A character guide for Starz's The Rook featuring cast members names, character descriptions, and noteworthy information.
---
Descriptions are updated as new information is presented, and images changed as better ones are captured.
[ninja_tables id="37025″]
Check out the other Cast, Characters & Descriptions.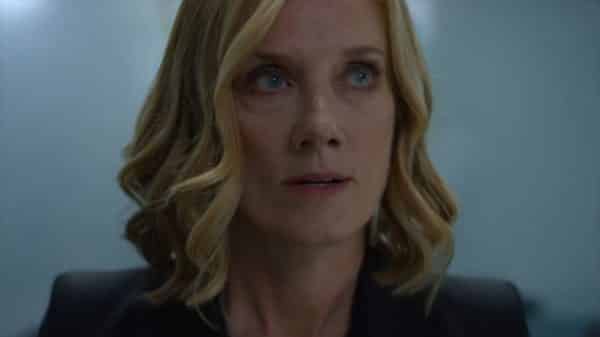 Character Introduction
First Noted In: Season 1, Episode 2
The head of the Checquy, Linda is 2nd only to home secretary Jennifer Birch, who is the middle person between the Checquy and the British Government. But, outside of her role as a leader, not much is known about Linda. Well, outside of her, despite heading over EVAs, not seemingly being one herself.
Additional Information About Linda
Despite initially seeming like she was without powers, in S1E5 it is revealed she has some form of sonic powers. The kind which, over quite a radius, can disable, possibly even kill, people.
Linda was rescued, at the age of 6, after being kidnapped by the KGB by Sir Henry Wattleman – the founder of the Checquy.
Linda is a level 6 EVA.