A character guide for Starz's The Rook featuring cast members names, character descriptions, and noteworthy information.
---
Descriptions are updated as new information is presented, and images changed as better ones are captured.
The Rook - Episode List
Season/ Episode
Synopsis
Episode Information
Topics & Focused Characters
Season 1, Episode 8 "Chapter 8" [Season Finale]

In the finale, we finally get to see powers used for fights and a reason to want to see more as all hell breaks loose.

Director(s)
China Moo-Young
Writer(s)
Karyn Usher, Lisa Zwerling
Air Date
8/18/2019
Introduced This Episode
Viktor
Nick Moss
Sophia
Poppy Corby

Nazim, Monica, Gestalt | I Just Want To Forget
Linda, Myfanwy, Sophia, Conrad, Jennifer | It Never Ends
Linda, Myfanwy, Viktor, Lorik, Bronwyn, Jennifer, Conrad, Gestalt | Until It Does

Season 1, Episode 7 "Prologue"

Before the finale, we retrace what led to Myfanwy getting her mind-wiped and the incident at the Millennium Bridge.

Director(s)
Rebecca Johnson
Writer(s)
Al Blyth, Sam Holcroft
Air Date
8/11/2019
Introduced This Episode
Josie
Rosie Sansom

A Predication Was Made:

 

Josie, Myfanwy, Linda, Gestalt
Old Friends & Uneasy Allies:

 

Jennifer, Conrad, Linda, Monica, Marcus
The Days Before & The Night Of:

 

Linda, Lorik, Peter, Marcus, Bronwyn, Myfanwy, Nazim

Season 1, Episode 6 "Chapter 6"
As Monica comes to a realization about Marcus, Myfanwy provides all Conrad needs to seal Linda. Also, Bronwyn triggers Myfanwy's memories.

| | |
| --- | --- |
| Director(s) | Sunu Gonera |
| Writer(s) | Francesca Gardiner |
| Air Date | 8/4/2019 |

It's Becoming Clear To Me Now: Bronwyn, Marcus, Monica, Myfanwy
I Don't Want To Lie Anymore: Gestalt, Conrad, Myfanwy, Monica, Ingrid
The Fall of Linda Ferrier: Linda, Jennifer, Conrad, Myfanwy

Season 1, Episode 4 "Chapter 4"

Alongside what happened at and to Glengrove House, we learn who caused Myfanwy to lose her memories and why.

Director(s)
Sunu Gonera
Writer(s)
Al Blyth, Sam Holcroft
Air Date
7/21/2019
Introduced This Episode
Nazim
Michael Karim
Dr. Bristol
James D'Arcy

A Certain Lack Of Trust:

 

Conrad, Linda, Myfanwy
The Search For An EVA:

 

Monica, Robert, Eliza, Alex, Teddy
I Can See Clearly Now, The Wipe Is Nearly Gone:Nazim, Linda, Dr. Bristol, Myfanwy

Season 1, Episode 5 "Chapter 5"

As Monica gains an unexpected ally, Linda overplays her hand. Leading to her having to reveal a secret weapon.

Director(s)
China Moo-Young
Writer(s)
Al Blyth, Sam Holcroft
Air Date
7/28/2019
Introduced This Episode
Lorik
Michael McElhatton
Marcus
Luke Roberts
Bronwyn
Tamsin Topolski

Congratulations, You Played Yourself:

 

Linda, Jennifer, Conrad
A Different Approach:

 

Monica, Marcus, Myfanwy, Nazim
There Is So Much You Don't Know:

 

Nazim, Myfanwy, Bronwyn, Lorik, Conrad, Linda, Gestalt, Monica

Season 1, Episode 3 "Chapter 3"

As one of Myfanwy's pursuers get captured, complications with the Gestalt, Monica, and the relationship between Conrad and Linda continue.

Director(s)
China Moo-Young
Writer(s)
Francesca Gardiner
Air Date
7/14/2019
Introduced This Episode
Peter Von Syoc
Barry Atsma
Danielle
Shelley Conn
Gordon
Steven Pacey

The Theories Aren't Off & The Hive Mind Isn't Always Advantageous:

 

Danielle, Jennifer, Myfanwy, Linda
Sometimes I Feel Like Someone Is Watching Me:Myfanwy, Eliza, Linda
Trust Is So Hard To Gain & Easy To Lose:

 

Gordon, Monica, Peter, Myfanwy, Conrad, Linda

Season 1, Episode 1 "Chapter 1" [Series Premiere]

While 

The Rook

 seems like it could be intriguing, it faces an uphill battle by being everything we're not used to when superheroes are involved.

Creator(s)
Daniel O'Malley
Director(s)
Kari Skogland
Writer(s)
Al Blyth, Sam Holcroft
Air Date
6/30/2019
Genre(s)
Fantasy, Action, Drama, Superhero
Good If You Like

Understated Supernatural Productions
Protagonists With Memory Loss Rediscovering Who They Are
Who Dun It Shows

Isn't For You If You

Need At Least One Character With Charm, Charisma, Or Who Can Be Considered Comedic Relief

Introduced This Episode
Myfanwy
Emma Greenwell

Season 1, Episode 2 "Chapter 2"

As it becomes the left-hand doesn't know what the right one is doing, we dig deeper into why and who was trying to hunt Myfanwy and the price they were willing to pay.

Director(s)
Kari Skogland
Writer(s)
Al Blyth, Sam Holcroft
Air Date
7/7/2019
Introduced This Episode
Linda
Joely Richardson
Conrad
Adrian Lester
Zef
Nikolaos Brahimllari
Monica
Olivia Munn
Ingrid
Ruth Madeley
Eliza
Catherine Steadman
Robert
Ronan Raftery
Alex
Jon Fletcher
Jennifer
Gina McKee

It Isn't Only Linda Covering Up For Myfanwy:

 

Conrad, Zef, Jennifer
Where Does Your Allegiance Truly Lay?:

 

Monica, Ingrid, Eliza, Robert
Who. Am. I?:

 

Linda, Myfanwy, Alex, Robert
Check out the other Cast, Characters & Descriptions.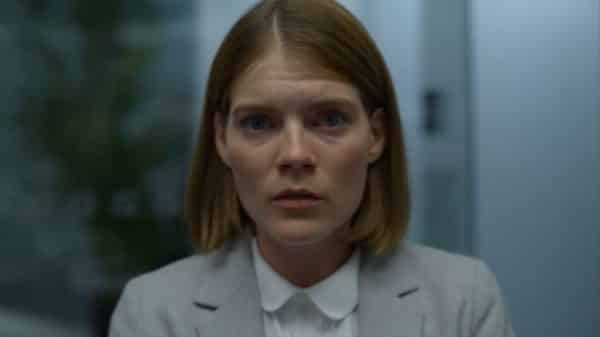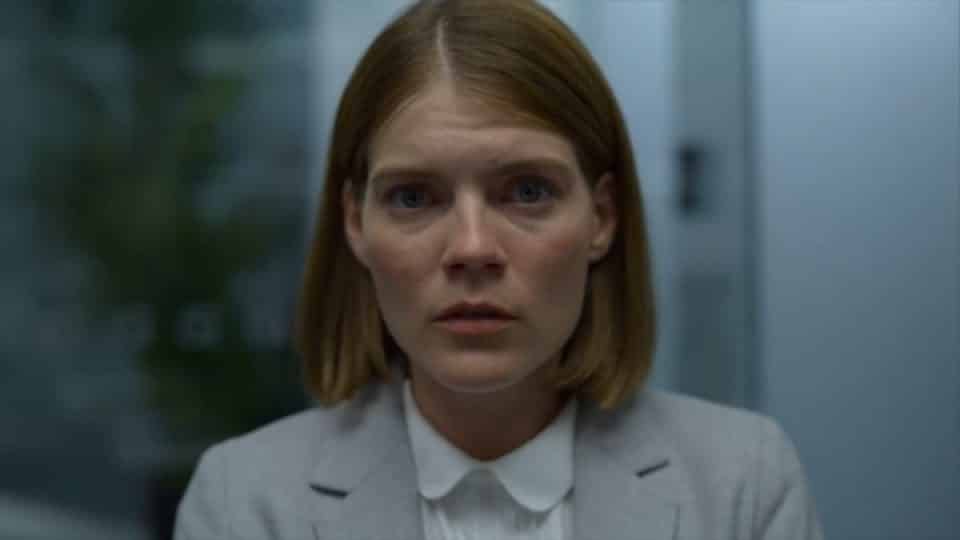 Character Introduction
First Noted In: Season 1, Episode 1
Since 2004 Myfanwy has had transdermal neural transmission powers which allow her to lethally affect people's nerves, muscles, perhaps even their brain. However, recently, she has found herself with her mind wiped of all personal memories. Said act was likely done by what is called a vulture, someone who hunts people like Myfanwy who are categorized as those with EVAs (Extreme Variant Abilities).
Thus leading her to have to get reacquainted with her co-workers, part-time lovers, and herself. A dangerous task for, previous to her mind being wiped, she left warnings and information which makes it seem Myfanwy can't trust anyone. Even those who seem like they have good intentions.
Additional Information About Myfanwy
Takes Propranolol Hydrochloride, which is blood pressure medication, but also works for migraines and tremors (per Healthline). This is to help control her powers, and possible anxiety.
From Horsham.
Myfanwy is a level 8 EVA.