"Breakout" is defined, for this article, by proving they are not defined by one character, which they played in either 2018 or previous years. Also, they are coming to the point where they are not "learning on the job" or have "potential" but are showing they can do the damn thing and are ready for more prominent and noteworthy roles.
---
Alex Lawther
[2jslideshow 30443]
In the early part of 2018, Netflix presented to Americans Alex Lawther as James in The End of the F***ing World (it originally premiered in the UK in 2017, but we're flexible). Thus Netflix seemingly was ready to double down on this Black Mirror alumni and make him their newest lanky import. Yet, what makes Lawther a person of interest for me, and should be for you, is his versatility.
That is when his campy, yet wonderful, Freak Show comes in. That film, in which Lawther plays the flamboyantly gay Billy Bloom, son of a character played by Bette Midler, shows Lawther isn't a one trick pony. The combination of these two performances made Lawther one of the first breakout performers of 2018 and also the only male on this list.
Upcoming Productions
The Translators
Currently in post-production, with an estimated 2019 release, The Translators is Lawther's next production. From the synopsis, it seems he will play one of 9 translators who are tasked with translating the final book of a best-selling series. However, with one of the 9 leaking the first ten pages online, so comes the publisher investigating who did it and these young translators fearing retribution.
Social Media
---
MJ Rodriguez & Indya Moore
[2jslideshow 30446]
Though it may seem wrong to pair these two, considering their rocket to stardom was shared in both Saturday Church and Pose, it seems only fitting. MJ Rodriguez may not have gotten to truly shine in Saturday Church
, but in Pose
? She was everything. From the lead character to a house mother, a trans woman dealing with AIDS, to a blossoming flower who wanted everyone to have a chance in the sun, there is no denying their impact in 2018. I'd even argue, she, alongside Ms. Moore, created a place for themselves alongside writer/director of the series, Janet Mock, and Laverne Cox in representing the power and vulnerability of trans women. Ultimately, not just "normalizing" them, but reminding us that one detail about their life is hardly the most exciting thing about them.
Switching to Indya Moore, after stealing the movie in Saturday Church, I'd be lying if I didn't say I was fiending for Pose to see more of her. And let me tell you, I was not disappointed. In Saturday Church, Moore's character Dijon you wanted to see more of, you didn't want to be confined into a 90-minute time span. Yet, in reality, it wasn't the character Dijon but Moore herself.
Leading us to Pose and her role Angel. Said character is a sex worker, but she is a Julia Roberts kind of sex worker. Not the kind you look down upon, question what went wrong, but all you want to see is things go right for her. Even if it is with some white boy who doesn't know what he wants. For what Angel crafts in her pursuit of having this knight in shining armor makes you realize Moore can easily snatch your soul and attention. It is just a matter of if she is in the mood to do so.
Upcoming Productions
Adam
We're next scheduled to see Rodriguez in Adam. The film is a coming of age comedy, based on the 2014 book Adam written by Ariel Schrag. Its focus is the title character visiting their big sister in NYC who is part of the lesbian and trans activist scene. Unfortunately, it seems Rodriguez won't play the title character's love interest but will likely have a starring role.
Magic Hour
While a short, not a full-length movie, it should be noted that shorts inspire 90+ minute films. As for what this one is about, starring Moore, it is supposed to be a gender-bending retelling of Frankenstein. To be honest, the way it is described sounds very indie and not for everyone, but you never know.
Social Media
MJ Rodriguez: Twitter | Instagram
Indya Moore: Twitter | Instagram
---
Kiersey Clemons
While it did seem like we were going to get what we've seen form Clemons since her coming out party in Dope
, with January's Little Bitches, she then shook things up. Halfway through the year, on the Lucille Lortel Theater stage, she was in a production called The Fruit Trilogy, and boy was that a wakeup call. One particular part of the play, known as "Avocado" was a true tour de force in acting. The kind which, because someone saw her in that role, you could imagine it leading to us seeing Clemons get accolades that, perhaps, a year ago, may have raised an eyebrow.
But then, following the The Fruit Trilogy, came Hearts Beat Loud. Co-starring with Nick Offerman, this gem of a movie had so much going for it. Clemons was showing her musical abilities, which we'll see again later this month, her father/daughter relationship with Offerman seemed more genuine than awards bait, and there is also her relationship with Sasha Lane's character. One that was queer, Black, and lacking the usual drama most queer relationships have. Be it because of how the outside world treats them or because of their inner conflicts.
Upcoming Productions
While Clemons has a handful of big-name productions coming out, like the Lauren Simmons movie, Flashpoint, and a remake of Zorro, below are some which are, or could, come out this year.
Sweetheart
Directed by the J.D. Dillard (Sleight) and backed by horror production house Blumhouse, it seems Clemons is going to dip her toe in the horror/thriller genre once more. This time a survival style horror which has some kind of deadly, evil, forces which come out at night. It's currently scheduled to premiere at Sundance.
Rent: Live
We'll next see Clemons playing Joanne, Maureen's (Vanessa Hudgens) love interest, in the latest live TV Musical from Fox.
Premiering: 1/27/2019 on Fox
Lady and the Tramp
Just in December, it was announced she'd be playing Darling, one of the human characters of Disney's Lady and the Tramp remake which is currently scheduled for 2019. More than likely, this will come out towards the latter half of the year.
Social Media
---
Geraldine Viswanathan
As can be seen for many on this list, timing is everything. Like Moore and Rodriguez, Viswanathan had the luck that two movies she was in premiered within months of each other. It all began with Blockers and her playing John Cena's daughter. A role that led to her being someone to follow and want to see more of. Then, came The Package and it became clear that we got a new favorite comedian – period. Meaning no need for the female, Indian, etc. prefixes, because she just knows how to land a joke period.
On top of that, you have to admit there is a sense of knowing how to land a joke but not being the joke in the process. Take it this way, the way Viswanathan plays her characters makes it so they never become caricatures. Yes, they are comical, raunchy in the aforementioned two, but there is something still very human about them.
Upcoming Productions
Hala
Produced by Overbrook Entertainment (Will and Jada Pinkett-Smith's production company), we're going to see Viswanathan star in a Muslim coming of age film. Now, granted, it seems like she will probably have a white heartthrob as a love interest. But, following last year's Jinn, seeing another coming of age Muslim tale should be interesting and exciting. Especially since this is a drama which qualified for Sundance.
Bad Education
Do you want to talk about growth? Viswanathan is going to star in a movie alongside Hugh Jackman and Allison Janney. One which is a comedy/drama focusing on an embezzlement scandal which rocks a public school system. Unfortunately, there aren't any details to say what Viswanathan role will be. It's only noted she is in it.
Miracle Workers
Based on the episode count I see her attached to, it seems safe to say Viswanathan's role as Eliza is starring in Miracle Workers and God (no pun intended) look at the company! As an angel, she'll be working alongside Daniel Radcliffe, helping him answer prayers in heaven, as well as trying to work with a seemingly indifferent Steve Buscemi, playing God.
Premiering 2/12/2019 on TBS
Social Media
---
Lana Condor
One of the things you have to admire about a lot of the actors who made a name for themselves in 2018 is that no one can say they rested on the wave of Hollywood being pressured to be more diverse. Condor is one of the best examples for her transition from To All The Boys I've Loved Before to Deadly Class is night and day. As Lara Jean, Condor was the girl next door. The one you had a crush in during high school, maybe was best friends with and either they became your high school sweetheart or the one that got away. In Deadly Class
? Well, she is a Yazkuza princess who kills people. One who looks like the protégé of Kill Bill's O-Ren Ishii in terms of both having a fearsome presence yet also having a potentially gentle and jovial nature. If you are worthy of such.
Upcoming Productions
Alita: Battle Angel
This is more so an honorary mention since I've yet to see a trailer with her in it. But, while not Condor's first blockbuster, the more she gets opportunities to be in ones like this, the better chance she'll be front and center. So here is hoping this anime adaptation doesn't just give Rosa Salazar her overdue transition to being a huge star, but also continues to show Condor pretty much is capable in being cast in any genre you throw at her.
Summer Night
Take this movie. This is a dramedy, a coming of age one, in which Justin Chatwin, Analeigh Tipton, and Victoria Justice will co-star. From what it appears, the focus is about one night that will change Condor, and her co-stars, lives forever. For some, it'll thrust them into adulthood, perhaps before they are ready. As for others, it seems they'll continue down a more gentle path. Leading you to wonder, what in the world, unless it is sex, will be so dramatic to push the characters into adulthood?
Warning
Based off what The Hollywood Reporter says, this is supposed to be like Crash set in the future. Like Summer Night, there isn't a release date or even a festival premiere.
Social Media
---
Shay Mitchell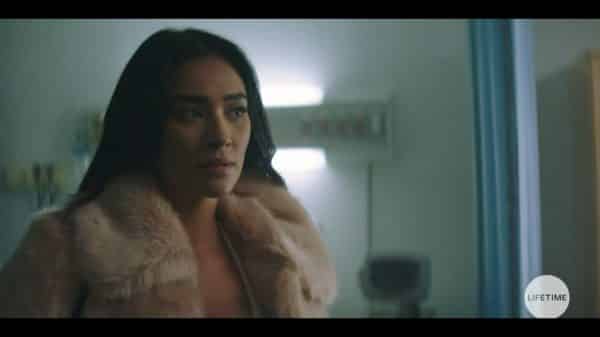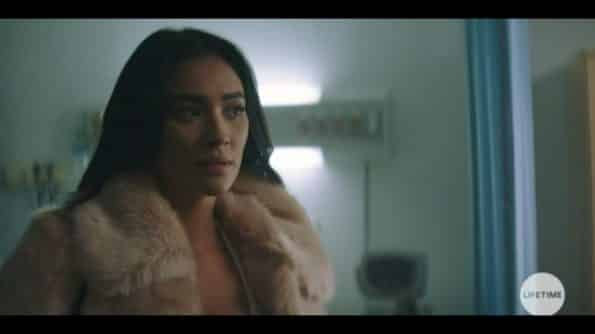 One of the ways "Breakout" is being used is for when an actor stepped outside of what we've known them for. Something Shay Mitchell did this year. For while The Possession of Hannah Grace may have seemed right up her ally, after Pretty Little Liars
, it was better than expected. If only because it allowed Mitchell to show when you give her character layers, don't just have her be a love interest or play someone attractive, she can come with it. Hell, considering she was the main person we spent time with in that movie, and at least kept me engaged, it shows her beauty is not the sole asset she has. She is a performer.
Something made evident in her role as Peach on season 1 of You. While Peach wasn't necessarily a villain, her one-liners and quips made her the perfect foil for the character Joe. In fact, it is because of her performance on You
I even gave The Possession of Hannah Grace
a chance and likely will see what else her name is attached to in the future.
Upcoming Productions
Currently, There Is Nothing On The Horizon
Social Media
---
Jessica Barden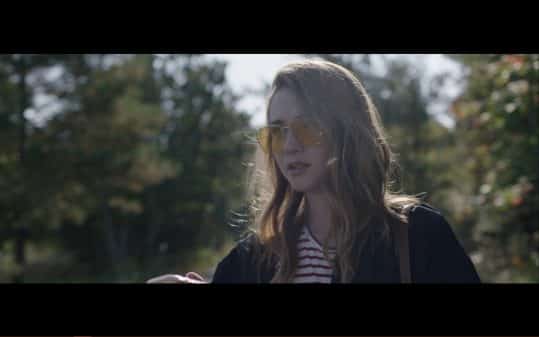 Like co-star Alex Lawther, there was a need to question if, after The End of the F***ing World, would Barden sort of fall off the radar. Well, no. Like Lawther, but later on in 2018, following the role which put her a bit closer to the epicenter of many people's radar, there was The New Romantic. It's with that film she solidifies that, after around four years of doing credited productions, she is an actress who could become not only an indie darling but star in mainstream films.
Not to pretend The New Romantic
was given a wide release. However, what we saw from Barden is the kind of performer who can just as well fit in something like The Lobster, transition to being this crazy, almost manic pixie dream girl type in The End of the F***ing World
, and then play normal, relatable, with ease, in The New Romantic. A film which has you not just see her at ease as lead, but not relying on a male lead, or her co-stars, to be worthy of your time and attention. Something so many actors and actresses struggle with – even late into their careers.
Upcoming Productions
Jungleland
It seems Barden is diving deep into dramas in 2019. When it comes to Jungleland, it seems she is going to play a wedge between a boxer, played by Jack O'Connell and his manager, played by Charlie Hunnam. Now, whether it will be in the usual girlfriend who helps her boyfriend see the truth kind of role? Hard to say. While filming is done, like most productions on this list, there is but a synopsis and a handful of news articles, but most of them just mention Barden is part of the movie. It doesn't say much about her role.
Lambs of God
Barden is going to be acting alongside Ann Dowd – possibly! The story is about three nuns, from different generations, living seemingly isolated from the rest of the world. That is, until someone interrupts their routine and peace. Now, based off Barden being the only one, currently, without having an older or younger counterpart, I think it is safe to say she could play a strong role in this. Plus, if she goes toe to toe with Dowd, it could be FIRE!
The series is going to be 4 episodes and, unfortunately, it isn't clear when and if this may hit US screens.
Social Media