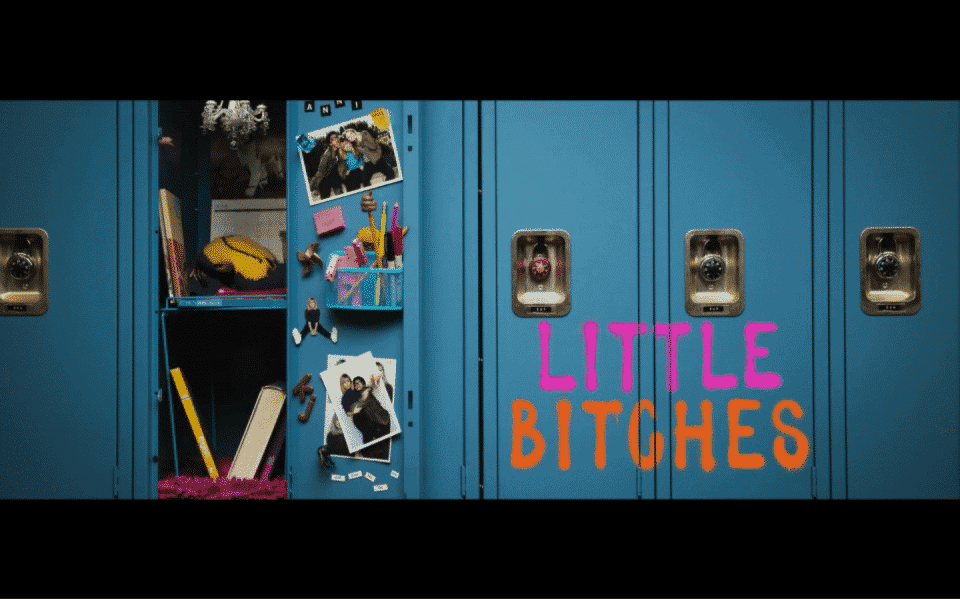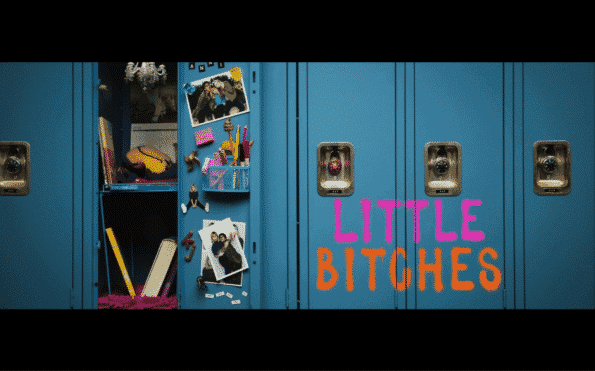 Little Bitches has this quality to it which makes it seem like a failed MTV pilot was made into a movie covering what the first season would cover. Minus some essential details.
---
Director(s)
Nick Kreiss
Screenplay By
Nick Kreiss
Date Released
1/23/2018
Genre(s)
Comedy, Coming of Age
Noted Actors
Kelly
Virginia Gardner
Marisa
Kiersey Clemons
Annie
Jennette McCurdy
Marisa's Grandmother
Laura Hayes
Trent
Andrew Santino
Sarah
Brianne Howey
Liz Walker
Kate Berlant
---
Summary
It's senior year and looking back, a lot hasn't changed since freshman year. Well, depending who you focus on. With Kelly, thanks to Marissa apparently abandoning her, she has now joined the stuck up, mean girl clique. As for Marisa and Annie though? Outcasts for life. Annie is this highly relatable, yet not in a cringey way, girl who just wants to understand life. Like, what does an uncircumcised penis look like in real life, am I masturbating too much, and whether her faith in Kelly keeping her freshman promise is real.
As for Marisa? Well, if you've seen Kiersey Clemons recent characters, like in Dope, Easy and Neighbors 2, to a point, this character will be very familiar to you. Vulgar yet vulnerable. This alluring personality, but also is quick to push people away when things get too deep. You know, her characters usual M.O. Which causes some issues for as senior year comes to an end, so does the anxiety that the few people Marisa has come to rely on will no longer be around.
Highlights
It Finds A Interesting Balance Between Comedy and Slice of Life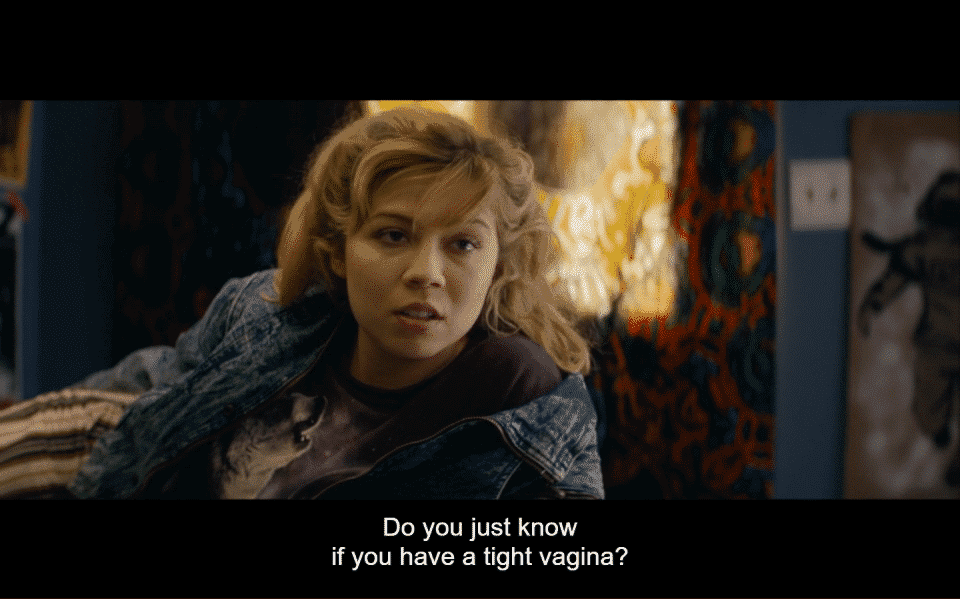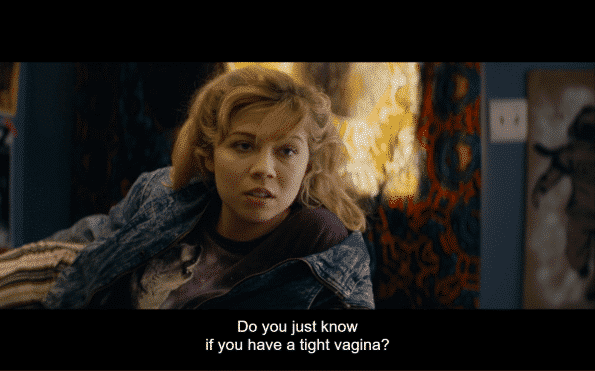 To me, Annie seems like the type of character you want to see more of. This girl who has this sort of quirkiness and sense of being normal, yet not pushed to a Hollywood extreme. Like, listening to her ask if her breasts were visibly different sizes, worrying about her first time, and the way she called out Marisa on her BS, it really brought this feeling that what McCurdy was presenting to us wasn't a character we only spent an hour and a half with, but seasons and she is truly tired of Marisa's nonsense.
Of which, with Clemons having a flair for characters who are adorable but also slight pit-bull – with a worse bark than bite, she brings the comedy in her quips and how she talks to people. This can especially be seen in her interactions with the counselor, Liz Walker, who was hilarious, Also, her relationship with her grandmother, while not dove deeply into, also brought about this tightrope walk Clemons continually masters of presenting a cute, kind of messed up, and in a way inappropriate, relationship.
Criticism
So, About Marisa's Disappearance After Her Parents Divorced and Kelly
Maybe I missed something, but it seems whatever Marisa did towards Kelly, it is the reason why she ended up attaching herself to the mean girls – of a very generic variety. However, while we know why Marisa disappeared, it isn't as clear why she was able to quickly reconcile with Annie but not Kelly. Also, there is this question of, why is it Kelly goes through Marisa to speak to Annie at all? Does she only have Marisa's number, can she not walk up to Annie on her own?
Granted, Marisa is very possessive of Annie since all she has is her and her grandma, since it seems her dad doesn't care and her mom is, who knows where. Yet, this gaping plot hole makes it where this huge tiff in the group just doesn't make a whole lot of sense.
Did You Just Really Rob A Store For Scratch Offs?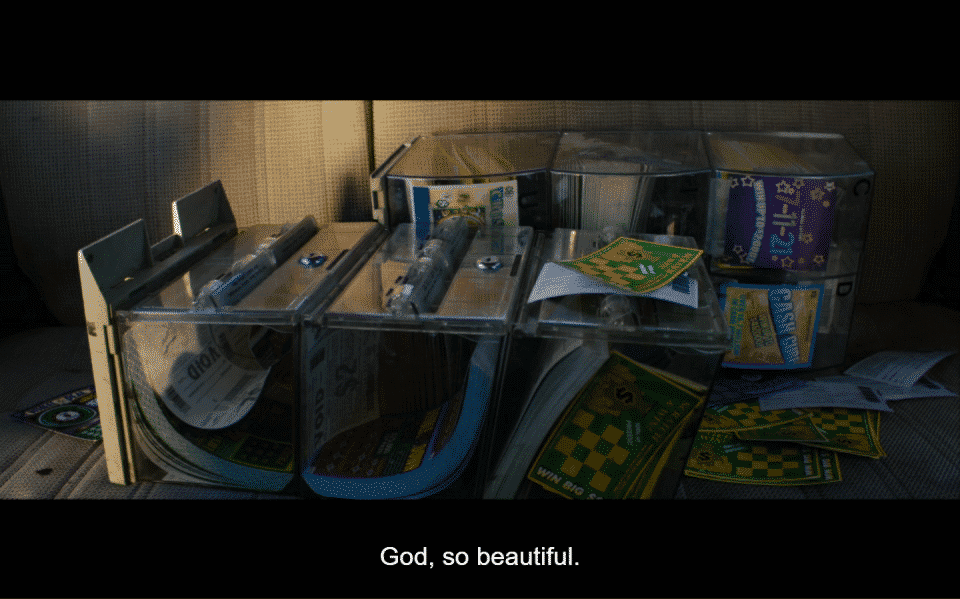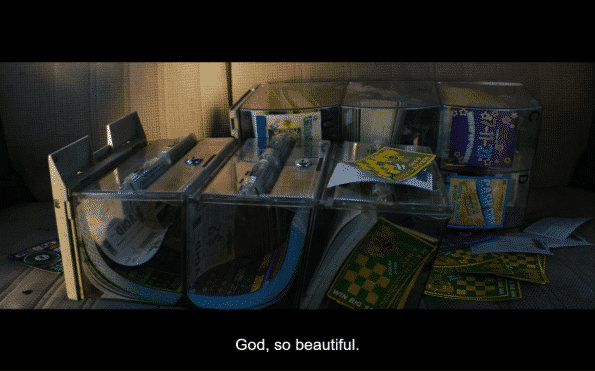 This is when the MTV bits come in, for reasons I don't fully understand, Marisa convinces Annie to be her getaway driver as she robs some convenience store. Not rob in terms of taking a few scratch-offs, some snacks, or some money out of the cash register. Homegirl takes the entire rack, two in fact, and somehow, doesn't get caught in the movie. This is despite cameras and there not seeming to be a whole lot of Black girls in the area. Plus, it isn't like Marisa doesn't seem to wear something similar every day.
Trent
Fully taking note this is a comedy, let me tell you Trent isn't funny what so ever. In fact, he is the type of character you wonder why people still write? It is understood he is a douche who peaked in high school and is now your everyday a**hole of a cop. Alright. But there is this slight vibe like there was supposed to be some attempt by actor Andrew Santino to make this character funny, but it just ends up taking the film down a few notches.
On The Fence
Sarah
Sarah is the bully of Annie's crew in freshman year but by the time they are seniors, she is taken down a multitude of pegs. Which, sort of seems like a fantasy of the writer, this mean girl now being a janitor and miserable, yet she also presents how you wish Trent was handled. Someone who seems like a cliché but as we get more scenes with them, so comes these layers which may not provide redemption, but at least has them evolve past seeming like a caricature.
Overall: Mixed (Divisive)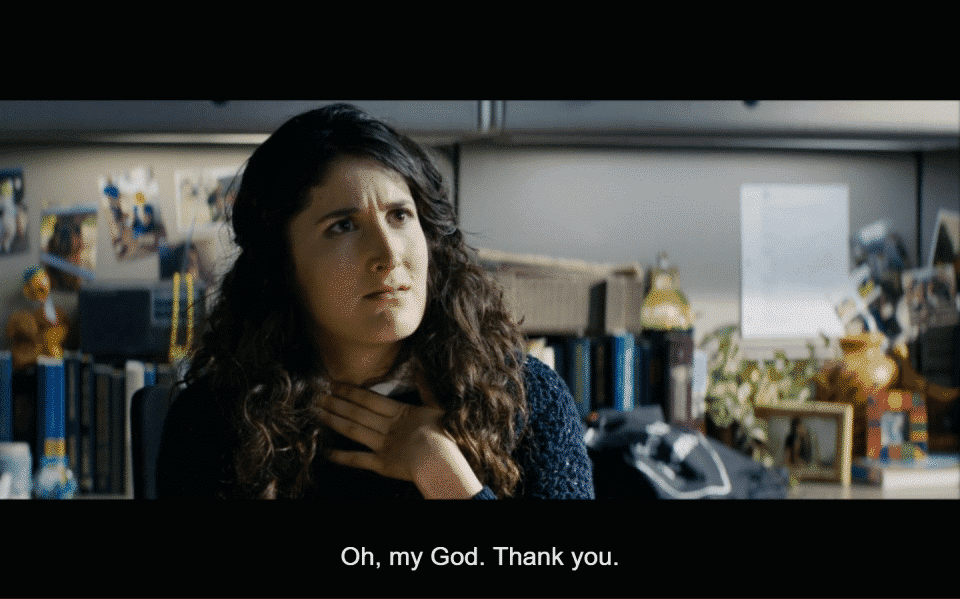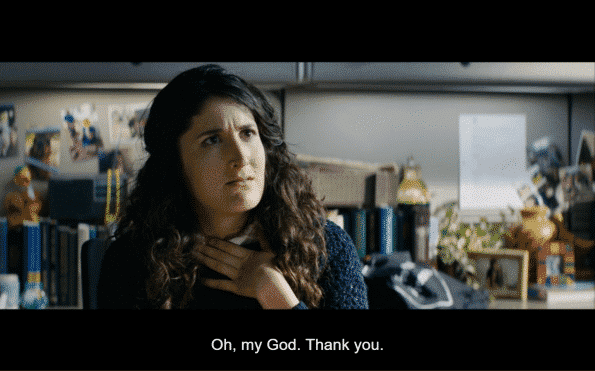 While pushed to believe Jennette McCurdy definitely is deserving of headlining another TV show, when it comes to everyone else, Little Bitches is very hit and miss. The comedy, outside of Kate Berlant as school counselor Ms. Walker, was kind of forgettable. And, to be honest, for those who watched Awkward, back in the day, you may even think Liz was just a V and Sadie mixed together. But, that is what kind of makes this movie something worth checking out.
Little Bitches, to me, seems like the pilot which didn't get picked up so writer/director Nick Kreiss decided to kill his idea with a supercut of what was supposed to happen. Which led to some details, like Marisa's life and what made it so her tiff with Kelly took so long to recover, to be left by the wayside. Yet, then there is Annie who, while she does give off the vibes she is written in the way you would write a teenage boy, is someone you find yourself easily attaching to.
Hence the mixed label. There is something lovable about McCurdy and Berlant to make you want more, yet with this likely being a one and done movie, which leaves you with a cliffhanger, it seems incomplete. Not even because it was made to do so but because Kreiss just wanted to move on and get this film out of his system or off his plate.
Follow Wherever I Look on Twitter or Like us on Facebook.
Stream By Clicking The Link or Image Below