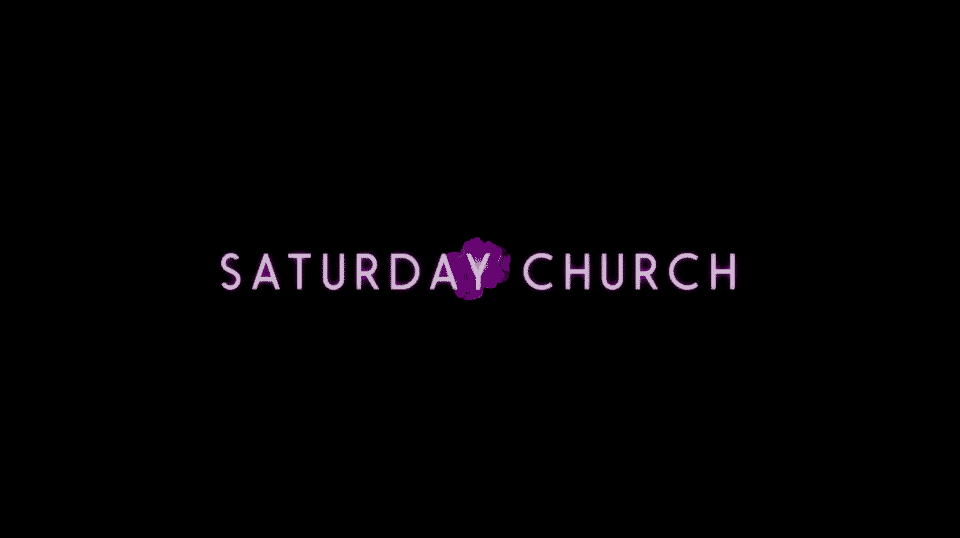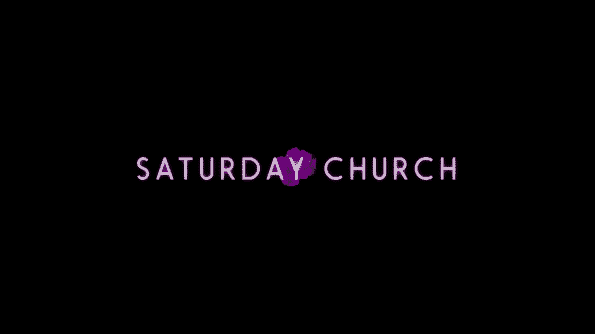 Saturday Church may have hit or miss musical elements, but Luka Kain and company present a film which sets a precedent for the upcoming Pose to follow.
---
Director(s)
Damon Cardasis
Screenplay By
Damon Cardasis
Date Released
1/12/2018
Genre(s)
Drama, LGBT
Noted Actors
Ulysses
Luka Kain
Amara
Margot Bingham
Aunt Rose
Regina Taylor
Abe
Jaylin Fletcher
Ebony
Mj Rodriguez
Dijon
Indya Moore
Heaven
Alexia Garcia
Raymond
Marquis Rodriguez
---
Summary
After his father died, Ulysses finds himself having to deal with his Aunt Rose in his household. If only because his mother Amara, a nurse, is struggling to make ends meet and while Ulysses is a teenager, his brother Abe is 8. And with it seeming Aunt Rose is a pushy woman who seemingly most don't find worth fighting, she ends up being Amara's nighttime babysitter.
Which ends up horrible for Ulysses for he is at a point of his life where he has done some experimenting with his feminine side, through dress up, and now is looking for his community. Something which Aunt Rose is vehemently against and Amara is sort of uncomfortable with. Yet, the boy knows who he is and with him finding a porn mag, following the patron of a shop which advertised in said magazine, and meeting Ebony, Dijon, Raymond, and Heaven, there was no going back. You either accepted Ulysses for all he is or, he'll figure out a way. As the ladies he has come to known have done.
Other Noteworthy Facts & Moments
Question(s) Left Unanswered
What did Ulysses and Abe's dad die of?
Is Aunt Rose the father's older sister or more so a great aunt who is just referred to as an aunt? That is, if she is even related to these kids at all.
Highlights
Choosing Between Your Child and Your Beliefs
One of the things I found interesting was what Aunt Rose and Amara represented, in the long run. Though thinly written, Aunt Rose's religious background was the driving force behind her homophobia and her aggressively being against Ulysses discovering his feminine side. Which, naturally, makes her the would-be antagonist. However, it is made clear that neither Amara nor Ulysses father were for Ulysses exploring his feminine side either. Promises were made and all that about him stopping. Yet, then there came a crossroad.
For Aunt Rose, there was a Christian, or Catholic, way or you are out on the streets. Something we see was the option given to a lot of the attendees of Saturday Church. However, then there is Amara who, honestly, didn't seem like she pulled a 180 and now accepts who Ulysses is and identifies as fully. However, she'd rather have this person she loves in her life than gone over some person, or belief, which makes them feel isolated and unwelcome.
Which was interesting to me since for so many LGBT movies, usually it ends with some form of acceptance verbally given. However, with Saturday Church, you don't get that. In the end, Amara just conveys she'll love Ulysses no matter if she understands or what she thinks. For at the end of the day, she just wants him to be happy. An odd choice of words but it seems much more realistic than the idea of her suddenly going to Saturday Church to meet the girls, volunteer, go to Ulysses' first ball, and things of that nature. So while odd, considering the genre, the difference makes it appealing since it seems more realistic and less feel-good idealistic.
Community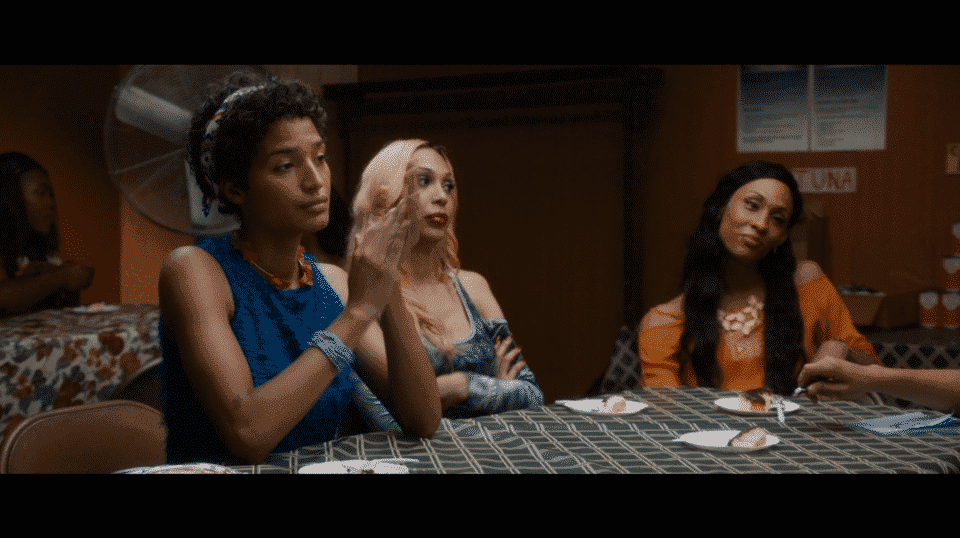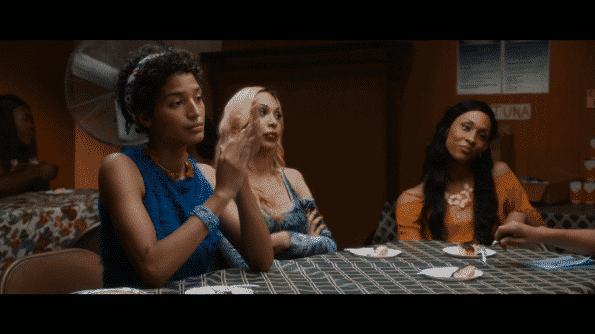 One of the most beautiful moments of any LGBT film is when the protagonist finds their people. Especially that moment when someone clocks them and opens their arms to them. But what makes Saturday Church interesting, and why Pose gets mentioned, is because the majority of the cast we meet, or who seem noteworthy rather, are trans women of color. You got Heaven who gives some Tamar Braxton vibes; Ebony who is sort of a mother to the girls, damn near seemed like a madam or pimp when we first met them; Dijon is the type of character you'd love to see the full journey of and then there is Raymond. We'll get to him in a minute.
But, focusing on these people, it was unfortunate to hear the usual and common circumstance of them being sex workers, but it is like Heaven said: Who is going to hire them? Take into consideration that even with these girls being very fish, they can still be clocked as trans. And while, yes, tolerance and acceptance of trans people is building, it hasn't reached that point yet where from retail to business offices, it won't hold you back.
For never mind if you can pass for a man or woman, then comes the documentation. While it isn't too expensive in New York to change your name, $65, a background check can still reveal your original name and then you basically get outed. And while, yes, there are ways for the information to be sealed and for the name change to not be made public, you're talking the possibility of costs going up and time you don't have. This is on top of someone even walking through the idea you can legally change your name.
And that is why I loved how quickly, to me, they introduced Ulysses to a community for while he never claims any label, through them, he can truly get to explore and discover, in a safe place, who he is. That is, beyond what he has imagined himself to be.
Tears of Joy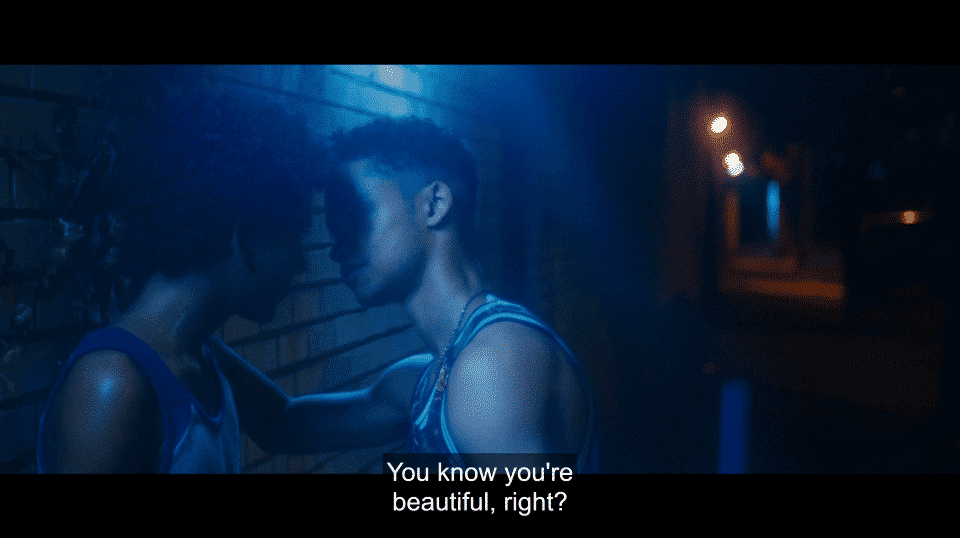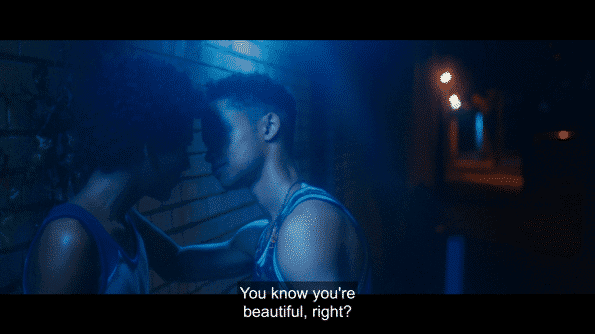 Jumping back to Raymond, when I tell you I got teary eyed when he and Ulysses kissed, it was perhaps the first time a movie like this made me cry for a good reason. And while there aren't any labels used to define their relationship, since this movie just avoids labels periods and just presents people and situations as they are, it is hard to deny they are cute.
You Really Are Left Wishing This Was A Show
The characters we are given, from Ulysses to Dijon, are the type you really don't want to leave. There feel like so much more you can learn and witness, that leaving us with Ulysses at his first ball, Dijon and Heaven still as sex workers, and not seeing Raymond and Ulysses have their first date is wrong. Much less, how the relationship between Ulysses and his mother evolves, and if there is even hope for whatever his relationship is with Aunt Rose. Never mind how Abe takes his brother being a gay young man.
But, alas, as noted, we can only hope when Pose comes about, it may pick up from where Saturday Church leaves off.
On The Fence
The Musical Numbers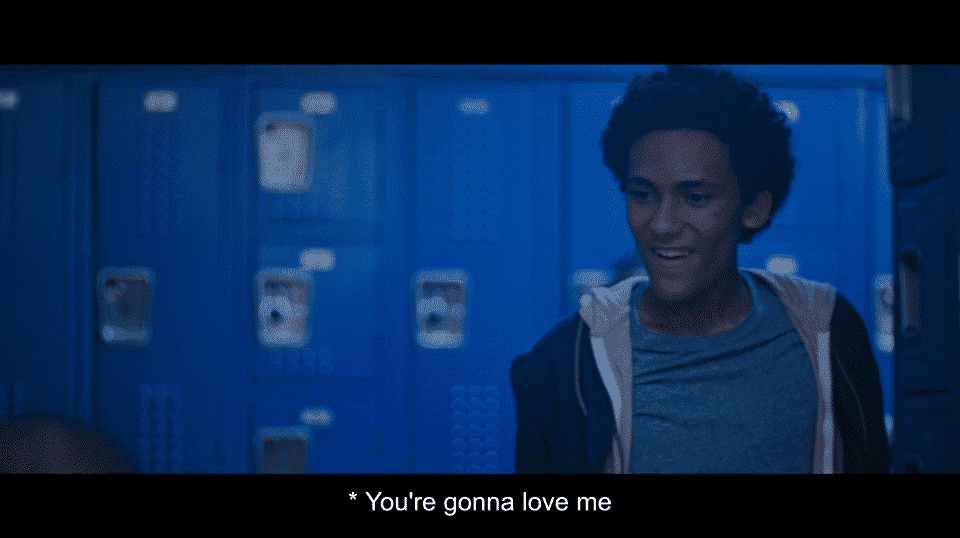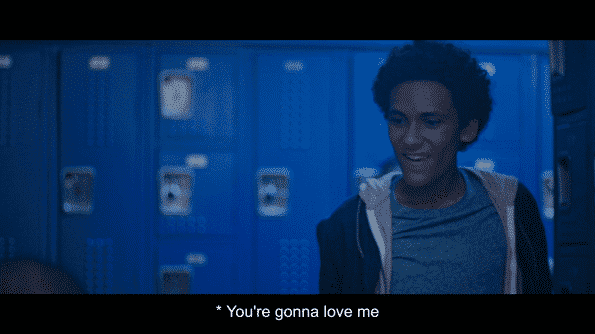 Generally speaking, full disclosure, I'm not big into musicals. So while I will note the few dance numbers are good, I must say the songs are a bit of a mixed bag and won't win over those not into musicals easily. I mean, some are cute, but not a single one will make you wonder why Amazon doesn't have the soundtrack available. They're good enough that you can imagine this being an off-Broadway musical, but they are by no means a selling point of the movie.
Overall: Positive (Worth Seeing)
While not necessarily heart wrenching, if you watch as many LGBT dramas as I do, Saturday Church, the first full movie of writer/director Damon Cardasis, is likable. It definitely has the vibe of someone just getting their feet wet, for most of the cast and the writing, but it's touching enough to spend some time with. I won't necessarily say you must see this today, but for those interested in LGBT productions, it is worth being on your list of films to see.
Stream or Buy
Follow Wherever I Look on Twitter or Like us on Facebook.