The Umbrella Academy: Season 1, Episode 1 "We Only See Each Other At Weddings and Funerals" [Series Premiere] – Recap, Review (with Spoilers)
The Umbrella Academy will surely become the next show you'll see people flooding Netflix's social media with "When is season 2?"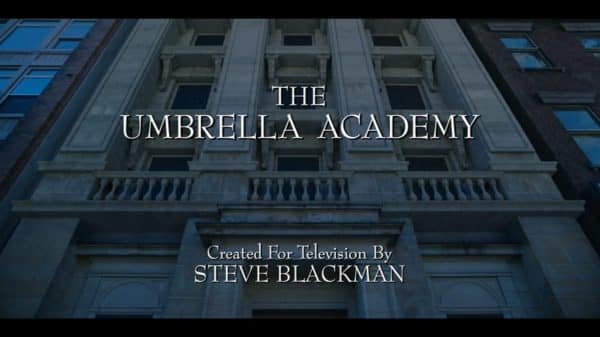 The Umbrella Academy will surely become the next show you'll see people flooding Netflix's social media with "When is season 2?"
---
Network
Netflix
Creator
Gerard Way, Gabriel Ba, Steve Blackman
Director(s)
Peter Hoar
Writer(s)
Jeremy Slater
Air Date
2/15/2019
Genre(s)
Sci-Fi, Action, Drama
Good If You Like
Complicated Family Dynamics

Superheroes

Isn't For You If You
Don't Like Melodrama
Introduced This Episode
Reginald
Colm Feore
Mom
Jordan Claire Robbins
Mr. Pogo
Adam Godley
Luther
Tom Hopper
Diego
David Castañeda
Allison
Emmy Raver-Lampman
Klaus
Robert Sheehan
Number 5
Aidan Gallagher
Ben
Justin H. Min
Vanya
Ellen Page
The Introduction
On October 1st, 1989, 43 women gave virgin births to children. Of the 43, an eccentric billionaire named Reginald purchased the custody of 7. As for what happened to the other 36? That's not talked about. All we know is that the 7 kids that Reginald acquired all had powers. #1, Luther, has super strength. #2, Diego, is quite talented with projectiles – specifically knives. #3, Allison, has the power of persuasion. #4, Klaus, can speak to the dead – when sober. #5, who didn't inherit a name, can teleport from time and space. #6, Ben, could become on conjure monsters. Lastly, #7, Vanya, well she is said to be normal, but that might be a lie.
Together, these kids grew up as a crime-fighting team known as The Umbrella Academy. However, by the time they were adults, many left the business, and Reginald, behind. Luther went to space, Diego decided to stick to being a vigilante, Allison became a public figure, Klaus an addict, to drown out the dead, #5 disappeared, Ben died, and Vanya wrote a tell-all. But, when Reginald dies, there is an uneasy reunion and very limited reconciliation due to only returning home due to a sense of obligation.
But, as #5 appears, and reveals an ominous future, it seems the team may need to get back together, or the world is doomed.
Question(s) Left Unanswered
Did the kids ever search for their mothers?
What led to the women getting pregnant?
How did Reginald know about the immaculate births?
How Reginald become rich?
What secrets did Vanya spill and is that what ultimately broke up the Umbrella Academy?
What caused Ben to die specifically?
Highlights
They're Adults With Lives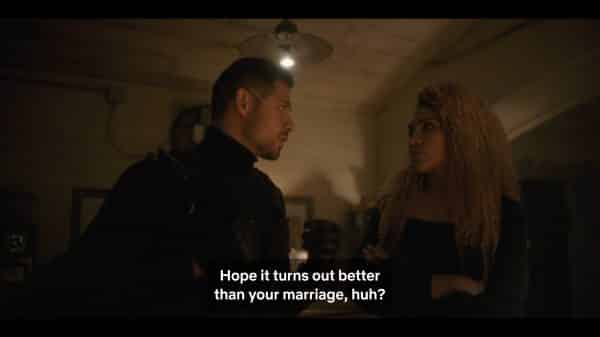 It's easy and understandable to want to compare The Umbrella Academy to DC and Marvel properties. However, one thing which makes this starkly different is they have lives and were able to walk away from crime fighting. Also, at least at this point, there is no supernatural evil character. Yes, there are sci-fi elements, as seen with Mom and Mr. Pogo, but the lack of a big evil is kind of refreshing – even if #5 says the world is soon to end.
But, there is something about a hero being a lovable drug addict, an isolationist, a famous actress, and only one sticking to crime fighting which feels like a good shift in the comic book adaptation narrative. Pushing the idea that while this may have been inspired by the classics, it is in a league all of its own – mostly thanks to the actors.
On The Fence
There Is This Weird CW Vibe To It
If you strip the blood and gore from this, you get a show which seems to be very melodramatic. We got Allison and Luther who used to be a thing, but her getting married might have been one of the factors leading to Luther heading to the moon. Also, there is the need to question how Allison met and got married, considering the powers she has. On top of that, we got Vanya who is the black sheep of the family and the drama of her exposing them.
All of this makes the show far more interesting than it would be without the interpersonal drama, but it does lead you to wonder if this drama could become over the top with time.
---
Community Rating:
---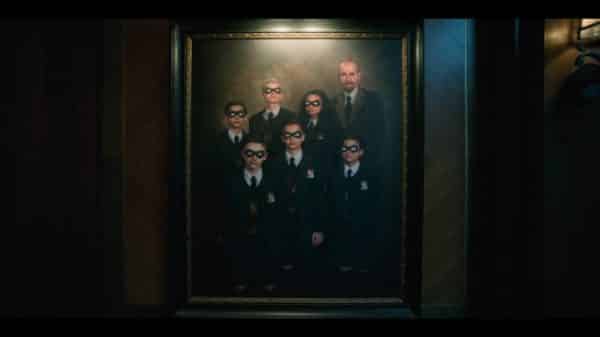 All signs point to this becoming a huge and likable hit for Netflix. The cast is perfect, the drama has a good balance between your usual superhero melodrama and just things adults go through. Also, while we haven't met the villain yet, one of them are Mary J. Blige. That in itself is worth raising an eyebrow to but also driving up much interest to see how this plays out.
But the top reason to label this positive is because the world we are introduced to may have the familiarity of many comic adaptations but has just enough to stand out. Making this dive into the superhero world a serious showing of how Netflix can and will survive without Marvel properties and may even outdo their former money makers.
Follow Wherever I Look on Twitter, Like us on Facebook and Subscribe to the YouTube Channel.
---
[ninja_tables id="31986″]
They're Adults With Lives - 85%
There Is This Weird CW Vibe To It - 75%
---
Follow, Like, and Subscribe
Community Rating: 0.00% (0) - No Community Ratings Submitted (Add Yours Below)