Isn't It Romantic is not only comical but finds an appropriate way to address what it is like to be a woman who is plus sized without making her the joke.
---
Director(s)
Todd Strauss-Schulson
Written By
Erin Cardillo, Dana Fox, Katie Silberman
Date Released
2/14/2019
Genre(s)
Romance, Comedy
Good If You Like
Romantic Comedies

Self-Aware Movies

Rebel Wilson's Style of Comedy

Isn't For You If You
Don't Like Movies With Predictable Endings
Noted Cast
Natalie
Rebel Wilson
Donny
Brandon Scott Jones
Josh
Adam Devine
Isn't It Romantic Plot Summary
30 something-year-old Natalie was raised not to think love happened for girls like her. Because of that, she finds herself blind to the idea and willing to bad mouthing it. However, then she, after someone tries to rob her, hits her head and ends up in what looks like a romantic comedy. One which Natalie isn't fond of, but grows used to. But, nothing lasts forever, and some aspects of the fantasy don't agree with her. So, she tries to learn the lesson the fantasy is trying to teach her to get back to her normal life.
Highlights
It, Seemingly, Isn't Offensive To Women Who Are Plus Sized
Okay, there is one potentially offensive fat joke at the beginning, but from there we get a genuine approach to why Natalie is pessimistic. As a kid, she was told by her mom that only women who look like Julia Roberts got the man and happy ever after. Plus, with the way the world treats women beyond a certain size, as seen she was treated as less than. Making the whole world changing naturally jarring but not in the way we saw in I Feel Pretty. For while there is the underlying joke of how ridiculous things are, Natalie is in on the joke.
It Addresses The Issues Of Traditional Romantic Comedies, While Recognizing Why They Are So Legendary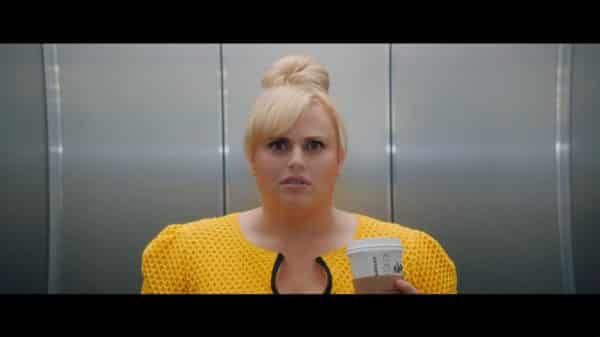 Love is a wonderful thing, but expectations can offer ruin opportunities right there in front of you. Yet, as seen with the dance numbers, which are quite good, and Natalie occasionally following a stereotype willingly, there is something to be said about putting your heart on the line. But, one thing this film also does is give a voice to the sassy gay sidekick, Donny. Someone who often just pops up, comically, but does have his moment of being a real person. Yeah, we still have no idea how he survives in the fantasy world, but he is allowed to be developed into a human being.
And by the end of the movie, as much as Natalie has rebelled against the machine, it seems the ice in her heart has begun to melt. Though with some of the twists she goes through, it isn't clear how long she may remain open to the idea of love.
On The Fence
Isn't It Romantic Leans So Much On Addressing Past Romantic Comedies, It Doesn't Seem All That Original – Story Wise
In criticizing romantic comedies, the film finds itself eventually following an expected plot. One which saps some of the jokes and scenarios, but doesn't kill the fun of the movie. For between Wilson and Devine, who plays love interest, Josh, they are like the new Tom Hanks and Meg Ryan. Making any predictability something which could easily be shaken off. This is mostly due to their chemistry seemingly being transferrable to no matter what production they are in, and truly being one of the top two on-screen romantic duos in entertainment.
Overall: Mixed (Divisive) | Purchase, Rent, Get Tickets, or Merchandise On (Fandango)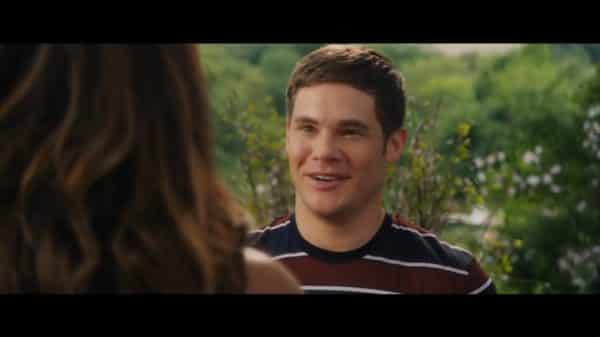 Isn't It Romantic is a nice one and done movie. One which, despite Wilson's character history, and how women who are plus sized are often handled, doesn't make her the joke but in on the joke. Making it so you can just chuckle, maybe laugh, at what is going on, and while you may feel the story is a bit basic, you will nonetheless feel entertained.
Hence the mixed label. While this film doesn't deserve a pedestal, it does feel like a shift in the right direction. Especially as the diversity initiative moves beyond skin color and looks for other ways to showcase those who often don't see themselves on the big screen.
Follow Wherever I Look on Twitter, Like us on Facebook and Subscribe to the YouTube Channel.
---
Check Out Other Movie Reviews Below