I Feel Pretty – Recap/ Review (with Spoilers)
I Feel Pretty is the follow-up to Trainwreck people were waiting for out of Amy Schumer. Director(s) Abby Kohn, Marc Silverstein Screenplay By Abby Kohn, Marc Silverstein Date Released 4/20/2018 Genre(s) Comedy, Drama Noted Actors Renee Amy Schumer Ethan Rory Scovel Avery Michelle Williams Grant Tom Hopper Summary Something happened to Renee. Maybe it was hitting…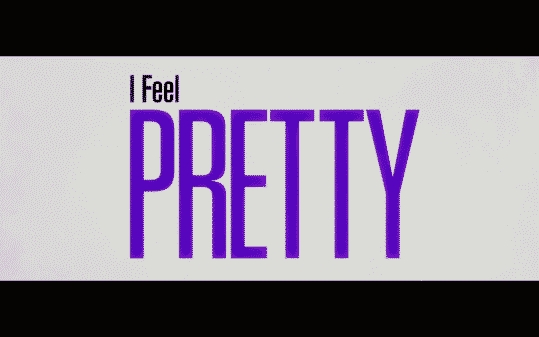 I Feel Pretty is the follow-up to Trainwreck people were waiting for out of Amy Schumer.
---
Director(s)
Abby Kohn, Marc Silverstein
Screenplay By
Abby Kohn, Marc Silverstein
Date Released
4/20/2018
Genre(s)
Comedy, Drama
Noted Actors
Renee
Amy Schumer
Ethan
Rory Scovel
Avery
Michelle Williams
Grant
Tom Hopper
Summary
Something happened to Renee. Maybe it was hitting her twenties or thirties and not dating much. Perhaps gaining weight or not getting much in the way of attention. Either way, while she has some sort of self-esteem, it isn't that high. That is until she hits her head and believes she has abs, a completely different face, and is her perception of beautiful.
Thus giving the physically unchanged Renee the confidence she always thought beautiful women have and living the type of life she figures they do. Leading to her getting a boyfriend, Ethan, transitioning from her backroom job to a receptionist role, and even getting to be a makeup consultant.
But, all good things come to an end. Leaving us to wonder that with Renee losing her confidence, will she be able to settle for her old life again? Or will she fight to maintain the lifestyle she was becoming comfortable in?
Highlights
Avery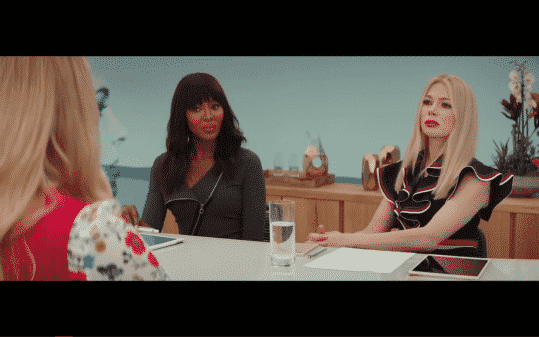 When it comes to Michelle Williams, while she is a familiar face, last seen in The Greatest Showman, she never plays big personalities. She isn't a very showy actress but usually plays quiet, subtle roles. The kind which, in the moment, when she is doing press, you recognize her and her talent. However, when she isn't out there she becomes one of those, "Whatever happened to?" type of people.
In a way, that might just change due to I Feel Pretty. Similar to Schumer's work with John Cena, the way she plays off of Williams, who I should note isn't making Schumer do all the heavy lifting at all, really pushes her to shine. In fact, between Avery and Renee, they are the ones which introduce the more complicated aspects of this comedy.
Should I Be Laughing At This?
People who aren't skinny loving themselves, women with anxiety and thinking they are not good enough, guys who aren't machismo, and things of that nature. These are what make up a lot of the jokes of the movie but they are written and performed in such a way that as much as they are funny, you also feel bad for the character. Take Avery for example. With her wispy and light voice, it makes it hard for her to be a businesswoman and with her inheriting her cosmetics company from her grandmother, and wanting to prove herself, the voice is such an obstacle. To the point we see her deprecate herself when she doesn't do or say something right. Especially while in the process of trying to launch a more affordable version of their luxury product.
But, of course, it goes beyond just her. The majority of the jokes surrounding Renee is about this idea of how women who usually are made to feel othered would act if they believed they were attractive. Especially with memories of how life used to be. And in that, you may find Renee's actions and dialog funny, but as you come to realize how much of her actions are based off living this fantasy she thought magic would have to be involved to have, it is heartbreaking a little bit.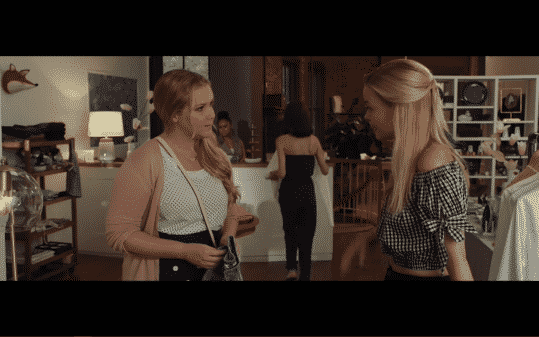 Then when you realize that these jokes are the kind which blur the line of laughing at or with someone, it pushes you to wonder are you laughing at the idea of someone with some meat feeling good about themselves? Is the idea so foreign, since there aren't a lot of average to heavyset actresses who don't veer towards comedy, that it makes for good laughs?
I mean, Amy Schumer starring in something with depth and which pushes conversation may sound off, but this film does do that. Also, to its credit, it even brings guys insecurities into it. Nothing that deep but with Ethan, during his first time with Renee, wanting the lights off because how he feels about his body, that was something different.
For men's body issues, since they are often compared to women's, gets heavily downplayed. Even as they deal with the same unrealistic expectations. After all, while in comedy you can find overweight and acquired taste looking people, there is this realization in many that they aren't some Zac Efron or Leonardo DiCaprio type in there. It is just, because their insecurities are part of the joke, there isn't a real moment of addressing them. But, in I Feel Pretty, while Ethan's issues with body image and masculinity aren't central to the story, they are to his character, once he gets past being seen with and dating confidant Renee.
Amy Schumer's Performance
I Feel Pretty helps you take the first step towards forgiving Schumer for The Leather Special. For with 36 quality laugh out loud moments, and that is being conservative, you are reminded why Schumer used to be considered an "It" girl of some kind. But it isn't just the funny moments either. As we got a glimpse of in Thank You For Your Service, Schumer does show a side to Renee which doesn't have an undercurrent of comedy to it. There are genuine moments of insecurity which push you to realize that while this film is essentially a comedy, it is the kind that, for many, will present moments where you are laughing to keep from crying. If only because being passed over, mistreated, and outright disrespected, that is part of your life. And yeah, it is funny the way she is handling it but when it happens to you, sometimes curving the situation to something funny isn't always an option and it hits hard.
Something we see happen to Renee a few times. Which doesn't lead to teary-eyed moments but does push you to believe, as noted, as much as this is a comedy, it is also putting a mirror towards its audience. Questioning why you think what Renee goes through is hilarious when you see how much she struggles.
Criticism
I Just Wish There Was A Small Change
Is it wrong to wish that, instead of Renee seeing herself with abs, an unrecognizable face, and all that, her Rebel Wilson level confidence was that she found her true self sexy? To me, it would have linked better with Renee's monologue at the end better.
On The Fence
Renee Being Forgiven When She Goes Off The Deep End
As with most films, there is a, "I'm sorry I was such an ass" moment. Which, while you get it is necessary and bound to happen, especially after how ridiculous Renee was acting, when you see that happen in a lot of movies, it just makes your eyes roll. If only because, sometimes it makes you wish the grand gesture towards the end of the film just wasn't enough. Especially when you leave someone hanging, thoroughly embarrass them, or possibly ruin a really big moment for them.
Grant
Grant is a strange character in the movie whose motivation you may never truly get. At first, you think maybe he is Avery's husband but it is revealed he is her snarky brother. Someone you think may want to sabotage her. Be it by messing up the launch of the new, affordable, makeup line, or making it seem she isn't ready or the best person, to lead the company. But, in the end, seemingly he is just a weird brother who likes messing with his sister, despite knowing how hard she truly works to be taken seriously.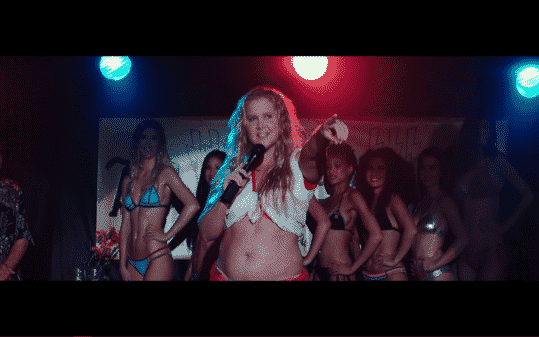 It is often said by comedians, especially those who hate how politically correct things have gotten, that comedy should make people uncomfortable. Especially since it usually deals with things in society which are peculiar, terrible, and need to be illuminated. Essentially, that is what I Feel Pretty does. It questions, while you laugh, why are you laughing? Are you laughing because Schumer's antics or because this woman who, is by all means average, struts like she sees women like her treated as a beauty standard?
And in that, you get a deeper comedy than expected which pushes the positive label. For this is the follow-up to Trainwreck people were waiting for out of Amy Schumer. So fans of hers will be quite happy and those who don't like her, I can't say this will win you over but I'm sure the ideas presented will give you a lot of articles to comment on.
---
Follow Wherever I Look on Twitter or Like us on Facebook.
---
Follow, Like, and Subscribe
Community Rating: 0.00% (0) - No Community Ratings Submitted (Add Yours Below)