The Greatest Showman – Recap/ Review (with Spoilers)
The Greatest Showman is the type of musical which is worth repeat viewings and one you can see make an inevitable move to Broadway. Director(s) Michael Gracey Writer(s) Jenny Bicks, Bill Condon Noted Actors PT Barnum Hugh Jackman Charity Michelle Williams Phillip Zac Efron Anne Zendaya Lettie Keala Settle Jenny Rebecca Ferguson Summary A tailor's…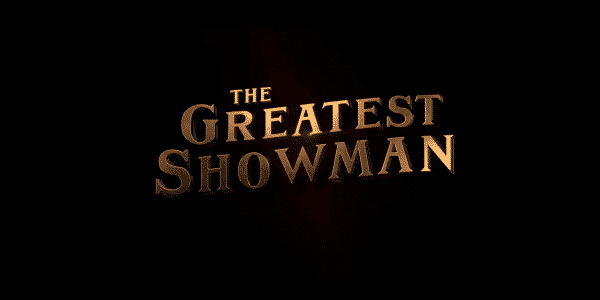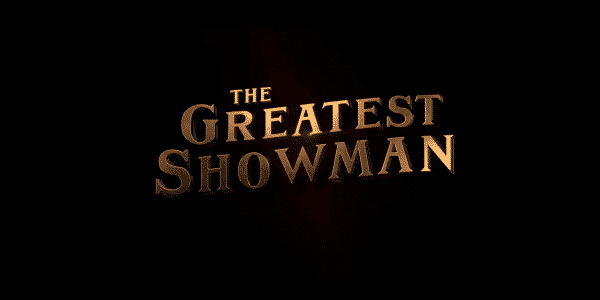 The Greatest Showman is the type of musical which is worth repeat viewings and one you can see make an inevitable move to Broadway.
---
Director(s)
Michael Gracey
Writer(s)
Jenny Bicks, Bill Condon
Noted Actors
PT Barnum
Hugh Jackman
Charity
Michelle Williams
Phillip
Zac Efron
Anne
Zendaya
Lettie
Keala Settle
Jenny
Rebecca Ferguson
---
Summary
A tailor's son who falls in love with a rich girl. A young man, a noted playwright, who falls in love with a Black trapeze artist. This large group of outcasts who find a family in others who life and family have rejected. At its heart, this is what The Greatest Showman is about. The love of chosen family, and friends which evolve into something more. All the while, facing, together adversity and learning the only validation a person really needs, is that from the ones who truly matter. Not the general public whose opinion is so easily swayed, but those who are there for you at your lowest point just as much as when you are at your height.
Highlights
The Musical Numbers
I would not consider myself someone who really enjoys musicals. Granted, when it comes to Disney, I make exceptions, but when it comes to musicals which aren't geared to children, whether seeing them on the big screen or a live performance, it isn't something I put my money towards that often. However, when it comes to The Greatest Showman, I'm likely to buy the soundtrack, purchase a copy for viewings months or years down the road, and if this comes to a stage, especially New York, I'll go see it.
For, similar to God Help The Girl, there isn't really a single song to not like when it comes to this film. From the track used in the trailer, "This Is Me" to even Michelle Williams' song "Tightrope," it is hard to not get surprised how the songs aren't just catchy but also touching. And while you know there were likely some sort of edits to the singers' voices, which can be seen with the "Come Alive" live performance, it doesn't take away from how into the songs the actors sing.
Oh! Also, the dancing. Let me just say, that quote about Ginger Rogers doing everything Fred Astaire did but backwards and in heels, it certainly lives on with the talent of the performers here. While enchanting to watch, as you see these dancers, the women, doing these moves in stiletto-like heels, or Zendaya barefoot (which I think is a highlight since that means no type of shock absorbing), makes you really appreciate what is going on.
And speaking of Zendaya, with her noting in multiple interviews that her use of a stunt double was limited, it really pushes you to appreciate how much work she put into this production. Zac Efron too, to a point, but to present yourself poised and camera ready, while lip syncing, and keeping the emotion of the song going, while doing trapeze tricks, is very noteworthy. Not to the point, like a fanatic, I think she should get major award nominations, but it is definitely worth a teen choice or MTV movie award nomination. She shows that it is possible to transition from being a Disney star gracefully and firmly be in mainstream entertainment.
The Love Stories
You have to adore how the two love stories in the film have people who are opposites. PT Barnum and Charity are this poor tailor's son and this rich girl. Someone who borderline gets disowned just to be with this man whose only asset is his humor and charisma. Then when it comes to Anne and Phillip, it is a bit of a forbidden love story. The exact year isn't disclosed but, based on Wikipedia, you can pinpoint the year to around the mid-1800s. So imagine this Black woman, whether she is real or not, with this young and wealthy white man.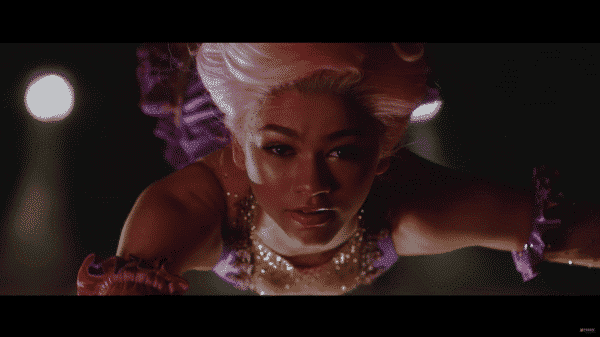 As Zendaya notes in many an interview, it creates the kind of romance which has a true build to it. They can't publicly be affectionate outside of the circus – even when Phillip wishes to be. For while they don't harp on Anne being Black, and all that means, it is made clear that there was a time that like being a bearded woman, a reported 700+ pounds, and things of that nature, being Black was very other. To the point that a wealthy young man taking interest in her, no matter how pretty, would be taboo – even in a northern state.
Thus making it when they are acting as a couple, it becomes all the more special. It makes you appreciate every gracing of the hand in public, or the outright passion, while keeping things PG, in private. On top of that, it makes her finally becoming comfortable with the idea of them together such a great height that it makes something as simple as a kiss, almost like we've been watching their love story for seasons on a show and it finally happens. Making it something you want to get giddy about.
It Will Inspire Tears
As my day job boss says, "It made my eyes sweaty." For really, it is hard to not see these various people, of different shapes, backgrounds, and looks, deal with oppression and discrimination yet still find reasons to smile. The one who will especially draw your attention is Keala Settle as Lettie, the bearded woman. For while a lot of the others, including Zendaya, get the ability to rely on someone else for validation and love, all Lettie has is the show and the validation and confidence that has given her. So as we watch PT sort of turn his back on them and they all are forced to continue without him, it brings about this showing of strength that Settle uses in the track "This is Me." One which, even after seeing that trailer so many damn times, still brought me to tears to watch.
On The Fence
It Rushes Through Any and All Conflicts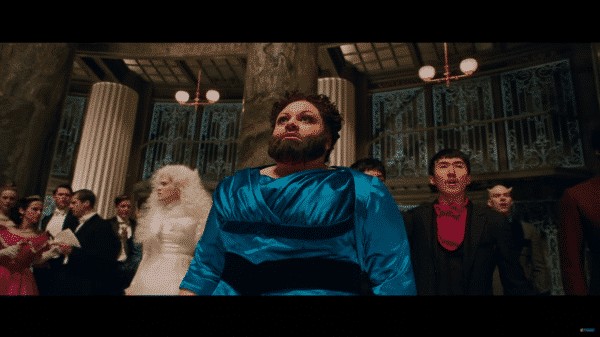 Generally speaking, musicals may talk about certain social issues, like Hairspray does for example, but no matter how heavy the topic, between romance, comic relief, and the music, you may get one or two good numbers focused on a depressing topic and that's it. For this film, that barely happens. Yes, "This is Me" deals with rejection, "Rewrite the Stars" addresses the taboo interracial romance, and "Never Enough" as well as "Tightrope" deal with feelings of longing, either for love or validation, but as much as this will make you cry, it isn't going to leave you depressed or wanting to become a social justice warrior because of the characters making you feel empathy for them.
For almost as soon as you get to crying, there is something to relieve you of any negative emotion. Be it the character seeming empowered, hopeful, or immediately having their existence validated. Which I'm not saying is a bad thing, hence why it isn't a criticism. Yet, I do feel that some things, like PT being caught kissing this woman named Jenny Lind, and that being in all the papers, and that sort of blowing over, was very eyebrow-raising. Granted, divorce in the 1800s is a hilarious idea, but still.
Overall: Positive (Worth Seeing) – Recommended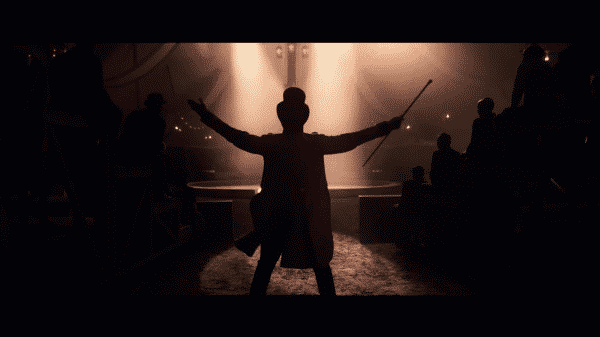 While, in terms of musicals, this is but another feather in Hugh Jackman and Zac Efron's hat, to me, this film is so much more than that. To me, it proved Michelle Williams isn't basically the white version of Viola Davis, and her sole specialty is playing downtrodden people. Then with Zendaya and Keala Settle, for Settle, it really pushes you to hope that this isn't but a peak in her career before things become silent for a while. As for Zendaya, as said, it continues to prove that with the right foundation and team, there is no reason Disney can't produce talent that can easily transition into having mainstream, adult careers.
Leading to why the positive label, and recommendation: The Greatest Showman actually tries to live up to its name. It produces spectacular numbers, tears, and presents nearly every major actor as the potential star. Pushing you to hope that, not in a sequel, but in another production, many of the cast members will reunite and once again give us a show.
Follow Wherever I Look on Twitter or Like us on Facebook.
---
Follow, Like, and Subscribe
Community Rating: 0.00% (0) - No Community Ratings Submitted (Add Yours Below)