The Cleaning Lady: Season 1/ Episode 1 "TNT" [Series Premiere] – Recap/ Review (with Spoilers)
Between a violent cartel, a mother doing what it takes for her son, the immigrant experience, and more, The Cleaning Lady has everything it needs to be a hit.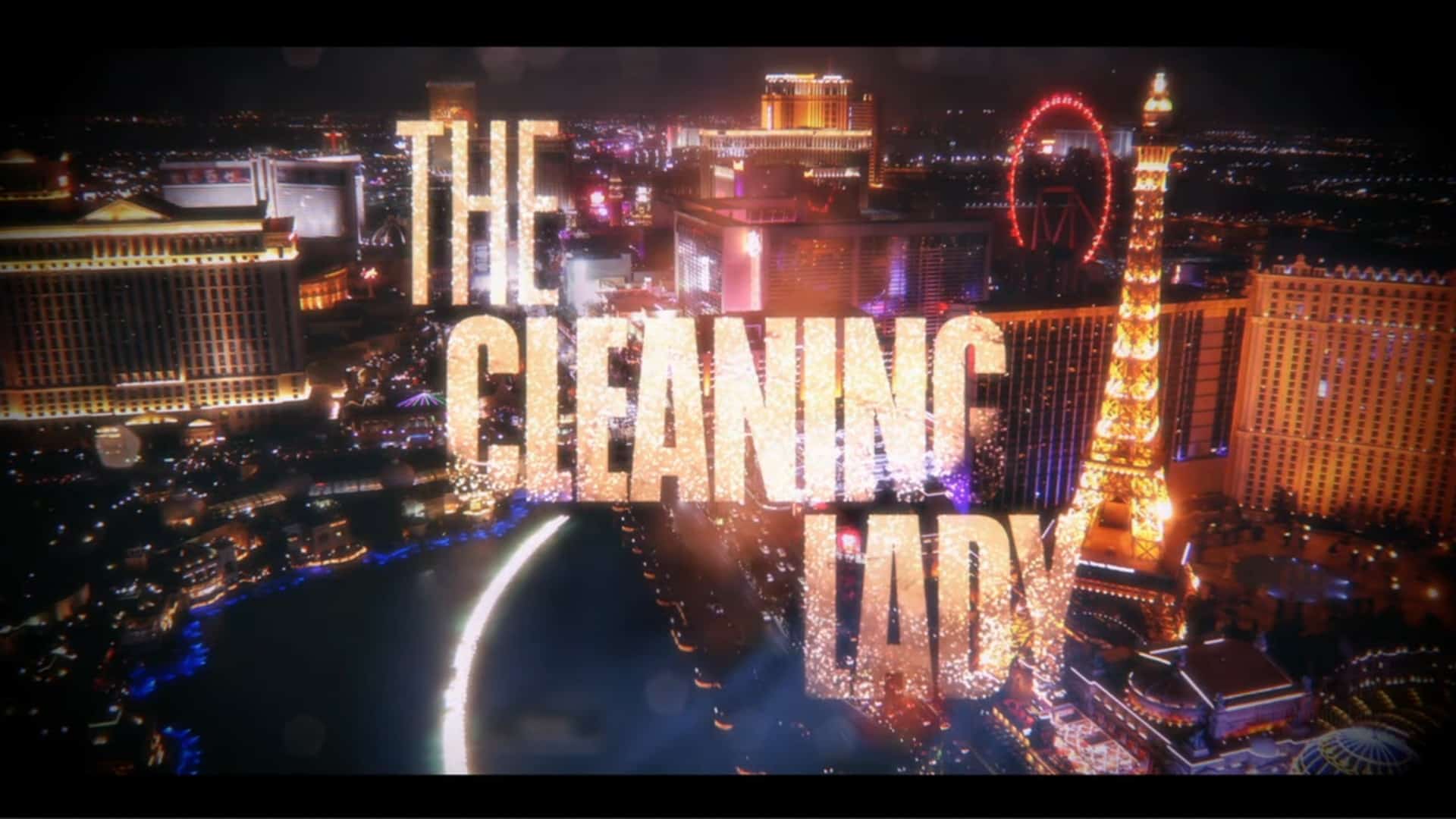 Between a violent cartel, a mother doing what it takes for her son, the immigrant experience, and more, The Cleaning Lady has everything it needs to be a hit.
---
Aired
1/3/2022
Network
FOX
Created By
Miranda Kwok
Directed By
Michael Offer
Written By
Miranda Kwok
Genre
Action, Comedy, Crime, Drama, Romance, Thriller
Introduced This Episode
Luca
Sebastien LaSalle and Valentino LaSalle
Thony
Elodie Yung
Fiona
Martha Millan
Chris
Sean Lew
Jaz
Faith Bryant
Arman
Adan Canto
This content contains pertinent spoilers.
Plot Overview
In order to get her son, Luca, a donor and into a stem cell clinic, Thony left Manila, in the Philippines, where she was a doctor with her husband, to come to Las Vegas, Nevada, where she finds herself cleaning behind other people to make ends meet. But for Luca, Thony will do anything and, to ease the humbling of cleaning after other people, she has her sister-in-law, Fiona, by her side. Also, between Fiona's son Chris, and daughter Jaz, Luca has people to be around, even if while in seclusion due to his compromised immune system.
But, what was supposed to be a few months has become nearly a year, and the visa that brought Thony to America has run out, and with now being undocumented, waiting on a donor, with little hope in sight, she is getting anxious. Enter Arman. He knows what Thony is going through since his mother sacrificed by cleaning after other people. Sometimes 7 days straight, to raise him. However, what Thony probably didn't have planned for herself is cleaning after Arman, a gangster, and using her medical knowledge to help destroy any trace of dead bodies, Arman's wife's wild parties, and who knows what else.
Things To Note | Question(s) Left Unanswered
Question(s) Left Unanswered
What led Fiona to pick Las Vegas, of all places?
Does Chris and Jaz have the same father?
What Could Happen Next
Fiona discovering what Thony does and wanting in
As shown in previews, Thony being caught between Arman, who is helping Thony get help for Luca, and the FBI, who want to take Arman down and will make Luca and Thony collateral damage if they have to
Arman falling for Thony in some Elektra complex type stuff
Review
---
Community Rating:
---
Highlights
Elodie Yung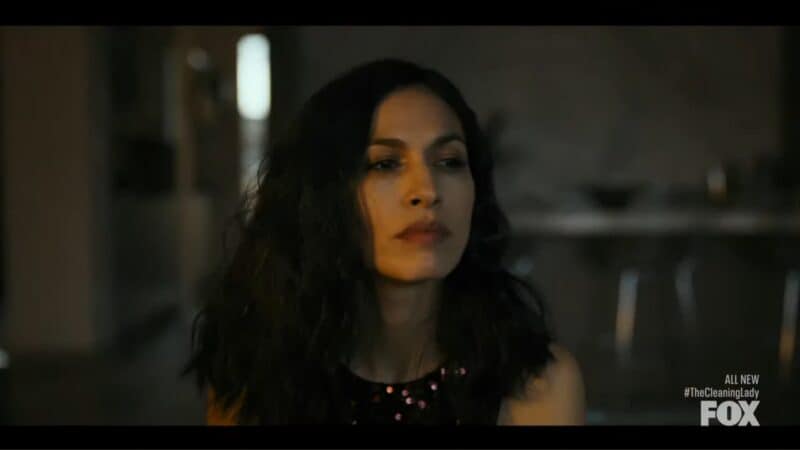 It's the versatility of the performance for me. When it comes to how Kwok has written Yung's character, she gets to tap into that loving mother with the adorable but vulnerable son. We get the desperation that comes from having your life threatened, yet Thony rarely, if ever, lacks strength. Even in the face of a tyrannical employer, or Arman, she almost always holds her ground, and while at times you can see she is scared, you get this vibe she is only scared for she doesn't know if she has enough time to think of a way to get a handle on the situation.
And in that, you can see that doctor's mind, the ability to take a pressing moment that is life or death, calm oneself, think clearly, and present, and execute a solution. Which, I bet you, throughout the series, is what will save Thony, but I can't say whether it will save others.
Thony and Fiona Speaking Tagalog Throughout The Episode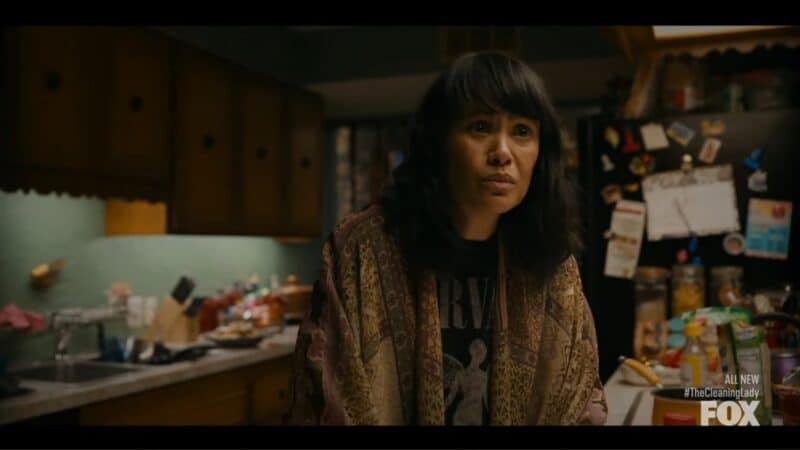 CULTURE! We love seeing characters who embrace and exhibit their culture. For when it comes to Fiona and Thony, you can see speaking Tagalog gives a sense of pride, community, and speaking it is an act of holding onto hope even. Because, from what it seems, Fiona has been struggling a long time, and in pursuit of the American dream, she has often found a series of nightmares. So to speak her language with Thony, be reminded of her people and the strength which comes from being Filipino, I like to think she uses that as a means to empower herself after being expected to be silent, scarce, and assimilate in order to not draw attention to herself.
It Doesn't Heavily Rely On Luca's Situation To Draw You In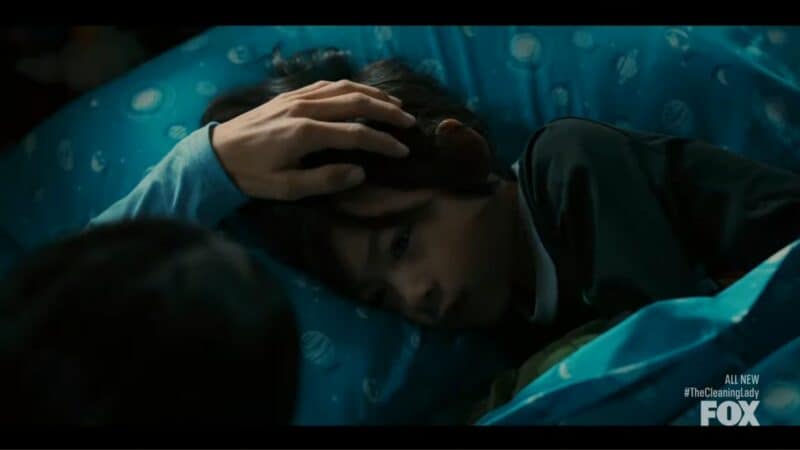 With Luca being sickly, five years of age, and adorable? You could imagine the show trying to have him be a crutch to draw you in. But, as noted above, Luca is not someone Yung has to rely on for you to get into the show or her character. This blessing allows you to really appreciate Luca and just have a multitude of "Aw!" moments as he talks and comes off so innocent.
But, alongside being adorable, because Arman grew up in a situation like Luca, you can almost see his story through this child – minus being sickly. So, in a way, Luca, with not being used solely to build up Thony, is allowed to be useful in more ways than one.
Arman Is A Charming Criminal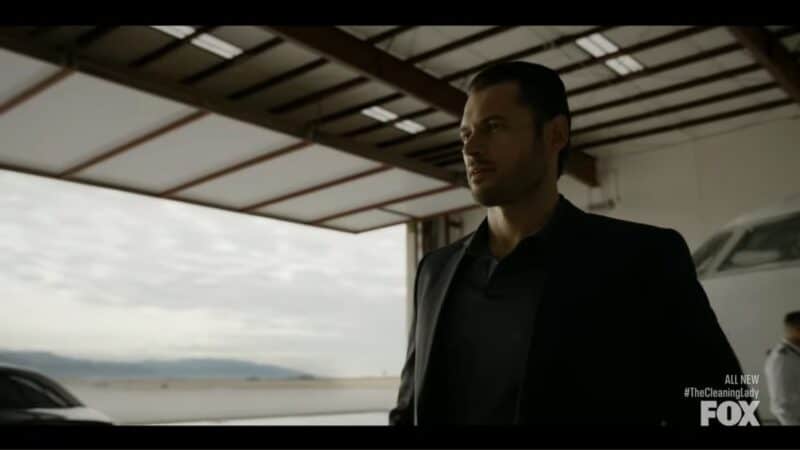 I would say, based on first impressions, Arman goes beyond the basics when it comes to what The Cleaning Lady needs. Yes, Arman is a criminal with a soft spot for Thony, as the show needs. But I feel between him having a wife, even if she isn't the best match for him, and a complicated relationship with his boss, that could lead to some interesting storylines.
Unfortunately, one could be an Elektra complex type of relationship with Thony. But, with the FBI getting involved soon, and maybe Arman wanting an out from the life he chose due to maybe having no other options? There is hope and potential, Arman will be more than a likable bad guy whose help and loyalty leaves Thony feeling torn as the FBI tries to exploit her.
On The Fence
How This Show Might Become Once The FBI Become Notable Involved
The main thing I fear when it comes to the FBI agents is that they make them ***holes. Far too often, when it comes to characters in Thony's situation, government agents are people you hope get shot, and I really hope The Cleaning Lady doesn't follow suit. For imagine if they are as helpful as Arman, want to help Fiona get her papers, and truly act in good faith in exchange for taking down Arman and his boss? It might be wishful thinking, but sometimes having hope is what has you start, and keep watching, a show.
Initial Impression
Right now, the only thing we're apprehensive about is Arman and the FBI. We're worried about Arman since he could easily fall into a storyline of falling in love with Thony, getting screwed over by her because of the FBI putting pressure on her, and the kind of drama many have seen before in shows like this. Then, with the FBI, with the likelihood of them treating Thony as a ends to a means, they too could walk down a well-treaded road and potentially take the show down.
But, despite these worries, Yung's performance leads me to believe between her and the writers, they'll either put a new spin on the familiar, or Yung will compensate more than enough with her performance, that you'll be able to grit through the moments you've seen countless times.
[ninja_tables id="62762″]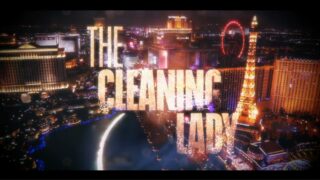 The Cleaning Lady: Season 1/ Episode 1 "TNT" [Series Premiere] – Recap/ Review (with Spoilers)
Who Is This For?
Those who like crime dramas with an innocent person caught up in a crime lord's mess, but with said person not being overtly frail and vulnerable, but more than willing to stand up for themselves, even if it means bringing wit and solutions to a gunfight.
Highlights
Elodie Yung
Thony and Fiona Speaking Tagalog Throughout The Episode
It Doesn't Heavily Rely On Luca's Situation To Draw You In
Arman Is A Charming Criminal
Disputable
How This Show Might Become Once The FBI Become Notable Involved
---
Follow, Like, and Subscribe
Community Rating: 0.00% (0) - No Community Ratings Submitted (Add Yours Below)