Season 3 feels like the peak for Stranger Things, and from here, it can either plateau or go downhill.
---
Network
Netflix
Creator(s)
The Duffer Brothers
Genre(s)
Fantasy, Sci-Fi, Adventure, Action
Good If You Like
80s Sci-Fi/ Fantasy

Shows With Teens Doing What The Adults Should

Giant Monsters

US vs. Russians

Isn't For You If You
Don't Like Dull Romances

Hate When Formidable Villains Are Defeated Indirectly

Dislike Many Deaths Not Having The Impact They Should

Noted Cast
El
Millie Bobby Brown
Mike
Finn Wolfhard
Lucas
Caleb McLaughlin
Max
Sadie Sink
Dustin
Gaten Matarazzo
Will
Noah Schnapp
Nancy
Natalia Dyer
Jonathan
Charlie Heaton
Steve
Joe Keery
Robin
Maya Hawke
Billy
Dacre Montgomery
Murray
Brett Gelman
Joyce
Winona Ryder
Dr. Owens
Paul Reiser
Erica
Priah Ferguson
Grigori
Andrey Ivchenko
Karen
Cara Buono
Hopper
David Harbor
Images and text in this post may contain affiliate links which, if a purchase is made, we'll earn money or products from the company. Affiliate links and external links include an upward facing, superscript, arrow.
It has been less than a year since the events of season 2, and the kids are trying to enjoy their summer. El and Mike by making out as much as possible, Lucas and Max have an off, and on relationship, Dustin just got back from camp, allegedly even got a girlfriend, and as for Will? Well, he is getting left behind as he hasn't really gotten into dating and prefers to play D&D.
As for the teenagers? Well, Nancy is still taking advantage of Jonathan and upset her newspaper internship is purely her paying dues and not doing any meaningful work. Unlike Jonathan who is developing photos all day. Then, when it comes to our beloved Steve? He is working at the mall, with a new friend Robin, who picks with him like she is his sister. Lastly, Billy works at the pool where every girl and woman, even the moms, ogle him.
But, of course, the peace and sense of normalcy doesn't last. Russians, since the US government decided to abandon opening the gate, have picked up where they left off. Leading to the Mind Flayer returning and wanting revenge. Making it so the kids, teens, and adults, all are drawn back into the chaos they thought was over.
Question(s) Left Unanswered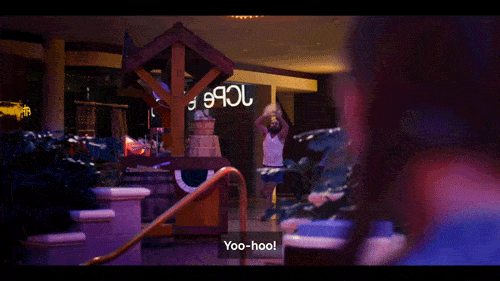 Were Max and El spending Max's money at the mall?
Did Billy think he was working with the devil, an alien, or was he just so out of it that he was barely thinking at all?
So is killing someone formerly possessed by the Mind Flayer considered murder?
What's the likelihood of Murray being gay or sexually fluid? Or was he just getting close to Alexei and that's it?
Who is the American mentioned at the end of the episode? Could that be Hopper? Within 3 months, who is to say, like El in season 1 going into season 2, he didn't disappear but end up rematerializing in the Upside Down? Then, since the Russians won't quit, finding a way back over and ending up in Russia?
How was the Mind Flayer defeated if the Russians have a live Demogorgon? They are on the lower end of the Upside Down monsters and can't exist in our world unless the gate is open. So how in the world did the kids and adults defeat the Mind Flayer and, if the gate is open again, does that mean it is starting things up in Russia now?
Anyone else surprised the news didn't cover the disappearance/ death of 20+ people more?
What happened to the Russians that were still around as Joyce and Murray were leaving?
Was the main thing Dr. Owens did was cover everything up or something beyond that?
Where is Joyce moving to and how was it decided she'd take El?
Where is Murray after the time jump?
So will season 4 just be about El getting her powers back?
How did Erica and Dustin's parents react to them being gone as long as they were?
Did Dr. Owens interrogate the kids, and Joyce, since they not only experienced something supernatural but also fought Russians?
What is the likelihood Grigori had superiors who know of Hopper and his associates?
Will the Starcourt be rebuilt or will locals refocus on main street stores? If there is a recovery of either at all.
How does Will feel about El basically becoming his adopted sister? Much less, how does El feel about Joyce becoming her adopted mom? It isn't like any of the combinations with El have been that close.
Who bought Joyce's house?
How was Billy's death explained to Max's parents?
Considering the lack of security on "The Lab," the government used to operate, will there be more considering all that was under the Starcourt right under everyone's noses?
Was there a funeral for Hopper and who said what?
Is It Wrong To Have Hoped & Expected Kali and The Others To Show Up?