The first half of Lucifer's 5th season reminds you how procedural storylines impede greater development of characters, no matter what the show.
---
Network
Netflix
Creator(s)
Tom Kapinos
Aired
8/21/2020
Genre(s)
Action, Comedy, Crime, Drama, Fantasy, Romance
Noted Cast
Lucifer
Tom Ellis
Chloe
Lauren German
Amenadiel
D.B. Woodside
Linda
Rachael Harris
Maze/ Past Lilith
Lesley-Ann Brandt
Modern Lilith
L. Scott Caldwell
Michael
Tom Ellis
Trixie
Scarlett Estevez
Dan
Kevin Alejandro
God
Dennis Haysbert
Ella
Aimee Garcia
This content contains pertinent spoilers.
Season Summary
For many, the first half is quite emotional. Lucifer and Chloe finally get together, and that leads to some unexpected side effects. Amenadiel, now in full dad mode, is trying to figure out his identity beyond that. Especially considering he isn't in the same role he used to be as an angel. Linda too faces some turmoil as she comes face to face with the daughter she abandoned and speaking of abandonment, Maze finally confronts Lilith and how she made her feel.
Beyond that? Ella is still looking for love in all the wrong places, Dan seems like a character who would have gotten cut if it wasn't for the rarely seen Trixie, and then there is Lucifer's twin Michael. Someone who causes trouble due to hating how Lucifer is being spoken of in a positive manner, so they decide to cause enough trouble that God ends up showing up.
Review
Highlights
The Arrival of God – 83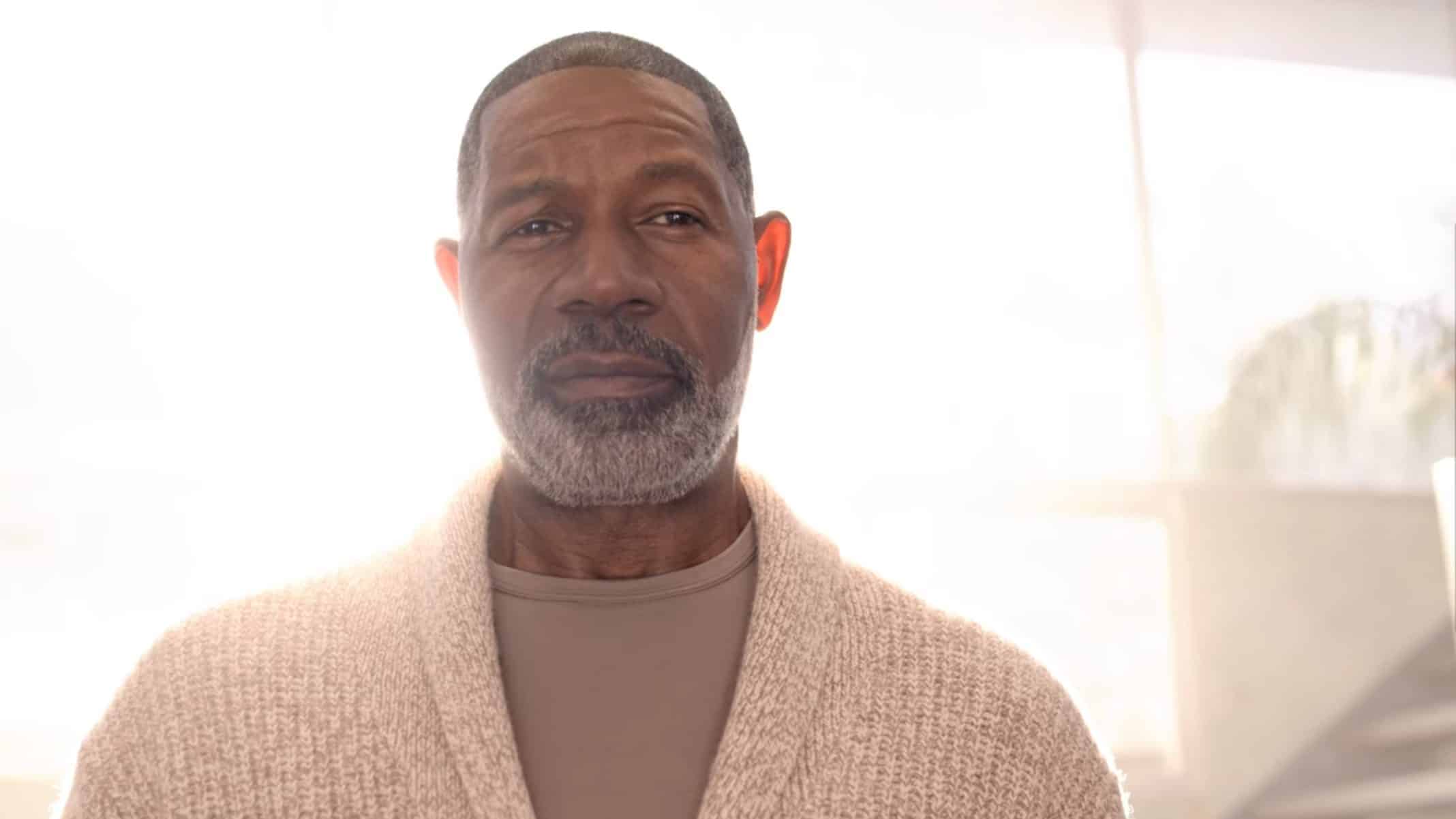 "Dear old dad" has been a consistent topic on Lucifer since the beginning, but we never got to see dad. We got to see mom in Charlotte and get to understand that relationship, but God has always been spoken for by a third party. This makes their arrival momentous since now we can hear things from the horse's mouth, and while you know the style of comedy Lucifer is known for will be added, as the show comes to an end, who better to end it? Especially to clear some things up that have lived strictly from Lucifer's point of view.
Maze's Storyline – 87
Lucifer operates on a show that is often jovial, but then there are the murder cases, identity crisis, and at times characters remind you they can do more than tell a joke or kick ass. Maze, in the first half of season 5, is that character.
Take note, since Lucifer came up from hell, and she went from his #1 torturer to essentially being freed, she hasn't been sure what to do with herself. Without the distractions of people's screams, she has been forced to deal with the voices inside her head. Which from her mom's abandonment to Eve leaving her, Maze is dealing with feeling alone, unlovable, and in the first half, she searched for a means to prove herself wrong. Be it trying to confront and talk to her mom, see if getting back with Amenadiel could help, alongside trying to be like Ella, who everyone loves.
Making it so, while everyone is going through something, Maze is the one who draws you in the most.
Low Points
Michael – 62
Between Tom Ellis playing against himself to Michael just being a punk ass who feeds off fear like a basic monster who goes after kids, he didn't add much. Yes, he was the catalyst for God showing up, but that's about it. Beyond that, everything we see happen from Dan discovering Lucifer is the devil to Chloe's issue with Lucifer, you can see that happening without Michael. Making him expendable.
Nearly All The Cases – 64
Back when Lucifer has a connection to damn near every murder case, due to a favor, the cases had meaning beyond helping to explain what's going on with or between Chloe and Lucifer. However, at this point, like Dan, they are just part of the formula the show doesn't want to abandon.
But what perhaps makes the cases trash is that the show makes it clear most are solved within a few days, if not a day. And while we get having Lucifer speeds up things, as seen with The Whisper Killer, what this show needs to do is evolve. If it is going to remain a procedural, bring on villains worthy of the show.
Heck, it could compensate for the trash which is Michael if there is a human serial killer or a case that had some intrigue to it. Yet, instead, we get cases as lazily written as some of Lucifer's puns. And considering they are so ingrained in the show you can't easily fast forward through them, you'd think, 5 seasons in, we'd get more than one a season worth taking note of.
Dan – 61
I just want to know the long term plans for Dan. Trixie, as noted, is hardly seen, and he could father off-screen. Him mourning Charlotte, at this point, feels like beating a dead horse. That sad short relationship with Ella I try to wipe from my brain whenever possible, and that just leaves me wondering, what is Dan's purpose? Him being fodder for Lucifer got old a long time ago. He is as detached from what's happening as the episodic cases so, is he just around because he is an OG on the show? Is the actor's contract so good that he'll get to stay on until Netflix truly ends the show? What a waste of screen time.
On The Fence
Linda & Ella – 75
Both Linda and Ella have found a niche on Lucifer that makes it so they aren't given much but, unlike Dan, you don't want them to get written off. With Linda, she is the voice of reason, everyone's therapist, and when you include meeting her daughter, it adds a new layer to her. Ella? Well, she lives in the struggle.
When it comes to her, you can see she is often made to lighten the show, but there is also this desire to show her more serious side and develop her. It's just Lucifer isn't consistent and seemingly doesn't want her to become someone different or new. Hence her storyline dealing with faith or liking bad boys always ends on a reset like nothing happened. Making it seem like she is the opposite of Dan in terms of him stuck in the last storyline he was in and Ella borderline having amnesia.
Overall
Lucifer, like many shows, isn't necessarily getting better with age. More so, it more and more hones in on what it thinks its audience is, and while that leads to excellent storylines like we got out of Maze, it means keeping around characters who are benign tumors like Dan. Leaving it where Lucifer reminds you why very few shows get to their 5th, potentially 6th season, for at that point the good times are over and they're just milking their audience for every ad dollar or subscription they can get from their network.
Hence the mixed label. As a fan of Lucifer, I could watch more, but I can definitely tell you the best times are gone, and we're at the point where the show is on its last leg. But with it knowing well ahead of time it is ending, there is hope it'll go out with a bang than something that feels rushed due to the writers not expecting their jobs to be over.
Where To Watch
Nearly All The Cases - 64%
As a fan of Lucifer, I could watch more, but I can definitely tell you the best times are gone, and we're at the point where the show is on its last leg. But with it knowing well ahead of time it is ending, there is hope it'll go out with a bang than something that feels rushed due to the writers not expecting their jobs to be over.