"Atlanta" ends its run without any desire to conform to the expectations of a final season, as it continues to have a loose arc for its characters.
Aired
FX
Created or Developed By
Donald Glover
Based On
N/A
Executive Produced By
Donald Glover, Paul Simms, Dianne McGunigle, Stephen Glover, Hiro Murai
Genre(s)
Comedy, Drama, Fantasy
Noted Characters and Cast
Earn
Donald Glover
Vanessa
Zazie Beetz
Lottie
Austin Elle Fisher
Alfred' Paper Boi' Miles
Brian Tyree Henry
Darius
LaKeith Stanfield
Dr. Tillman
Sullivan Jones
Kirkland Chocolate
Donald Glover
Himself
Soulja Boy
This content contains pertinent spoilers.
Summary
It is the end of an era for Earn. With a major opportunity out west, he's contemplating if he should make a move and how to convince Vanessa to join him. This is a challenge because their relationship is on the mend but isn't at the point where she feels she is wanted as a partner, as much as a means to stay close to their daughter, Lottie, and have a live-in sitter in Los Angeles.
As for everyone else? Al's career isn't really discussed much, but he is exploring ways to diversify his wealth, like investing in the next generation of rappers, a farm, and other things. Then, with Darius? Well, all he has is a set of random adventures that, towards the end of the season, may clue you into his family, blood relationships specifically, but like throughout most of the series, the man remains an enigma.
Review
Our Rating: Positive (Watch This)
Notable Performances, Moments, or Episodes
Dr. Tillman and Earn's Therapy Sessions In Episode 2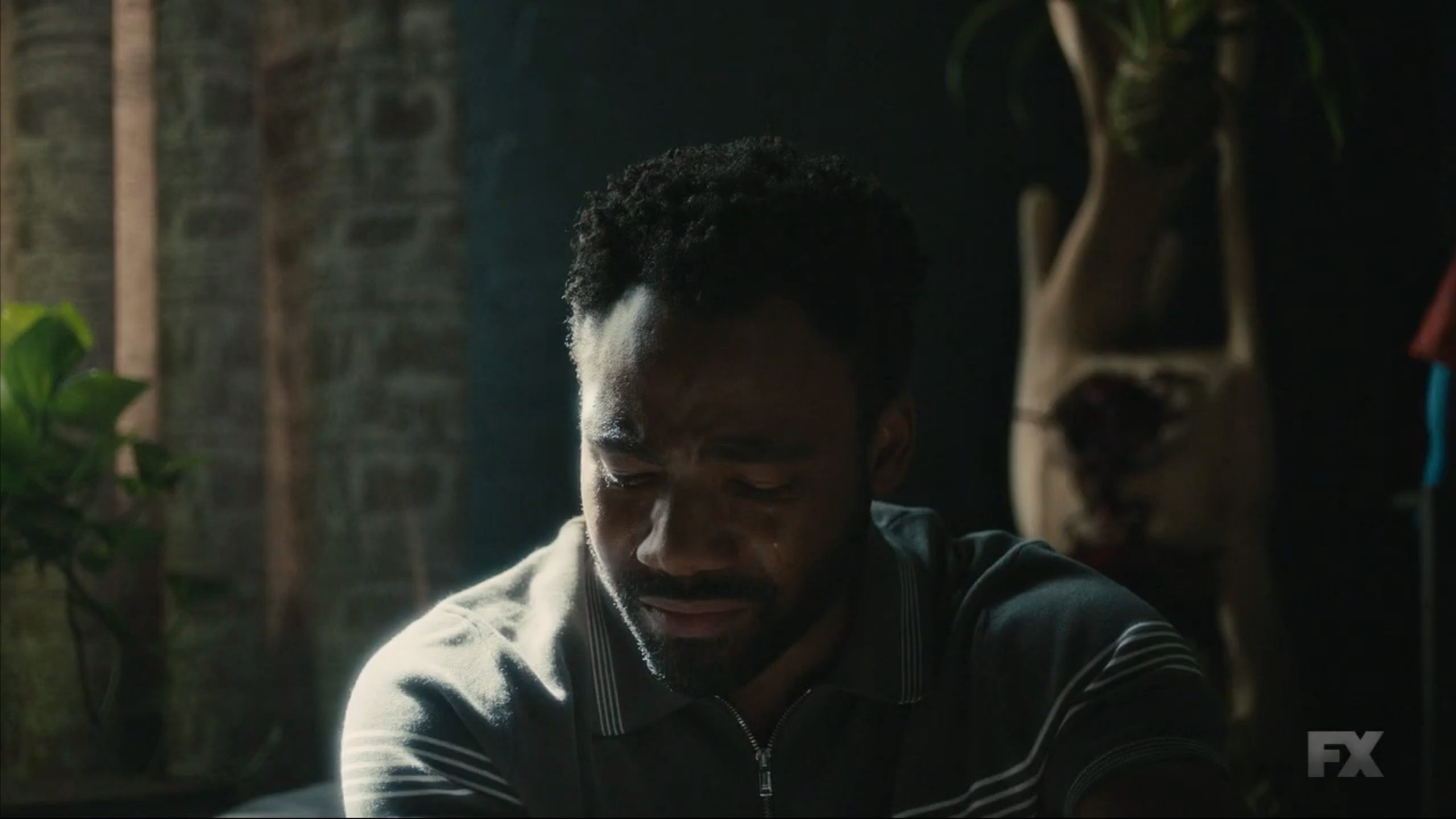 "Atlanta" is not necessarily a show with a strong focus on character development. It's primarily scenario-based, with us watching how different kinds of Black people would react to the situation. Sometimes in a way that just culturally clicks and in ways that show Black people aren't a monolith. However, one thing you don't get a lot of is seeing Black people, specifically men, in therapy.
And while Dr. Tillman and Earn don't have a series of hard-hitting chats, there is no denying as Earn opens up, a rare moment in the show, you get a sense of his entire arc. From what led him to leave university to hitting rock bottom to this resurgence that maybe didn't take him where he expected but is somewhere he can enjoy being.
Episode 5's Version Of Tyler Perry
Kirkland Chocolate may not be as iconic as the Michael Jackson spoof, Theodore Perkins, from season 2 – episode 6, but like the MJ spoof, you get a sense of both tapping into the horrifying perception of the icon while trying to deconstruct them a bit. With Theodore, the talent born out of abuse is noted. With Kirkland, there is an exploration of having television and movie productions produced like fast food. Yet also the recognition of how many Black people, in front of and behind the camera, benefit from the work Kirkland provides.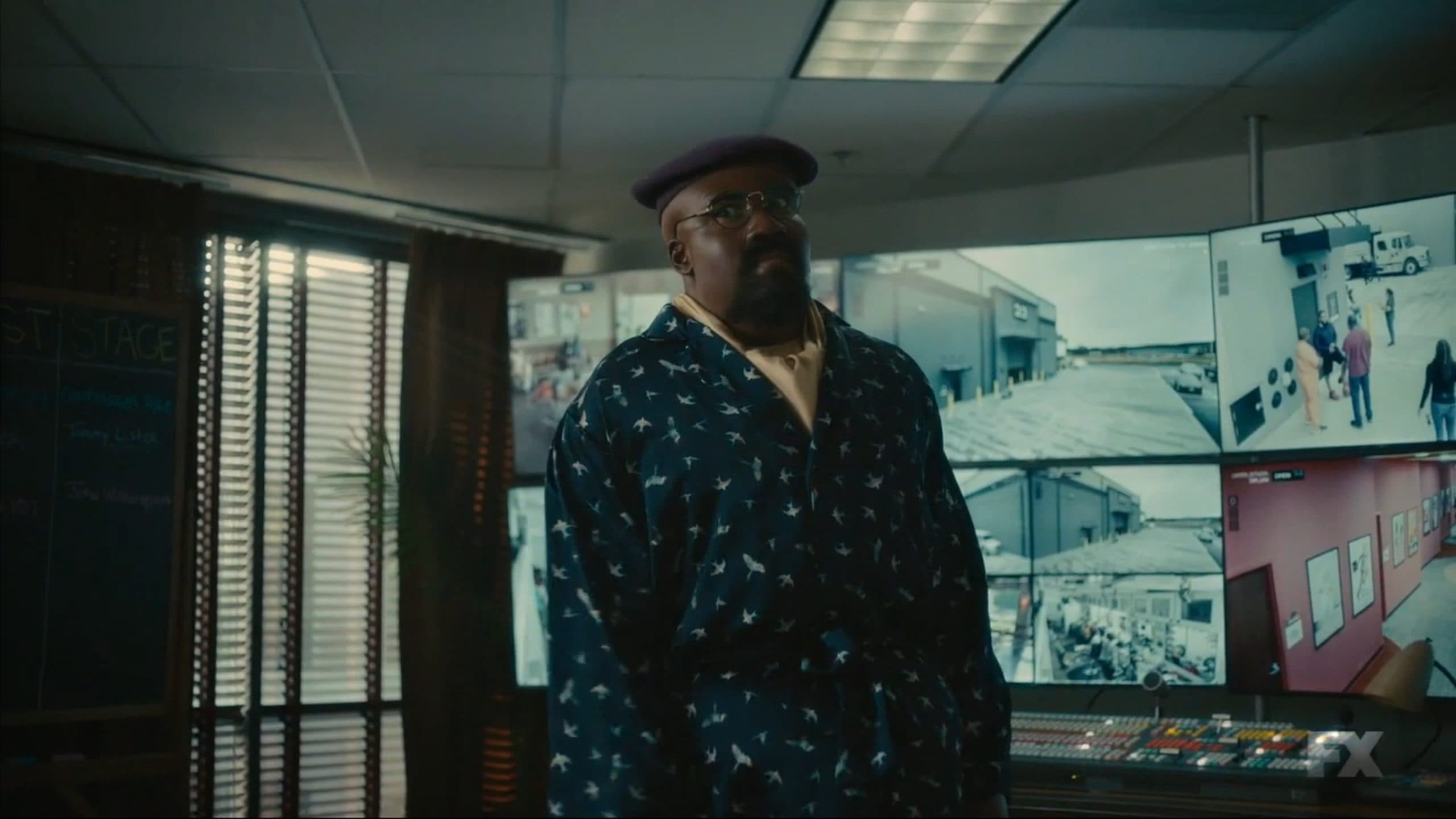 And with that, you are reminded that "Atlanta," as much as it is a comedy, also has an underlying current of realness.
Episode 8 Seeming So Real
If you didn't know better, episode 8, "The Goof Who Sat By The Door," would have you question what you know about "The Goofy Movie." Why? Because with so many notable guest stars and a story that, in the beginning, sounds honest enough to be true, the episode does a few things. First, it pushes you to realize how much doing your research matters. Secondly, the production value and plausibility presented could easily fool someone.
But, at the same time, as it pushes the idea of research mattering, it makes you wonder about Black people and their role in Disney's empire as animators. It pushes you to learn about Floyd Norman and wonder who else may have played a role in some of Disney's biggest productions.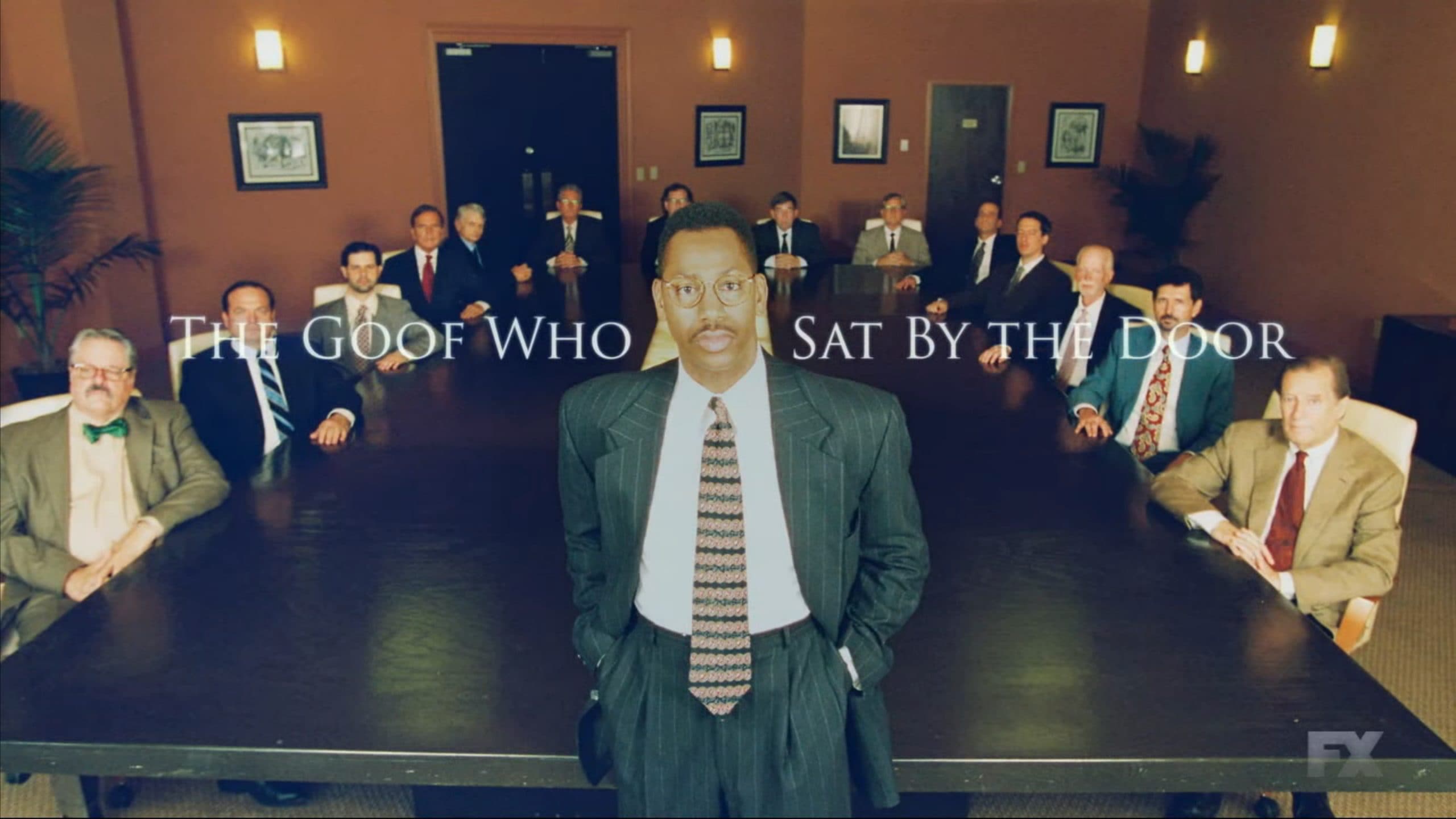 As noted in the other standout above, what "Atlanta" loves to do is make its audience think and question what's presented to them. Not just to mess with them but to genuinely have them wonder, why is this like that? What is that experience like? Or, see things from a perspective other creatives wouldn't have through the lens of not only the Black experience but Glover and his team.
Highlights
As Bizarre As Ever
From Darius dealing with a woman in a wheelchair trying to stab him and Al on a scavenger hunt based on a dead rapper's record from months ago? The first episode makes it very clear "Atlanta" was not going to change up on its audience just because things were coming to an end. In fact, it was going to double down as we see Earn get payback on someone in the most grandeur way imaginable. Also, Soulja Boy shows up, and we see a literal shootout over people who did his iconic dance and made videos.
Add in Earn's mother and aunt having drama over their father, and you get a season that embraced what it has long been rather than exploring ways to go out with a bang.
On The Fence
Sometimes Wishing The Show Gave Us Consistent Character Development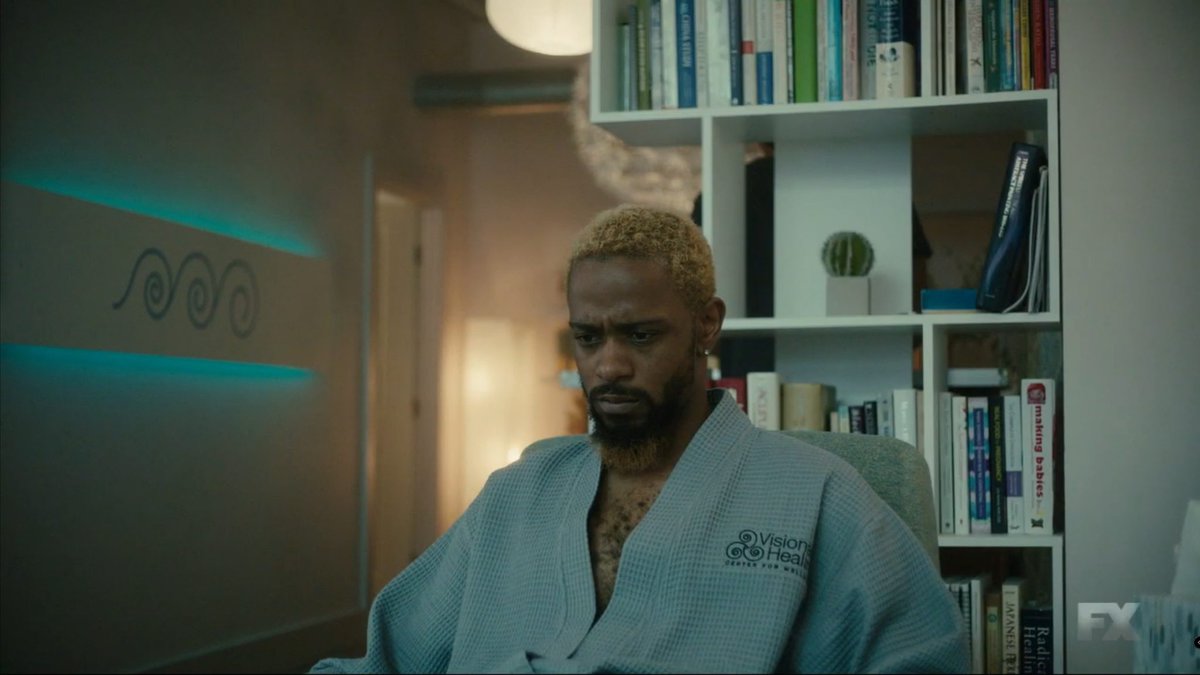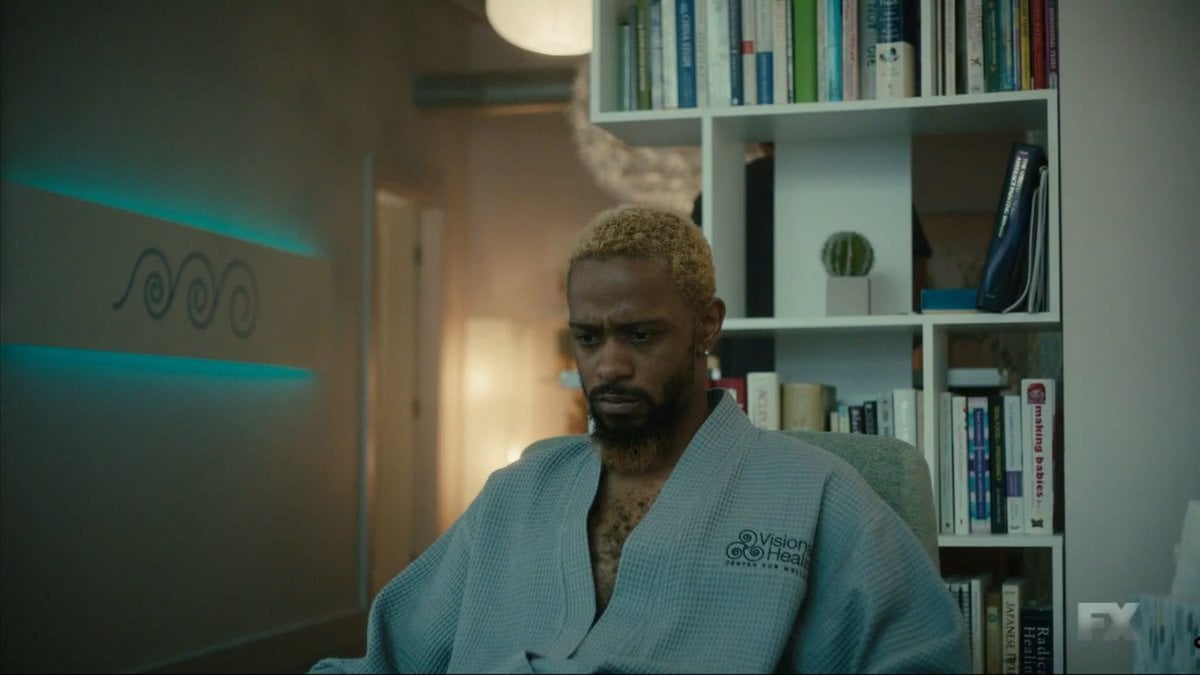 In the pursuit of being different, sometimes having the appearance of a show about nothing, "Atlanta" only touches upon what characters are going through or struggling with. In one episode, like Earn's with his therapist, or in moments, like Darius visiting his brother in some "Inception" type story, we get a sense there is more to these characters than the situations they find themselves in.
However, with this being the final season, while you have to appreciate getting a sense of closure in terms of Earn's arc from hitting rock bottom to becoming someone who gets job offers in Los Angeles, no one else really gets that. Darius remains someone who we know so little about that it's frustrating. Al, who just got off a European tour, you know, should have a higher status, yet while he isn't underground anymore, the way it seems, he is halfway to being an OG or has-been, despite it feeling like he barely got more than an album out.
Then, with Van, after all the madness of season 3 and her European quarter-life crisis, her next conversations about the direction of her life being mainly focused on Lottie? That's trash. Van has long struggled to break away from just being Earn's ex and after a season where she seemed to finally accomplish that, her being right back where she started was disappointing.
But as noted in previous season reviews, "Atlanta" isn't really a show which makes much of an effort for women to stand out and be seen without a connection to one of the male leads. So, to expect Van to finally have a chance to be more than Earn's ex was likely hoping for too much.
Atlanta: Season 4 – Summary/ Review (with Spoilers)
Overall
"Atlanta" delivers what is expected in its final season but doesn't deliver the knockout punch you may expect.
Highlights
As Bizarre As Ever
Episode 8 Seeming So Real
Episode 5's Version Of Tyler Perry
Dr. Tillman and Earn's Therapy Sessions In Episode 2
Disputable
Sometimes Wishing The Show Gave Us Consistent Character Development