"When You Finish Saving The World" may have a lovely, complicated mother/son relationship front and center, but it isn't so strong it compensates for all that is avoided.
Director(s)
Jesse Eisenberg
Screenplay By
Jesse Eisenberg
Based On
N/A
Date Released (In Theaters)
1/20/2023
Genre(s)
Comedy, Drama, Young Adult
Duration
1 Hour 28 Minutes
Content Rating
Rated R
Noted Cast
Evelyn
Julianne Moore
Ziggy
Finn Wolfhard
Kyle
Billy Bryk
Lila
Alisha Boe
Roger
Jay O. Sanders
Jackie
Jack Justice
This content contains pertinent spoilers. Also, images and text in this post may contain affiliate links which, if a purchase is made from those sites, we may earn money or products from the company.
Film Summary
Evelyn and Ziggy's relationship has deteriorated over the last ten or so years. As he has begun to dedicate himself to starting a music career and losing interest in spending time with his mom, she has divested. This has led to her developing an unstimulating routine of working at her non-profit women's shelter, helping people, and seemingly becoming numb.
That is until she meets a young man named Kyle, whose mother needs the shelter's services, who reminds her of what she expected Ziggy to be. Meanwhile, Ziggy has a crush on a young lady named Lila, who is politically aware and intelligent, similar to his mom, who he becomes borderline obsessed with.
And as these two seek a third party to fill in the time and space the other did, their obsession leads to a lot of overstepping.
Things To Note
Why Is "When You Finish Saving the World" Rated R
Dialog: Cursing throughout
Violence: Conversations about domestic violence, but nothing seen
Sexual Content: Implied masturbation, implied nudity
Miscellaneous: Light drinking
Character Descriptions
Please Note: This character guide is not an exhaustive list of every cast member, and character descriptions may contain what can be considered spoilers.
Evelyn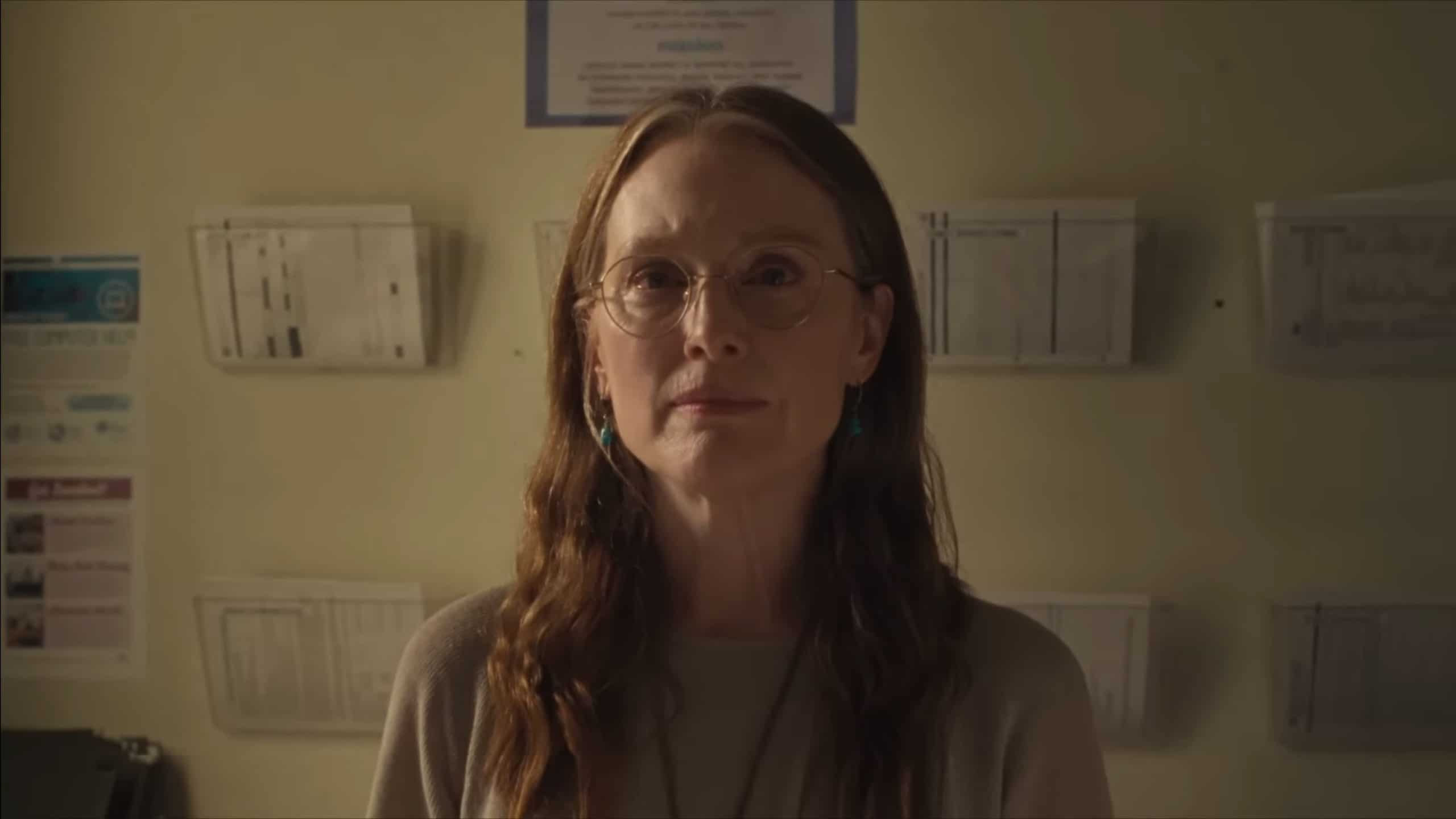 Spruce Haven was founded by Evelyn, and it is a non-profit dedicated to housing women and children after traumatic events. It isn't clear why she started that, beyond being rather politically active, but it is a job and what she dedicates most of her life and energy to. This doesn't leave much for her husband, Roger, but Evelyn, seemingly hoping to make her son as politically active and aware as she is, tries with Ziggy. But with him getting older, she is forced to accept this, even if he isn't becoming anything like what she wanted him to be. Which is something practical.
You May Also Know The Actor From Being: Madeline in the upcoming "Sharper," Gracie Atherton-Yoo in the upcoming "May December," and Poppy in "Kingsman: The Golden Circle."
Ziggy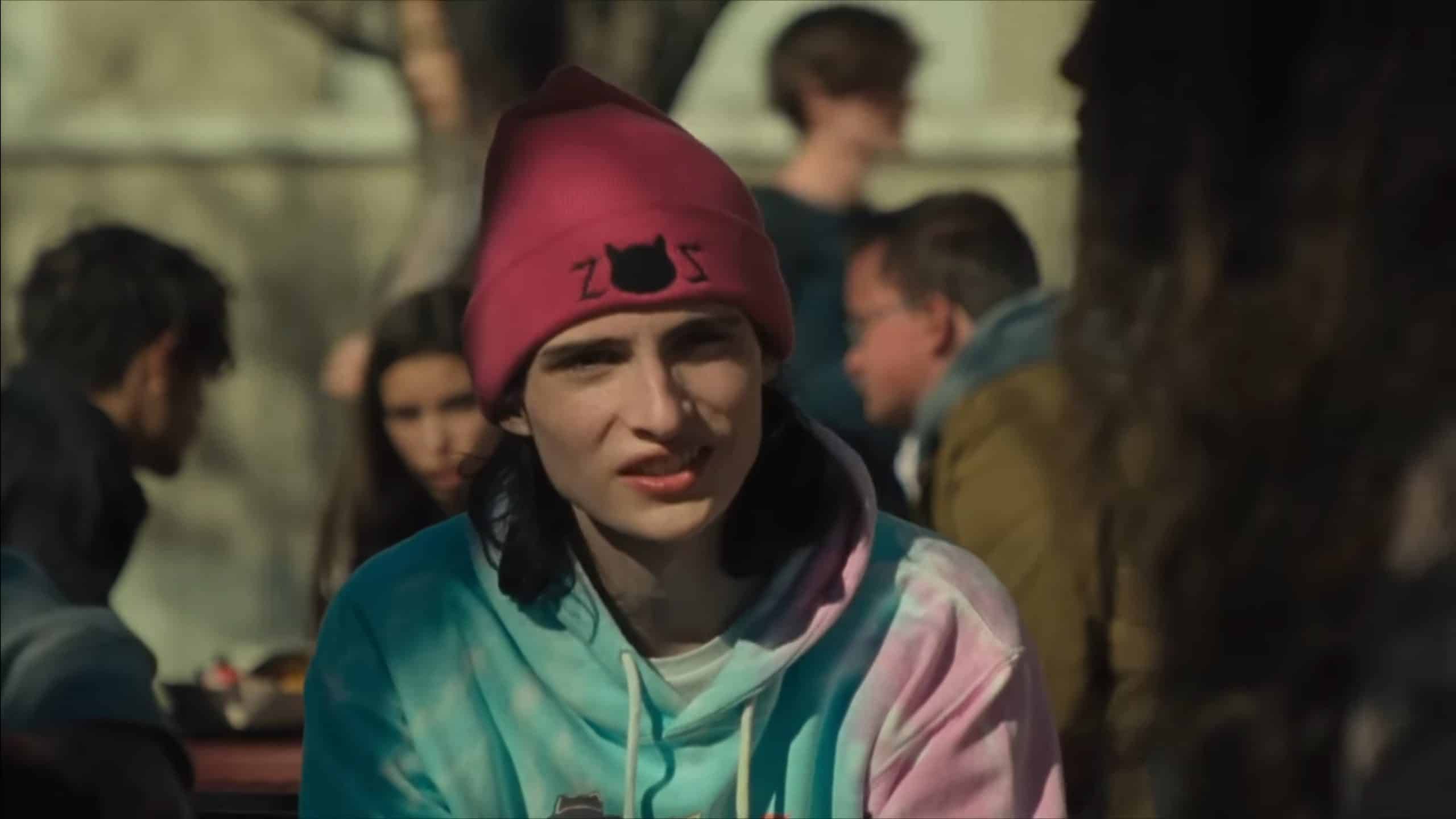 Ziggy is an indie musician who is slowly but surely attracting a notable following. However, while he has tens of thousands of fans online, he isn't popular in real life and can't leverage online numbers to win over the girl he likes or the crowd she is part of.
You May Also Know The Actor From Being: Mike Wheeler in "Stranger Things," an unknown role in the upcoming "Hell of a Summer," and Richie Tozier in the "IT" franchise.
Kyle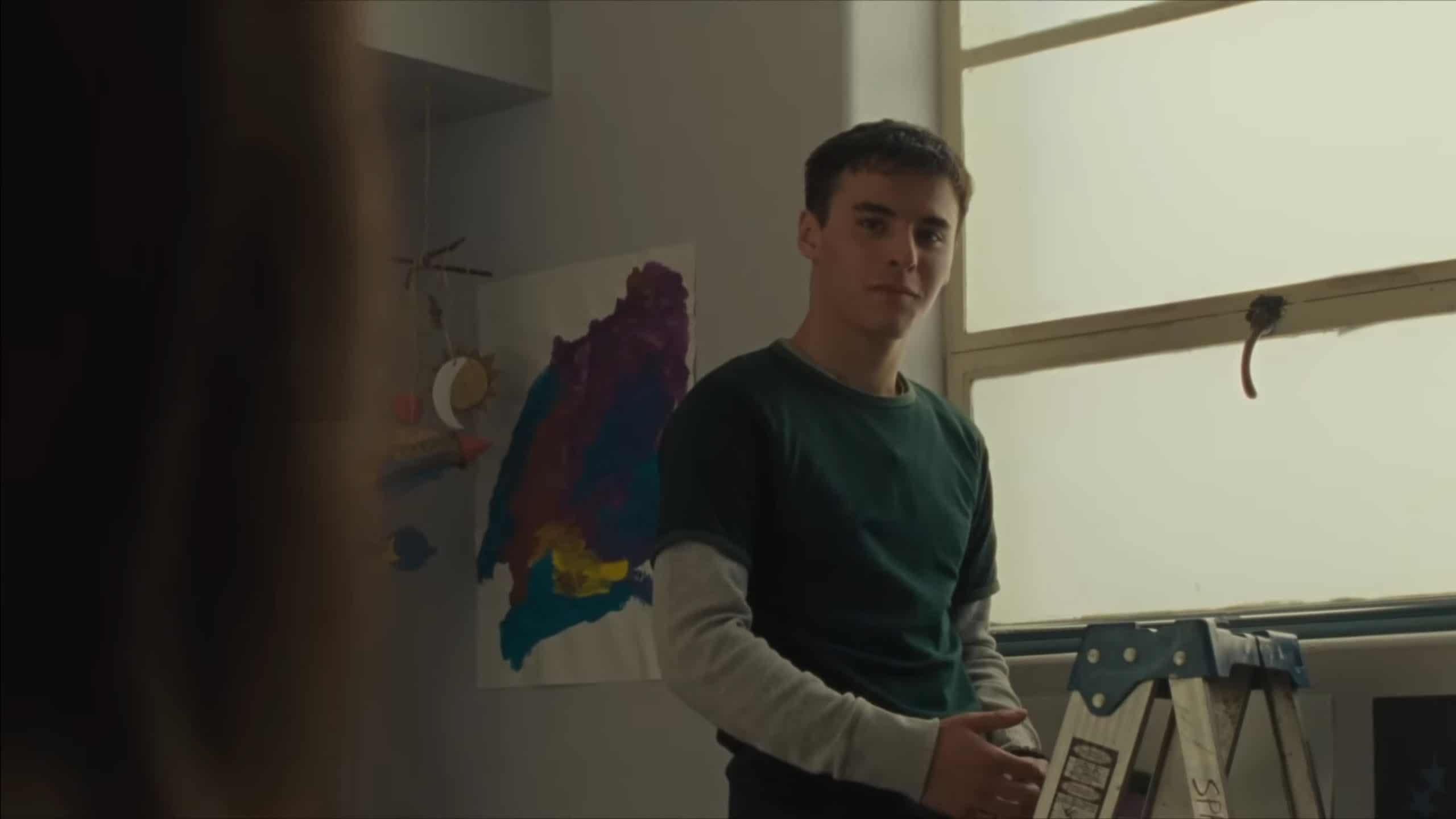 Kyle is a young man whose mother is in an abusive relationship and has been for over a decade. He meets Evelyn at Spruce Haven, and she is quite taken by how much grace and love he gives his mother that she wants to vicariously, if not directly, experience a young man caring like that for her.
You May Also Know The Actor From Being: A unknown role in the upcoming "Hell of a Summer," Zahk in "Ghostbusters: Afterlife," and Billy Clanton in "Wynonna Earp."
Lila
Lila is a girl at Kyle and Ziggy's school who is very interested in world and national politics and is Ziggy's crush.
You May Also Know The Actor From Being: An unknown role in the upcoming "Who Am I?" Conchita in the upcoming "The Buccaneers," and Jessica Davis in "13 Reasons Why."
Roger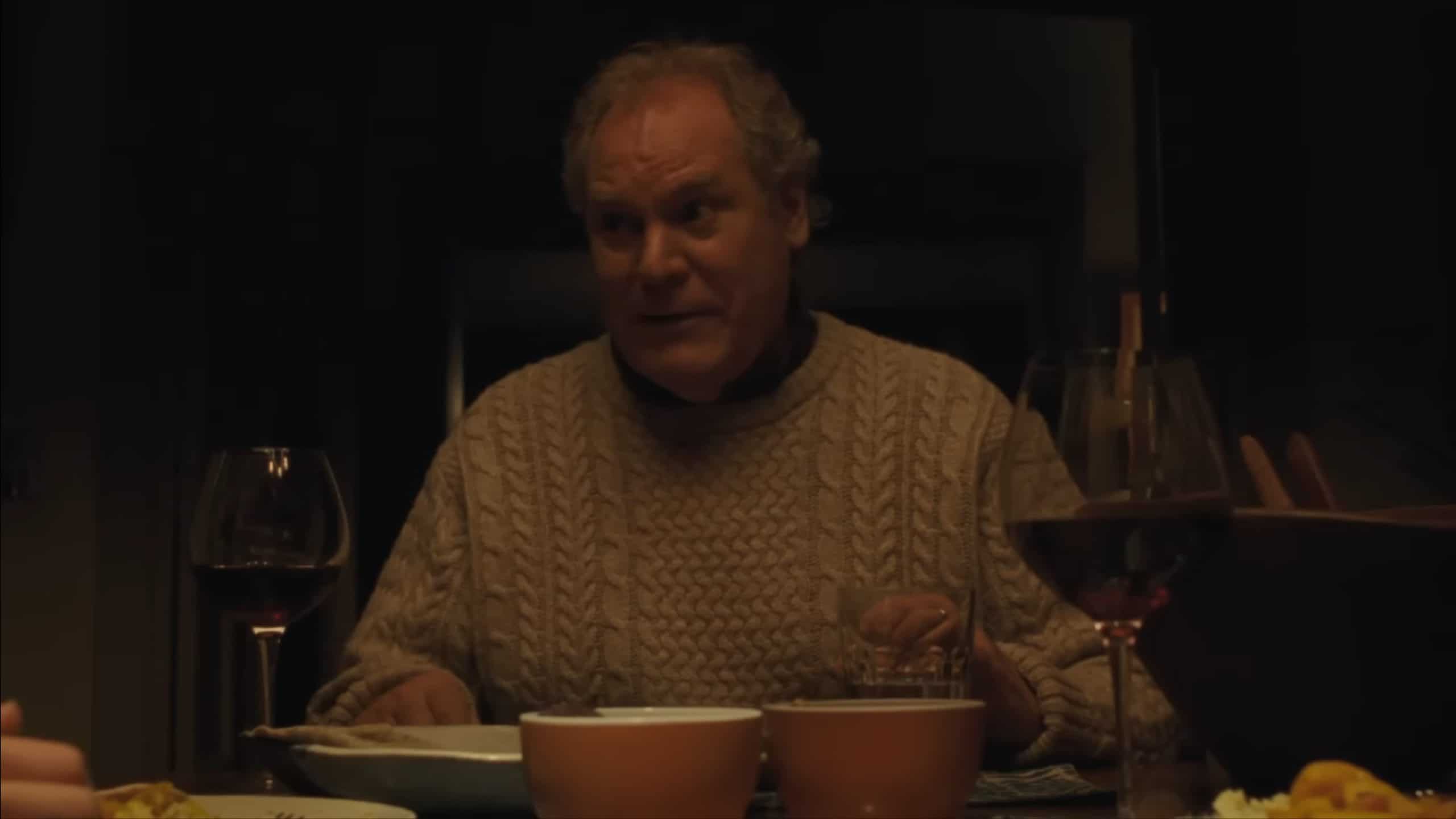 Roger is Evelyn's husband, Ziggy's dad, who often can be found reading and is a noted academic.
You May Also Know The Actor From Being: Bill Weller in "Blindspot," Jack Bryant in "Manhunt," and Boss (voice) in "The Assistant."
Jackie
Jackie is Ziggy's best friend and one of his biggest supporters.
You May Also Know The Actor From Being: Jew-Fro Simon in "Daybreak" and Greg in "T@gged."
Review
Our Rating: Mixed (Divisive)
Highlights
Evelyn's Emotional Affair
Note, Evelyn does not cheat on her husband in the film. She seems like the type to, since she lacks stimulation and connection, but what she ends up doing is bonding with Kyle, a kid whose mom is at the woman's shelter because of his dad. Watching their relationship feels very weird. It is by no means weird in a sexual way, but you can tell what Evelyn isn't getting from home, she is seeking out of Kyle, specifically in terms of having a mother/ son relationship.
Why? Because Kyle fits her ideal. She wants Ziggy to be this sensitive boy, doting on his mom, and being in her corner, rather than cursing at her and barely wanting to spend any time together. And as you see Evelyn overstep, which isn't a norm for her, since her staff seem to have a strictly professional relationship with her, it makes you feel bad for her and even want Kyle to be receptive. Since there is clearly some progressive, upper middle-class guilt involved, alongside longing for a connection.
Ziggy Ultimately Seeking What He Feels He Can't Or Doesn't Want From His Parents
Switching to Ziggy, it is interesting to see him and Evelyn seek out in someone else what they refuse to offer or be for each other. Evelyn sought out Kyle to be the son she wanted, and Ziggy falls for someone who mirrors parts of his mom. Lila is very politically aware, to the point you'd almost think it was her personality more than something she was passionate about.
Yet, despite Ziggy's interest, he finds it hard to connect with her. Mind you, the boy has limited social skills when interacting with people, so that doesn't help. Alongside that, as Evelyn notes, he isn't the type willing to do the work. But that's the thing you can see with Ziggy. He may just be privileged enough that he hasn't had to work so far, which makes having to work now an immense challenge.
I mean, take note, he plays decent songs, nothing world-changing, and can get 30,000 views in a month, and has over 20,000 subscribers on YouTube. Alongside that, he is making enough money to buy his own equipment. Not only that, when he tries to integrate into Lila's world, he doesn't take much, if any note of the criticisms he received from performing for an audience that doesn't like his folk alternative rock music, with slight pop vibes.
It's like, he was brought up in an educated and politically aware environment, rejected that to make friends, like Jackie, and then wants back in to impress a girl like Lila. The conflict here is a beautiful telling of not only self-discovery but the loop many of us end up in where there comes a point of us rejecting our parents, yet then ending up like them or trying to get what they have. Usually, since we see that as the next chapter.
Low Points
Roger and Jackie
While you can understand Lila and Kyle's part, even if their development as individuals was minor, Roger and Jackie are a whole different story. Jackie seemingly exists just to prove Ziggy has one friend and one supporter who doesn't exist miles away from their mid-west existence. Then with Roger? Outside of proving Evelyn had sex at least once, he doesn't get much more beyond that.
Yes, he is an academic and even wins an award in the film, but neither have much, if any, relationship with him. Evelyn barely, if ever, touches the man, and when it comes to that award, she bypasses caring about that to be with Kyle, and Ziggy decides to stalk Lila instead. It leaves you to wonder if these two, Jackie and Roger, had their storylines cut, hence why they are such paltry characters, or if they were always designed this way.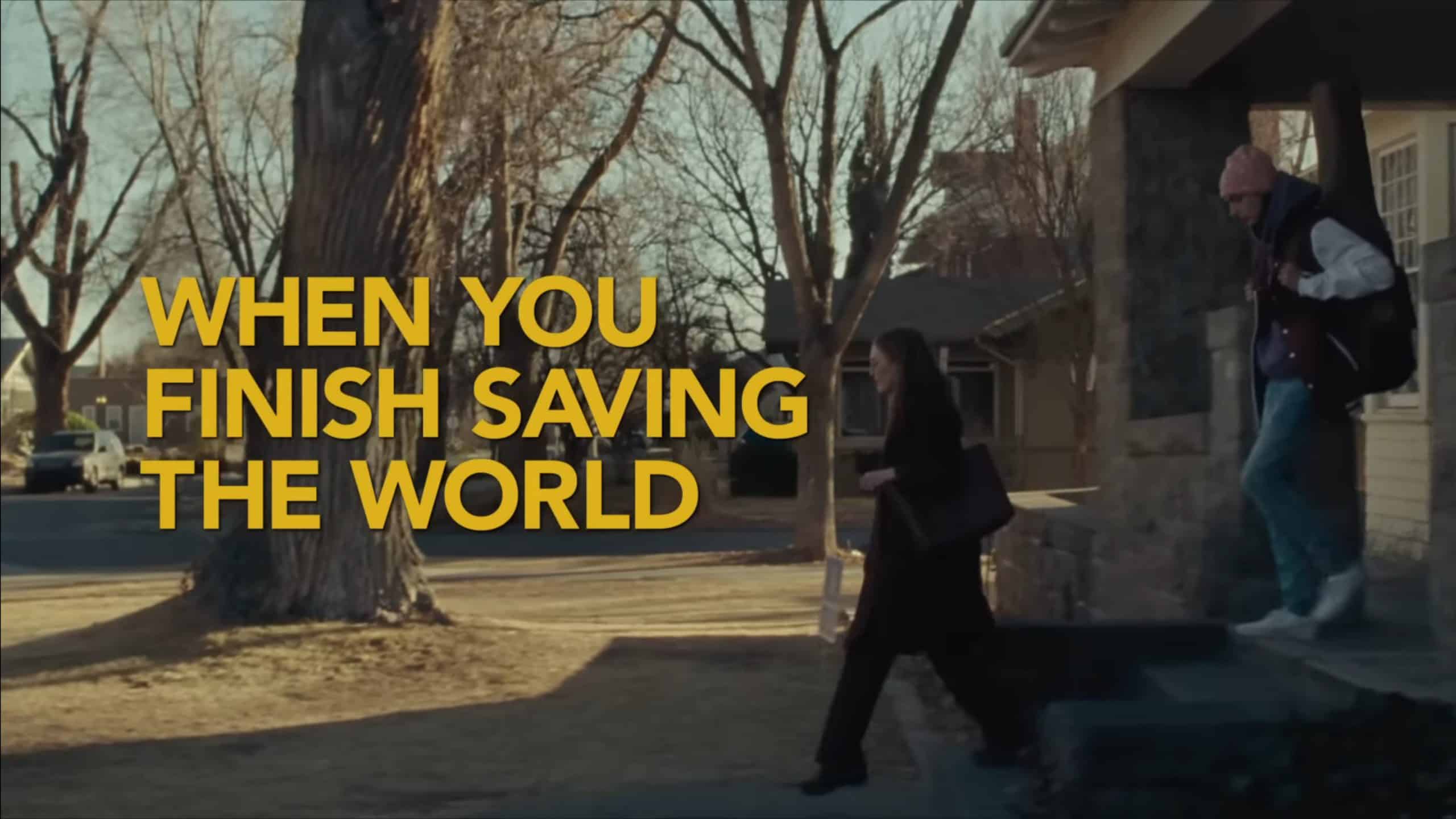 When You Finish Saving the World (2023) – Review/ Summary (with Spoilers)
Overall
While the mother/son relationship is layered and interesting, "When You Finish Saving The World" ultimately is rather forgettable due to Ziggy and Evelyn's obsessions not being that interesting and their supporting characters, in Jackie and Roger, being rather unremarkable as well.
Highlights
Evelyn's Emotional Affair
Ziggy Ultimately Seeking What He Feels He Can't Or Doesn't Want From His Parents
Disputable
Roger and Jackie