Kingsman: The Golden Circle – Overview/ Review (with Spoilers)
Kingsman: The Golden Circle, matches, if not surpasses, its predecessor when it comes to action, maintains when it comes to touching moments, but utterly fails when it comes to its multiple villains. Summary Quite a bit of time has passed since Eggsy (Taron Egerton) first became a Kingsman. He is now an established and trusted…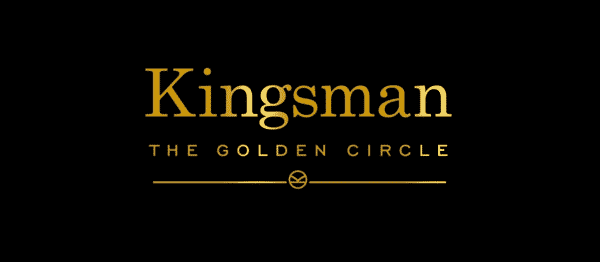 Kingsman: The Golden Circle, matches, if not surpasses, its predecessor when it comes to action, maintains when it comes to touching moments, but utterly fails when it comes to its multiple villains.
Summary
Quite a bit of time has passed since Eggsy (Taron Egerton) first became a Kingsman. He is now an established and trusted agent but not everyone loves him. Charlie (Edward Holcroft), for example, still hates his guts. So upon being assigned to fight him in order to hack into the Kingsman's systems, he relishes the opportunity. One which makes it so the Kingsman get decimated. Leaving but Eggsy, Melin (Mark Strong), and Harry (Colin Firth). All of who must rely on the Kingsman's American cousins The Statesman for financial backing to figure out who tried to wipe them out.
The answer? The Poppy (Julianne Moore) ran Golden Circle. A drug cartel which is so successful that Poppy has to hide out in Cambodia out of fear of arrest. However, with her drugs so widely circulated, she decides to poison them so that she can force the American president to end the war on drugs and so that she can go legit. For that's all she really wants. Legitimacy and the ability to return to the state and enjoy the glory that is her drug business – just like the alcohol and tobacco CEOs.
Highlights
Male Bonding Time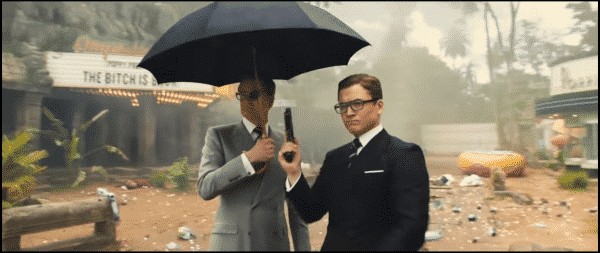 Action movies usually have the occasional "I love you man!" moment. The Fast and the Furious franchise does, and probably others too but I can't think of any other franchise worth mentioning. With Kingsman: The Golden Circle though, it isn't just one moment. That idea that Harry is Eggsy's surrogate father still lives strongly and the relationship between Harry and Merlin also is quite sweet. Especially as they mourn him and later when they discover The Statesmen have been holding onto him since Valentine shot him in the eye.
Non-Stop Action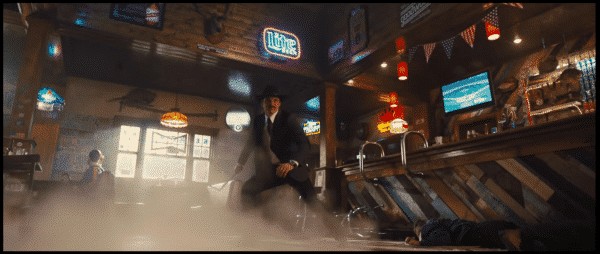 When I saw that this was nearly 2 and a half hours, I was contemplating skipping this. It has been three years since the last movie, Moore didn't seem that interesting in the trailer, and there have been plenty of good action movies this year. I figured I have long gotten my fix.
Well, I was wrong. For while Kingsman: The Golden Circle doesn't lead to the flinch-worthy action of Atomic Blonde, the spectacle of the fight scenes will have your pupils constrict a little bit. Especially as Whiskey (Pedro Pascal) shows us how the Statesmen know how to use a whip or lasso. Though, between Eggsy, Melin, Harry, and even Elton John, you get quite some amusing action scenes. Of which include throwing someone into a meat grinder.
Criticism
The Villains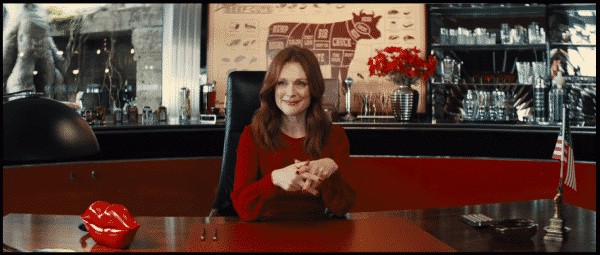 Compared to Samuel L. Jackson in the first film, everything about Moore's performance as Poppy sucks. Her motive sucks, her characteristics, her henchman in Charlie, and it is really the type of performance which leads you to wonder how much does the Academy hate to see their prestige associated with winners who give terrible performances? For I truly believe Moore probably came into this trying to keep the spirit of Valentine alive, modify it to fit her take on Poppy, and that is what we got. Something which was utter crap.
On The Fence
Princess Tilde and Eggsy's Relationship
While I appreciate seeing Eggsy maturing, settling down and what not, pretty much doing what most spies don't, I must admit I had no fondness for Princess Tilde (Hanna Alström). Much less her relationships with Eggsy. Which, I will admit, might be because I ship a Roxy (Sophie Cookson) and Eggsy pairing. But, just in general, Tilde just comes off like one of those types of characters you wanna see die just to raise the stakes and drive our hero mad.
The Statesmen
Combined with Poppy, The Stateman really push the idea that perhaps this sequel wasn't necessarily needed. For, outside of Pascal, we get the most uninspiring performances imaginable. Tequila (Channing Tatum), and most of the crew, sans Ginger (Halle Berry), do a piss poor job playing up southern stereotypes and making the writing less cringey. I mean, people in my audience got a kick or two out of their jokes but I was just left wondering if this was the best they could do.
Then again, considering this originally was supposed to be a summer release, but got shuffled to the beginning of fall, perhaps those involved knew this was not the blockbuster summers deserve.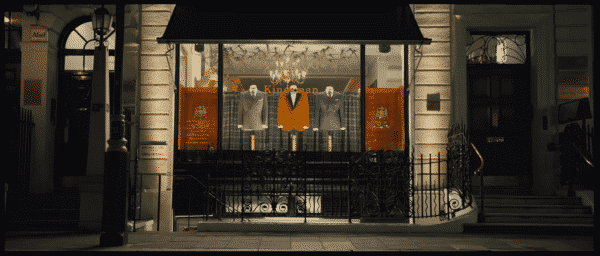 While Kingsman: The Golden Circle has admirable male relationships, excellent action, and the occasional funny moment, it ultimately feels like a money grab. One which fails to bring on a compelling villain to match Samuel L. Jackson's Valentine which leaves the movie eclipsed by Moore's mediocrity. Hence the mixed label. For while it is nice to see the boys back together, there comes the question of if they needed to and why must there be a desire for another sequel?
---
Follow, Like, and Subscribe
Community Rating: 0.00% (0) - No Community Ratings Submitted (Add Yours Below)