True To The Game (2017) – Review/Summary (with Spoilers)
---
Community Rating: 0.00% (0) - No Community Ratings Submitted (Add Yours Below)
---
This post may contain affiliate links and spoilers. Please read our disclosure policy.
---
True To The Game feels like your standard fare gangster movie, with the only exception being who lives and dies.
---
Director(s)
Preston Whitmore
Screenplay By
Nia Hill
Date Released (Digital)
9/8/2017
Genre(s)
Action, Crime, Drama, Romance
Duration
1 Hour, 48 Minutes
Rating
R
Noted Cast
Quadir
Columbus Short
Gina
Erica Peeples
Jerrell
Andra Fuller
Tyrik
Nelsan Ellis
Rasun
Jamaar Simon
Black
Malcolm David Kelley
Carlos
Paul Saucido
Winston
Lorenzo Eduardo
Rich
Stanley R Atwater
Aubrey
Annika Noelle
Sahirah
Nafessa Williams
Viola
Lisa Renee Pitts
Gah Git
Starletta DuPois
This content contains pertinent spoilers.
Plot Summary
At this point, Quadir runs a tight ship, and with that comes the ability to relax and play a bit. Specifically, focus on the idea of dating, settling down, and perhaps leaving the game. He desires to do that with Gina, a college girl with aspirations to become a writer. However, with so many years in the drug game and this up and coming soldier named Jerrell wrecking the peace, Quadir's retirement is put on hold.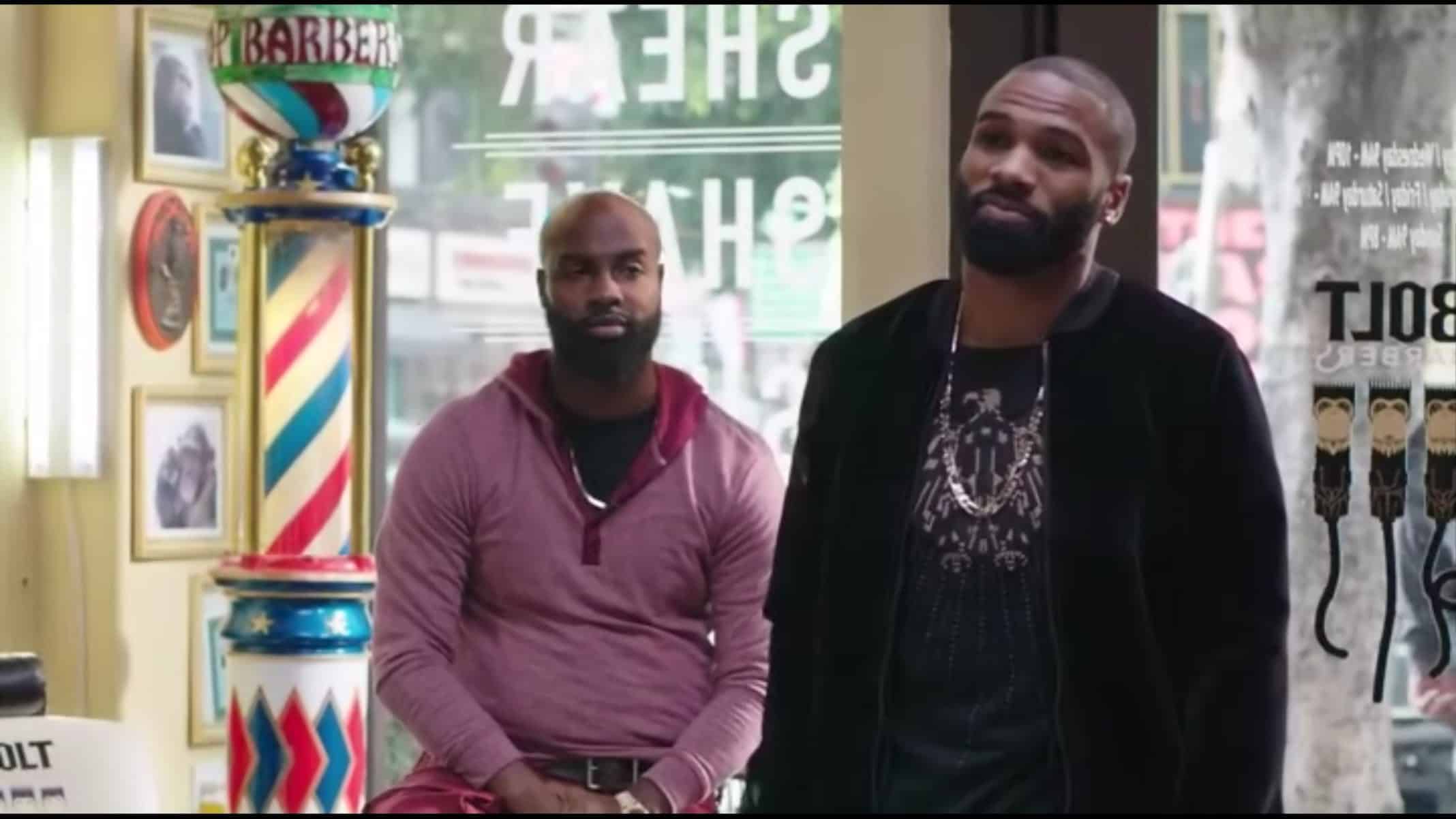 Things To Note | Question(s) Left Unanswered
Reason(s) for Film Rating: A lot of people getting shot up and the language. Not so much sexual content. You see many women in their bra and panties, but nothing makes you rewind any specific scene.
Jump Scares/ Laughs/ Tear-Jerking Moments: 0
Collected Quote(s) & .Gifs
Guys will give you money, but they won't give you their time.
— Gina
Review
Highlights
It Has A Decent Romance Between Quadir and Gina [81]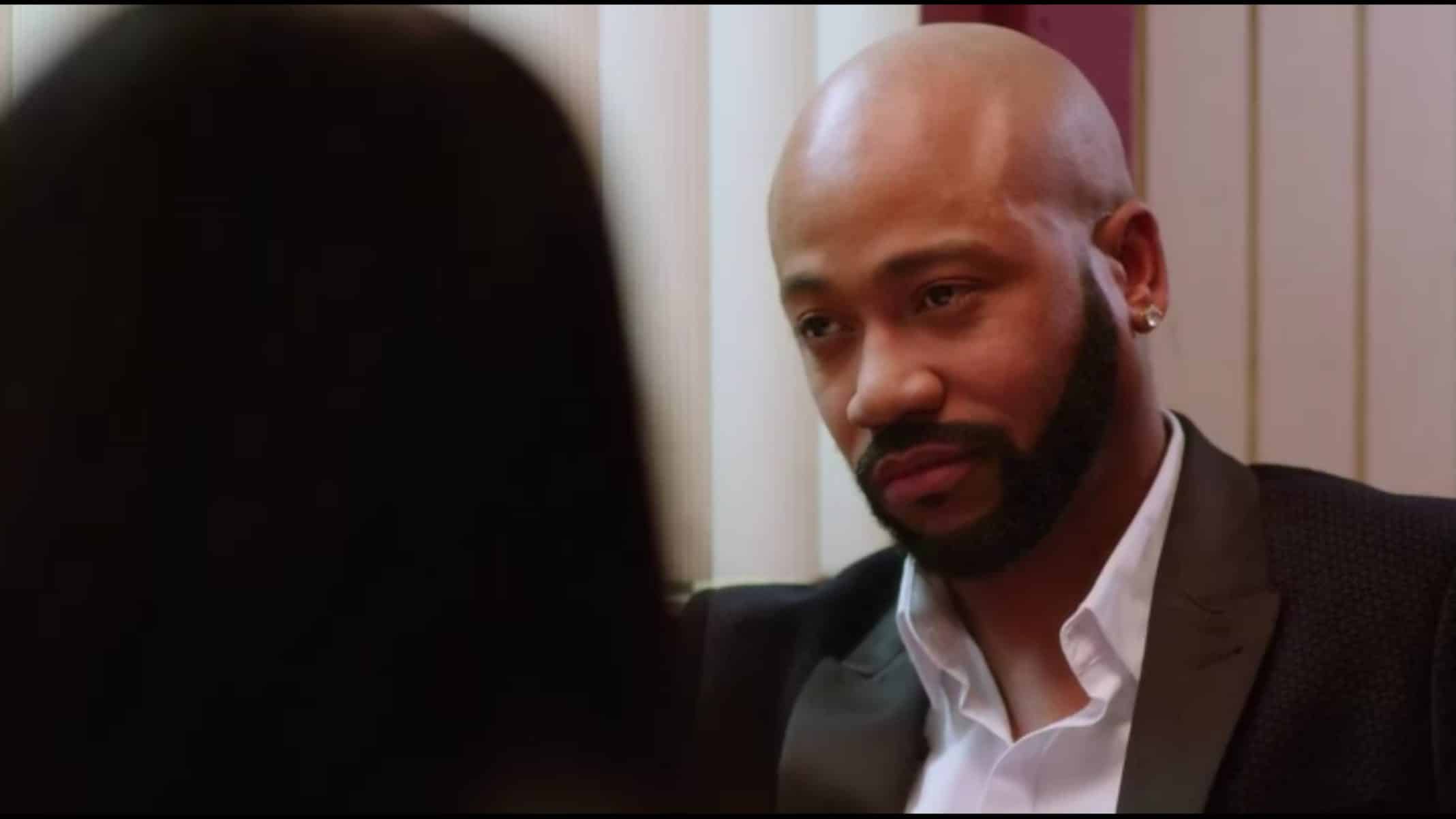 Are you going to swoon over Quadir and Gina? No. However, watching him court her is perhaps the most interesting thing about the entire movie. Be it him meeting her grandmother, hearing her poetry about their relationship, or just getting a general vibe that, once she let her walls down, they could be cute and happy.
On The Fence
Connecting To Most Characters [73]
With that said, almost everyone else you may struggle to connect to. Most of Quadir's crew, outside of the late Nelsan Ellis, can be interchangeable since they don't leave much if any, impact. Then with Jerrell's crew, outside of wondering what this white girl, Aubrey, is doing with him, beyond bankrolling his business, no one will be someone you want to learn more about.
However, we will say when it comes to Gina's people, things are different. Between her reformed gangster grandma, Gah Git, to the relationship she had with Sahirah, you see what, if this movie had a smaller cast, could have been very cute. Specifically in terms of a gangster, whose career is winding down, seeking normalcy with a young woman who is aware of the game and wants no parts of it.
Alas, at times, True To The Game is just bloated and thinks killing off characters can compensate for everything.
Overall
Rating
Mixed (Divisive)
Score
77
Summary
True To The Game is a bit of a mediocre gangster movie, but the romance subplot helps you watch it to the end.
Ending Explained
So, after meeting Gina, Quadir decides it is time to slow down and hand the reins over to his associates Tyrik, Rasun, and this kid named Black. But, before doing so, he creates a new pipeline to Philly, where the movie is based, with a man out west named Carlos. However, one of the things Carlos requires is peace for their relationship to work.
Enter Jerrell, who isn't happy that another local gangster, Winston, got to work with Quadir while he, his man Rich, and Aubrey got passed over. So, most of the movie focuses on Jerrell trying to prove himself by disrupting Quadir's business. This begins with killing Winston and Gina's best friend Sahirah in the process, and since Rasun had an interest in her, it became personal for him and partly for Quadir, since Gina is starting to fall for him.
But, peace never comes between the two sides. They go to war, and due to this, Quadir loses Black, and Jerrell loses Aubrey and Rich. However, during the battles, Gina is kidnapped, and with that, Quadir is ready to exit since things have gotten way too personal and high stakes. So, after giving Jerrell two million for Gina, he wants to be done-done.
Hence why Aubrey is killed and why Jerrell decides to end things by killing Quadir and Tyrik's wife. Leaving us watching Quadir's mother, Viola, swoop in and kick Gina out of what she learns is a house in Viola's name – as well as all of his accounts. Leaving her not destitute since she always has a home with Gah Git.
Luckily, while Gina is cut off from Quadir, and his money, as well as not invited to his funeral, a writing contest she submitted for she does get second place in. This allows her an unpaid internship in New York, and with discovering some money, more so a lot of cash Quadir was saving for a rainy day, she takes it and seemingly is ready to start a new life.
Does True To The Game Have Sequel Potential?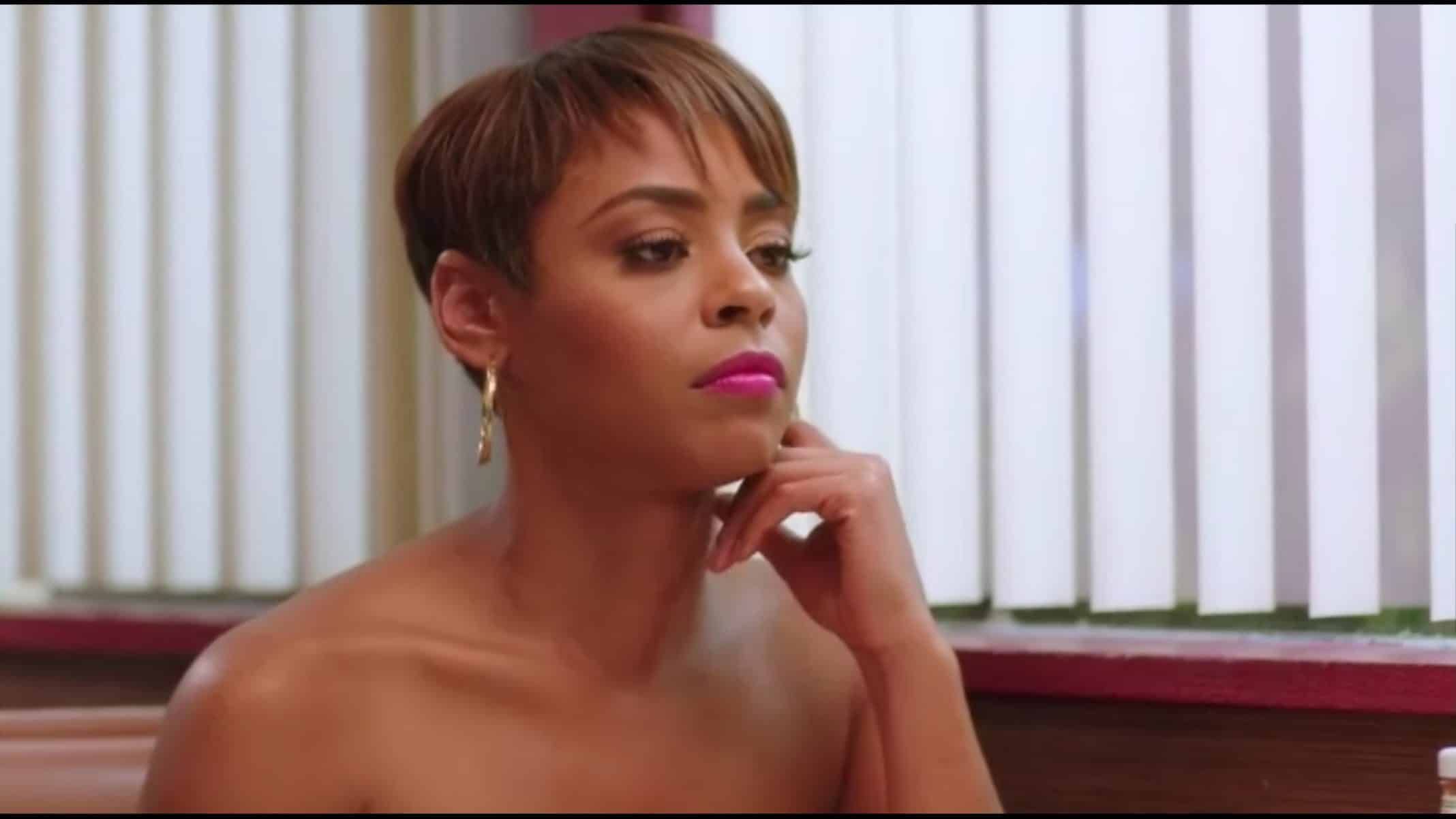 There is a sequel, which apparently will focus on Gina, a year after Quadir's death. It has Jerrell in it, and the summary is, "After her friend's death, an NYC journalist becomes the target of a criminal looking to collect on a debt." So let's assume Gina is the journalist but as for the friend? That's harder to say. What is clear by watching the trailer, however, is that money Quadir left? Jerrell wants that.
Related Topics:
Action
,
Andra Fuller
,
Annika Noelle
,
Columbus Short
,
Crime
,
Drama
,
Erica Peeples
,
Jamaar Simon
,
Lisa Renee Pitts
,
Lorenzo Eduardo
,
Malcolm David Kelley
,
Nafessa Williams
,
Nelsan Ellis
,
Nia Hill
,
Paul Saucido
,
Preston Whitmore
,
Rated R
,
Romance
,
Stanley R Atwater
,
Starletta DuPois