The Willoughbys (2020 – Netflix) – Review/ Summary (with Spoilers)
"The Willoughbys," in it exploring 4 kids with parents worse than Matilda's, eventually warms your heart and may make you shed a Denzel in "Glory" tear.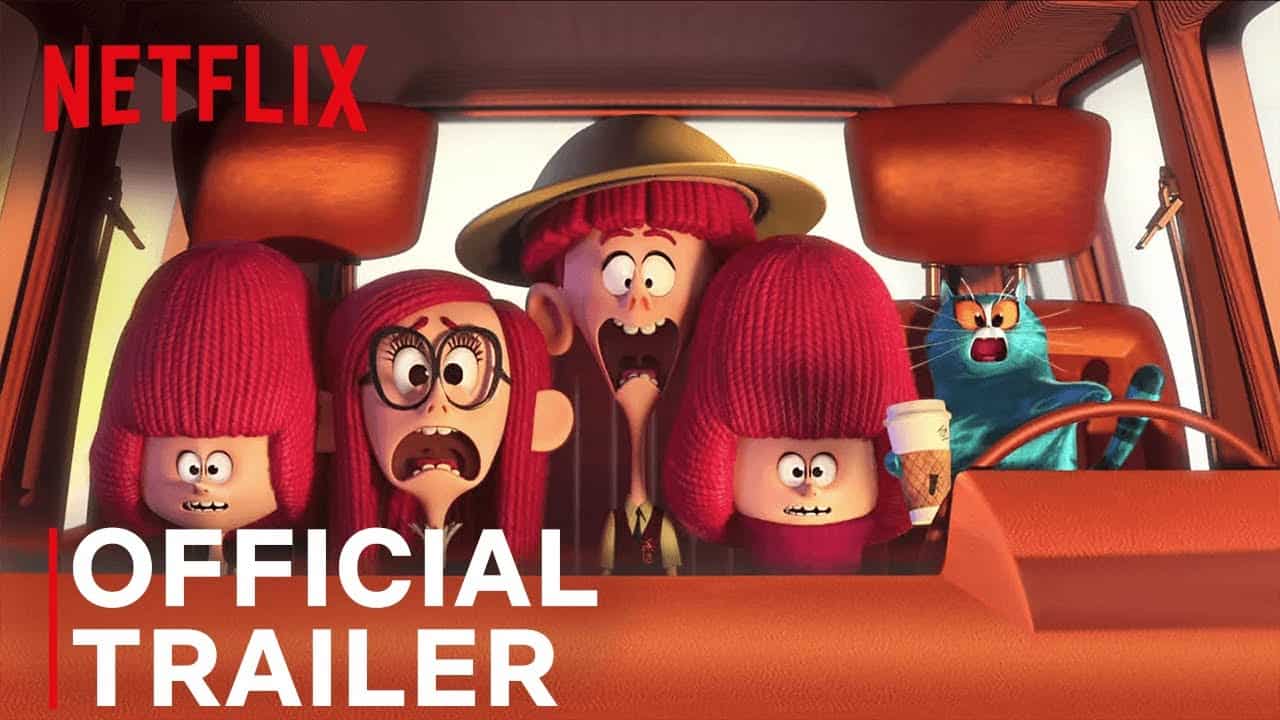 "The Willoughbys," in it exploring 4 kids with parents worse than Matilda's, eventually warms your heart and may make you shed a Denzel in "Glory" tear.
---
Director(s)
Kris Pearn, Rob Lodermeier
Screenplay By
Kris Pearn, Mark Stanleigh
Date Released (Netflix)
4/22/2020
Genre(s)
Adventure, Comedy, Animation, Family, Musical
Duration
1 Hour, 32 Minutes
Rating
PG
Noted Cast
Tim
Will Forte
Jane
Alessia Cara
Barnaby A
Sean Cullen
Barnaby B
Sean Cullen
Linda
Maya Rudolph
Father
Martin Short
Mother
Jane Krakowski
This content contains pertinent spoilers.
Plot Summary
The young Willoughby children, Tim, Jane, and the twins, Barnaby A, and B do not enjoy the same splendor as their ancestors. For while they do live in a house, one the family has had for generations, what they don't have is the love and honor the Willoughby family formerly championed. Instead, they have their father, and his wife, who live off the family's money and treat the children as excrement that grew out arms, legs, and make claims that they are their children.
Which, after more than a decade of dealing with, it leads the oldest, Tim, to work with his siblings to get rid of the parents under the impression life would be better as orphans. However, as they eventually find themselves subject to government agents tasked with finding them homes, they come to question whether they were better off when neglected.
Highlights
The Creep Factor Of The Twins Becomes Lovable – 84
Barnaby A and B are the kind of weird which could be off-putting. I'd even say they are Tim Burton weird, but without a "Hot Topic" kind of appeal to them. But, I must admit, they grow on you. Their mannerisms and how they speak, what starts off as weird, just becomes an intriguing part of their shared personalities. Making them, ultimately, unique.
It May Make You Tear Up A Bit – 85
Two characters give "The Willoughbys" an emotional oomph. The first being Jane, mostly towards the end, and then Linda. Now, while there will be times when Linda will get on your last damn nerve, her backstory and how that relates to the Willoughbys will get you in your feelings. Especially as Jane forces Tim to realize the greatness he sought to return the family name to exists within his siblings.
On The Fence
The Parents – 76
While Linda's background is dived into, the mother and father of the kids are not. All we can gather if the father is a Willoughby and mother married into the family. From there, the only thing we can gather is the two are selfish, and the mustache father should have is knitted into all kinds of things by mother. Now, as for how the father was raised, how he met his wife, or what the other members of the family think, assuming they are out there, we don't learn a thing. Leaving them shallow characters in the most frustrating way.
Overall
Would Watch Again? – One and Done
"The Willoughbys" is cute, but like many animated films that deal with children being neglected or ignored as a central part of the story, it avoids the why. It doesn't explore the complicated feelings which can come from being a parent and rather would just make the parents look like idiots. Thus giving you what many have done before and likely what many will do after.
Making the only silver lining being the development of Linda, who sadly can come off as one of the most annoying aspects of the film, depending on how you perceive the character. Yet, despite some grievances, there is more than enough here to justify checking this out, and it is family-friendly enough for those who don't like explaining certain things to their children.
Check Out These Other Links
Mobile Version

A speedier version than what the desktop version offers, which strictly shows the latest post in the categories below.

Desktop Version

The desktop version is more fleshed out and features filters made to breakdown the category to help you find more posts.

Indie Movies
All Movies Reviewed
Shorts
Movies Available On Netflix
The Creep Factor Of The Twins Becomes Lovable - 84%
It May Make You Tear Up A Bit - 85%
The Parents - 76%