Queen Bees (2021) – Review/Summary (with Spoilers)
---
Community Rating: 0.00% (0) - No Community Ratings Submitted (Add Yours Below)
---
This post may contain affiliate links and spoilers. Please read our disclosure policy.
---
Queen Bees is a reminder that no matter how old you get, you can still find love, new friends, and can't escape cliques.
---
Director(s)
              Michael Lembeck
Screenplay By
              Donald Martin
Date Released
6/10/2021
Where Can You Watch?
In Theaters
Genre(s)
Comedy, Drama, Romance
Duration
1 Hour, 40 Minutes
Rating
PG-13
Noted Cast
Helen
Ellen Burstyn
Laura
Elizabeth Mitchell
Ken
French Stewart
Sally
Loretta Devine
Dan
James Caan
Janet
Jane Curtin
Peter
Matthew Barnes
Margot
Ann-Margret
Arthur
Christopher Lloyd
This content contains pertinent spoilers. Also, images and text may contain affiliate links, which, if a purchase is made, we'll earn money or products from the company.
Film Summary
Widowed but still enjoying her independence, Helen has been ducking and dodging her daughter, Laura's, attempts at putting her in a retirement community. However, after accidentally setting her house on fire and Laura making it clear Helen can't stay with her during the repairs, Helen ends up in Pine Grove Senior Community. Originally, she stays distant under the guise she'd only be there for a month. However, Laura talks to the manager, Ken, and pushes him to make her mother comfortable if he wants help with expanding the facility.
Though, thanks to Sally, one of the four originally Queen Bees in the film, alongside a man named Dan, Laura need not worry about Helen settling in. More so, she may want to worry about the drama caused by headstrong Janet facing off with her mother.
Things To Note | Question(s) Left Unanswered
Reason(s) for Film Rating: Cursing, drinking, smoking marijuana.
Collected Quote(s) & .Gifs
Sweat is fat crying for attention.
— Janet
Review/ Commentary
Highlights
Helen's Relationship With Her Grandson
We love Peter because, alongside being an advocate for his grandmother, he is so adorably protective of her. She is his favorite dance partner, they have routine tea on Thursdays, and when he hears about Dan, he decides to have a chat with a man old enough to be his grandfather. It truly is cute and gives you an idea of maybe what Charlie, Helen's dead husband, was like. Especially considering Laura is just like her mom.
Janet and Helen's War For Influence
Initially, Helen didn't want any part of the Queen Bees, for she is someone in or close to her 80s – that made Janet's need for high school level drama not her cup of tea. However, Helen can't stand a bully, and Janet had the wrong one. So while everyone else was either scared or avoided Janet's sharp tongue, Helen went head to head, and boy was it glorious to watch.
Mind you, there aren't serious hijinks or witty back and forth comments. More so, what is great about this war is how it reveals and pushes both characters. It reveals Janet's vulnerabilities and secrets and pushes Helen to free herself from her routine, forge new relationships, and ultimately be more open, maybe even forgiving.
Dan and Helen Were Cute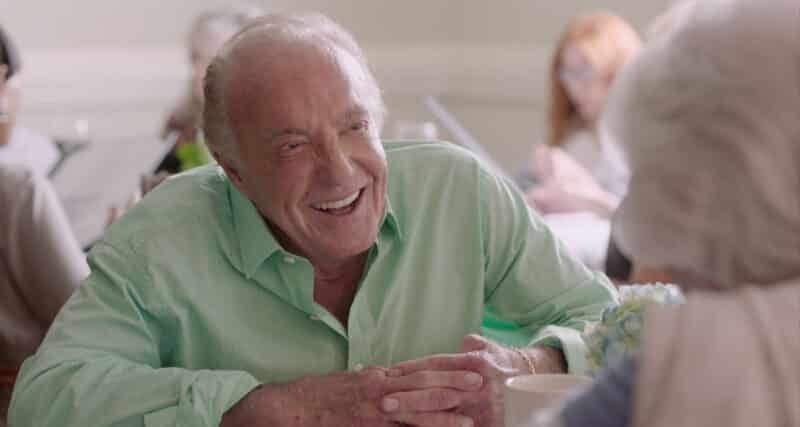 As noted in Our Souls At Night, there is something about people in their golden years falling in love. There isn't the madness of thinking you found the one and all the mistakes which come with trying to secure them. Never mind, sex isn't pushed to the forefront as much as intimacy, companionship, and shared interests. So watching Helen slowly open up to the idea of liking, potentially loving Dan, was strangely soothing.
Plus, it gave you insight into what it means to find love again after being with the presumed love of your life and how you mentally and emotionally navigate that.
Nearly Everyone Was Given A Quality Backstory
Queen Bees impressively presents the majority of its characters with a compelling backstory. For the Queen Bees themselves, there is Helen's storied history in activism, teaching, and her life with ex-husband Charlie. Sally dealing with cancer and falling for a man who later would come out as gay. Janet, the piece of work she is, slowly is compellingly revealed unto us. Even Margot, who arguably is the least developed amongst the Queen Bees, we learn about ex-husbands and get a sense that, be it love, money, being a helpless romantic, or a combination of the three, she loves them and leaves them.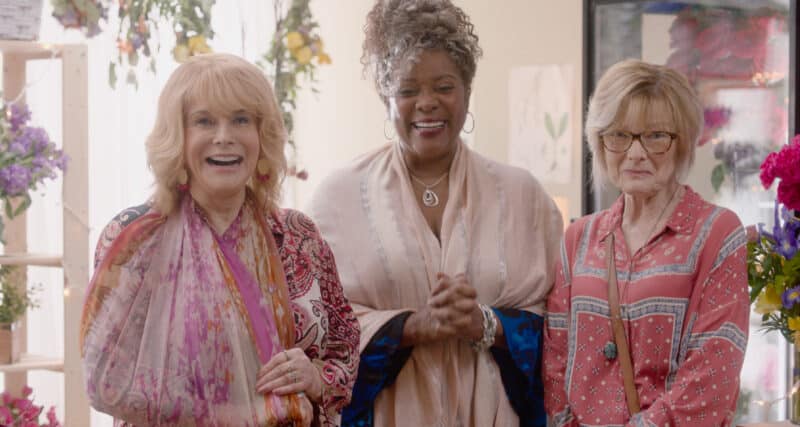 And even beyond the leads, the Pine Grove masseuse details most of his life from immigrating from the Philippines and talking about how his wife.  And overall, the film really pushes the idea that everyone has a life. It's just some are more willing to share or able to remember their life than others.
Arthur's Story
Admittedly, we don't get to know Arthur as much as some may want, yet as Margot uncovers his truth, he goes from seeming like the local playboy to someone who is being exploited. Thus, the sympathy you give to Margot, under the assumption she has fallen for a womanizer, slowly gets transferred to Arthur, especially once you see his apartment and hear what he calls Margot when they make love.
On The Fence
The Twist That Nearly Derailed Helen and Dan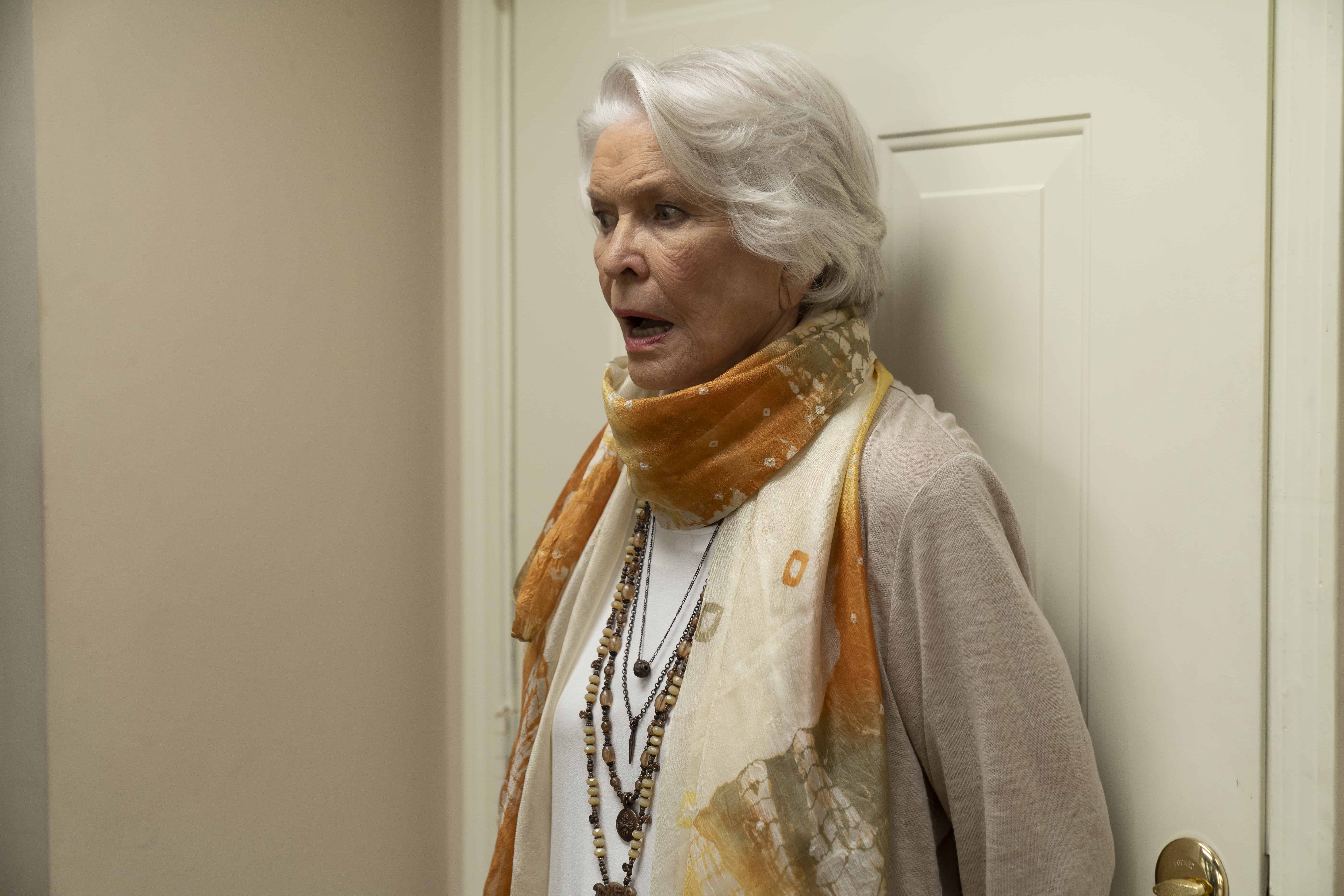 You can't have a romance film without, usually, the guy gloriously messing up what was going good and you being left questioning, how could they redeem themselves? But what Queen Bees does is the kind of weird that you don't even know how to process once Dan's secret is revealed. Yet, because of how much you'll like Helen and Dan, you never mind the obligatory wrench thrown into their relationship.
Overall
Rating: Positive (Worth Seeing)
Queen Bees almost feels like a truncated mini-series the way it honors the majority of its characters by fleshing them out to the point you fully expect them to be based on someone. And with the relationships, be it familial, romantic, or between friends, each develops in a way to make you invested in everyone, not just Helen. Add in how it shows the need to further explore the lives of people in their golden years and, ultimately, what Queen Bees shows is the plethora of untapped stories in media.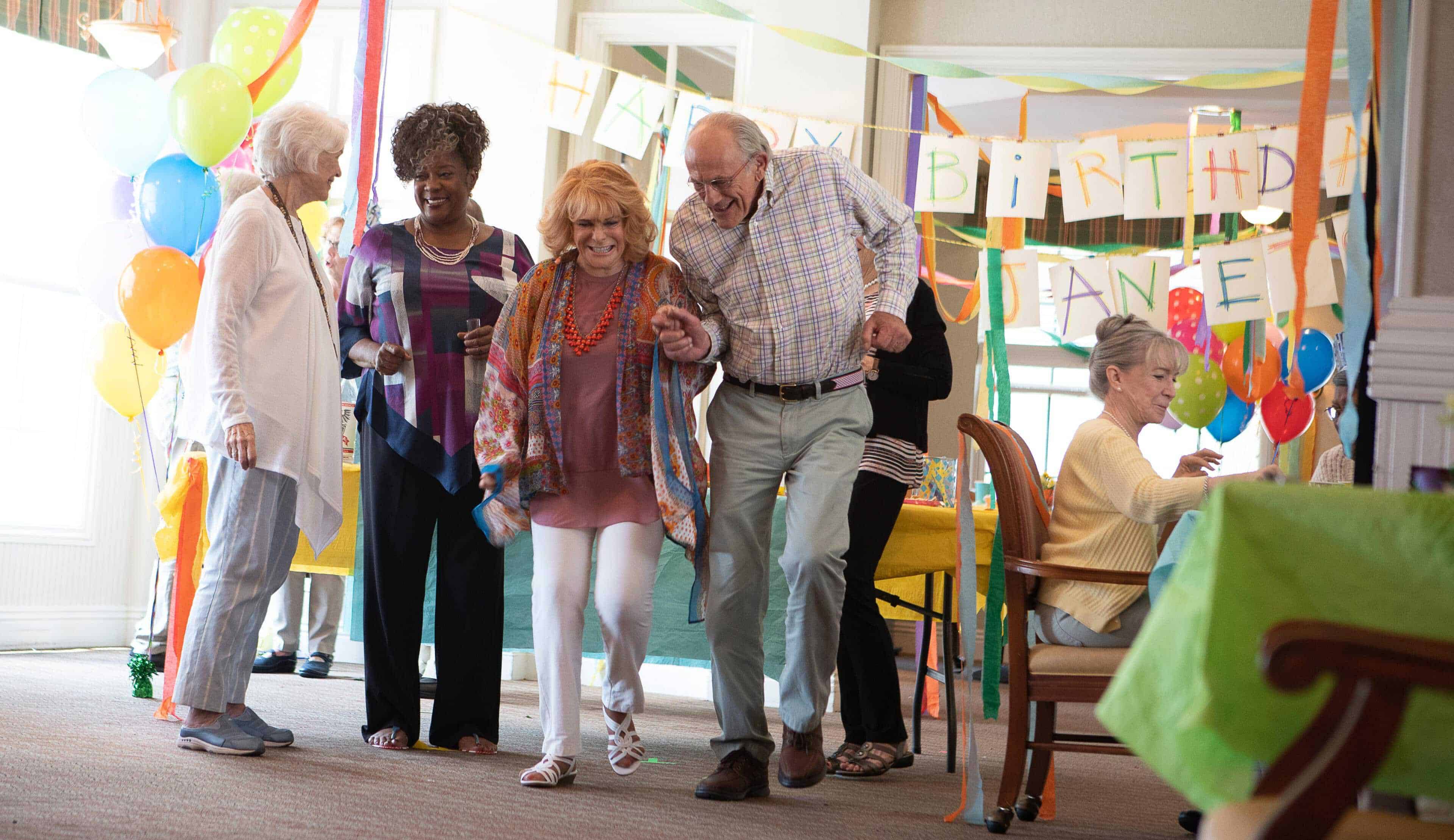 Queen Bees (2021) – Review/Summary (with Spoilers)
Who Is This For?
Alongside those who like to see seniors bicker and form cliques, there is also something for those who want a sense of hope that, no matter how old you are, you can find love, new friends, and even heal old wounds with family members. Also, what this film offers, especially if you're younger, is the idea that getting old, while it comes with aches, pains, and loss, isn't something you should fear or purely see as the beginning of the end.
Highlights
Helen's Relationship With Her Grandson
Janet and Helen's War For Influence
Dan and Helen Were Cute
Nearly Everyone Was Given A Quality Backstory
Arthur's Story
Low Points/ On The Fence
The Twist That Nearly Derailed Helen and Dan
Related Topics:
Ann-Margret
,
Christopher Lloyd
,
Comedy
,
Donald Martin
,
Drama
,
Elizabeth Mitchell
,
Ellen Burstyn
,
French Stewart
,
James Caan
,
Jane Curtin
,
Loretta Devine
,
Matthew Barnes
,
Michael Lembeck
,
PG-13
,
Romance