May December (2023) – Movie Review/Summary
General Information
Director(s)

Todd Haynes

Screenplay By

Samy Burch

Based On Story By

Samy Burch, Alex Mechanik

Date Released

November 17, 2023

Released Via

Date Released

December 1, 2023

Released Via

Genre(s)

Film Length

1 Hour 57 Minutes

Content Rating

Noted Characters and Cast

Elizabeth

Natalie Portman

Gracie

Julianne Moore

Joe

Charles Melton

Charles

Gabriel Chung
Film Summary
Elizabeth, a star in a TV series, is working on an indie movie focused on the relationship between Gracie and Joe Yoo. Gracie, over 24 years ago, when she was 36 and Joe was in the 7th grade, had an affair, and it became a huge scandal in Savannah, Georgia. She was married and had kids, and yet, here she is, romancing and having sex with a juvenile.
Despite the controversy and fallout, including jail time for Gracie, the two have remained together and have three kids. This, of course, is fascinating, and Gracie is gracious enough to let Elizabeth shadow her and ask questions. But, as Elizabeth starts poking and prodding at the life Gracie has made for herself, things begin to unravel, and there is a need to question, especially in Gracie's mind, is Elizabeth a friend, a foe, or simply someone trying to exploit her without a care of who gets hurt in the process?
Content Rating Explanation
Character Descriptions
Please Note: This character guide is not an exhaustive list of every cast member.
Elizabeth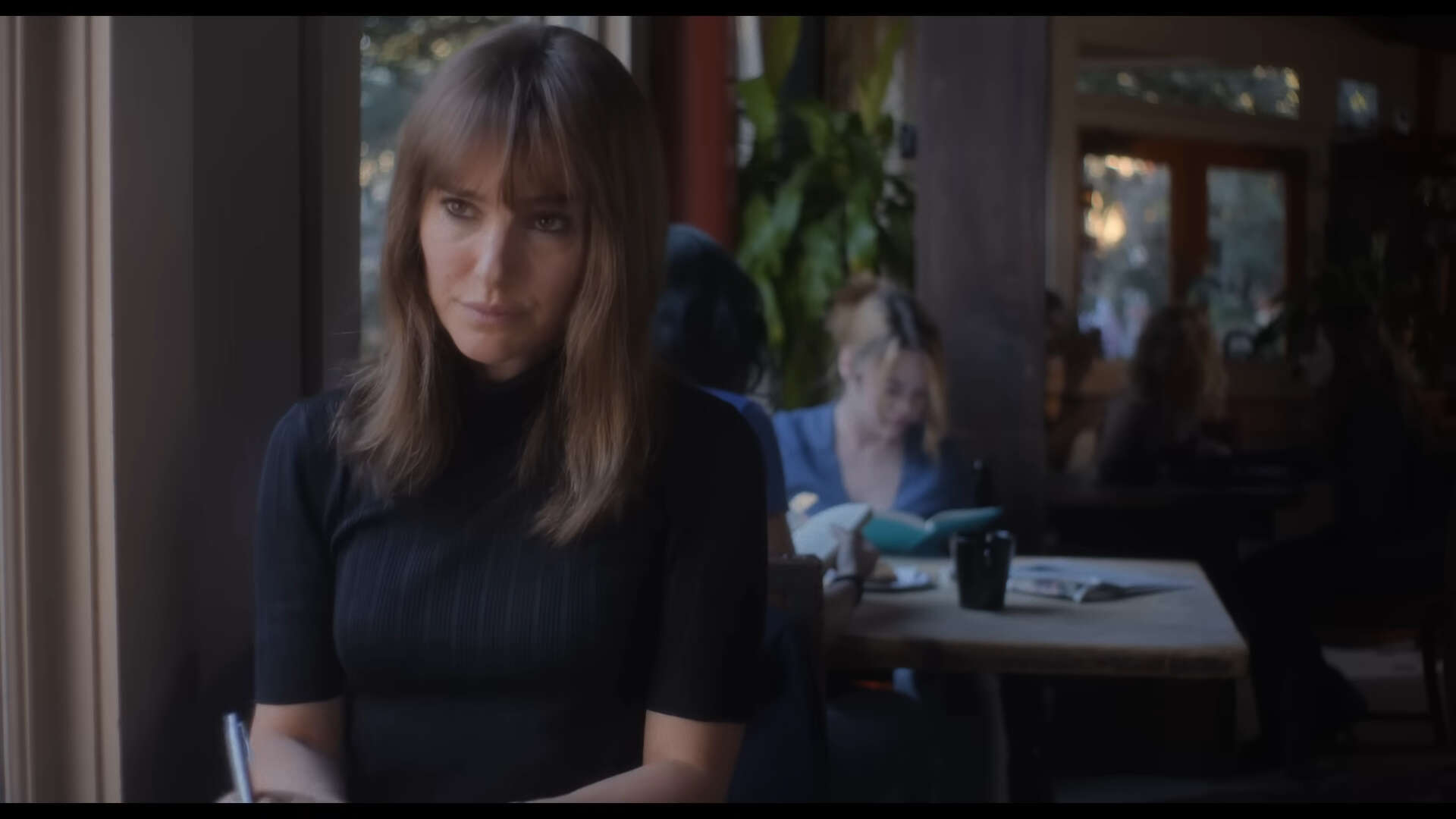 At 36, Elizabeth is the same age as Joe is now but has seemingly accomplished far more as an individual. Her dream to become an actor came true, despite her parents' lack of support, and she even graduated from Julliard. And with a hit show under her belt, now she is pursuing the kind of movie that can really challenge her and potentially how she is seen.
Joe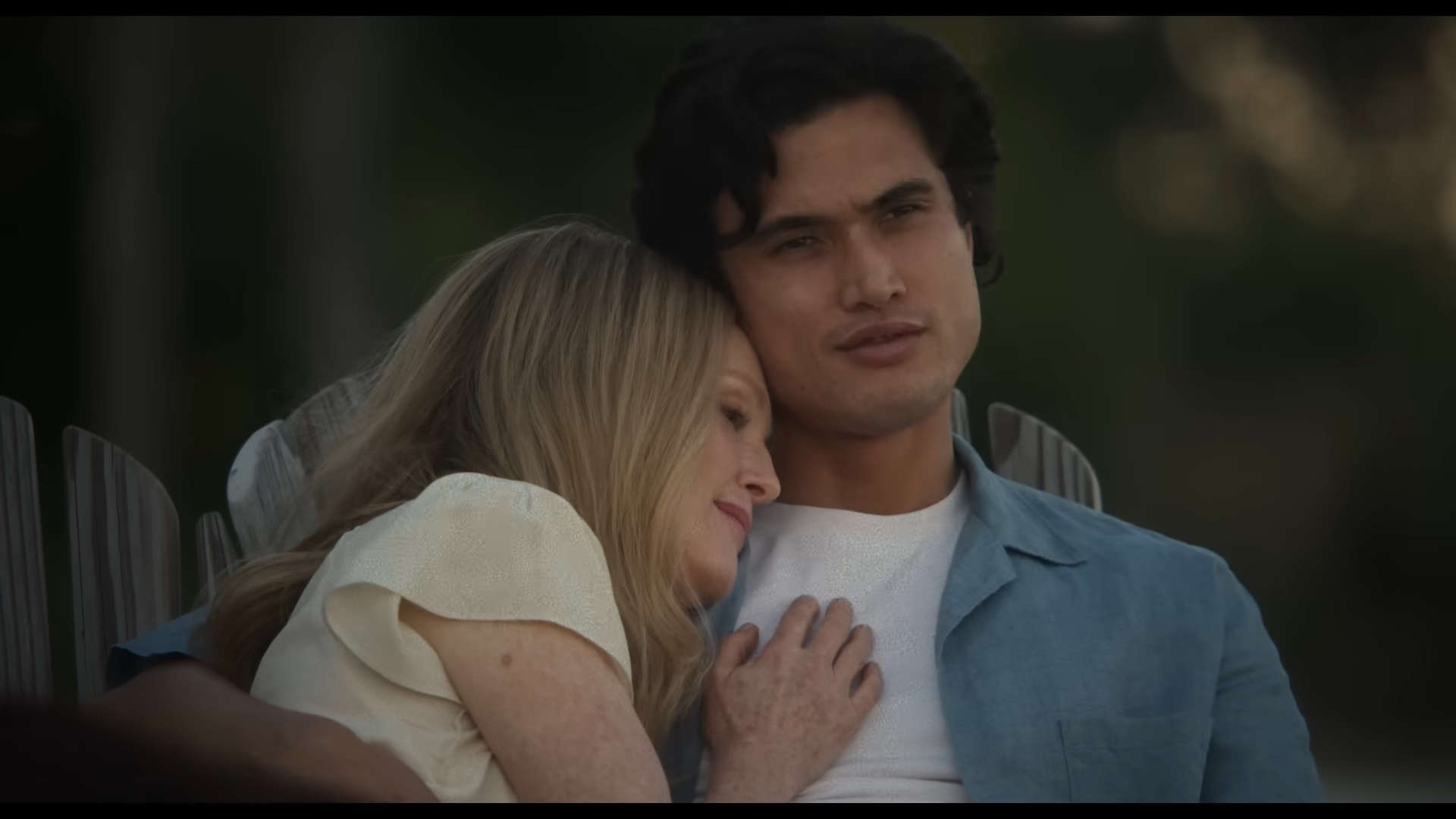 With being with Gracie since he was in 7th grade, he knows nothing else, and because of the taboo of what they did in the pet shop and the fact they stayed together, no one, not even his parents or Gracie, gives space to really address the subject. This makes Elizabeth asking questions and reminding Joe he has options beyond Gracie, triggering and pushing him to the point of having to reconcile the life forced upon him by Gracie and the life he didn't get to live because he thought he found the one before he was even 16.
Gracie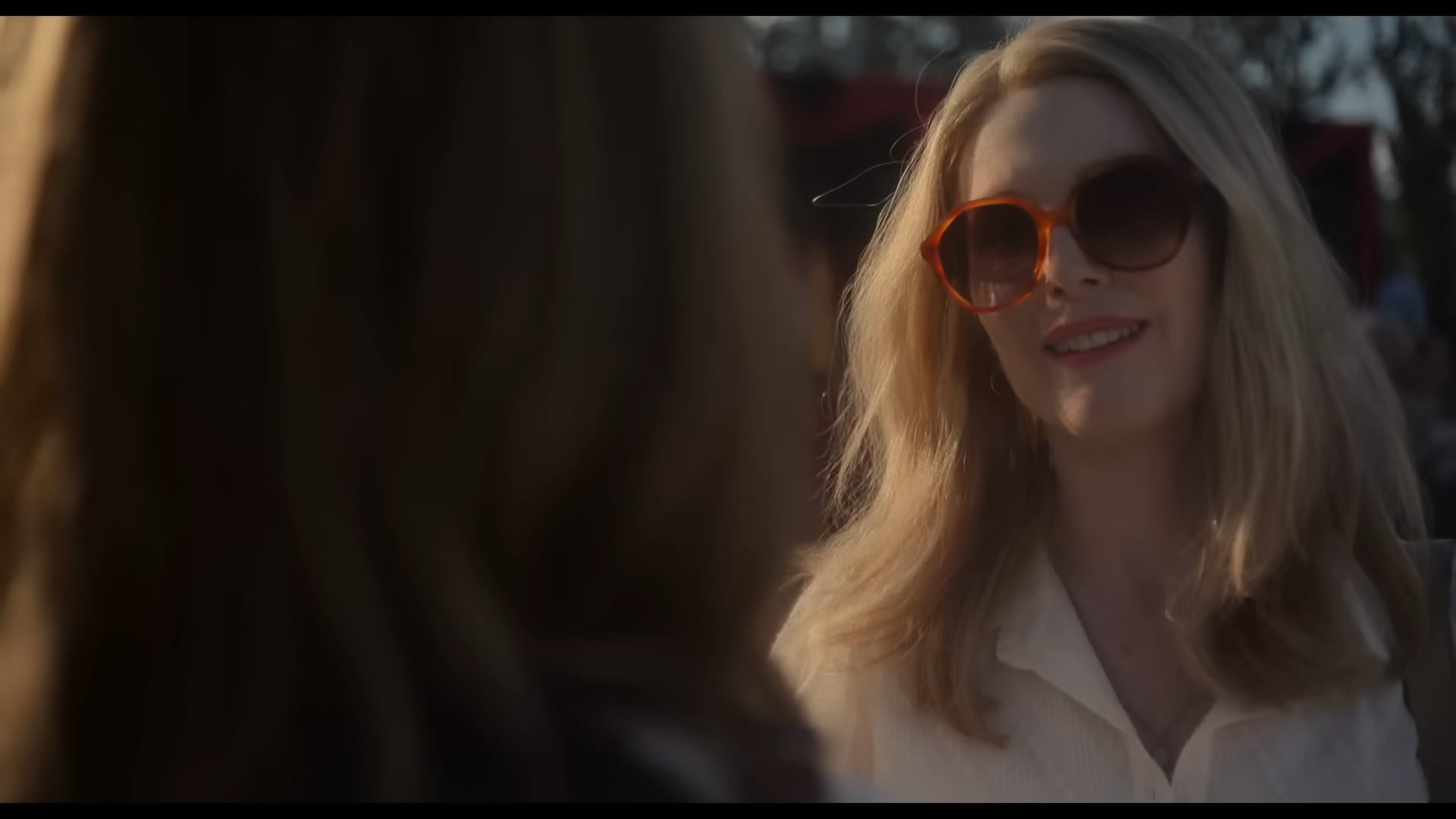 Often considered fragile and naïve, Gracie swings between seeming like someone who needs to be protected and someone who should be feared. It just depends on whether you try to exert influence on the life she curated for herself, which required notable sacrifice.
Charles
Charles is Joe's only son, who, like his twin sister, are graduating and preparing to go to college. But, unlike his sister, it seems Joe is more able and willing to open up to his son.
Discussion Items
Let us know your thoughts in the comments:
With this being based on Mary Kay Letourneau and Vili Fualaau controversy, what other major controversial news stories would you be interested in seeing in a vein similar to "May December?"

Considering there hasn't been a notable JonBenét Ramsey movie, just a string of documentaries, I feel like that is likely to be green-lit.
Review
Our Rating: Positive (Worth Seeing) – Recommended 
Notable Performances or Moments
Portman and Moore's Face Off
While there is always a push for two actresses to get along, when it comes to their characters, there is nothing better than watching an almost cold war approach. Elizabeth is clearly curious but comes in with preconceived notions, and you can tell her questions and her research, it is forcing Gracie to deal with uncomfortable topics. Whether it is her choice to be with a child, abandon her family, or pretend that she doesn't live in a bubble or glass cage, depending on how you look at it.
This threat isn't taken lightly, and you can tell Gracie is trying to balance the persona she crafted, with the woman who finally may feel like she is wielding power and doesn't like Elizabeth. After all, Elizabeth is the age of Joe, famous, and likable, and while Gracie doesn't have enemies, she does still have people's poop sent to her home.
However, while Gracie clearly is hiding something and is manipulative, Elizabeth isn't just an actress who desires to perform well. There is something strange about her, too, and it is hard to say if maybe she wants to be a method actor, hence some of the things she does, or if she gets Gracie in a potentially dangerous way. For as time goes on and Elizabeth gets acclimated, while she may not win over anyone who is a bit uneasy about this movie bringing negative attention back to the town, you can see her getting the appeal of a life where, despite your misgivings, you can be shielded, enabled in some ways, and maybe even powerful.
Charles Melton As Joe Yoo
Charles Melton, as Joe, is stuck between a rock and a hard place. Gracie, who has learned how to easily pull his strings, feels threatened, and it is like she can tell her hold is loosening on him. After all, with now having three children, with the latest two graduating high school, it means it being just him and Gracie, and you can tell that may not be enough.
Heck, considering how isolated Joe seems, maybe part of Gracie's hold is making it appear Joe doesn't have options outside the family. It's all hard to say, but as Joe finds himself pushed by Elizabeth to open up and question his life, and we see Gracie pull at him as he potentially feels the desire to pull at the fabric of their relationship, it ends up being Joe who unravels.
In fact, there is one scene with his son, Charles, where he reveals he never tried weed, and you see him mourn his youth and share a moment with his son that pushes the idea Melton isn't just playing fodder for Portman and Moore's performance. I'd even add that while Moore and Portman may dominate Melton in their scenes, it isn't in such a way that makes him seem underserving. More so, it seems their direction was to use their expertise to overwhelm the young actor, and so, when you see him become a slobbering mess because of what Gracie or Elizabeth do to him, it feels real. It is heartbreaking and really pushes the idea Melton could become a breakout star due to this performance.
On The Fence
Recognizing It's Not About The Kids, But Being Drawn To Their Stories
From Gracie's kids with Joe to the kids with her ex, it is hard to not want to know more about them. We meet one of Gracie's sons with her ex, who is a character, ready to manipulate Elizabeth to get ahead in life, and he is the trigger for this topic. Him, on top of wondering how Joe's kids feel, potentially knowing the source of what led them to be?
His eldest daughter is clearly against Elizabeth's movie and all the pain and turmoil it can bring up, but what about the other two? As Elizabeth talks at her school, his youngest daughter seems to sour upon a celebrity being around as she paints the idea Gracie is a villain. As for the son? As noted above, it seems he gets it when it comes to his dad. In Gracie's mind, it seems she justified her initial contact with Joe due to how he grew up quickly, because of his responsibilities and how mature he seemed. Yet, as Joe states to her, he isn't even sure how much of their interactions were his decision anymore.
Which, with the breakdown Joe shares with his son, it seems he, and maybe his siblings, are more aware of their father and his plight than they let on. And while they may not damn their mother, it seems they also find themselves conflicted with knowing at their age, their father was with a woman old enough to be his mom, and she was having their first child.
Just the hints and pieces we get from Gracie's kids push the idea there was far more for Elizabeth to explore, but with only a limited time with Gracie and clearly her overstaying her welcome with each interaction, sadly, some stories go untapped.
Who Is This For?
Those who remember Mary Kay Latereneu and wondered to themselves, "What would a film based on or similar to her life would be like?"
Recommendations
If you like this movie, we recommend:
A Simple Favor: Has no connection to a controversial storyline like what "May December" has, but a good back and forth between the lead actresses, similar to what is in this film.
Check out our movies page for our latest movie reviews and recommendations.
Related Topics:
Alex Mechanik
,
Charles Melton
,
Drama
,
Gabriel Chung
,
In Theaters
,
Julianne Moore
,
Natalie Portman
,
Netflix
,
Rated R
,
Samy Burch
,
Todd Haynes
May December (2023) – Movie Review
Summary
From the twisted games of Elizabeth and Gracie, to Joe starting to deal with the reckoning of losing his youth to a woman who has manipulated him for over two decades, "May December" is an emotional roller coaster that is exciting, draining, and truly pushes those involved in a way that makes it clear Moore and Portman are veterans, and Melton is a notable talent.
Portman and Moore's Face Off -

90%

Charles Melton As Joe Yoo -

88%

Recognizing It's Not About The Kids, But Being Drawn To Their Stories -

78%
Highlight(s)
Charles Melton As Joe Yoo
Portman and Moore's Face Off
Disputable
Recognizing It's Not About The Kids, But Being Drawn To Their Stories