Dashing Through The Snow (2023) – Movie Review/Summary
General Information
Director(s)

Tim Story

Screenplay By

Scott Rosenberg

Based On

N/A

Date Released

November 17, 2023

Released Via

Genre(s)

Film Length

1 Hour 30 Minutes

Content Rating

Noted Characters and Cast

Eddie

Chris 'Ludacris' Bridges

Nick

Lil Rel Howery

Allison

Teyonah Parris

Charlotte

Madison Skye Validum
Film Summary
When Eddie was 8 years old, his parents were on the verge of divorce so when he saw Santa at the mall, he told them what his dad would want and he hoped his mom would get credit and they would be happy. Eddie told Santa where he lived, and on Christmas night, Eddie's dad was home for the holidays, a rare occasion, and he ended up fighting Santa who robbed their house. That night, Eddie's parents decided it was time to get divorced.
Fast forward 30 years and Eddie is now a father, who works too much like his dad, and also is in a place where he may end up divorced. But then he meets Nick and being that Eddie is a social worker who works with the cops, he thinks Nick is just a little touched and wants to help him. But, as he learns Nick accidentally learned about a corrupt politician, Eddie finds himself torn between letting this go and helping Nick, even if Nick's insistence that he is Santa rubs Eddie the wrong way.
Content Rating Explanation
Character Descriptions
Please Note: This character guide is not an exhaustive list of every cast member.
Eddie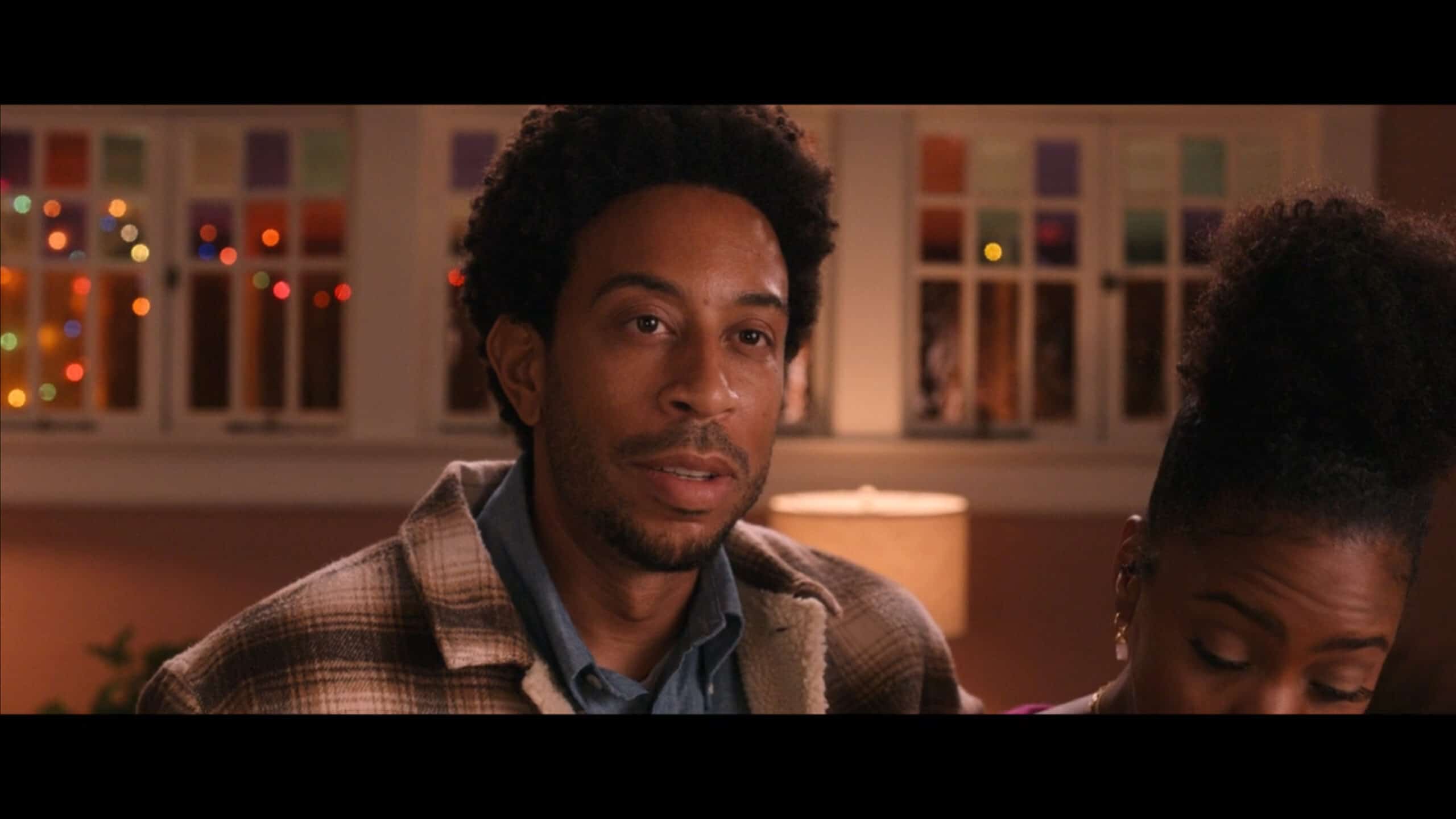 38-year-old Eddie has been anti-Christmas since he accidentally led a robber to his house, and was potentially the straw that broke his parents marriage. Now, even with an 8-year-old daughter who loves the holiday, at best he treats it like a floating holiday though, according to his wife Allison, he doesn't consistently take it off, even for the sake of family time or his daughter.
Nick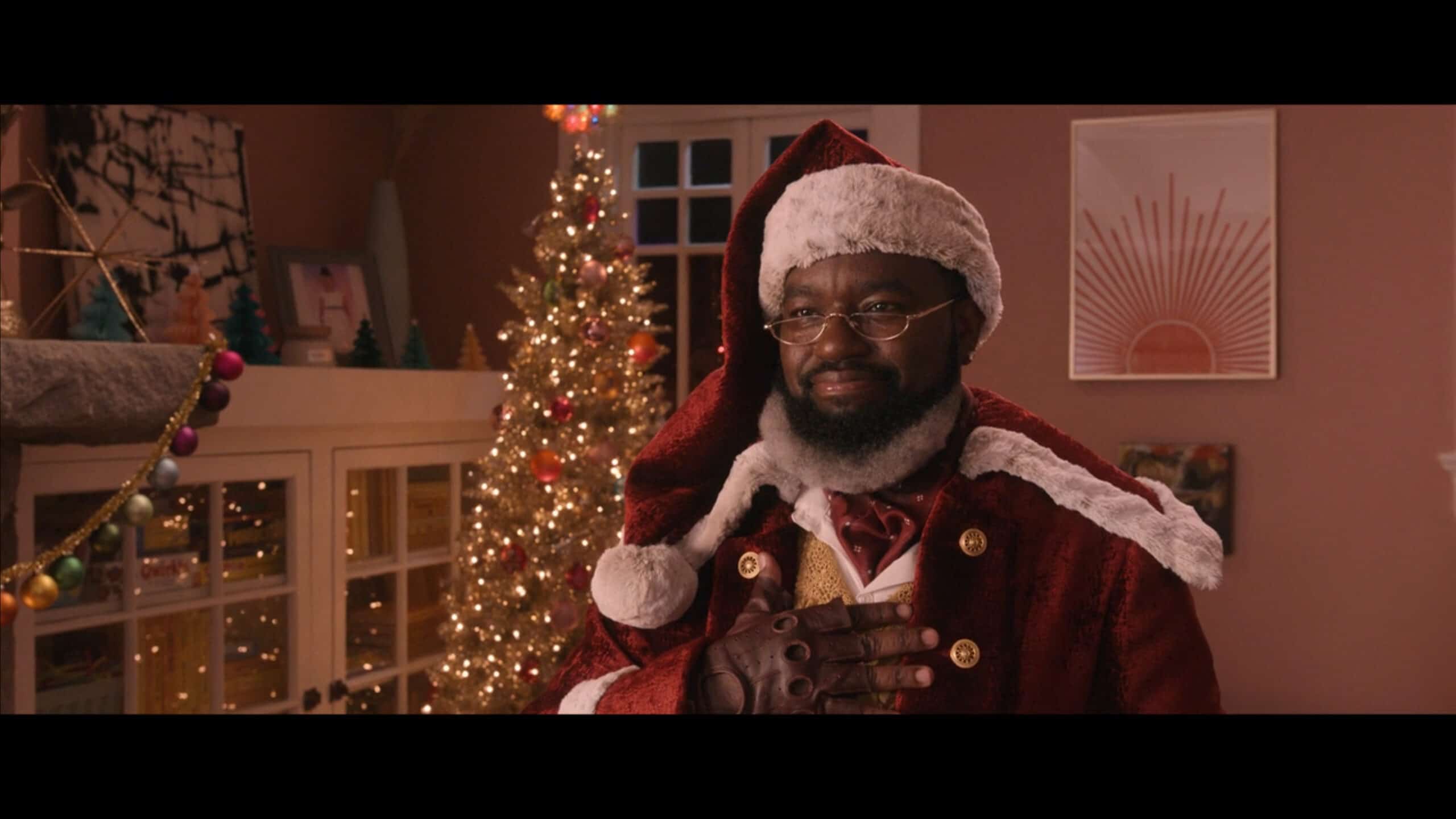 Nick is 1462 years old, was born in modern Turkey, sweats glitter, has farts like cinnamon and is rather used to recent technological updates to how he delivers presents on Christmas.
Charlotte
Charlotte is Eddie's 8 to 9-year-old daughter with Allison, who LOVES Christmas.
Alison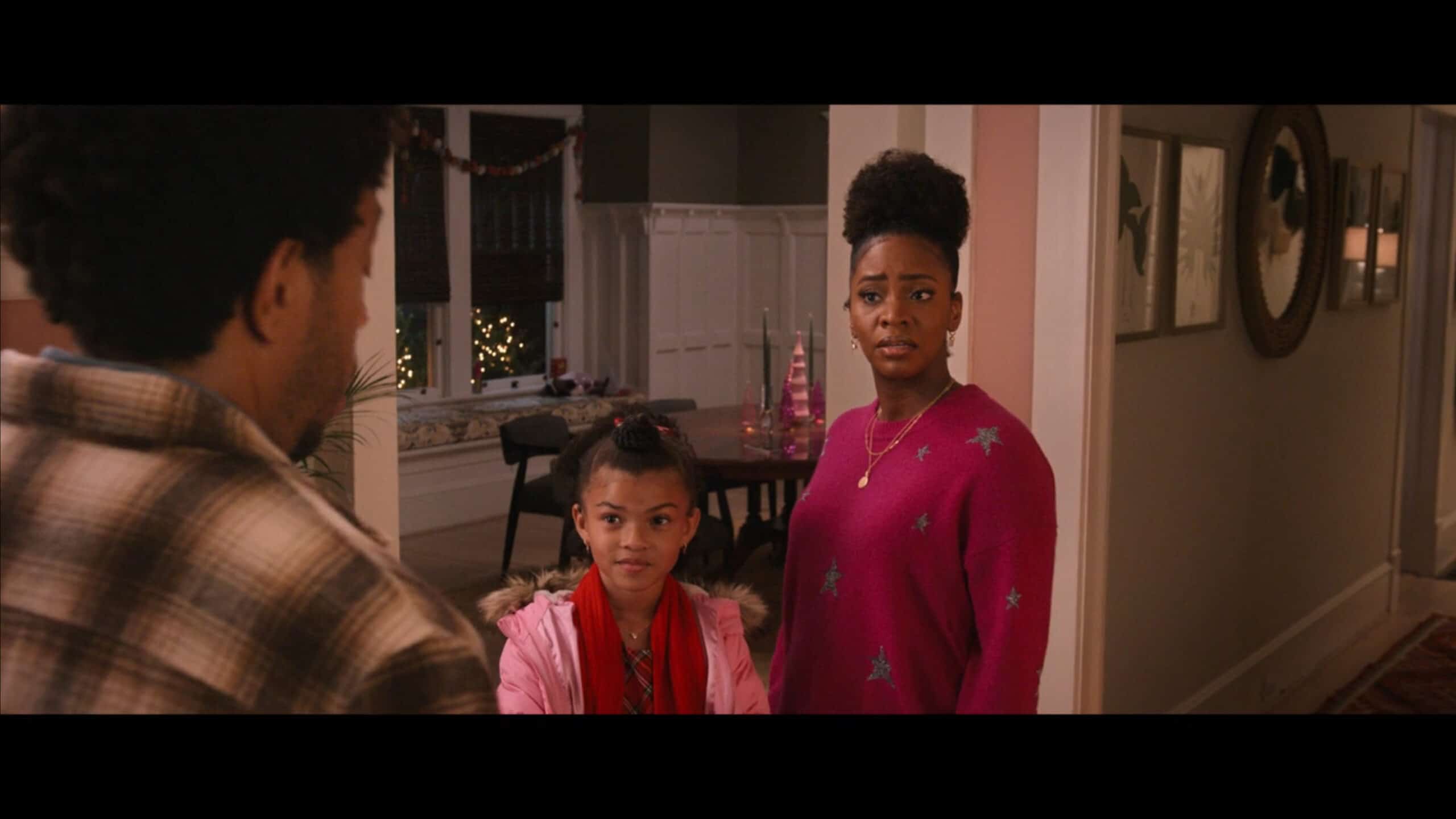 Alison is Eddie's wife who he worries may file for divorce as it seems going to couples therapy isn't moving things in the direction for them to properly reconcile.
Discussion Items
Let us know your thoughts in the comments:
What are some Christmas movie staples you like and some you wish got left behind?
Review
Our Rating: Mixed (Divisive)
Highlights
You Warm Up To It
"Dashing Through The Snow" isn't a instant, "I gotta watch this" type of movie. While you appreciate it establishing why Eddie hates Christmas, it then throws in his marriage being on the rocks, Charlotte, his daughter, being in the same position he was as a kid, and her trying to be the sun in Eddie's semi-cloudy sky. Then, just to show Eddie isn't a Scrouge, they make him a good social worker who truly cares about people and then throws in Lil Rel's Nick, who is a ball of energy and giddiness.
It's a lot and I'd say, especially when you hear a DMX song play, and not his version of "Rudolph The Red Nose Reindeer" it feels like it doesn't fit the general vibe of Disney Plus. But, after it establishes its expansive foundation, and starts to build, you get into it. No, you may not get much of Eddie and Allison to want to root for them, and Charlotte, while a cute kid, may not have adorable moments with her father.
However, watching Eddie heal his wounds through being around and trying to help Nick can get you emotional, and as Nick helps people feel seen by talking about gifts they want or have received, you eventually come to like what "Dashing Through The Snow" offers.
On The Fence
Not Fully Understanding How Eddie Became The Husband He Did
With his parents ending up divorced, it will lead you to wonder what happened to Eddie's relationship? It is noted him working as much as he does, including on holidays, is an issue. However, is that it? What problems come up during couples therapy and if Eddie is truly worried Allison might move on, what moves is he making?
It's clear that Eddie's marriage matters to him, but beyond not wanting to see a Black family potentially get complicated due to divorce, there isn't much given for you to want to invest in Eddie's marital issues.
The Congressman And His Stooges
If there is one thing holiday movies know how to do, is do the most. Would it have been enough for Eddie to heal his childhood trauma, reconnect with his wife, and bond with his daughter, as Nick struggled to get back on schedule? Yes. But, then the film throws in the congressman and his hench people, and they are truly eyeroll inducing.
Granted, they connect with Eddie's story of being a social worker, since they want to shut down a place he sends people to, and allow Nick to be more than a catalyst for Eddie's growth, but they are expendable in the worst way.
Who Is This For?
People who like holiday movies, and those who want to see a holiday movie starring Black people, without the stuff OWN and BET usually add in for drama.
Recommendations
If you like this movie, we recommend:
Check out our movies page for our latest movie reviews and recommendations.
Related Topics:
Adventure
,
Chris 'Ludacris' Bridges
,
Comedy
,
Disney Plus
,
Fantasy
,
Holiday
,
Lil Rel Howery
,
Madison Skye Validum
,
Rated PG
,
Scott Rosenberg
,
Teyonah PArris
,
Tim Story
Dashing Through The Snow (2023) – Movie Review
Summary
While "Dashing Through The Snow" knows what is required of a holiday movie, it takes certain risks in a rather risk-averse genre that, in some ways, pays off but in others, could alienate those who like something simple or tried and true.
You Warm Up To It -

82%

Not Fully Understanding How Eddie Became The Husband He Did -

77%

The Congressman And His Stooges -

73%
Disputable
The Congressman And His Stooges
Not Fully Understanding How Eddie Became The Husband He Did