Master (2022) – Review/ Summary (with Spoilers)
Master for PWI may have the same effect that Get Out had on Black man/White woman relationships.
---
Director(s)
Mariama Diallo
Screenplay By
Mariama Diallo
Date Released
1/21/2022
Where To Watch
Film Festival (Sundance Film Festival)
Genre(s)
Drama, Horror, Young Adult
Duration
1 Hour 31 Minutes
Content Rating
Not Rated
Noted Cast
Jasmine
Zoe Renee
Gail
Regina Hall
Film Summary
It is both Jasmine's first year at Ancaster and Gail's first year as a tenured Master at the school. For Gail, with being the first Black female Master, there is a certain level of responsibility. One less about her job and more about the school needing her for diversity and her trying to be more than a Black face on marketing material.
In terms of Jasmine? Her fight is proving herself not just academically but socially as well. But, with Ancaster being a college as old as the United States, secluded away from the closest metropolitan area, Boston, and there only being 8 students of color – total? It is a struggle. This especially becomes true as hazing and harassment begins, and Gail tries to be there for Jasmine while expressing this microcosm represents all Jasmine will go through as a Black woman in America.
Which, for Jasmine, seems like an idea hard to live with.
Cast & Character Guide
Please Note: This is not an exhaustive list of every cast member.
Jasmine
A member of the class of 2023, Jasmine Moore, unfortunately, finds herself assigned to "The Room." Now, what is "The Room?" Well, it is where Margaret Millett, an accused witch killed nearby, haunts and seemingly chooses a student to take to hell. But, determined to make the best of things, Jasmine pushes on and focuses on studying, being social, and making the most of the college experience.
Gail
Gail Bishop is the Belleville House Master and a member of Ancaster's tenured professors. She becomes a confidant for Jasmine and Gail tries to help guide her through the experience of being at a PWI, especially as it relates to what life might be like once Jasmine graduates.
Other Noteworthy Information
Reason(s) for Film Rating: Depictions of self-harm, depiction of racist imagery like nooses on doors and burning crosses, drinking, smoking, and cursing
Review
Highlights
The Ghosts of America
The thing this movie really tries to drive home is that inclusivity doesn't mean much if the same people who continued on all the past practices are still there. In the case of the college environment, it is nice to bring on more people of color, but if the overwhelming majority are those who benefitted from old policies, it is unlikely they will champion the great change. If anything, they recognize the value of diversity in dollar signs but aren't necessarily for it when it comes to being held accountable in meaningful ways.
We see that every time Gail doesn't say something which is in agreement with the others or even challenges them. Then with Jasmine, she has to face people not understanding she is a girl from the suburbs who, yes, is Black, but that doesn't mean she is underprivileged, likes vulgar rap music, and fits into a stereotype. She is her own person, and you can see, like Gail, she tries to assimilate, with Jasmine specifically straightening her hair, but it's never enough.
So, at best, when it comes to the ghosts who have found new bodies to possess, you can only seek allyship. Find those who can forge these new paths and futures with you, and hope skin folk are kinfolk.
On The Fence
The Horror Element
It's not hard to recognize that racism and horror go hand in hand. However, I think the way it was crafted in this film seemingly took inspiration from Jordan Peele's Get Out but lacked the style required to have a real impact. The way horror is handled in Master is with lighting, the depiction of magots, and gruesome portraits and imagery. In a way, it takes away from the film, for it doesn't feel psychological and representative of Gail and Jasmine's state of mind or the paranoia which comes from being surrounded by White people. Rather, it is run-of-the-mill camera and practical effects that ultimately feel unnecessary and maybe even take away from the film.
Overall
Our Rating: Mixed (Divisive)
Consider Master the kind of film which reminds you, while there is so much to be said about racism, especially from the point of view of Black women, with it being a volatile topic, you have to do it justice. Otherwise, while you can make excellent points, so comes the question of why did those points need to be a movie and not an essay?
Which isn't to say this movie is terrible, by any means. More so, the question is, was the message the main focus and everything around that just used as a means to hope people would catch on? Was adding go-to horror elements a means to present fright or stand out in the racial horror sub-genre? There is no denying Master has something to say, but the vehicle it uses does sputter at times.
[ninja_tables id="46802″]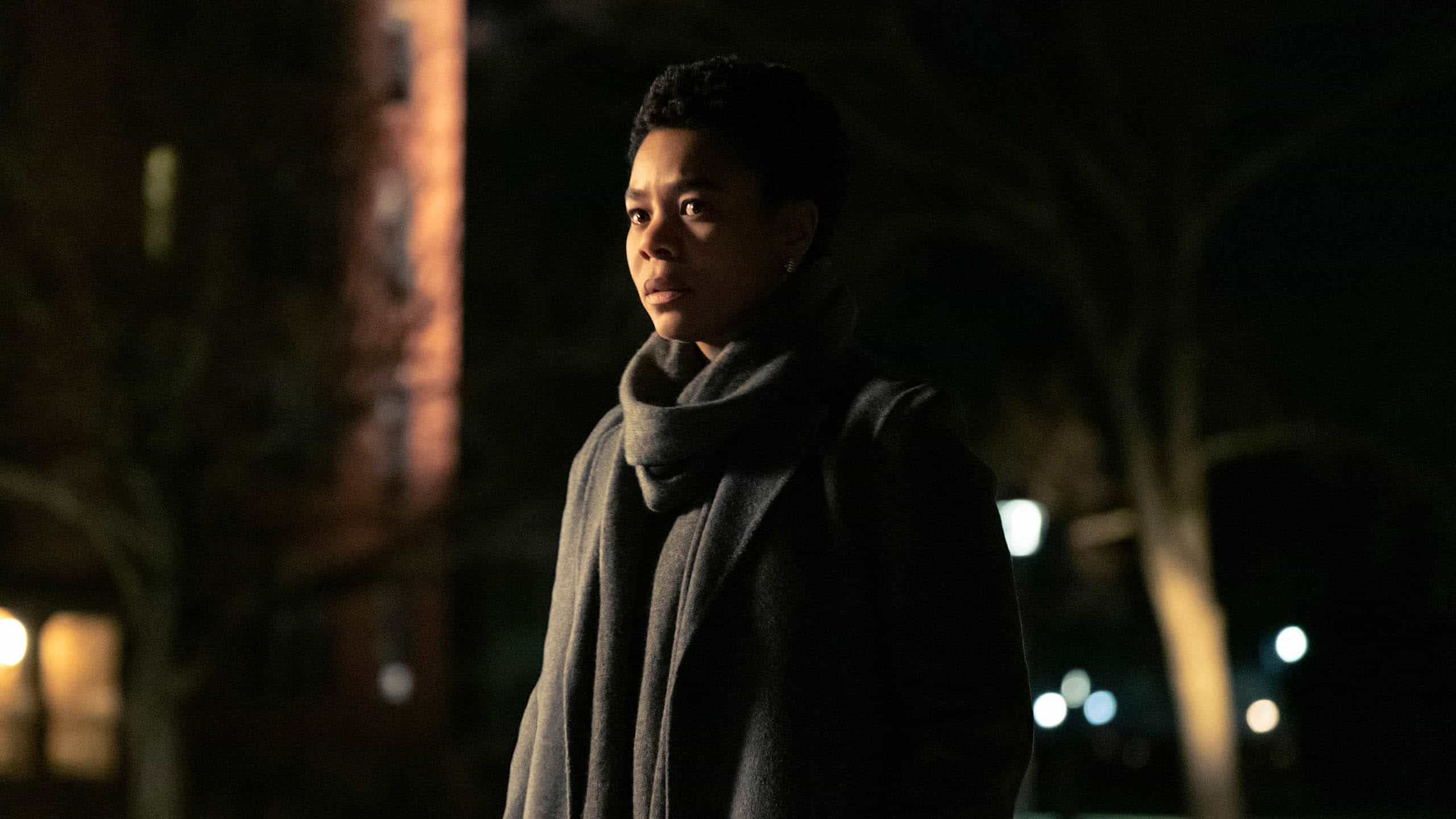 Master (2022) – Review/ Summary (with Spoilers)
Who Is This For?
Those who want a race horror film focused on the experience of going to a PWI with old buildings, ways only changed for the sake of marketing and money, and people of color subject to microaggressions, and hidden agendas, to make them feel uncomfortable.
Highlights
The Ghosts of America
Disputable
The Horror Element