Ellie and Abbie (And Ellie's Dead Aunt) (2020) – Review/ Summary (with Spoilers)
---
Community Rating: 71% (1 votes)
---
This post may contain affiliate links and spoilers. Please read our disclosure policy.
---
Despite a few painfully awkward moments (the kind you wish were cut), "Ellie and Abbie (And Ellie's Dead Aunt" does ultimately give you what you need from it.
---
Director(s)
Monica Zanetti
Screenplay By
Monica Zanetti
Date Released (Film Festival: NewFest – The New York LGBTQ Film Festival 2020)
10/16/2020
Genre(s)
Comedy, Drama, Romance, Young Adult, LGBT
Duration
1 Hour, 22 Minutes
Rating
Not Rated
Noted Cast
Ellie
Sophie Hawkshaw
Abbie
Zoe Terakes
Tara
Julia Billington
Erica
Marta Dusseldorp
This content contains pertinent spoilers.
Plot Summary
Ellie has a crush on Abbie, and, luckily, on top of being lesbian, Abbie may have feelings for Ellie as well. However, the ghost of Ellie's aunt, Tara, who just wants to help usher her niece into queerdom, complicates things. Not just due to her wanting to play a fairy godmother and her advice being a little much for Ellie, but with being confronted with why her aunt Tara's is dead, it reveals a family secret. One Ellie's mother, Erica, wasn't ready to bring up since she struggles to deal with it herself.
Character Guide
Ellie (Sophie Hawkshaw)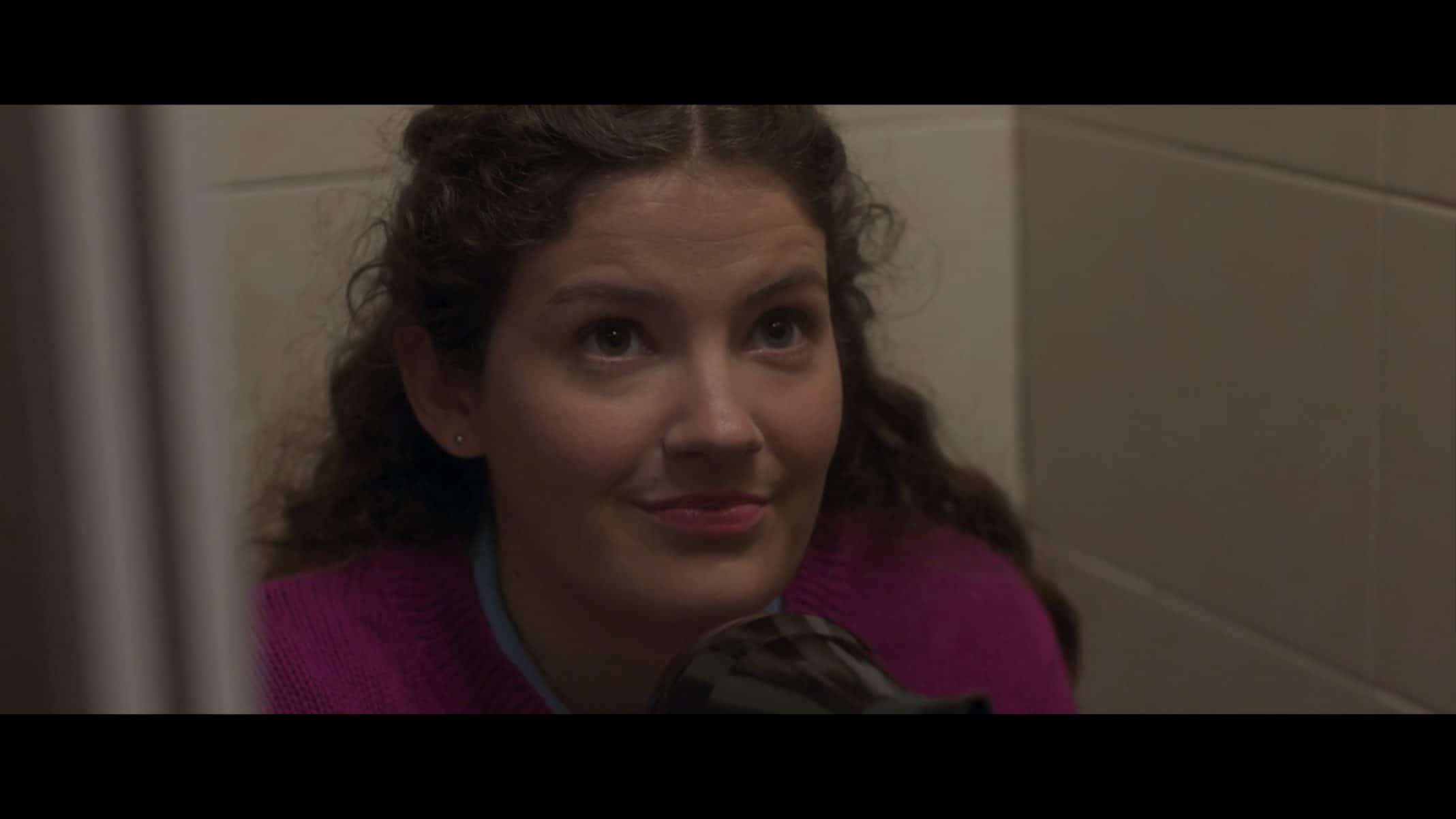 When introduced to Ellie, she is considered a good girl, top of her class, and even with coming out, her life is pretty much peachy keen. However, the arrival of the aunt who died before she was born complicates Ellie trying to ask out Abbie to the school's formal. Yet, in the process of learning about her aunt, Ellie comes to learn about the privileges she takes for granted.
Abbie (Zoe Terakes)
An equestrian in their spare time, and frequenter of their school's detention, Abbie is chill and really didn't expect much from Ellie after a past incident. Which makes flirting and the possibility of dating both exciting and scary. Mind you, not due to disapproving parents or peers – more so because Abbie didn't have the same coming out journey as Ellie, and that has left her scarred.
Tara (Julia Billington)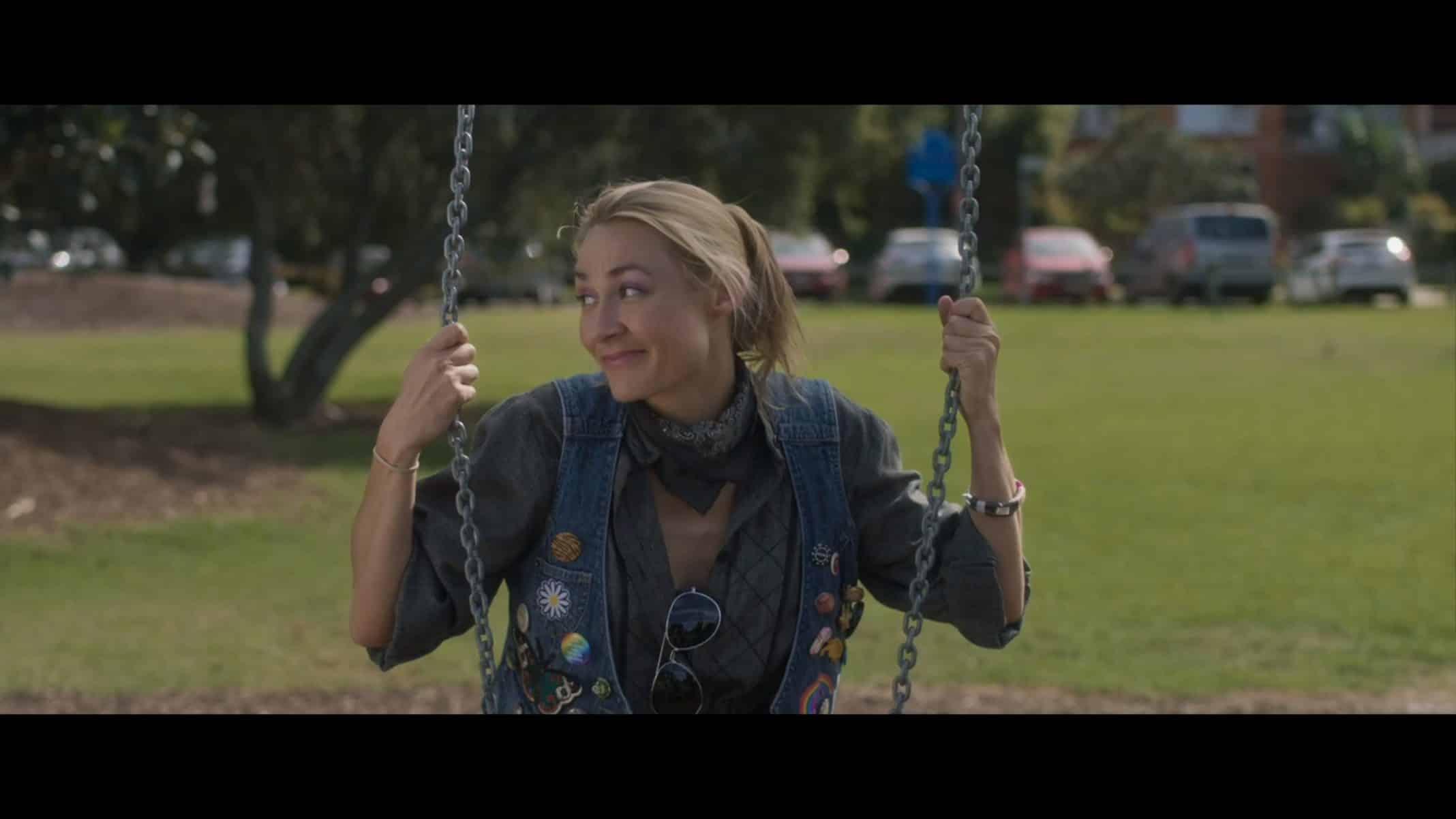 Ellie's aunt, Erica's sister, who died in 1989 before Ellie was born but, as a fairy godmother, has come back to the world of the living to guide Ellie as she works up a way to ask Abbie to a formal dance. While, of course, checking on her sister and trying to avoid memories forgotten which surround her death.
Erica (Marta Dusseldorp)
Ellie's mother, Tara's sister, who, like most members of her family, works to advocate for others. Though at this point in her life and career, she is starting to feel weary as seeing her parents and sister fight all their lives, it pushes her to feel that while she loves what she is doing, it can't be her whole life. Nor should it have consumed her family the way it did.
Review
Highlights
Abbie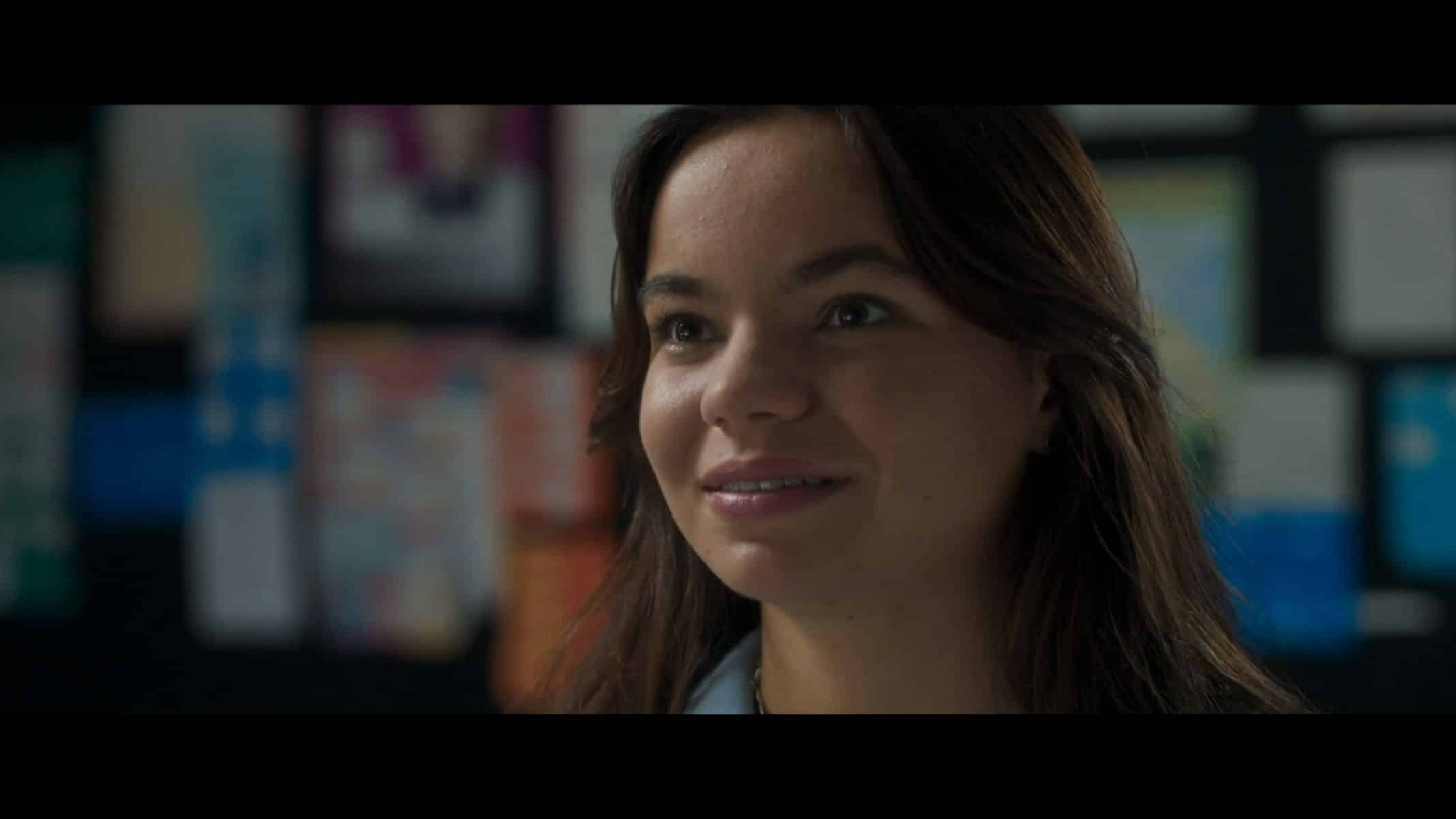 There is something utterly magnetic about Terakes performance as Abbey, and it's at that level that I think people associate with Timothée Chalamet. There is something chill, potentially indifferent and cold, yet when engaged, so warm and inviting in their performance. It makes every smile and laugh shared between them and Ellie draw you in, and while Ellie has moments beyond the awkwardness you expect or desire, Terakes always finds a way to get you back on track and helps the movie recover. Leaving you definitely wanting more from the young actor and hoping their success transcends their native Australia.
Tara's Story & How It Affected Erica
When introduced to Tara, she is this funny and silly person whose dead, and it seems like a weird addition, if not a distraction. However, as you learn Tara's story and understand why Erica mislead Ellie about Tara's death, it hits you hard. For when it comes to queer rights, as with so many civil rights movement, a lot of it is US-based. So while Tara's story may not be specific to anyone, it reminds you of the universal movement there was for equality.
Also, if I may add, considering how easy Ellie's coming out journey was, Tara's existence and death really puts a highlight on Abbie's struggle to connect. Specifically, after a situation in year nine or seven, I believe she said, that made it so the idea of dating foreign. But, when the movie comes out, I'll let you discover the full story.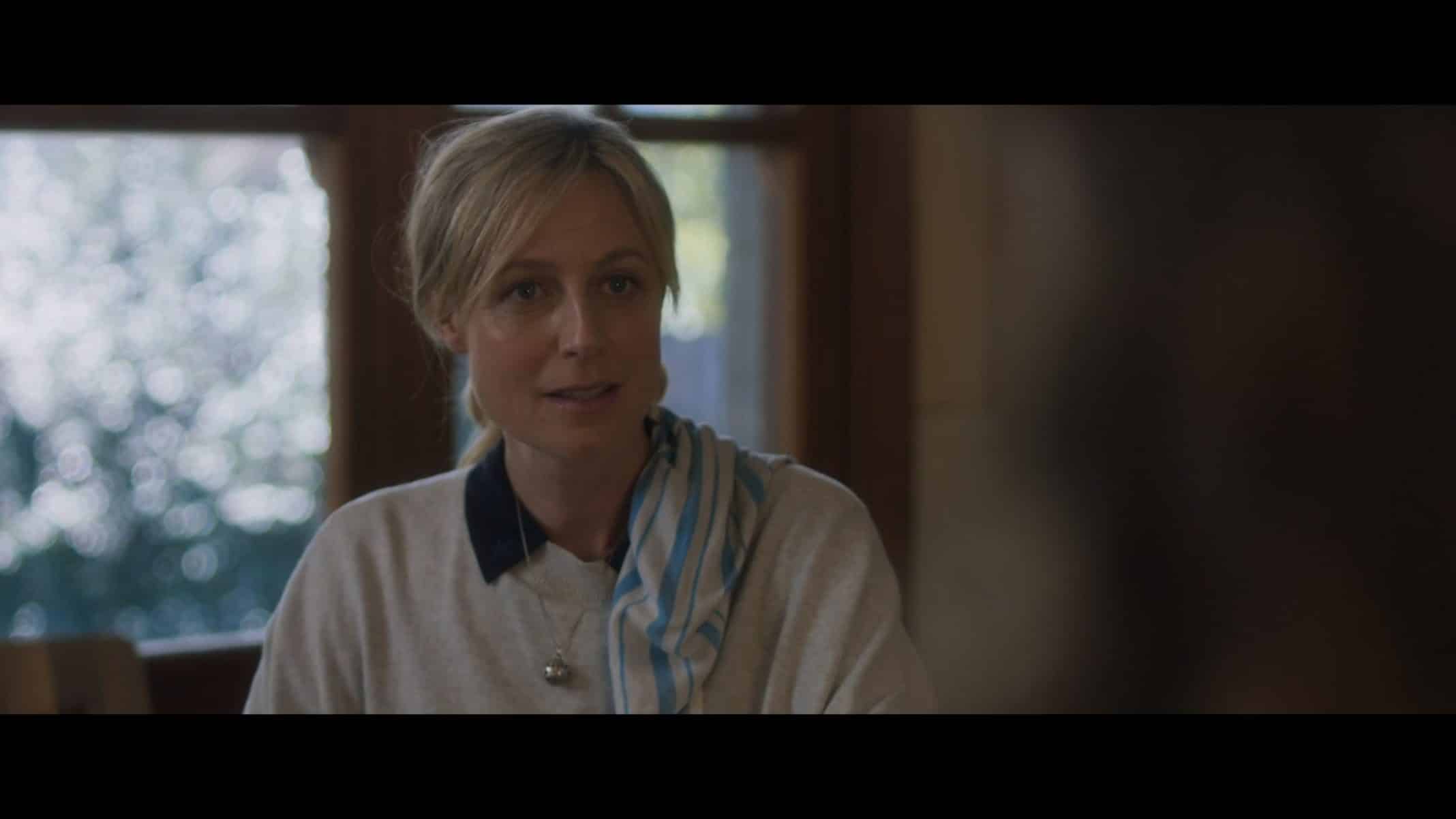 However, we will say with how much Erica's family fought injustice in Australia, it being unfurled the reaction she had to Ellie's coming out makes sense. For while you know you must fight, protest, and so much more, Erica's desire to just let her sister rest, for she fought all her life, it makes you appreciate and understand Erica's position.
On The Fence
Some of Ellie's Dramatic Moments With Abbie
Coming out, dating, and doing both simultaneously is understandably awkward, if not outright difficult. That is understood. Add in an aunt you never physically met or have a relationship with, that adds a whole other layer. However, there are times with Ellie when she goes beyond the awkwardness expected of a teen romance, even with the added LGBT+ element, and it just becomes overdramatic.
I'm talking outbursts and other moments that may not be out of character, but feel they didn't require the energy and response either Zanetti wrote in, or Hawkshaw felt was appropriate. I'd even say, like when Ellie blows up on Abbie during a presentation, it is next level cringeworthy. The kind where, never mind wanting to fast forward through the moment, you'll wish it was cut or just redone completely.
Overall
While Ellie is a bit hit or miss with how she is written or performed, the people and story who surround her more than compensate for some glaring, undesirable moments. Be it Abbie story and Terakes performance, or the dive into Tara's background and Erica coming to terms with everything going on, "Ellie and Abbie (And Ellie's Dead Aunt" is worth seeing.
Some of Ellie's Dramatic Moments With Abbie - 73%
Tara's Story & How It Affected Erica - 87%
Abbie - 88%
While Ellie is a bit hit or miss with how she is written or performed, the people and story who surround her more than compensate for some glaring, undesirable moments.
Related Topics:
Comedy
,
Drama
,
Film Festival
,
Julia Billington
,
LGBT+
,
Marta Dusseldorp
,
Monica Zanetti
,
NewFest
,
Not Rated
,
Romance
,
Sophie Hawkshaw
,
The New York LGBTQ Film Festival
,
Young Adult
,
Zoe Terakes