Don't Make Me Go (2022) – Review/ Summary (with Spoilers)
What could work as a lovely coming-of-age film focused on a father/daughter relationship ends with a rather unnecessary twist.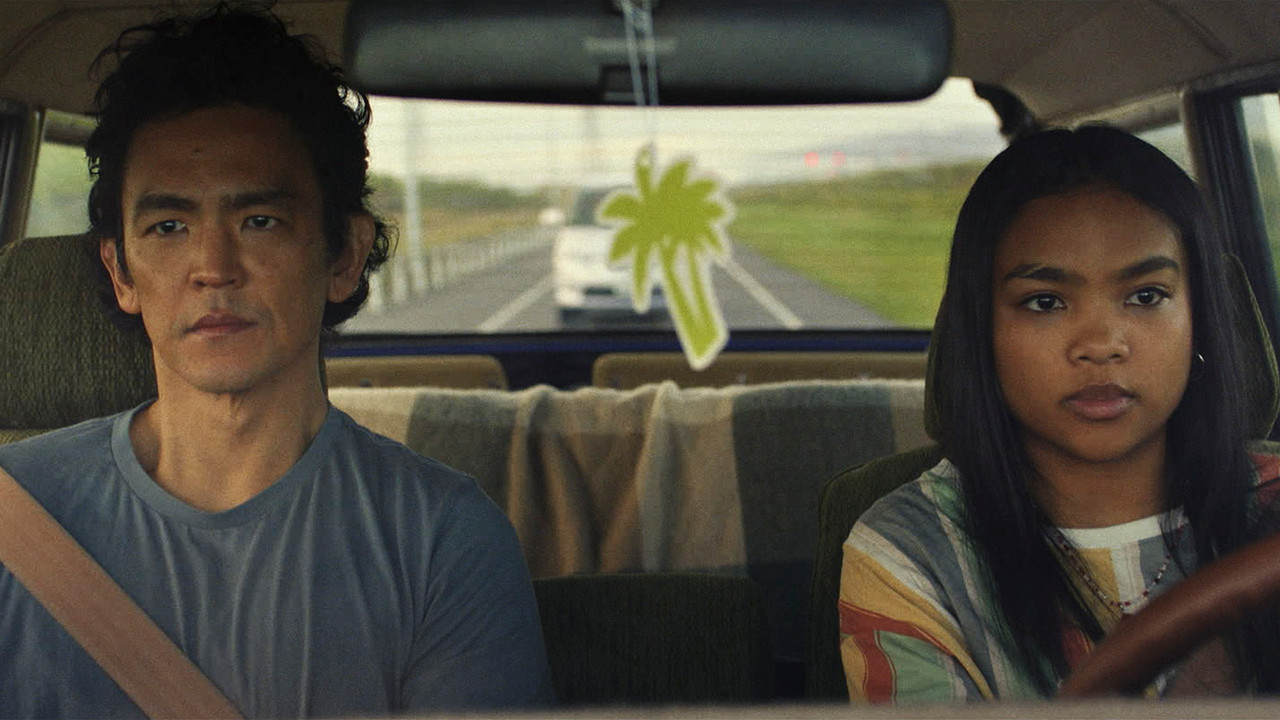 What could work as a lovely coming-of-age film focused on a father/daughter relationship ends with a rather unnecessary twist.
---
Director(s)
Hannah Marks
Screenplay By
Vera Herbert
Date Released (Film Festival – Tribeca Film Festival)
6/15/2022
Genre(s)
Adventure, Comedy, Drama, Young Adult, Family
Duration
1 Hour and 50 Minutes
Content Rating
Rated R
Noted Cast
Wally
Mia Isaac
Max
John Cho
Annie
Kaya Scodelario
Nicole
Jen Van Epps
This content contains pertinent spoilers.
Film Summary
15-year-old Wally has been raised by her single dad Max since her mom left when she was a baby. They have their dynamic, and her dad has a secret relationship with a woman named Annie. But, having discovered a tumor in which the operation could kill him, it puts things in perspective. He has no siblings or family. All that is left for Wally is her mom.
So, in hopes of reuniting them, to prep for the worst-case scenario, Wally and Max travel from California to Florida in hopes that Nicole, 15 some odd years later, might be ready to be a mom.
Things To Note
Reason(s) for Film Rating: Cursing (Nothing excessive), Violence (A minor fist fight), Sexual Content (Full Nudity – Male and Female – thanks to an accidental visit to a nude beach), Miscellaneous (drinking)
Character Descriptions
Please Note: This character guide is not an exhaustive list of every cast member, and character descriptions may contain what can be considered spoilers.
Wally
Wally is a 15-year-old girl who, unlike many of her friends, isn't sure what she wants to do with her life. She is thinking about traveling, but her dad is against that. Which with him being the only adult in her life, outside of her friends' parents, he has some influence, but she'd never admit it.
Max
A musician who settled for a steady insurance job, Max has sacrificed a lot to be Wally's dad. He put away or sold his toys and puts up with a nagging headache to stomach all the nonsense to give her a decent life. But in time, he learns that the headache is from a tumor, not hating his job and what he became.
Annie
Annie is a French literature teacher who has a relationship with Max but no titles. But, considering she is the first to learn about his tumor, there is no doubt there is more to them than being consistent sex partners.
Nicole
Nicole is Max's ex, Wally's mom, who abandoned Wally for Max's best friend. Though, in her defense, it wasn't without Max pushing her away.
Review
---
Community Rating:
---
Our Rating: Mixed (Divisive)
Highlights
The Best Kind Of Coming Of Age Story
The best kind of coming-of-age stories don't just deal with the discovery of who you are but also the reveal of who your parents are, behind that façade they maintain for most of your life. For a lot of us, the teen years are about rebelling against who your parents are, or seem to be, more so than their rules and restrictions. This is why Max revealing who he was before he grew up, for Wally's sakes, is sweet to watch.
After all, Wally has no relationship with any blood relative but Max. He holds the keys to more than some realm of her freedom, he is the only one who can tell her about her mom or even who he was. Max, like most parents, has held back so much to be everything he thought his daughter needed, that he doesn't realize how much time he wasted trying to be someone else.
And as shown through many a coming-of-age story, no kid needs an infallible hero after a certain point. They need this person who raised them, flaws and all, to own everything they are and couldn't be. They need their roadmap, including the wrong turns, breakdowns, and detours. Which, thankfully, Wally got, even if partly due to her father being in distress.
On The Fence
The Ending
You're forewarned early in the movie you may not like how this ends, and boy, were they telling you the truth. But, that's the double-edged coin of prepping your audience for something they may not like. Yes, while watching, in the case of "Don't Make Me Go," you may forget you were warned. However, when the ending hits and you learn it is as upsetting as warned, it really takes you out of the movie.
Why? Because it is a gotcha kind of ending. The kind where something major happens, and then it tries to make up for it by inserting a nice scene or two so that you're left with your jaw dropped a little, but with a nice parting gift.
To me, it feels disrespectful because you've gone on such an emotional journey with these characters that to have the story pull the stunt it did? It just leaves a bad taste in your mouth.
[ninja_tables id="46802″]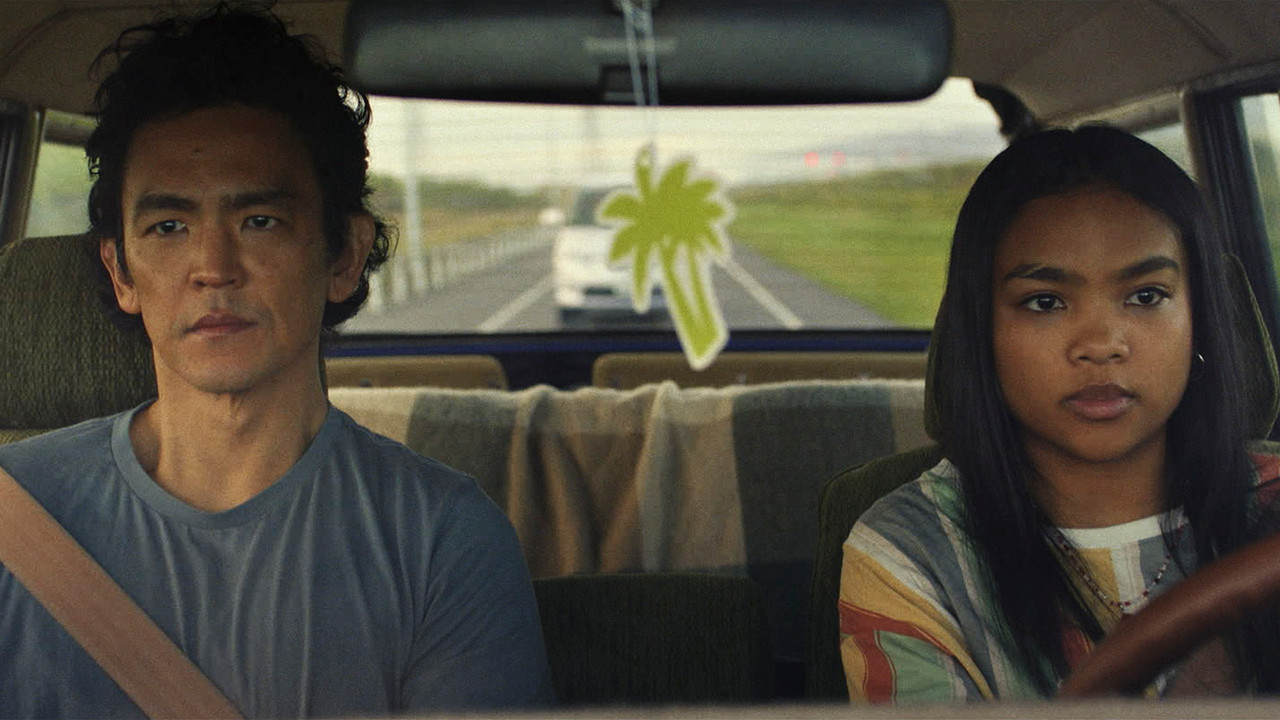 Don't Make Me Go (2022) – Review/ Summary (with Spoilers)
Overall
"Don't Make Me Go" is the kind of movie which is all smooth sailing until it reaches the end. Not because the ending presents something tragic or unhappy, but because it is a "GOTCHA" type ending that no viewer deserves.
Highlights
The Best Kind Of Coming Of Age Story
---
Follow, Like, and Subscribe
Community Rating: 0.00% (0) - No Community Ratings Submitted (Add Yours Below)