Bundles (2022) – Review/ Summary (with Spoilers)
In this dramedy, an act of revenge becomes a lucrative business that may not test friendships but does lead to unexpected consequences.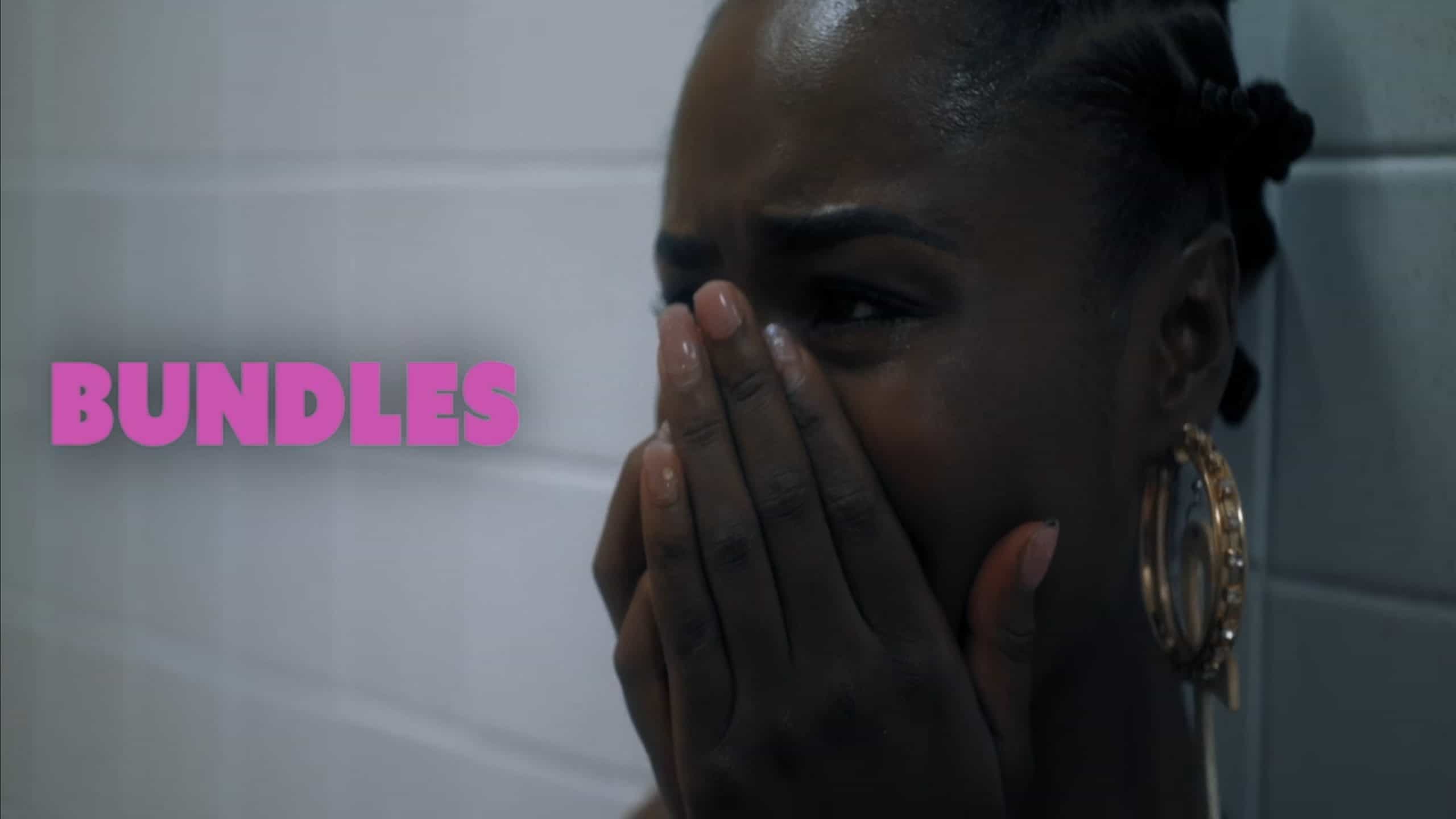 In this dramedy, an act of revenge becomes a lucrative business that may not test friendships but does lead to unexpected consequences.
Director(s)
Jeffrey Leslie, Ryan Jordan
Screenplay By
Maurice Hill
Date Released (Video On Demand)
7/22/2022
Genre(s)
Action, Comedy, Drama, Young Adult
Duration
1 Hour 36 Minutes
Content Rating
Not Rated
Noted Cast
Jackie
Tanisha Adams
Morgan
Yovanna Harris
Maria
Layla Khepri
Victoria
Naysa Young
Tiffany
Alexis Jacquelyn Smith
This content contains pertinent spoilers.
Film Summary
With most of her friends, and her sister Jackie, having graduated, Morgan was on her own at high school, leaving her vulnerable to her former best friend, Maria, talking mess. Now, Morgan isn't a punk, so they go back and forth, but with the verbal altercation getting nasty, including racially motivated mudslinging, Morgan gets into her feelings.
This leads to her talking to her sister Jackie crying, and Jackie calls in her friends Victoria and Tiffany because things have changed and Morgan can't just fight Maria, Vick says they should just cut off Maria's hair. This is done and is satisfying, but what to do with the evidence? This leads Vick to say they should sell the hair in Morgan and Jackie's mom's shop and thus begins a very profitable series of assaults.
However, cutting off at least 15+ heads a week will eventually lead to the wrong person being attacked and consequences coming swiftly.
Things To Note
Reason(s) for Film Rating: Cursing (Throughout), Violence (Fist Fights, Gun Violence, Choking), Sexual Content (N/A), Miscellaneous (Drug Use, Racist/Ignorant Dialog)
Character Descriptions
Please Note: This character guide is not an exhaustive list of every cast member, and character descriptions may contain what can be considered spoilers.
Jackie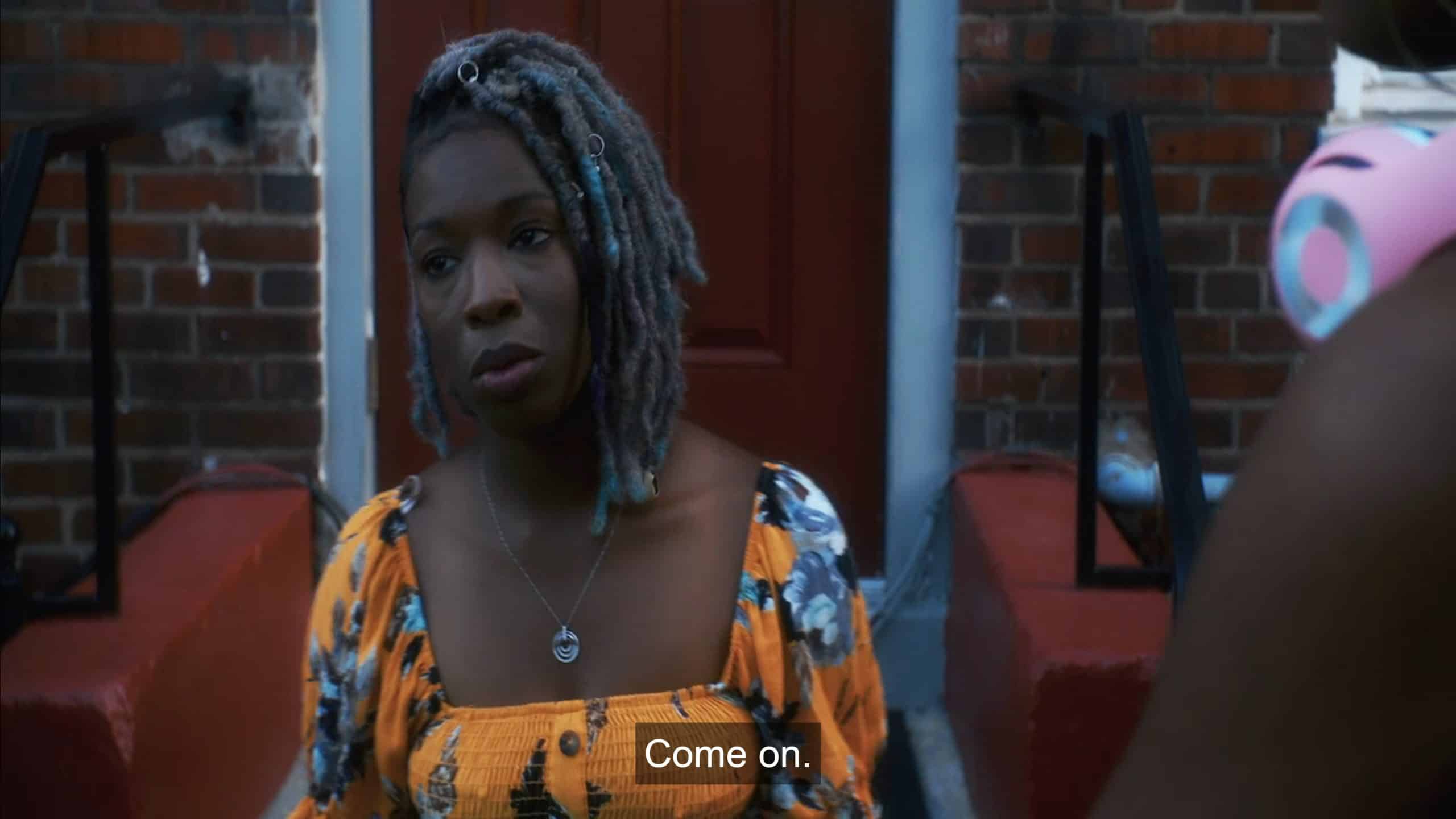 Jackie, Morgan's older and only sibling, has followed their mom into the hair care industry by working as a hairstylist at her mom's shop. But, don't take her for a simple stylist as Jackie knows how to make a weave and all the technical terminology. For her, it isn't just a job but a craft, and she takes it seriously.
Morgan
With NYU on the horizon, Morgan is just trying to make it through the year and figure out how she'll afford her living expenses since her scholarship barely covers her tuition. But, before college is an option, she'll first need to get through high school without crying or cutting someone.
Maria
Like most friendships in media, Maria and Morgan were cool until high school. But rather than breaking up because Maria became popular, it seemed Victoria, one of Jackie's friends, who is close to Morgan, made Maria feel pushed out, thus leading to her becoming a mean girl.
Victoria
Victoria is the type you'd rather be cool with than on her bad side, for she is an around-the-way girl who isn't above a good hustle or tasing someone.
Tiffany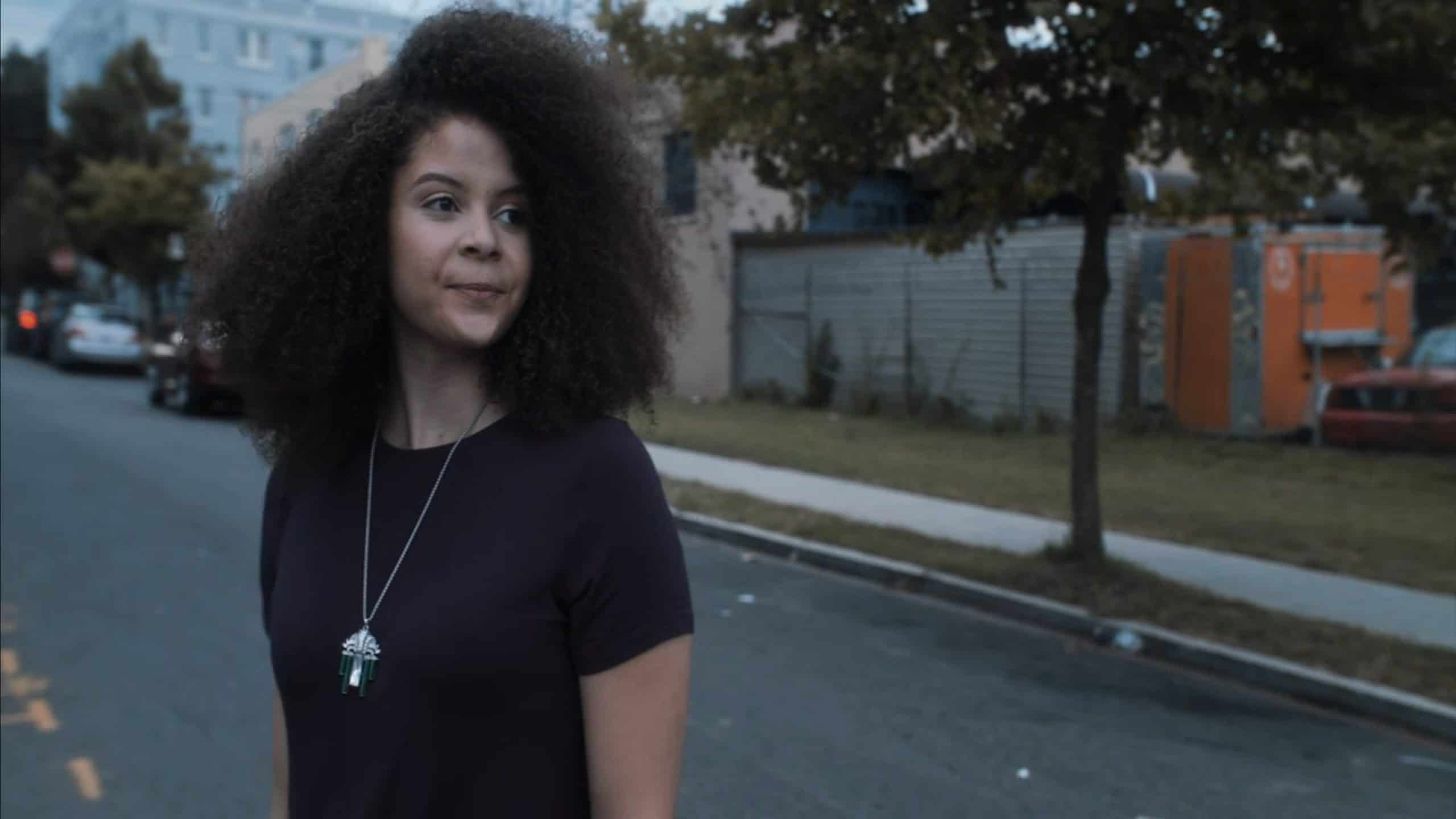 Of Jackie and Morgan's friend group, Tiffany is the most chill. She is more than willing to show up and be there, but she isn't necessarily the type to start or finish some drama. She'd rather smoke some weed with cool people, go to the park, work, or chill with her boyfriend.
Review
---
Community Rating:
---
Our Rating: Positive (Worth Seeing)
Highlights
It Makes Sure To Establish The Leads As Individuals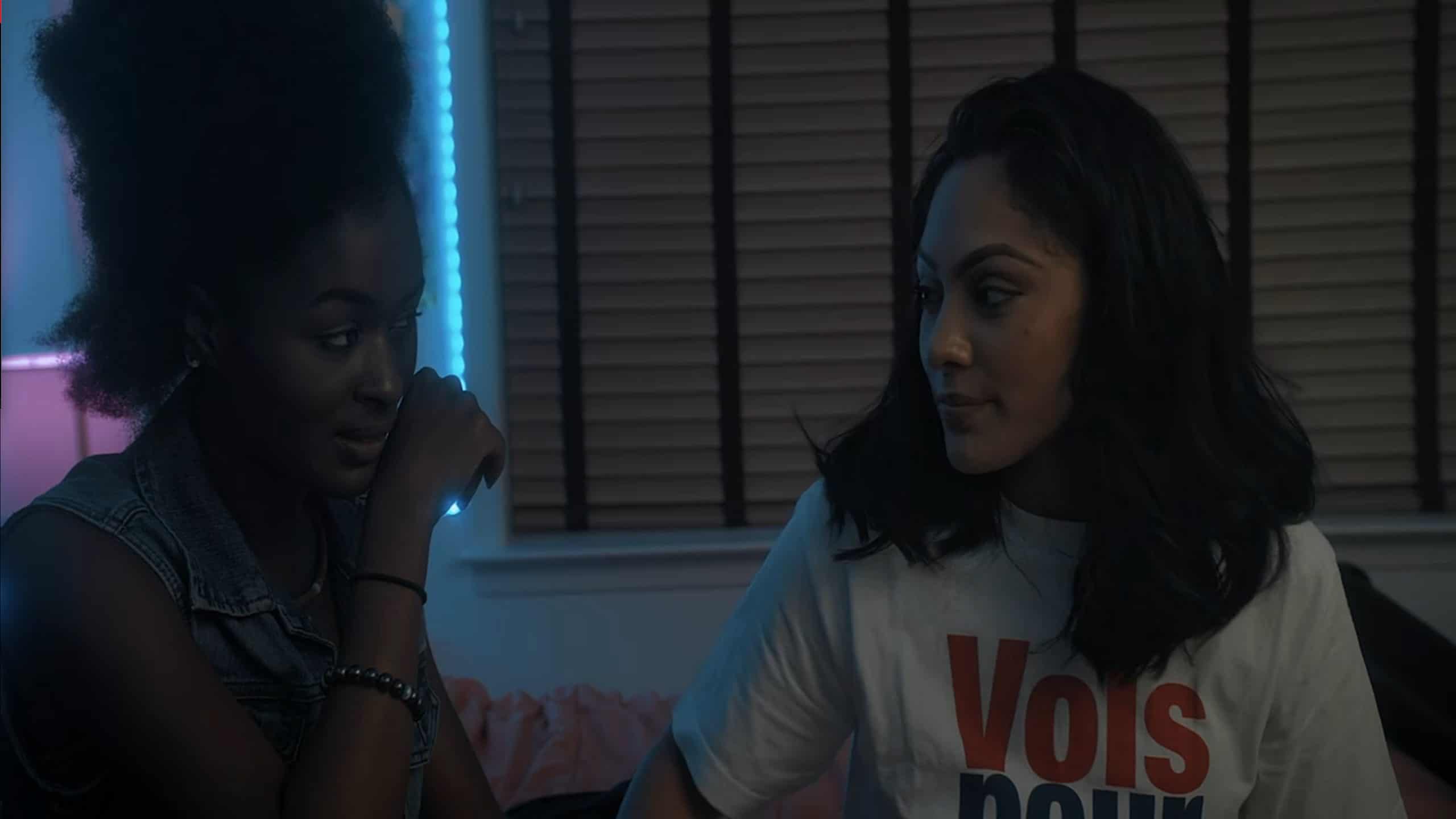 "Bundles" does more than simply give us a short title card with a name and move on. You get to know each young lady, whether it is Jackie, Morgan, Tiff, Victoria, or even Maria, beyond the initial façade. Maria, despite being portrayed as a villain, we're clued into her home life with her Abuela, that she is into sports, and knows some things about local gangs the other ladies don't.
Then there is stuff that, surface-wise, you may not have guessed, like Jackie being student body president and one of the top people in her class. That she and Tiff had fought a few times growing up, that Tiff wants to get into the makeup industry, in the VFX realm, and more.
All of that, and likely information I missed, specifically regarding Vick, makes you feel that "Bundles" isn't telling you about these people and letting that be it, character development-wise. Instead, these characters drop information, and it is followed up in ways that, even if they didn't say anything, you could understand the different dynamics in the group. Never mind, as individuals, what led to them doing this, saying that, or their reactions.
It's Politically Incorrect
A lot of movies and shows tend to stay away from being too ignorant or politically incorrect unless the people behind it have an established brand and can weather the criticism and potential backlash. "Bundles" doesn't care about that. We get racial comments, 9/11 conspiracies, and nothing that will make you think the people behind this want to be offensive but rather authentic regarding the type of characters they created.
Don't get it twisted. People from the urban part of DC can be posh, politically correct, and what have you. But if you don't have to code switch and your native tongue veers towards saying things not meant for sensitive ears, you're going to talk how you like to talk.
It Presents A Rather Brilliant Hustle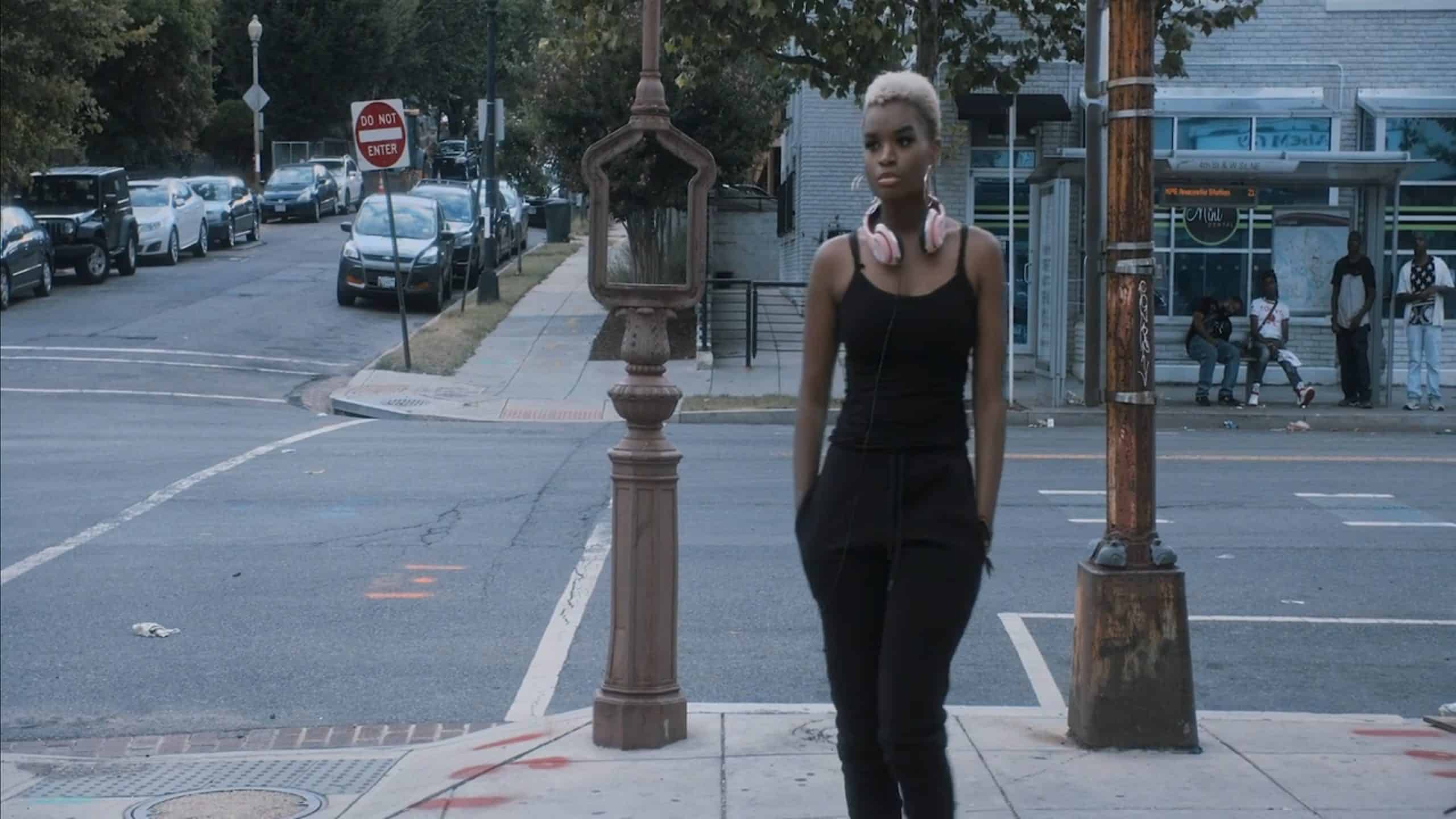 Hair is a notable commodity. It costs $100s for extensions, clips, and ponytails, if it is high quality, and in the movie "Good Hair," they break down the legal and black market for it. So Victoria coming up with the idea and the film being built around that was definitely unique. Did it go deep into what a woman's hair means to them, depending on their culture? Not really. There is a moment when one character notes their hair journey after their parent cutting it off, mainly because they wanted a boy, but other than that? Generally, "Bundles" doesn't go too deep.
On The Fence
Lack Of Emotional Investment
People get hurt and even die in "Bundles," but the problem is, you aren't given enough to care about their mortality. But, in general, that is part of "Bundles" problem. You learn enough to appreciate the ladies, and they are made to be likable, but as for growing attached to them? Enough wasn't presented to go that far. Thus, when the possibility of jail or being killed comes up, you recognize it is unfortunate but aren't like, "DON'T KILL MORGAN!"
[ninja_tables id="46802″]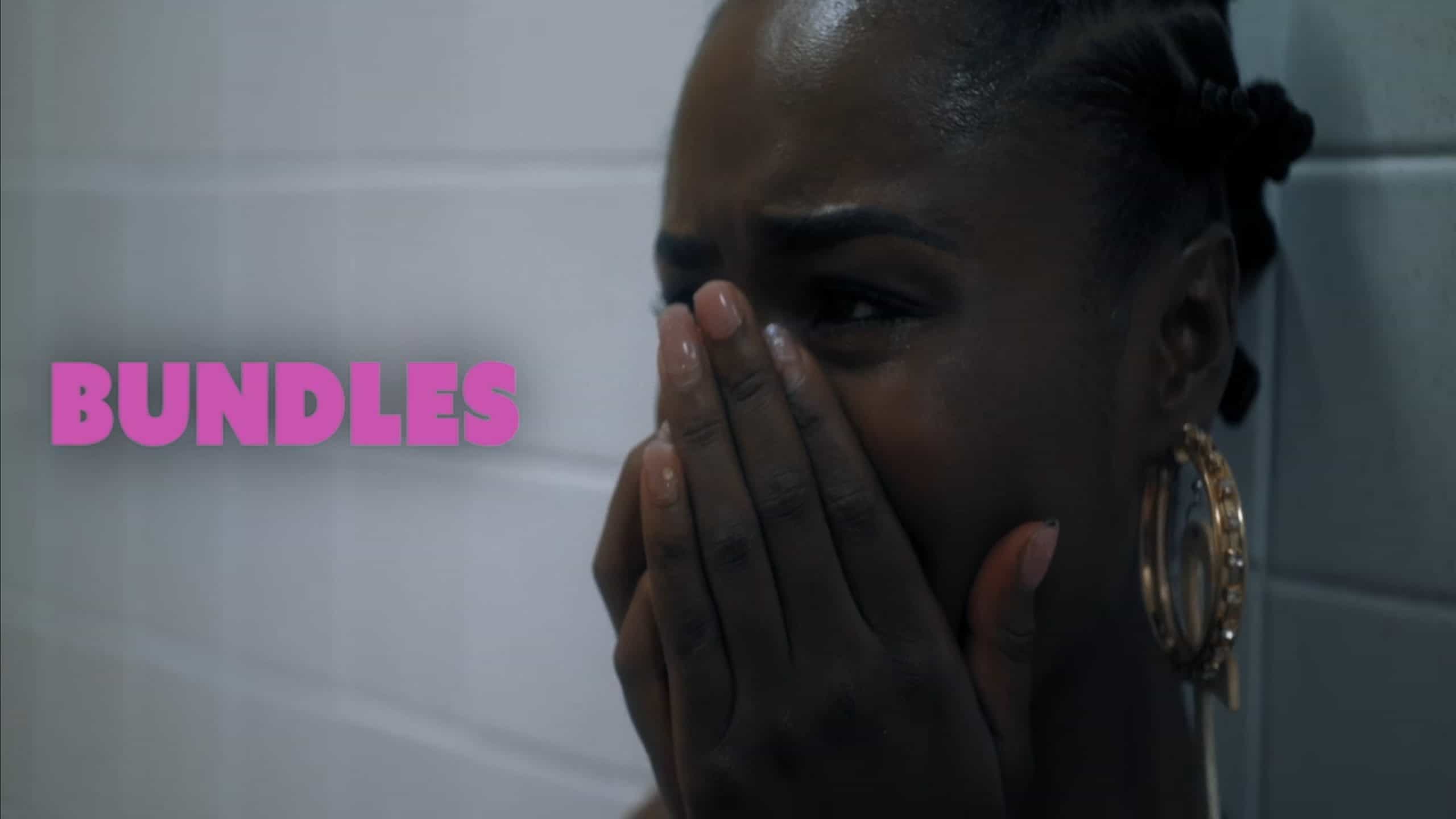 Bundles (2022) – Review/ Summary (with Spoilers)
Overall
From the premise of ladies stealing hair to make money, characters developed enough to be likable, and some politically incorrect dialog, "Bundles" makes a good effort to stand out. However, in the pursuit of likable characters, it doesn't allow them the kind of complexity to get you emotionally attached.
Highlights
It Presents A Rather Brilliant Hustle
It's Politically Incorrect
It Makes Sure To Establish The Leads As Individuals
Disputable
Lack Of Emotional Investment
---
Follow, Like, and Subscribe
Community Rating: 0.00% (0) - No Community Ratings Submitted (Add Yours Below)