"Anything's Possible" is a cute love story that knows to get specific about its lead's experience when it matters.
Director(s)
Billy Porter
Screenplay By
Ximena Garcia Lecuona
Date Released (Amazon Prime)
7/22/2022
Genre(s)
Comedy, Drama, Romance, Young Adult, LGBT+
Duration
1 Hour 38 Minutes
Content Rating
PG-13
Noted Cast
Kelsa
Eva Reign
Khalid aka Khal
Abubakr Ali
Emberlee aka Em
Courtnee Carter
Chris
Kelly Lamor Wilson
Selene
Renée Elise Goldsberry
Otis
Grant Reynolds
This content contains pertinent spoilers.
Film Summary
17-year-old Kelsa is prepping for college next year, and her focus will be on zoology due to her love of all animals, with the end goal of being a nature cinematographer. But, while Kelsa enjoys learning about animals, her eccentric mom Dr. Selene, making YouTube videos and hanging out with her best friends Em and Chris, senior year is different.
How? Well, she gets a boyfriend. Khalid, who comes from a family of Iranians, and is a wonderful artist who wants to get into designing buildings and their layouts, but not as an architect, falls for her. Now, this appears to be simple at first, boy crushes on girl, dates, falls in love, etc. However, Kelsa being trans, not wanting people to protect or fight for her, and her trying to navigate being proud of her community yet not wanting being trans to be the prefix of all she is, complicates things. Especially as she and Khal have fallouts due to their relationship, and the worst comes out of people.
Things To Note
Reason(s) for Film Rating: Cursing (Throughout), Violence (Minor fights), Sexual Content (Skimpy outfits, that's about it), Miscellaneous (Teenage drinking)
Question(s) Left Unanswered
Who is allowed to dress like Em and Kelsa in high school?
Why did the school seem so interested in Kelsa's love life? Especially the extras? Granted, I'm more than a decade removed from high school, so maybe things have changed, but Kelsa and Khal getting together wouldn't have been more than texts between friend groups, if that.
Character Descriptions
Please Note: This character guide is not an exhaustive list of every cast member, and character descriptions may contain what can be considered spoilers.
Kelsa
17-year-old Kelsa loves animals, to the point of wanting to document and film them as a career, and, while she hasn't had the worst transition experience, she badly wants to spread her wins to Cali or New York City for the next chapter of her life.
Khalid
The oldest of two boys from an Iranian family, expectations are high for Khalid, and both of his parents, his mother especially, are invested. However, Khalid doesn't wish to adhere to the 4-year college plan and being on his parents' timetable. He wants to control his life and what he does and focus on a career that can make him happy versus giving his parents something to brag about before he has really accomplished anything.
Em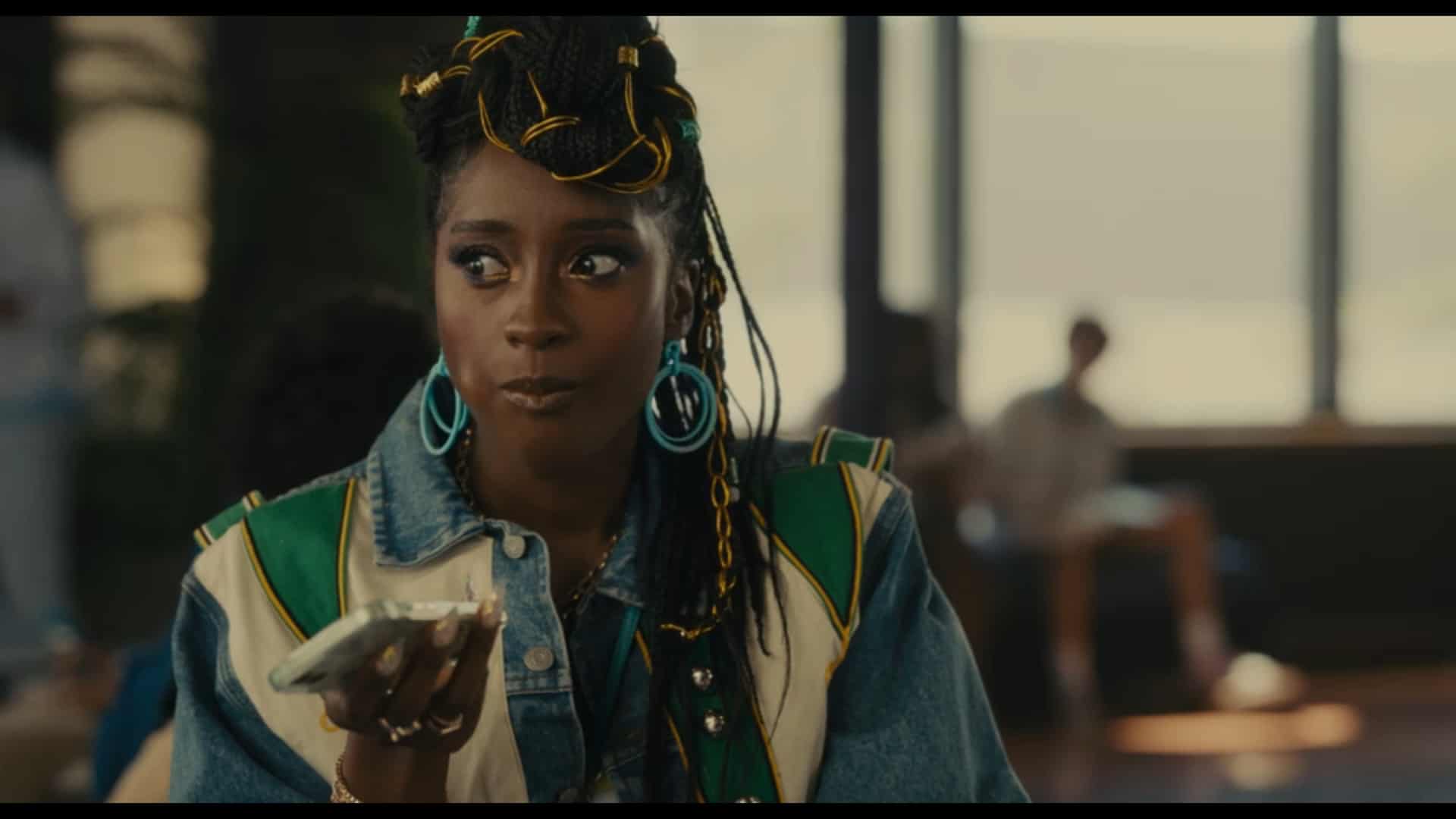 Em is one of Kelsa's two best friends who is a fashionista always serving looks.
Chris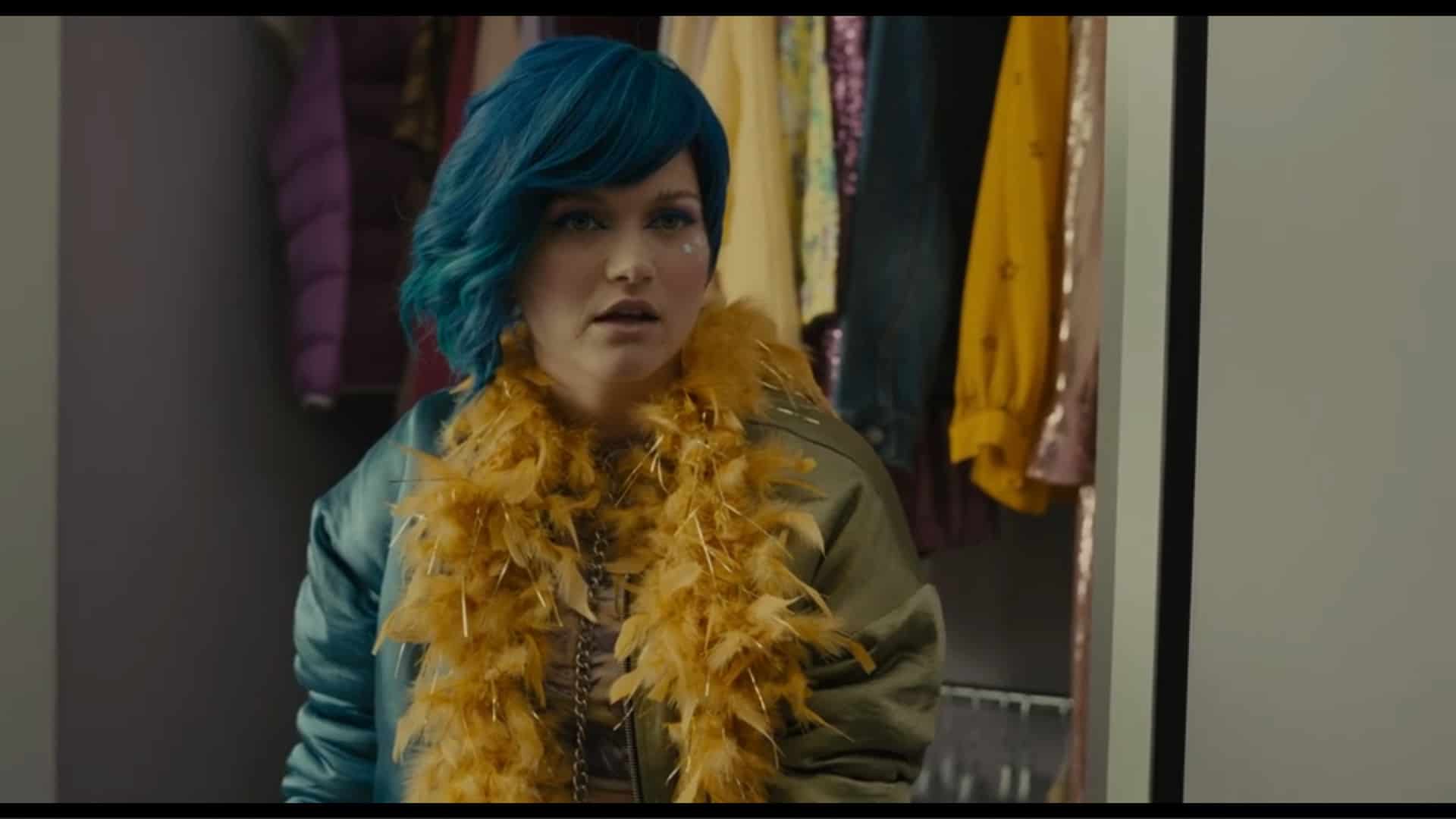 Chris is Kelsa's intense friend who has an on-again and off-again relationship with a boy and like Kelsa and Em, has a very distinct look. One that isn't just about fashion but also a warning that Chris will mess you up.
Selene
Selene is Kelsa's mom and a doctor who is very supportive of her daughter, to the point of it being uncomfortable for Kelsa. Hence "The Law of Averages" rule which forces Selene to recognize what the average mom wouldn't do when raising her teen daughter.
Otis
Otis is Khalid's best friend and a welcome part of his family's table, who isn't doing the best at school, but thankfully Khalid has the kind of patience needed to help him out.
Review
Our Rating: Positive (Worth Seeing)
Highlights
Kelsa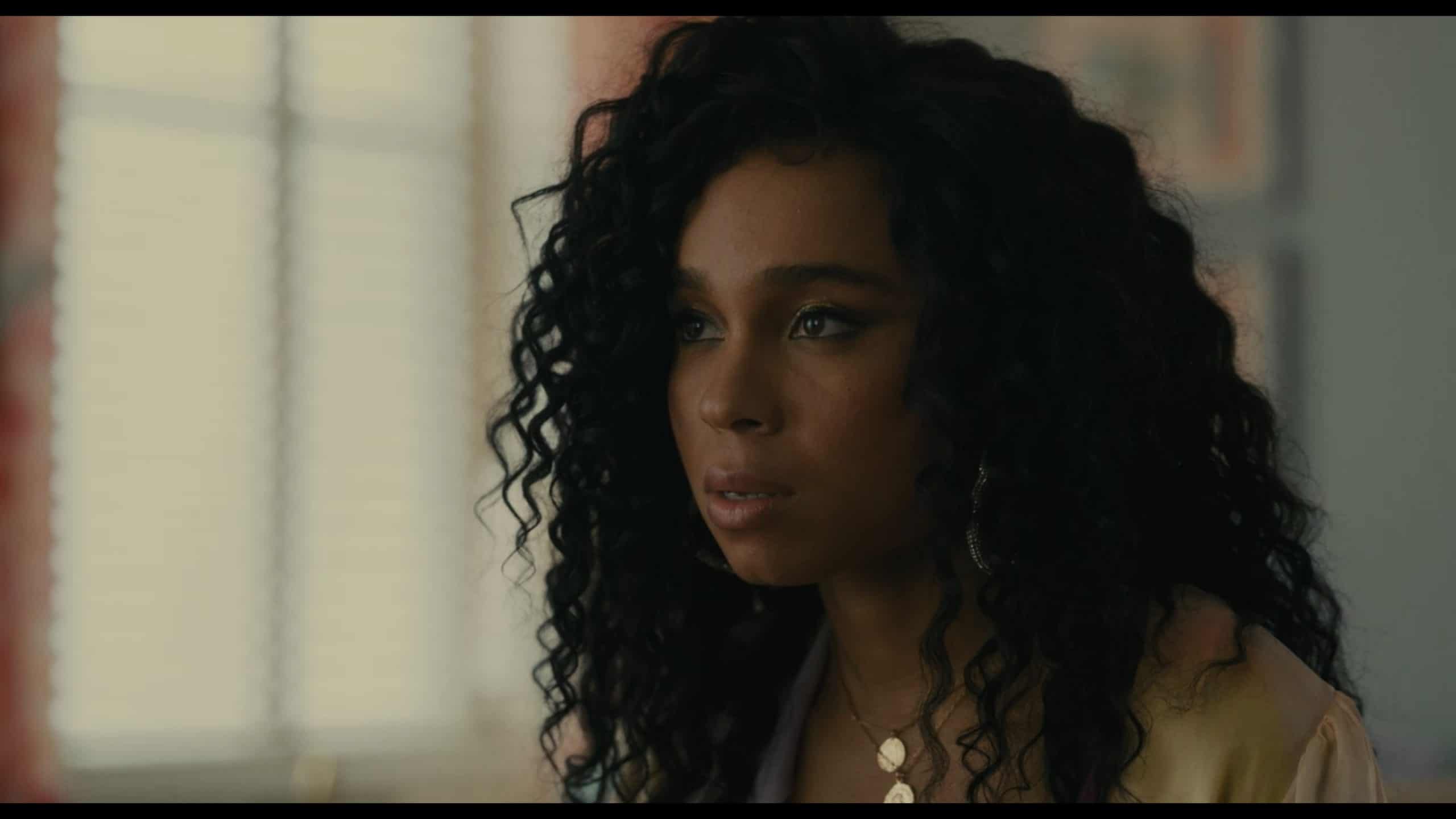 Kelsa as a character furthers the conversation about what the prefix "trans" means regarding trans people. It creates a sense of community, yet it is also othering. You can be proud of your journey but also recognize how hard it is due to those who have an aversion to trans people and overzealous allies.
For Kelsa, being trans is a personal thing, and even with having a YouTube channel, her content, and her person, she isn't out here marching for rights or anything like that. Kelsa simply wants to be. Similar to how many Black people love their culture but aren't necessarily jumping at the chance to be at every protest, retweet traumatizing videos with their added two cents, or be the spokesperson for their culture. Now, this isn't to say Kelsa wants to be removed from all that it means to be trans when it isn't convenient, for her YouTube channel is about documenting her transition and giving a face to what life could be.
However, what you have to appreciate about "Anything's Possible" the most is that it creates that perfect balance between having us know about how the character has been molded by their community and presenting them as individuals with interests and thoughts beyond their inherited culture.
Kelsa And Khal Were Cute And Went On A Actual Date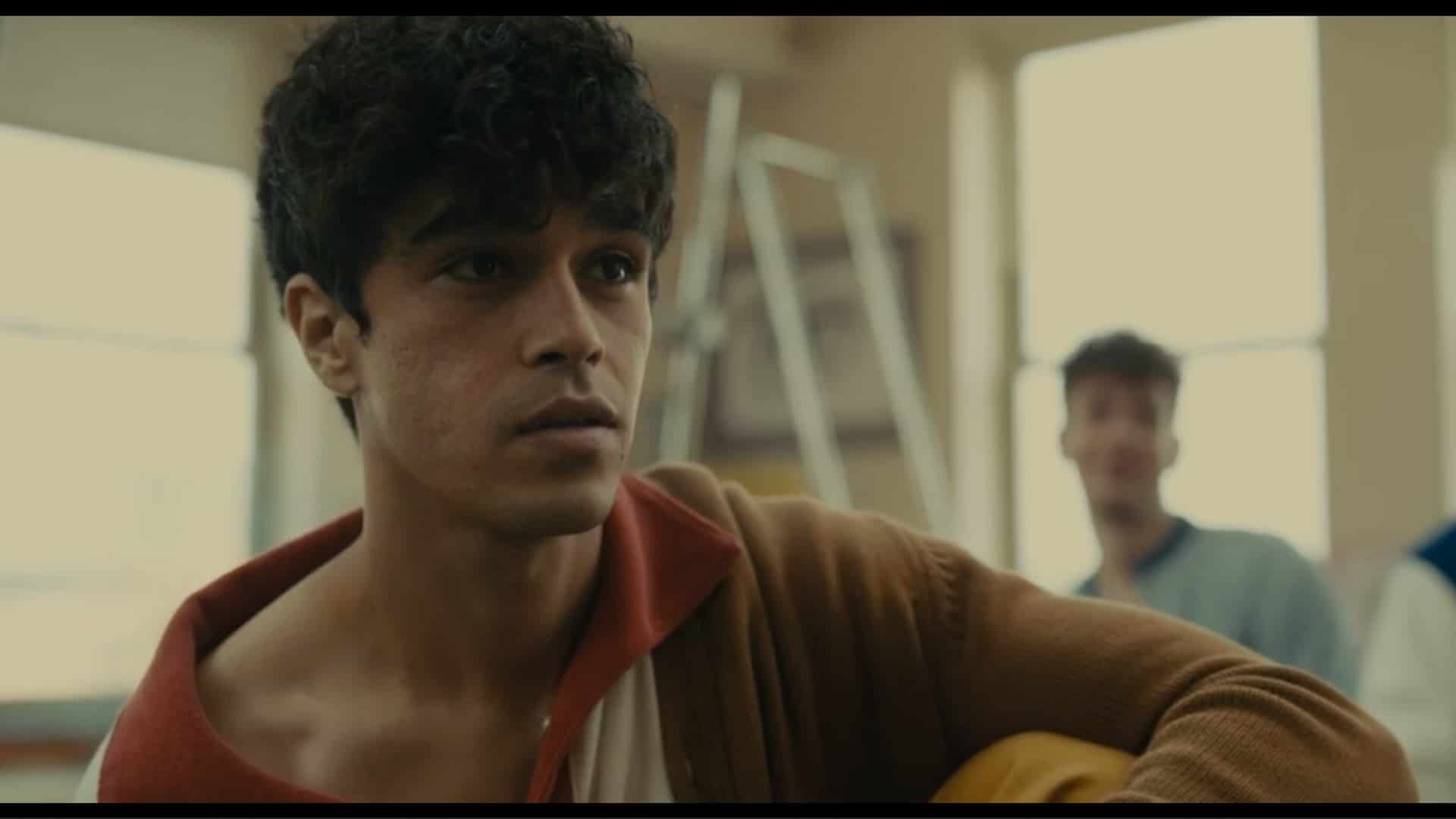 What makes Khal and Kelsa cute is that neither one is shown to be perfect. Yes, sometimes the pursuit of making them awkward, by having them trip, slip, and not know what to say, can feel a bit forced. But that's part of the charm. Them making out on the grass, despite Kelsa wearing white pants and her slipping while she tries to get up? It makes the moment feel authentic. Khal tripping on his way up to Kelsa's front door, or people mispronouncing his name, Khalid, but trying adds layers to the relationship, making it feel real.
But one of the things we most appreciate is we saw them go on a date. Khal and Kelsa weren't just hanging at each other's houses, parties, or school. A whole date was planned, from taking public transit into the city to going to a zoo, and all of this really allows for a solid foundation for them and one for you to get properly invested in this relationship.
Especially considering, like all romance movies, you knew some BS was going to test this relationship.
Shouting Out Trade Schools and Two-Year Colleges
While it isn't a major plot, but more so something to establish Khalid has a life outside of Kelsa, you have to appreciate how his plan was to go to a two-year trade school and get what he needs. For Kelsa, she wants to head to Cali or New York to start her next act, brand new, with people who don't know her. Khalid is different. He generally likes his parents, his brother, and while his friend situation is rough, he doesn't feel the need to have a new era in his life. He just needs the credentials and training to be what he needs to be.
Which makes him talking about wanting to learn computer-aided drafting over being an architect refreshing. Mainly, it expands the idea that 4+ year schools are no longer an obligation. It's the traditional route, but, as history has shown, traditions often are based on assumptions, and often assumptions are formed from lazy thinking.
Supporting Characters Had A Life Outside Of Kelsa and Khal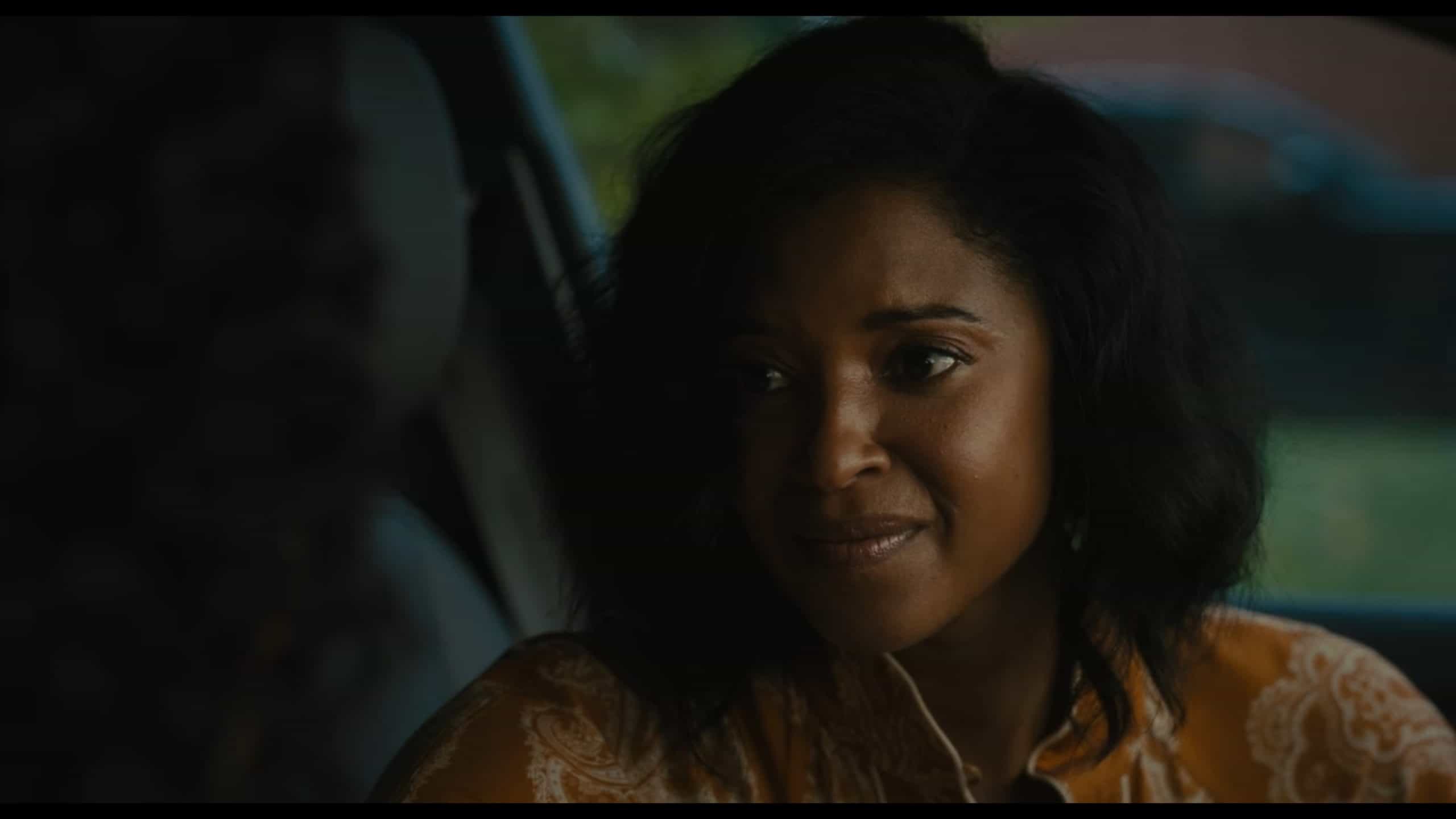 Everyone in "Anything's Possible" has both a pronounced and assumed life outside of Kelsa and Khal. Chris has this whole saga with her off-and-on boyfriend going on in the background. Selene is an on-call doctor with an ex-husband with whom she had a very dramatic end to her relationship. Otis appears to have learning issues, Em has a whole friend outside of Chris and Kelsa that we don't get to know much, and the list goes on.
On The Fence
The Most Notable Trans-Averse People Are Dark-Skinned and Black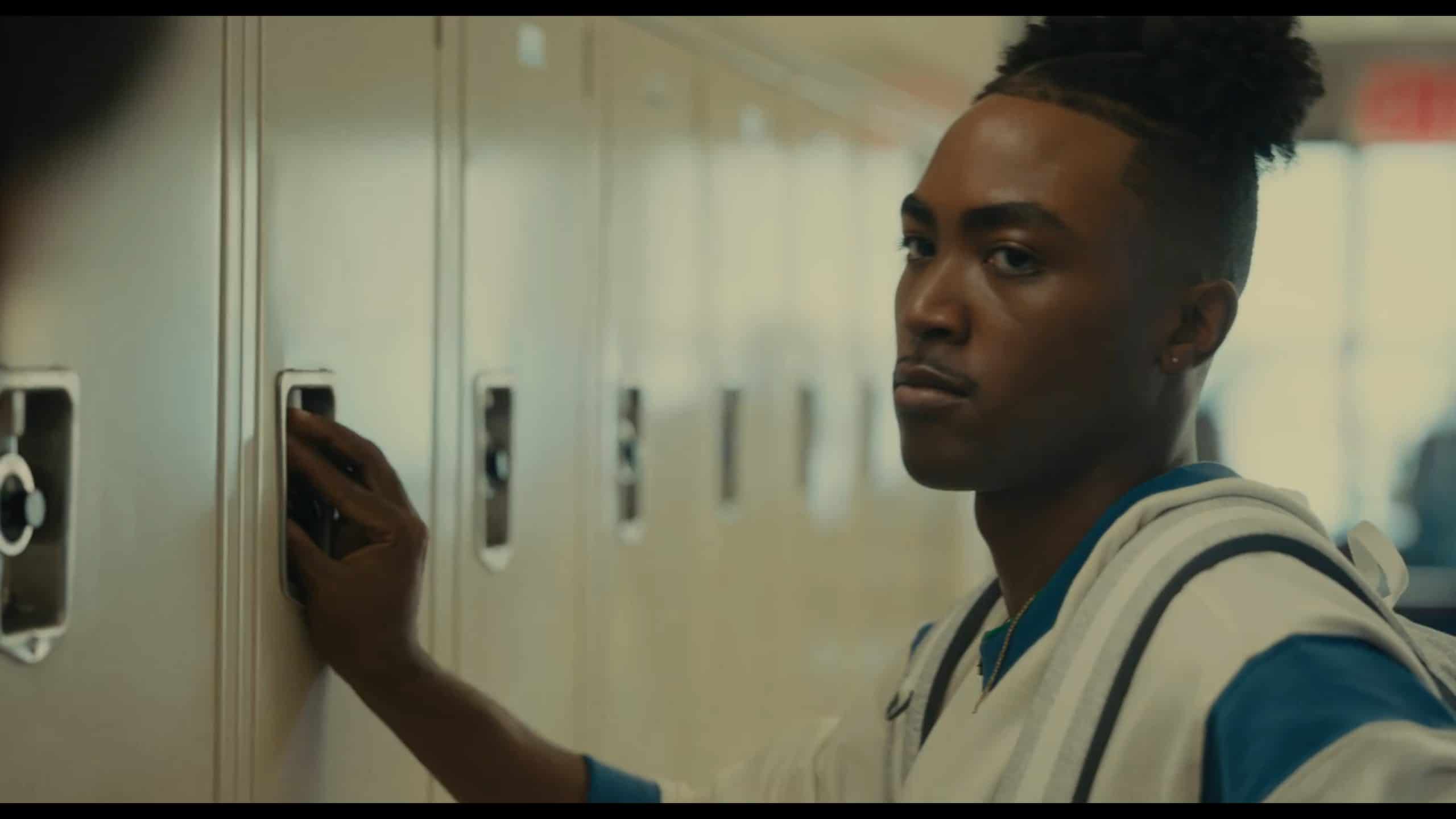 It pains me to my soul Em says the most ignorant things in the film, and Otis? Oh, he is full-on trans averse, in a way that isn't to Kelsa's face, but he definitely is an ass. And it sucks that the most vocally trans-averse people are dark-skinned, mainly because it pushes towards stereotypes for me.
Granted, should actors who are dark-skinned not get to play villainous or unlikable roles? No. However, of those who say anything against Kelsa and make her life hard, it being solely dark-skinned people, despite all the extra we see? Those are the ones really rallying against her? It sucks.
The Mandatory Romance Movie Blow Up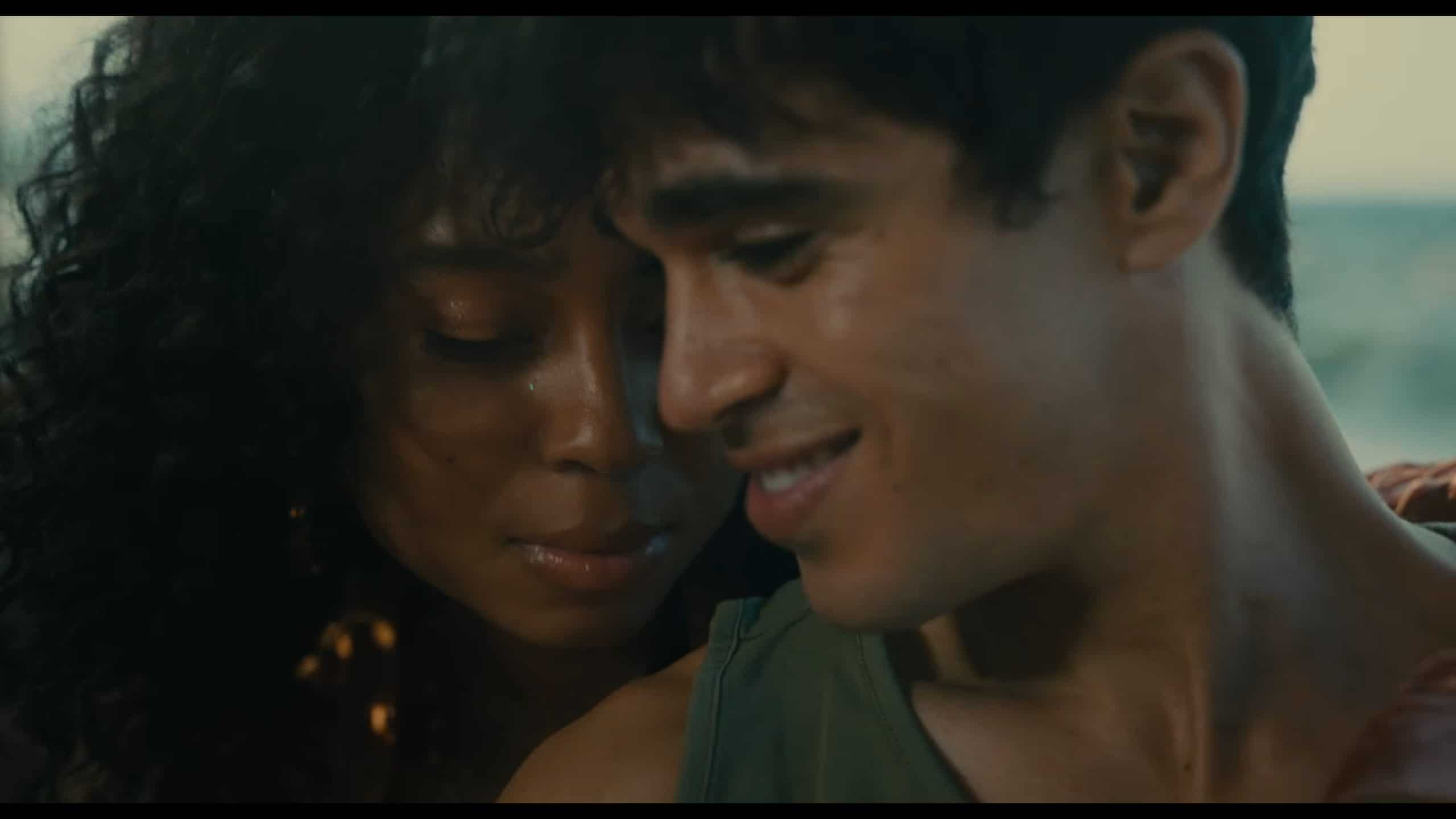 There is no such thing as a romance movie in which something or someone doesn't pop the bubble of the couple and end their honeymoon period. You can already guess what happened since the last topic hints to it, and with that, it's hard to not feel torn between the fantasy you want trans people to have, as cis people, hetero especially, constantly get, yet also wanting that sense of realness.
After all, what makes Khal and Kelsa cute is how real they come off, so to not show the challenges they'd face? Be it getting intimate beyond making out or what it means to not only be someone trans dating a cis dude but being a cis dude dating a trans girl, there are potential complications. We see it in this movie, in Showtime's "The Chi," Netflix's "Heartstopper," "Pose," and another pseudo-recent love story featuring a trans lead, "Port Authority." It's something that is on the minds of the characters and perhaps the viewers as well.
But, it's not something that can easily be resolved with the usual grand gesture. So as much as you appreciate this, like "Port Authority," featuring some trans aversion but no violence, there are times you wish, like "Heartstopper," to a point, it leaned more on the dreams many of us have for the future, and not the present we want changed.
Movie Directory
On The Radar
---
Ratings
---
Special Categories/ Tags
---
Affiliate Link(s)
Links contain affiliate links which, If you make a purchase, we'll earn a commission from the company.
New Movie Releases
- Amazon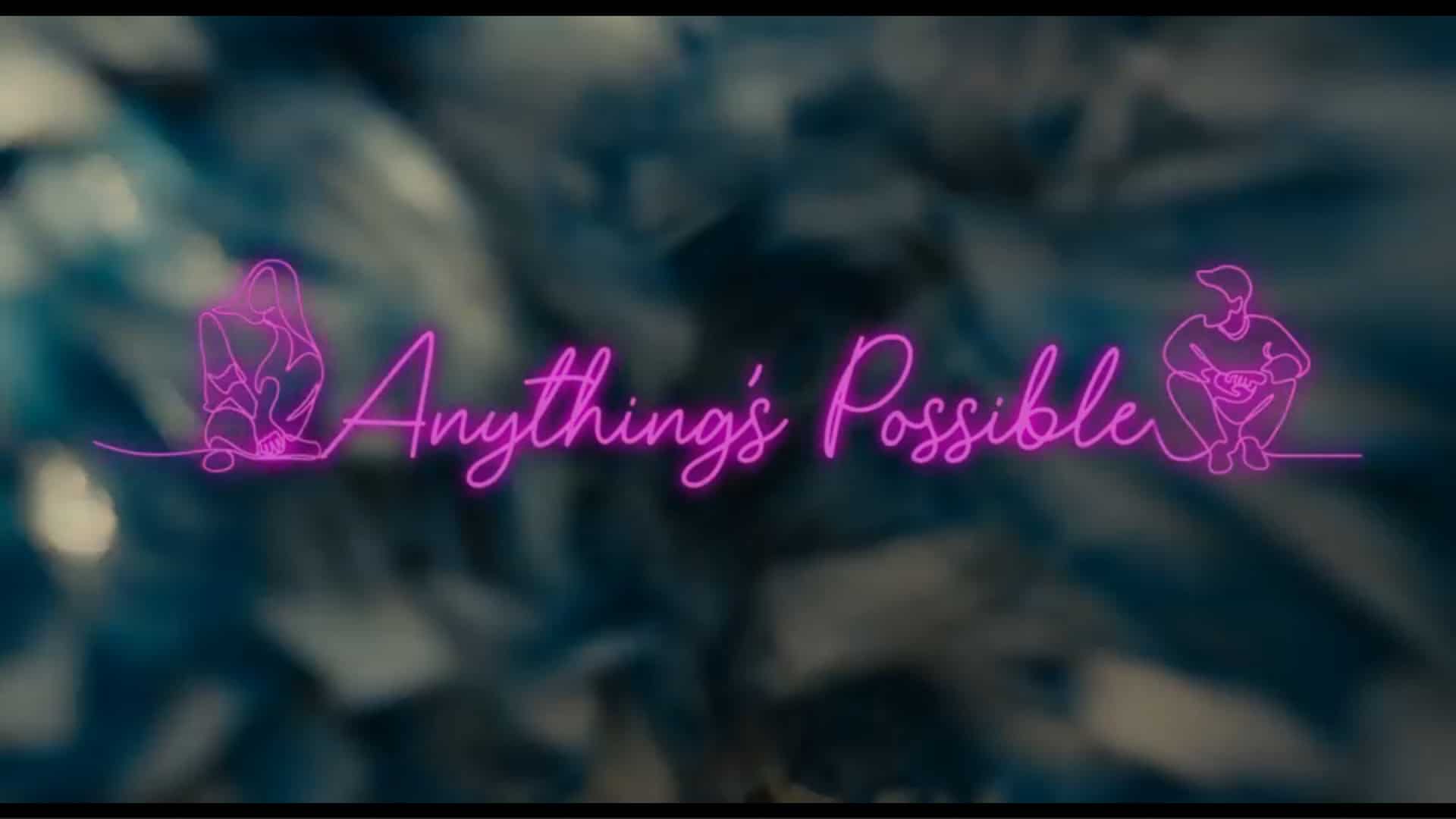 Anything's Possible (2022) – Review/ Summary (with Spoilers)
Overall
"Anything's Possible" is an adorable young adult romance that features a trans girl as the lead, but it pushes you to question, is it necessary to add a prefix or note it is an LGBT film? Yes, it features one, but the story built here has the perfect balance of being universal yet specific when it matters.