A character guide for HBO's "The White Lotus." Included is information about characters and noteworthy information about the series they're in.
---
Please Note: This content contains pertinent spoilers, descriptions are updated as new information is presented, images changed as better ones are captured, and this is not an exhaustive list of every cast member, guest star, or reoccurring role.
General Information
| | |
| --- | --- |
| Network(s) | HBO |
| Created or Developed By | Mike White |
| First Aired | 7/11/2021 |
Groups & Organizations
Poof (1.1): The company Nicole works at as a CFO which is part of the search engine industry
Notable Locations & Items
Tradewinds Suite (1.1): The room the Mossbacher family and Paula are staying in
The Palm Suite (1.1): The room the Pattons are staying in
Hibiscus Suite (1.1): The room Tanya is staying in
Other Noteworthy Information
Time Passing (1.2): Tanya notes her mom died a few weeks ago, and it is noted she died in June in episode 1.
Season 1
| | |
| --- | --- |
| Air Dates | 7/11/2021 – 8/15/2021 |
| Episode Count | 6 |
Plot
A handful of rich, sometimes snobbishly privileged people come to a Hawaiian resort known as The White Lotus. It is run by Armond, with the assistance of Spa Manager Belinda, a new trainee named Lani, among many more. The guest for the week includes the Mossbacher family, consisting of Mark, who worried he has testicular cancer, his wife, Nicole, who is the CFO of Poof, their children, Quinn and Olivia, and Olivia's friend from college, Paula. Alongside them, there is Tanya, who is still reeling from the death of her mother and newlyweds Shane and Rachel, who can be seen as Beauty and the entitled twerp.
Together, the guest seem hell-bent on driving Armond and Belinda mad, and we're told, by the time this whole trip is over, someone goes home in a box. All signs point to Rachel, but considering the guest are starting to intermingle, we only know that Shane lives to be saddened by what happened.
Notable Episodes
Armond (Murray Bartlett)
Armond is the resort manager for The White Lotus and, at the beginning of the series, he was 5 years sober. However, thanks to Shane, that goes downhill fast, and considering how messy Armond is on drugs and alcohol, no one might be safe. Especially the cute male staff members.
Additional Information
Quotes & Gifs
Rachel Patton (Alexandra Daddario)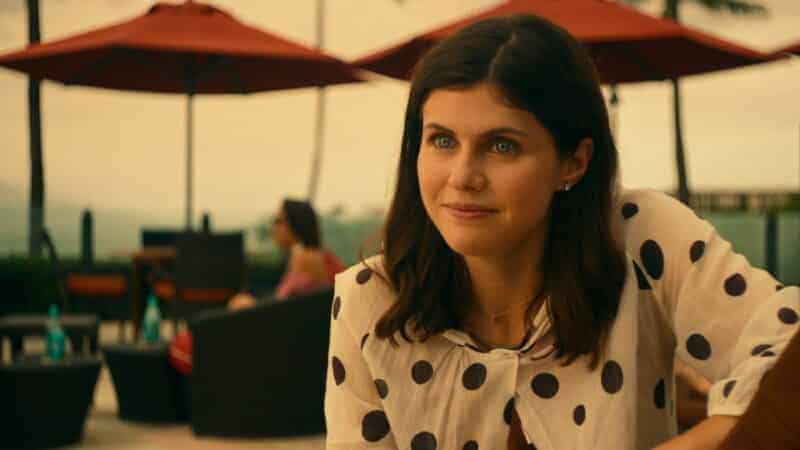 Before her marriage to Shane, Rachel was a journalist of forgettable, quantity not quality, articles. Now she is married to a rich man and wrestling with the idea of a purpose beyond Shane's carnal desires.
Additional Information
Quotes & Gifs
Shane Patton (Jake Lacy)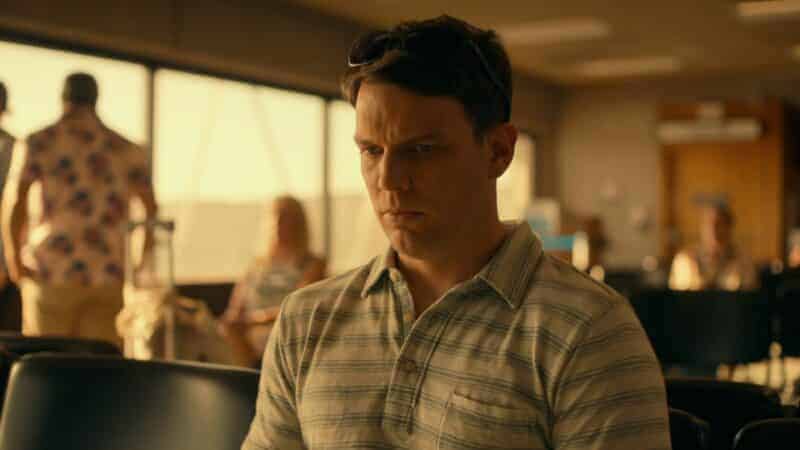 The heir to a real estate fortune, Shane is entitled, arrogant, and an uninhibited ass. One who makes Armand's life hell during his stay at The White Lotus due to a room mix-up.
Additional Information
Introduced In Season 1, Episode 1
Meeting The Wife (1.1): Shane met Rachel through friends of friends last September
Quotes & Gifs
Nicole Mossbacher (Connie Britton)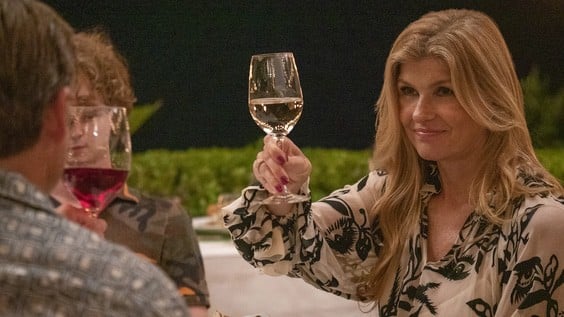 The CFO of the tech company Poof, who is notably unaffectionate towards her husband, Mark, and often battling with her daughter Olivia.
Additional Information
Quotes & Gifs
Your power is your independence.
— Nicole (1.2)
Mark Mossbacher (Steve Zahn)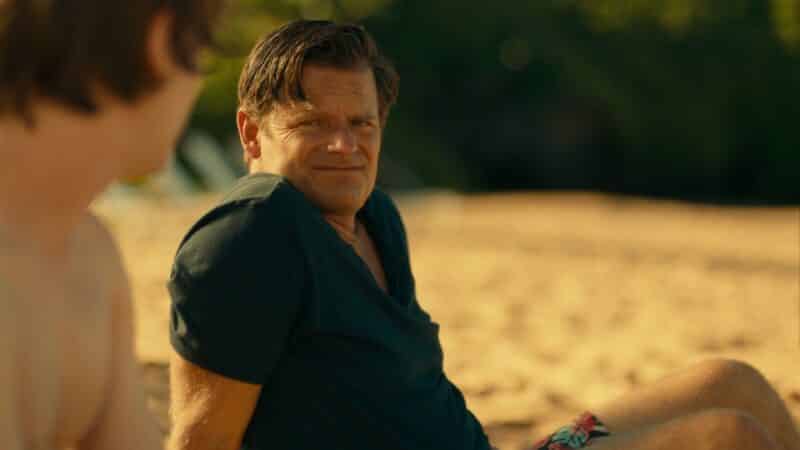 Nicole's husband who is struggling with the recent reveal that his father was a homosexual who died of AIDS.
Additional Information
Introduced In Season 1, Episode 1
Daddy Wasn't There (1.1): Mark's dad died at the age of 46, and Mark was Quinn's age when that happened
Length of Marriage (1.3): Mark notes he and Nicole have been married for 22 years, and he chased Nicole for three years due to the struggle of getting with someone so dedicated to their job.
Cheater (1.4): Cheated on Nicole with one woman multiple times
Quotes & Gifs
Olivia Mossbacher (Sydney Sweeney)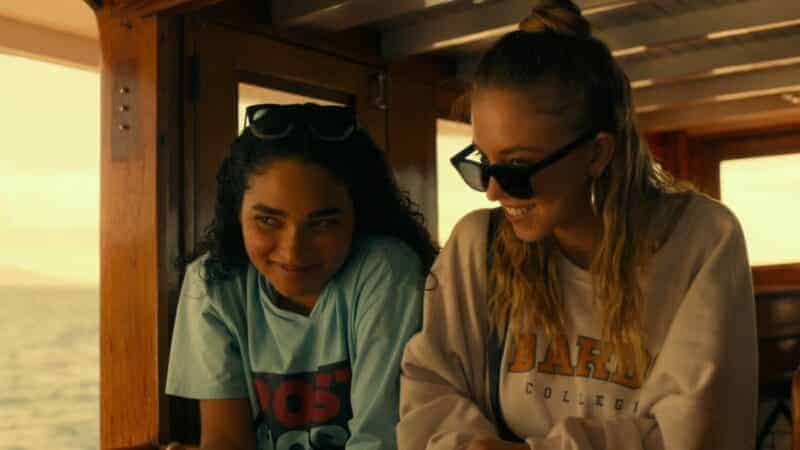 Mark and Olivia's eldest child and only daughter who often challenges them with her progressive values.
Additional Information
Quotes & Gifs
Paula (Brittany O'Grady)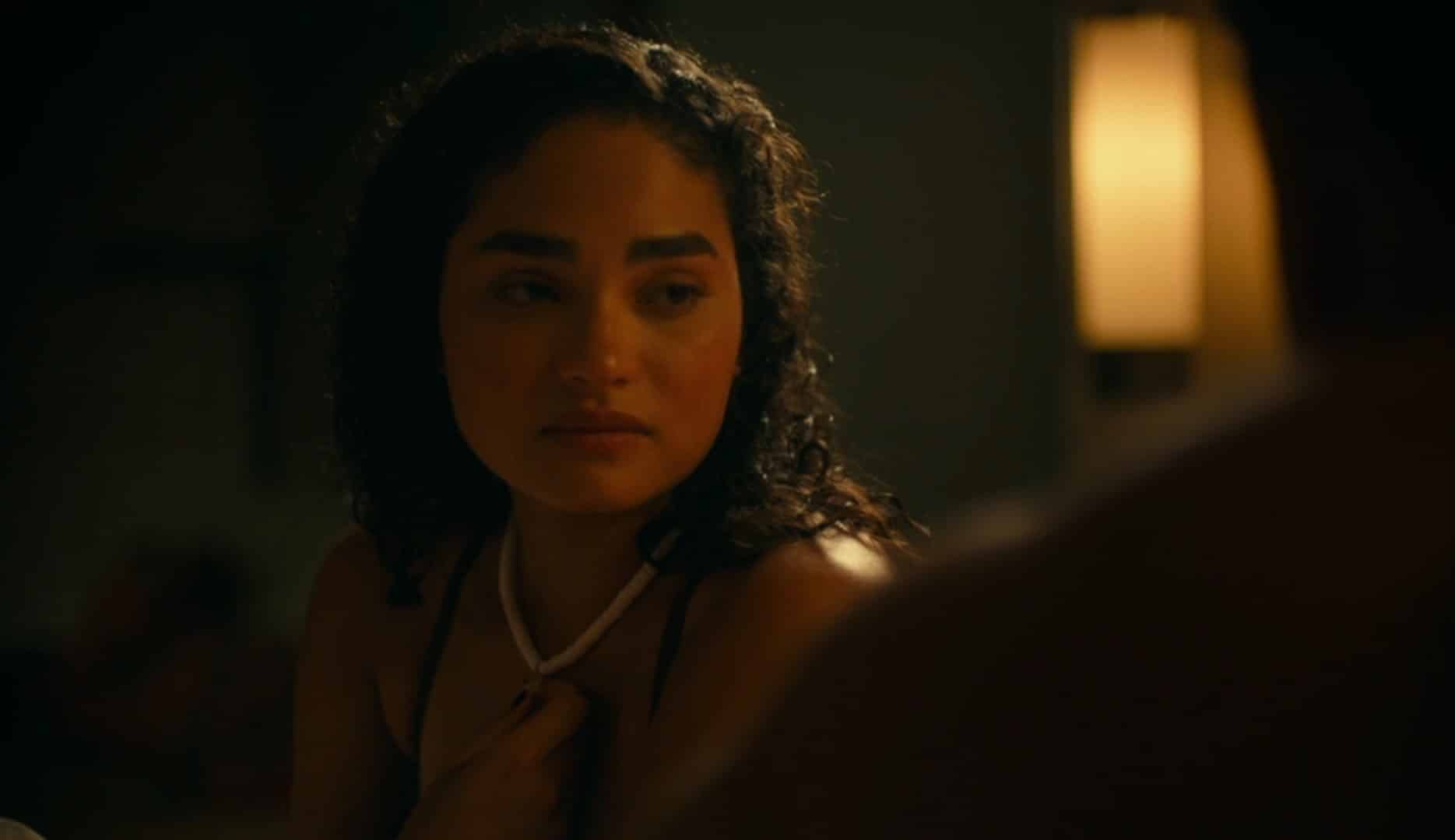 Paula is Olivia's best friend who shares many of Olivia's beliefs, but with her not coming from a rich family, she holds her tongue far more than Olivia does – though she does sometimes join in what Olivia has already started.
Additional Information
Introduced In Season 1, Episode 1
Education (1.1): Paula and Olivia are sophomores in college
Siblings (1.6): Paula has a sister
Quotes & Gifs
Well, I guess it's not stealing when you think everything is yours.
— Paula (1.6)
Tanya (Jennifer Coolidge)
Lonely and depressed, Tanya planned her trip to the White Lotus to finally spread her mother's ashes. However, in search of connection, and with having a troubled relationship with her mom, while she meets intriguing people and tries to bond with them, it often is a struggle.
Additional Information
Introduced In Season 1, Episode 1
Bye Mommy (1.1): Her mom died last June
Mommie Dearest (1.3): Breaks down that her mom lacked maternal instincts or skills, was always looking for male affection, could have been a nymphomaniac, and have a borderline personality disorder.
Quotes & Gifs
I think a lot of things get in the way with promising things to people, when you can barely deliver for yourself.
— Jennifer Coolidge (1.2 – After Show)
I just wanna show my hand. I don't wanna play poker anymore. I just wanna skip all the layers and just go straight to the crazy, and just let the chips fall where they may. And, you know, just show him, show him the core of the onion.
— Tanya (1.5)
Belinda Lindsey (Natasha Rothwell)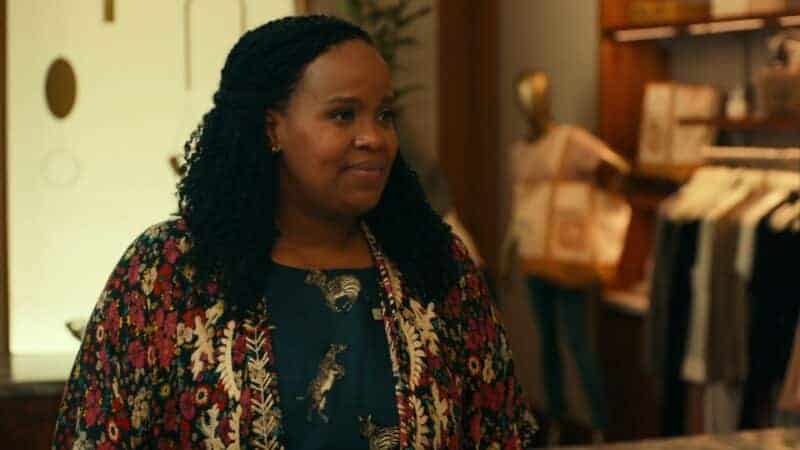 At The White Lotus, Belinda is the Spa Manager who does have dreams of opening her own place, but without the funds to do so, she just does her job.
Additional Information
Introduced In Season 1, Episode 1
A Child (1.3): We learn Belinda has a son in school
Training (s1): Reiki, Chakra balancing, and manual lymphatic drainage massage
Quotes & Gifs
Lani (Jolene Purdy)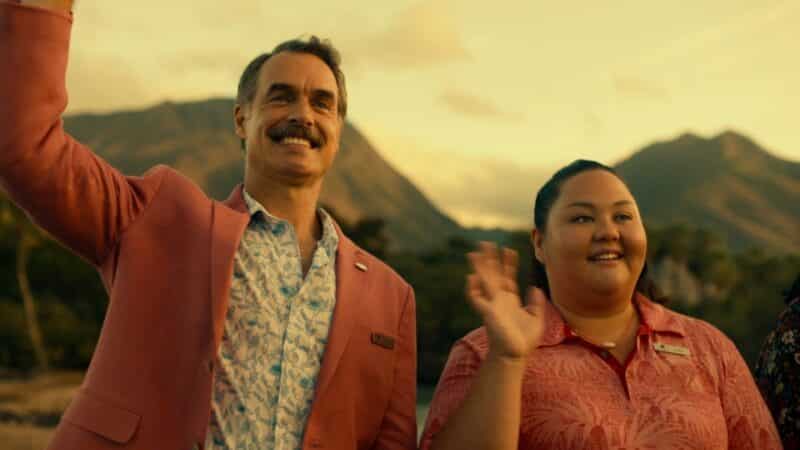 Lani was a new employee who started at The White Lotus the same day she gave birth, thus she hasn't been seen since episode 1.
Additional Information
Quotes & Gifs
Quinn Mossbacher (Fred Hechinger)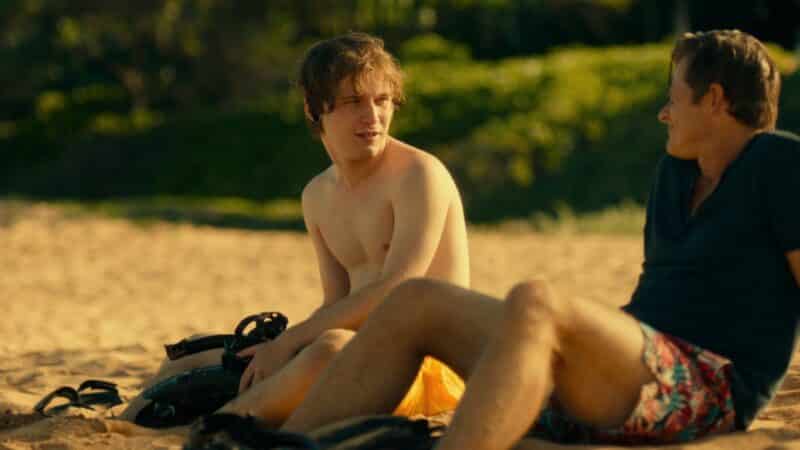 Quinn is Olivia's little brother, who is a bit eccentric, but mostly keeps to himself. If he isn't on his phone, it is his tablet or Nintendo Switch. Because of this, Olivia rags on him constantly and pushes the idea he is a creep.
Additional Information
Quotes & Gifs
Dillon (Lukas Gage)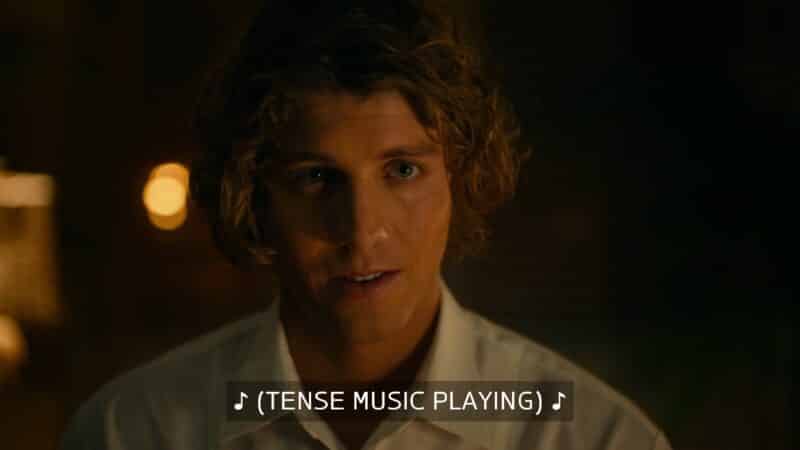 Dillon is one of the employees at The White Lotus and is someone Armond has a crush on.
Additional Information
Quotes & Gifs
Kai (Kekoa Kekumano)
Kai works at The White Lotus, and we learn the owners/ US Government stole his family land to build it. So Kai working there is frowned upon by his family, but they need money, all of which he tells to Paula, who has an interest in him.
Additional Information
Quotes & Gifs
Greg (Jon Gries)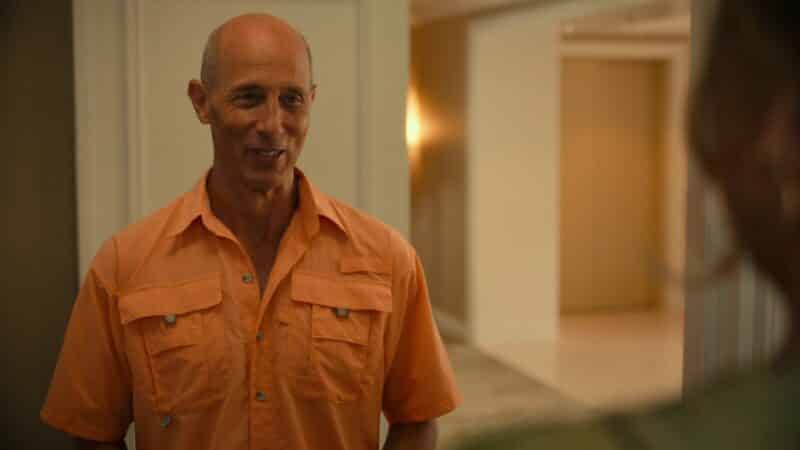 An employee of the Bureau of Land Management, Greg finds himself alone and looking for company – something he gets from Tanya.
Additional Information
Quotes & Gifs
Kitty (Molly Shannon)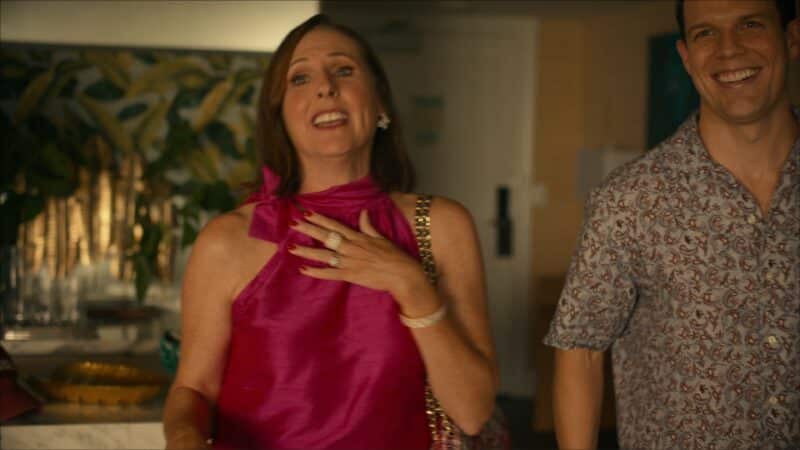 Kitty is Shane's mom, Rachel's mother-in-law, who is very much about wealthy women not truly working, just hosting events and enjoying their wealth.
Additional Information
Quotes & Gifs