The Man Who Fell To Earth Cast & Character Guide
A reference guide for Showtime's "The Man Who Fell To Earth," including character descriptions, names of actors, quotes from the series, and more.
---
Please Note: This content contains pertinent spoilers, descriptions are updated as new information is presented, images changed as better ones are captured, and this is not an exhaustive list of every cast member, guest star, or reoccurring role.
General Information
Groups & Organizations
World Enterprises (1.1): Thomas Newton's tech company that he started over 40 years ago

Subsidiaries (Movie): At one time, there were 6 subsidiaries

OriGen (1.2): A tech company Faraday is told is in Seattle but actually is in London and holds all of Thomas Newton's patents

Originally (1.3): It was an Industrial Supplier
Best Days Behind Them (1.3): Around 1975, they were given Thomas' patents, and it is noted they haven't really been considered innovative since 1978
Notable Locations
Anthea (1.1): Where Faraday is from
Langley (1.2): The CIA site Spencer's office is
Tinkertown (1.2): The nickname of the Falls' home
Haneyville (Movie): Where Thomas J. Newton landed/ the first town he came across
Cambodia (1.10): Where Thomas Newton is hiding out
Terminology
Adept and Drones (1.1): The two titles for beings on Anthea with drones being subservient to Adept people – example: Faraday is a Drone and Thomas an Adept
Base 60 (1.1): A Sumerian math that Thomas Newton used for his tenth patent
Pupa (1.3): A baby drone
Nephilim (1.8): Mary Lou's term for someone with human and Anthean blood
Other Noteworthy Information
The Tenth Patent (1.3): The Tenth Patent builds off of Thomas Newton's design for quantum fusion by creating a regeneration cell that could make an unlimited supply of energy

The Previous Nine Patents (Movie): The nine original patents Thomas presented to Oliver Fransworth were overall worth $300 million and he noted there were three years worth of patents. Most of which dealt with sound and imaging, such as a instant camera (Think Polaroid Camera)

Icarus Program (1.3): The CIA's secret program, done in September 1984, which led to the death and/ or disappearance of Thomas Newton
Anthea Population (1.3): According to Faraday, there are a few thousand left
Time Left (1.5): Faraday says his people have 2.4 years left and humanity only until 2030.
DNA Replication (1.7): Anthean DNA replicates quicker than human DNA
[ninja_tables id="66116″]
Faraday (Chiwetel Ejiofor)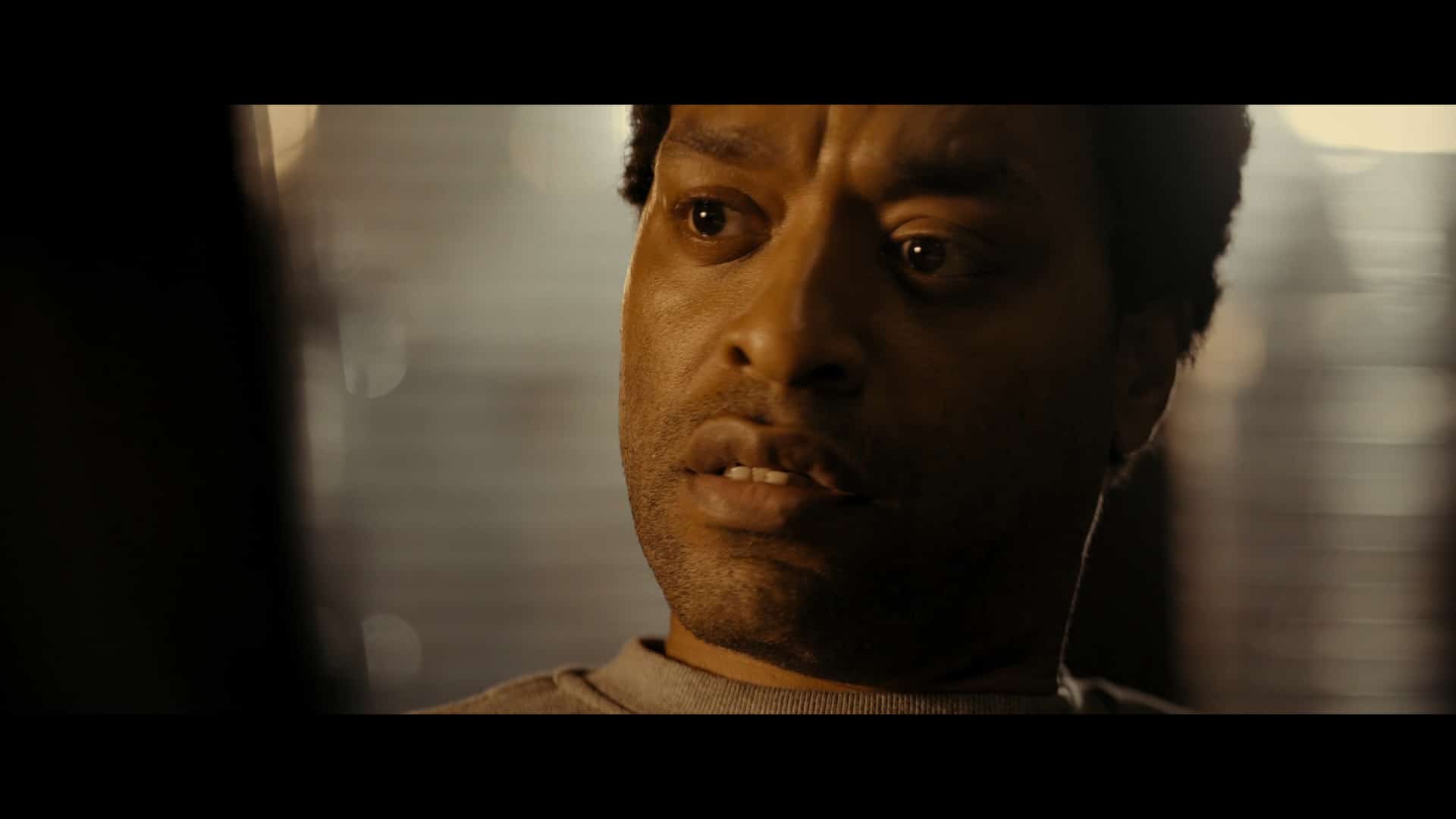 A drone from Anthea, the four stomach Faraday was chosen by Thomas Newton to come to Earth to help Justin Falls create a regenerative battery for the quantum device he developed.
Additional Information
Introduced In: Season 1/ Episode 1 "Hallo Spaceboy"
Where Did The Name Come From (1.1): From the woman who arrested Faraday after he landed on Earth
Family? (1.1): Faraday has two kids and a wife
Weakness (1.2): Radiation makes Faraday ill and prone to vomiting
Allergy (1.4): Fear makes him sneeze
The Chosen One (1.9): One of the reasons Faraday says he was chosen deals with him having Black skin
Quotes
Either I am incapable of understanding, not ready to understand, or it's nonsense.
— Faraday (1.5)
Shame is fear towards inward
— Faraday (1.6)
Mercy exists when we are able to truly see each other, and ourselves. So does power.
—Faraday (1.10)
Justin Falls (Naomie Harris)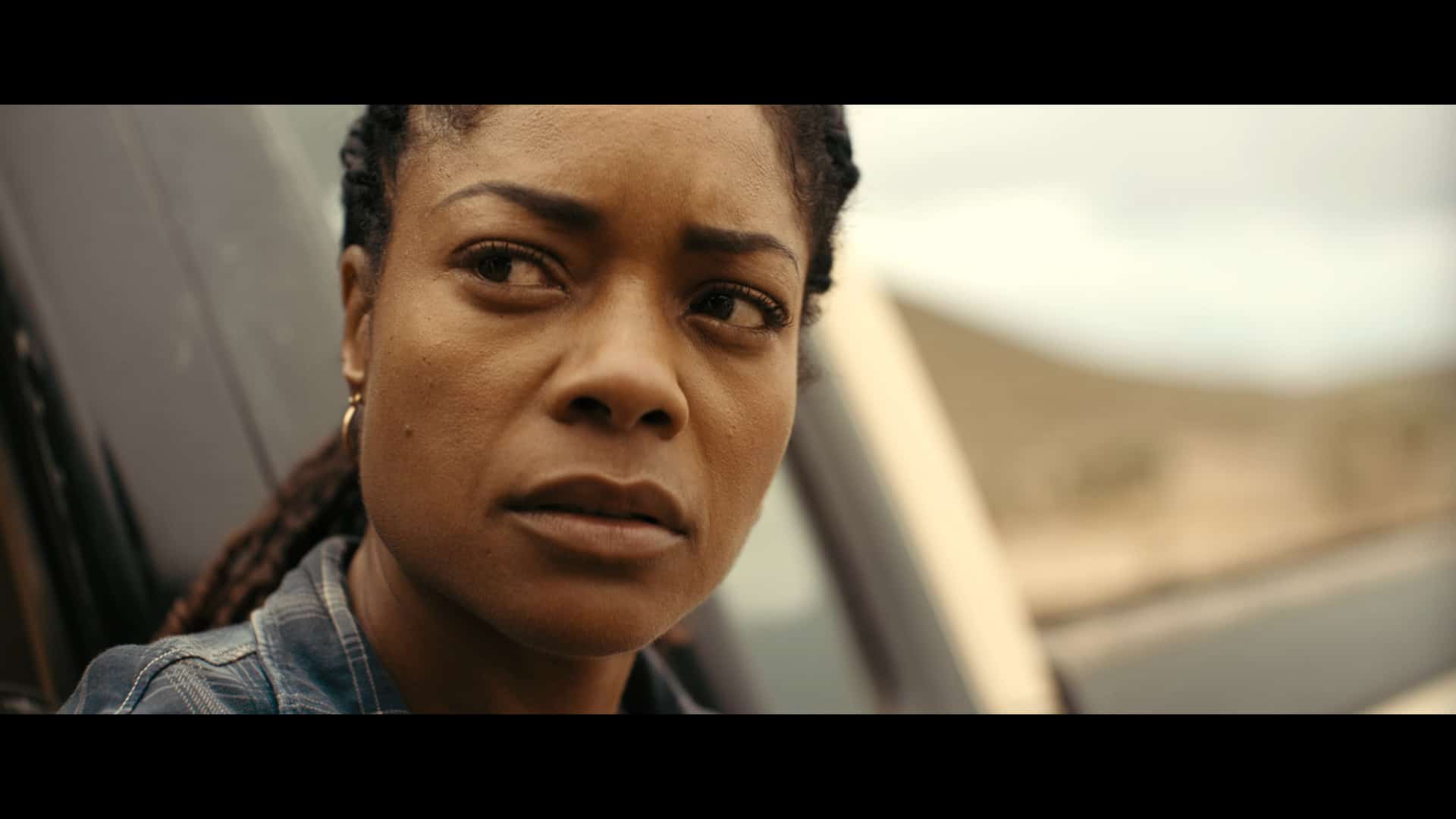 An MIT alumnus who was last in school in 2013, as of late, Justin has been doing anything but pursuing science as she takes care of her father, Josiah, and daughter Molly.
Additional Information
Introduced In: Season 1/ Episode 1 "Hallo Spaceboy"
Some Difficult Years (1.4): She was in graduate school at MIT when 22, and around 5 years ago killed her partner and has been cleaning bio waste ever since.
Mother (1.6): Justin's mother didn't raise her due to being unable to adjust to American culture
Quotes
Thomas Newton (Bill Nighy & David Bowie)
Thomas Newton is an adept from Anthea who came to Earth in search for a way to solve the water crises on Anthea. However, thanks to becoming enthralled by alcohol and television, he lost his way.
Additional Information
Introduced In:
Reason For Kidnapping And Company Takeover (Movie): Because of his growing influence on the social ecology of he United States with his tech, alongside Nathan Bryce gathering evidence on him
Quotes
Josiah Clarence Falls (Clarke Peters)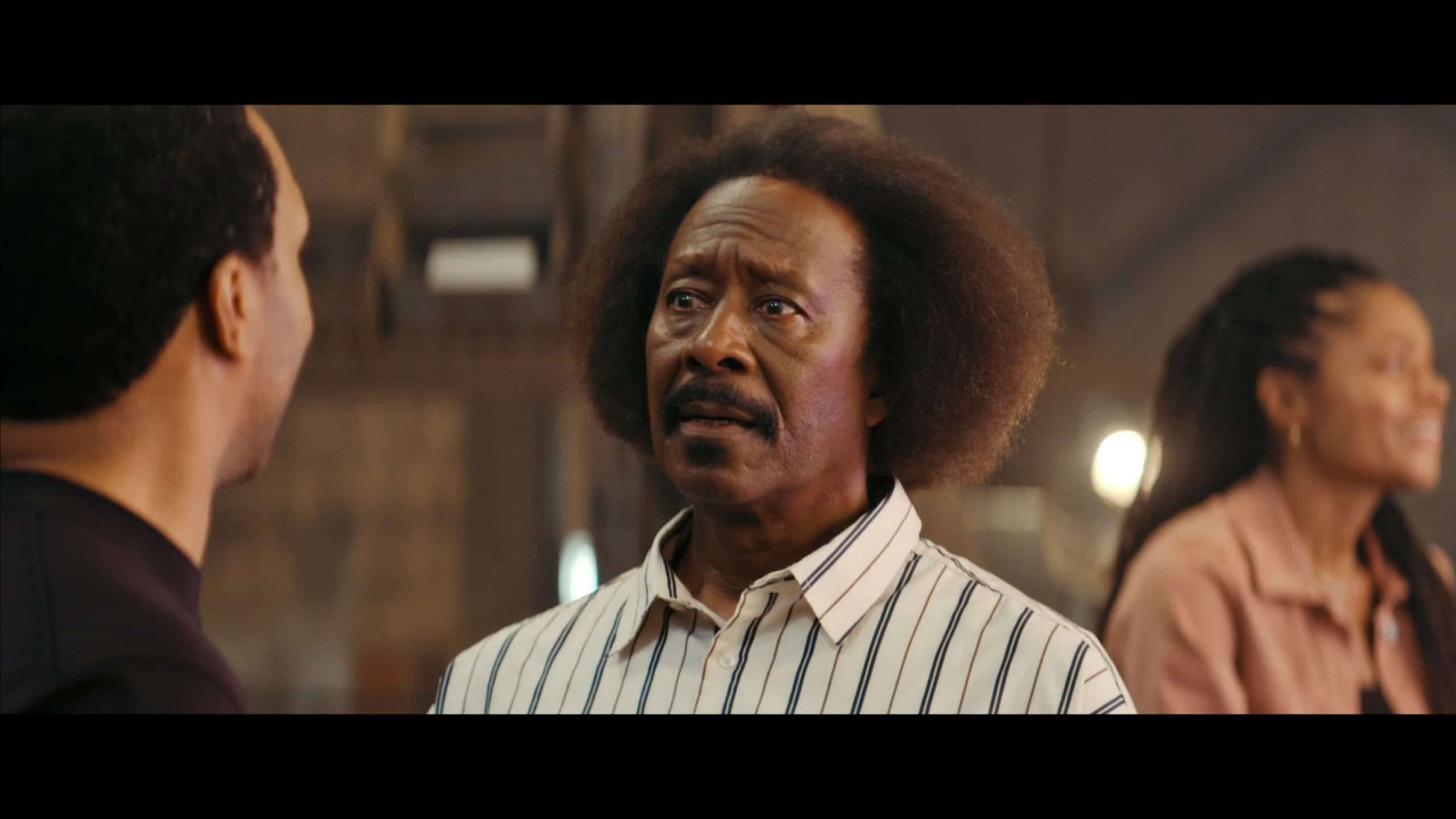 An immigrant from the Bahamas, who came to the US 25 years ago on an Eb-1-1 visa, due to his extraordinary intelligence, at this point in his life, while Josiah still has his wits, his body is worse for wear.
Additional Information
Introduced In: Season 1/ Episode 1 "Hallo Spaceboy"
Before New Mexico (1.2): When Josiah first came to the US, he was in Chicago but later moved to New Mexico
Area of Expertise (1.2): Particle Physics
Birth (1.6): Was born in 1955 on New Providence Island in the Bahamas
Quotes
Molly (Annelle Olaleye)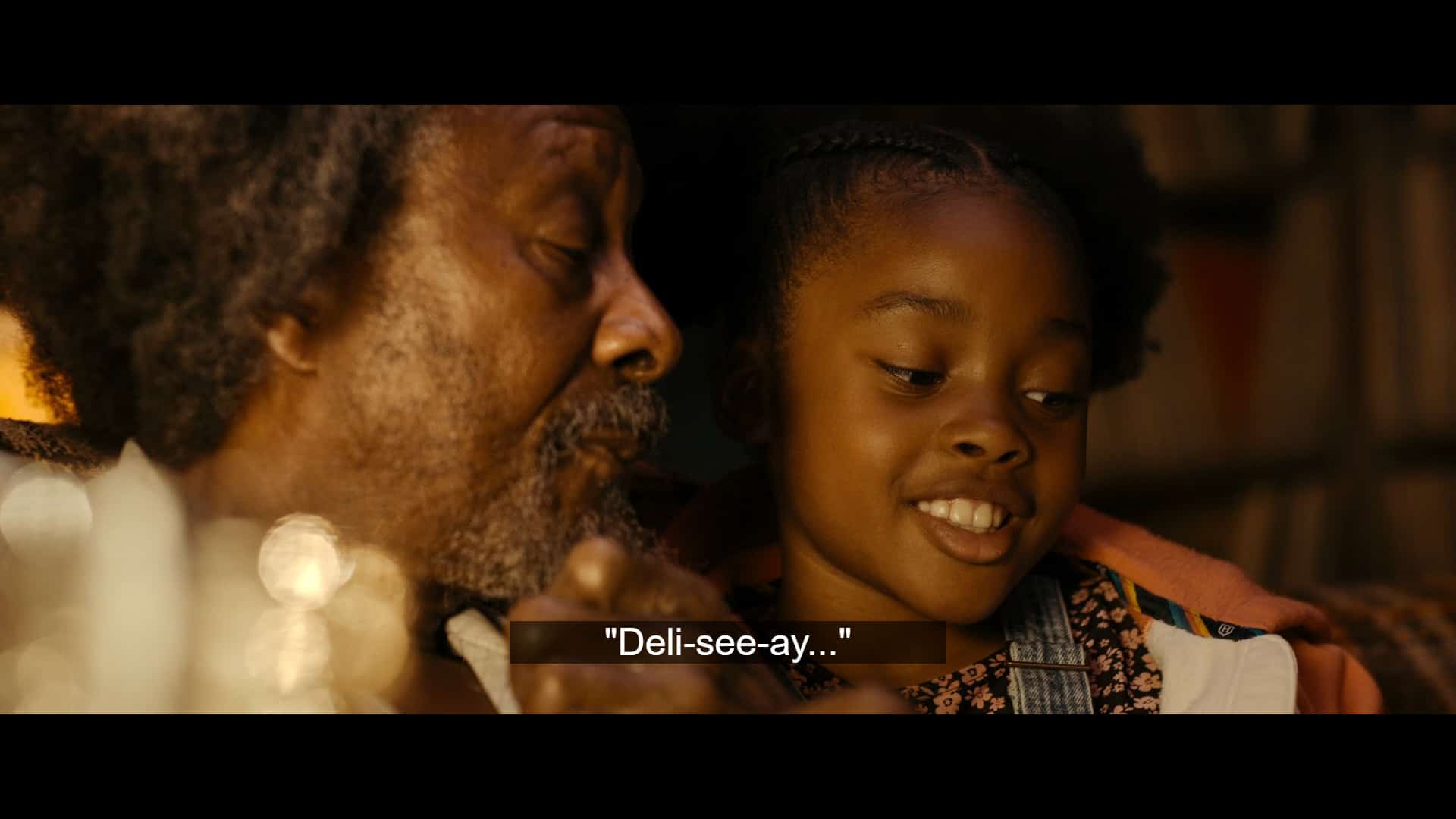 Molly is Justin's precious daughter.
Additional Information
Quotes
Spencer (Jimmi Simpson) & Young Spencer (Louie Mynett)
A disgraced CIA agent with a white whale obsession and is usually the rudest person in the room
Additional Information
Quotes
Dr. Gregory Papel (Paul Freeman)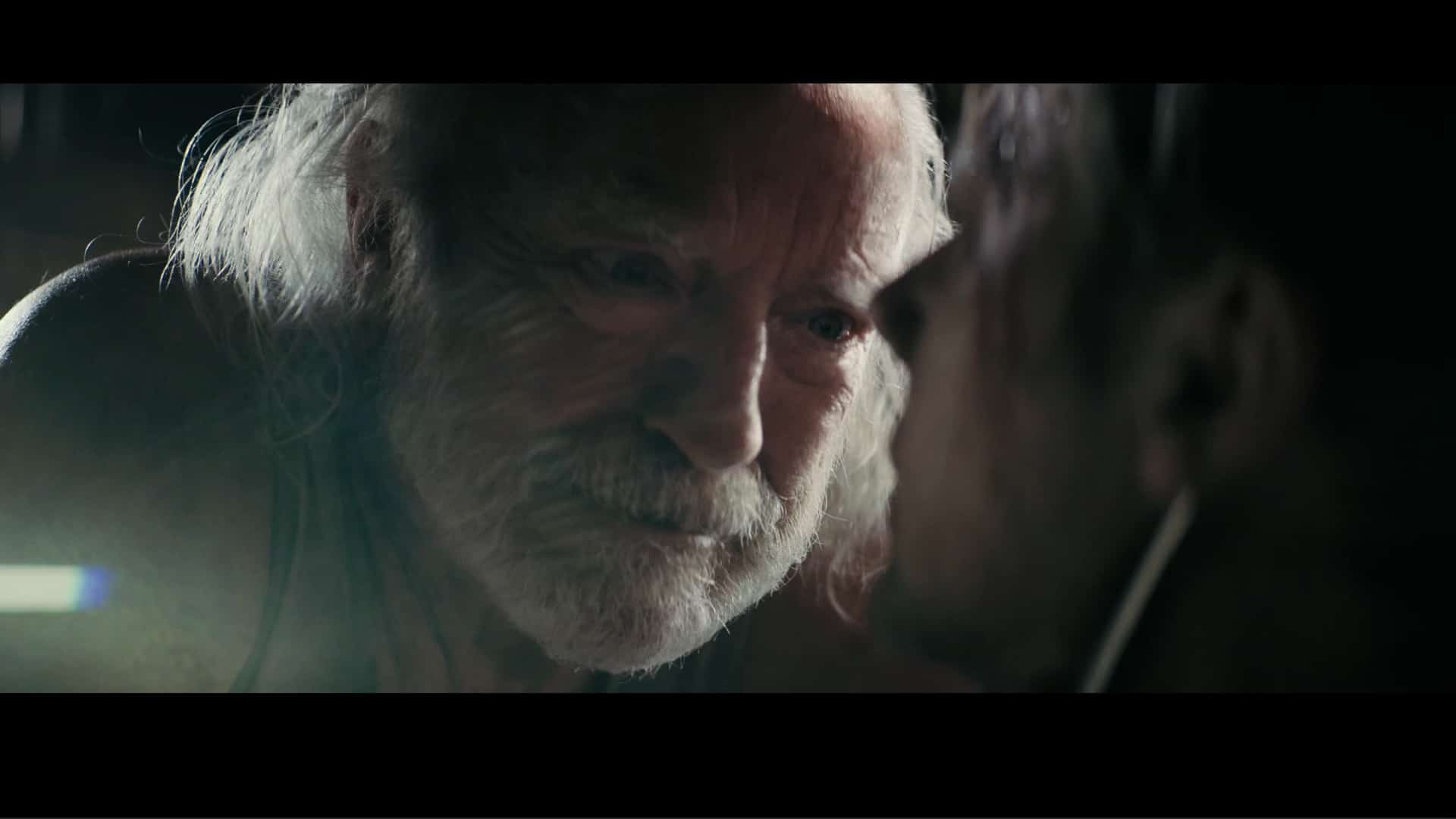 An agency psychologist who was part of the team which interrogated and tortured Thomas Newton
Additional Information
Quotes
Drew (Kate Mulgrew)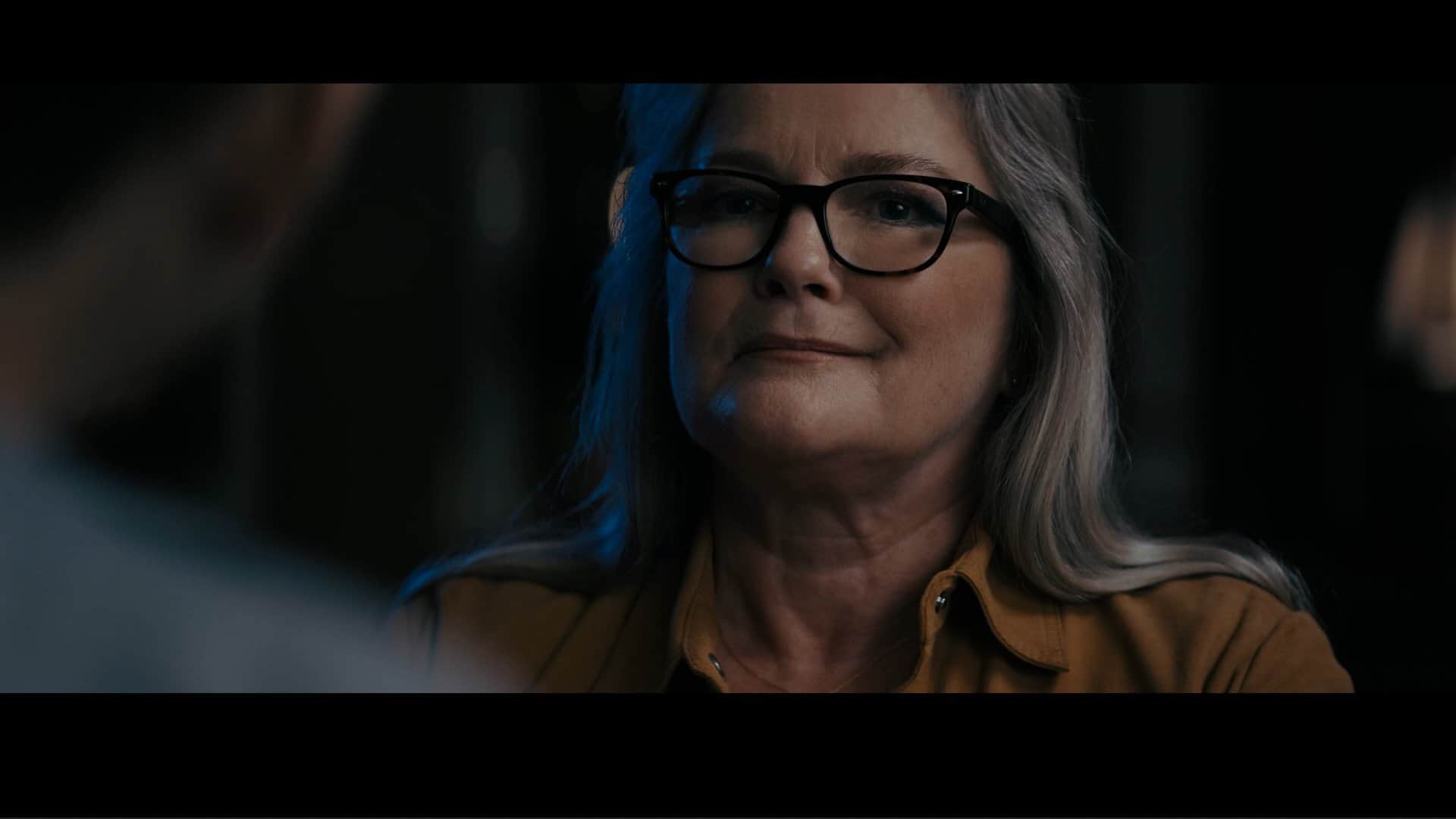 Drew is Spencer's only friend, not just only friend in government, and perhaps is the sole reason he still has a job or the ability to investigate the 40-year-old dormant file, which has just become relevant due to Faraday's arrival and a signal he used to communicate.
Additional Information
Quotes
Edie (Sonya Cassidy)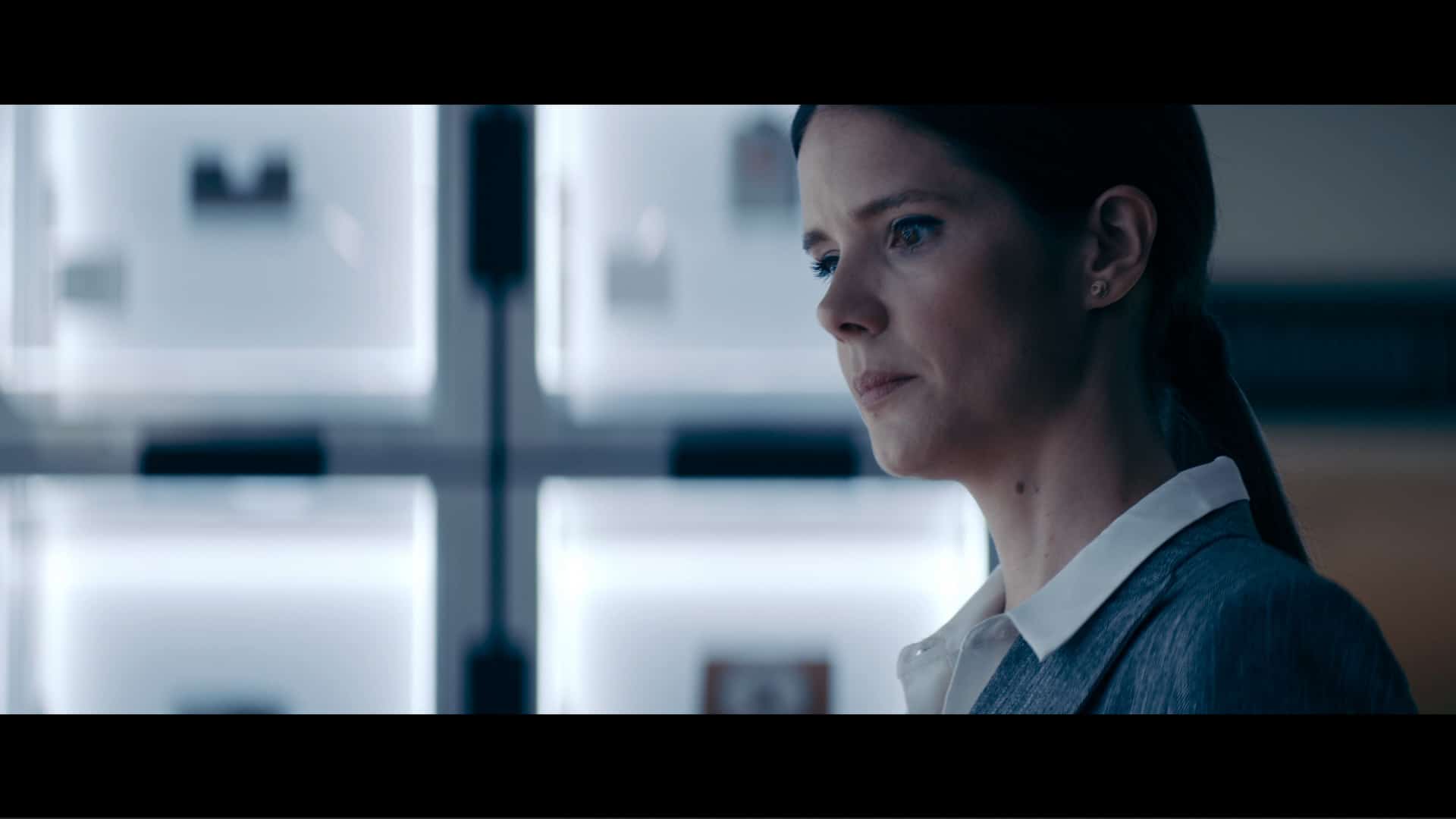 Edie is Hatch's younger sister who currently runs OriGen since their father didn't trust Hatch to do so
Additional Information
Quotes
Hatch (Rob Delaney)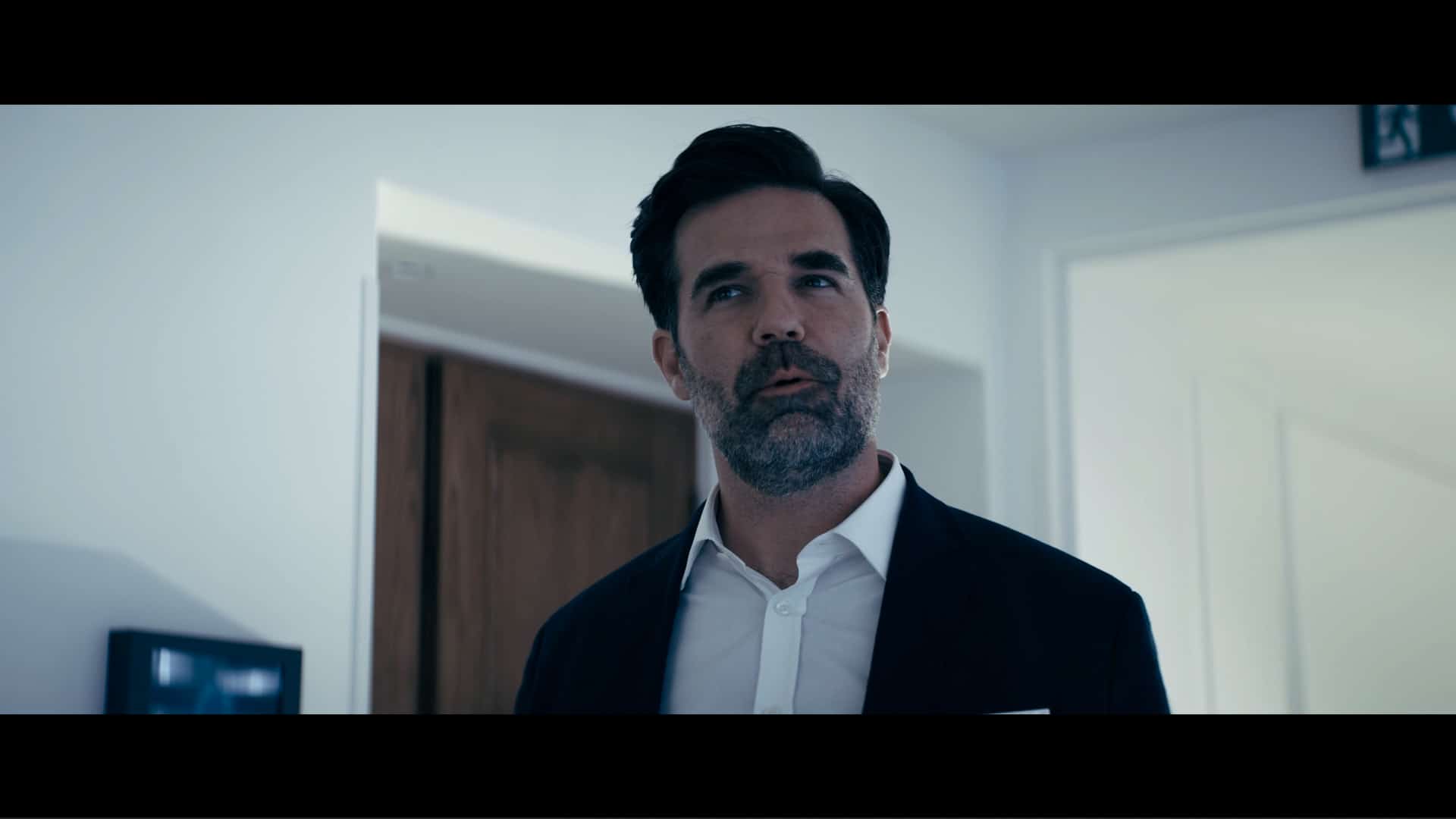 A now disgraced risk assessor, and lawyer, since his sister kicked him out of his family's company in 2017, Hatch now works as the "Wizard of Risk" in Seattle.
Additional Information
Introduced In: Season 1/ Episode 3 "New Angels of Promise"
Sickness (1.3): He is dealing with a case of Shingles
Mother's Death (1.4): His and Edie's mom died when he was 10
Upbringing (1.4): He was partly raised in California, where his mom is from, before his family moved to Cromwell
Quotes
Lisa (Joana Ribeiro)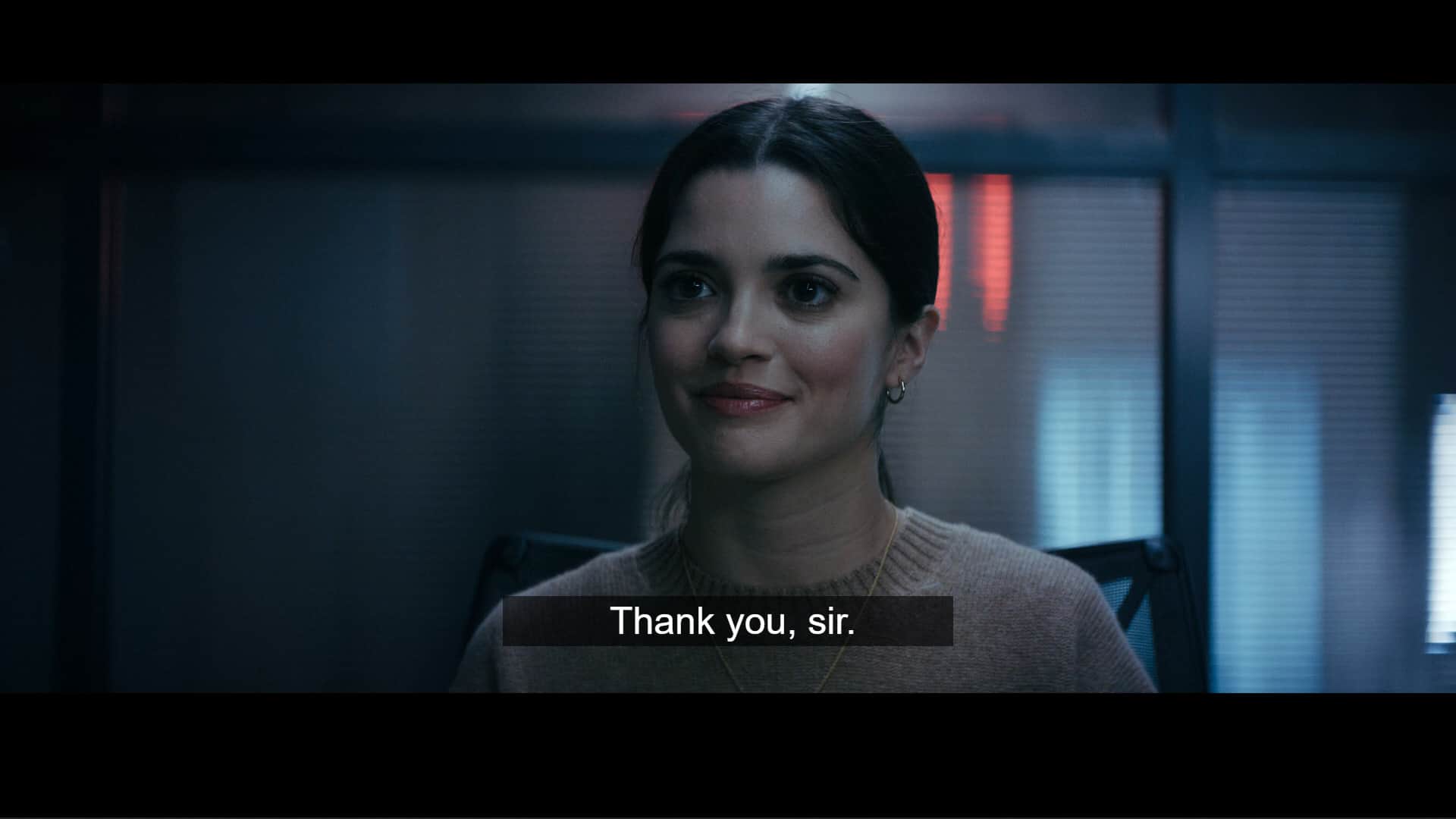 Lisa is a CIA intel operative who is the daughter of Portuguese immigrants, went into ROTC at 18, and did tours in Islamabad.
Additional Information
Quotes
Clive (Laurie Kynaston)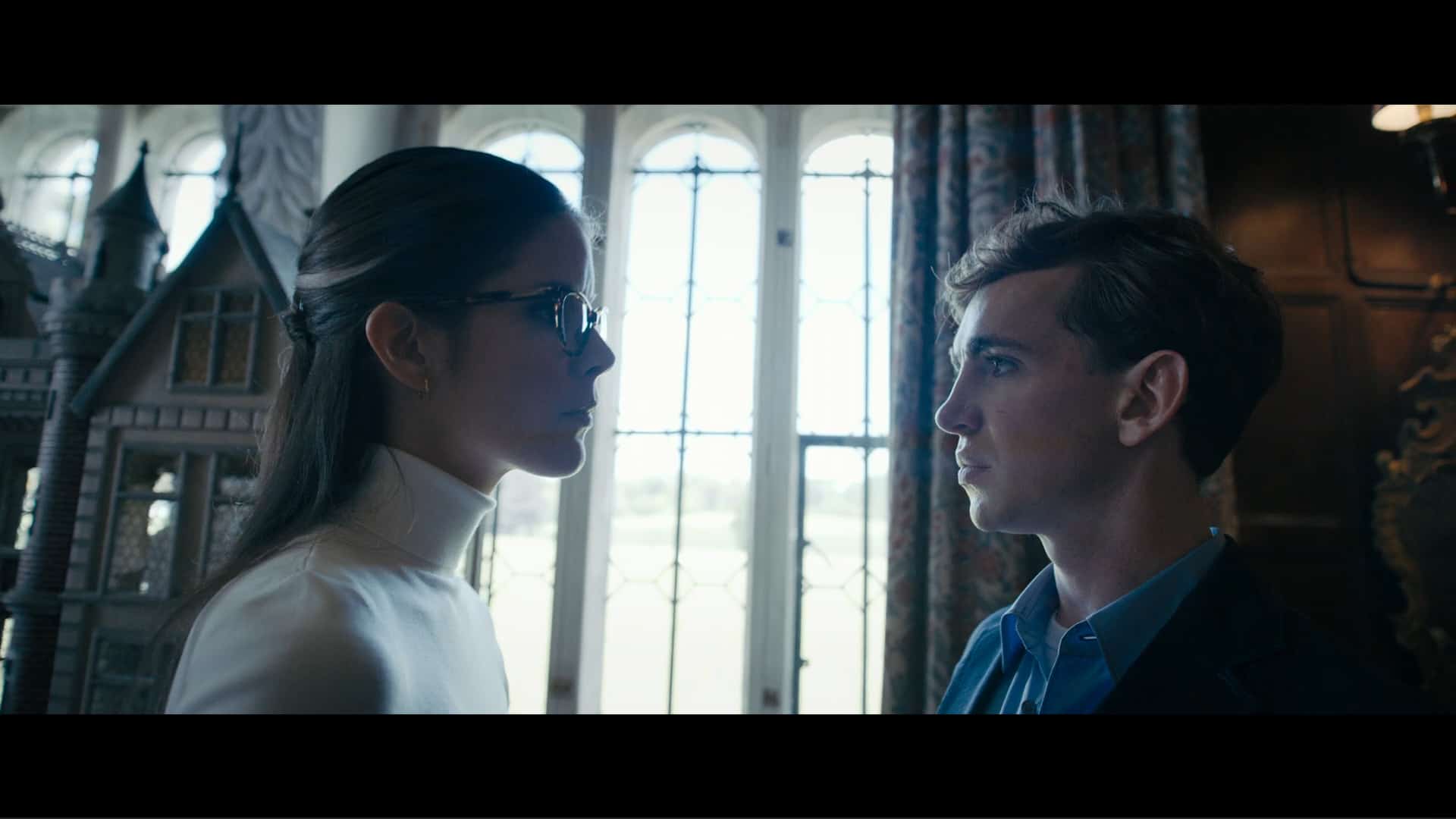 Clive is Edie's son that she had when she was 16 who has multiple tics and is a drug user.
Additional Information
Quotes
Mary Lou (Juliet Stevenson & Candy Clark)
Mary Lou Prescott is from Kentucky and met Thomas Newton while working at a motel. He had a wife, but she loved him, so she embedded herself into his life, with the hope she wouldn't be disposable.
Additional Information
Quotes
Danny Holland (Victor Alli)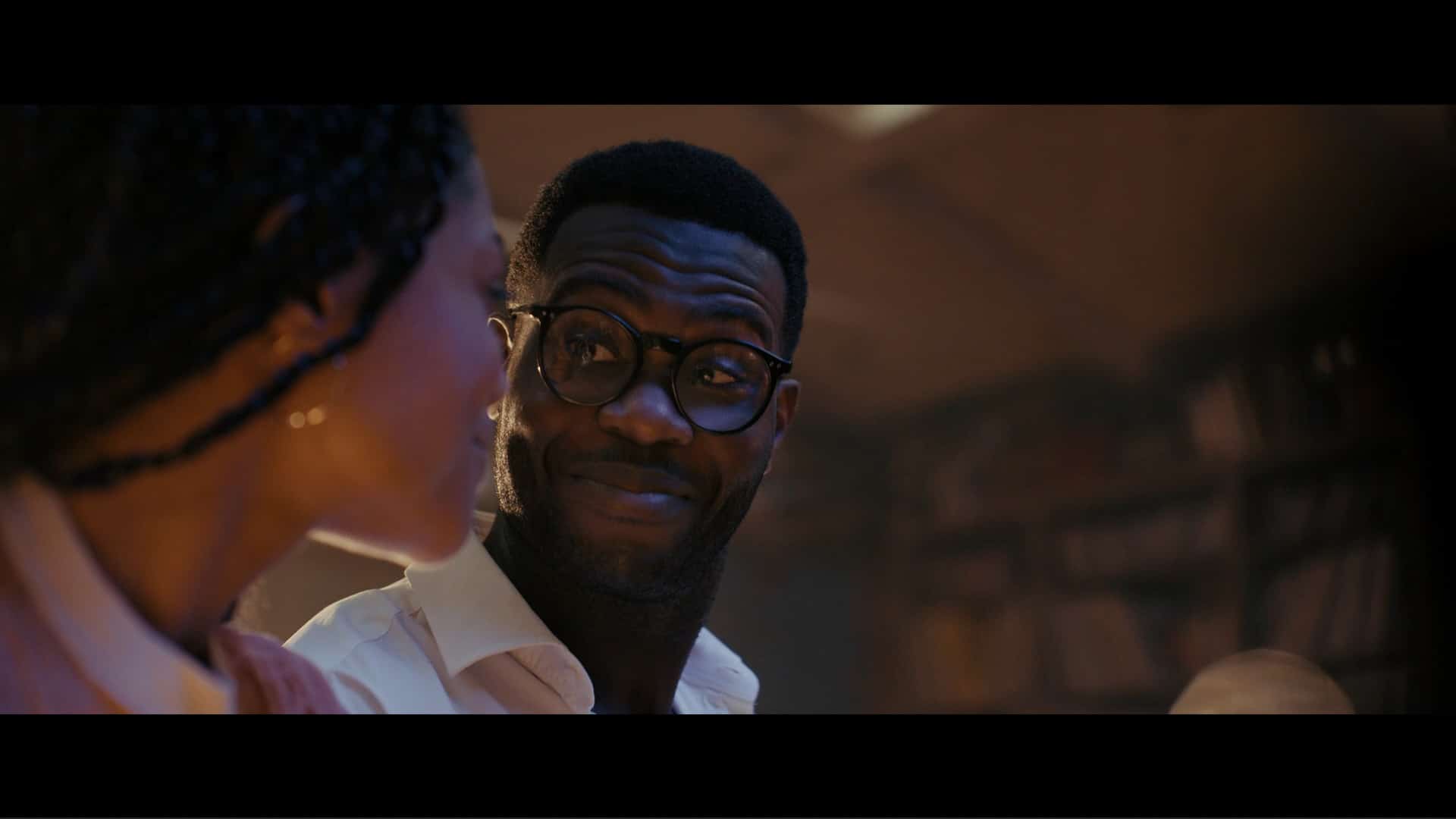 Danny is Molly's father and Justin's ex who died due to Justin nearly creating Quantum Fusion, but without the right safety precautions in place.
Additional Information
Quotes
Dr. Nathan Bryce (Rip Torn)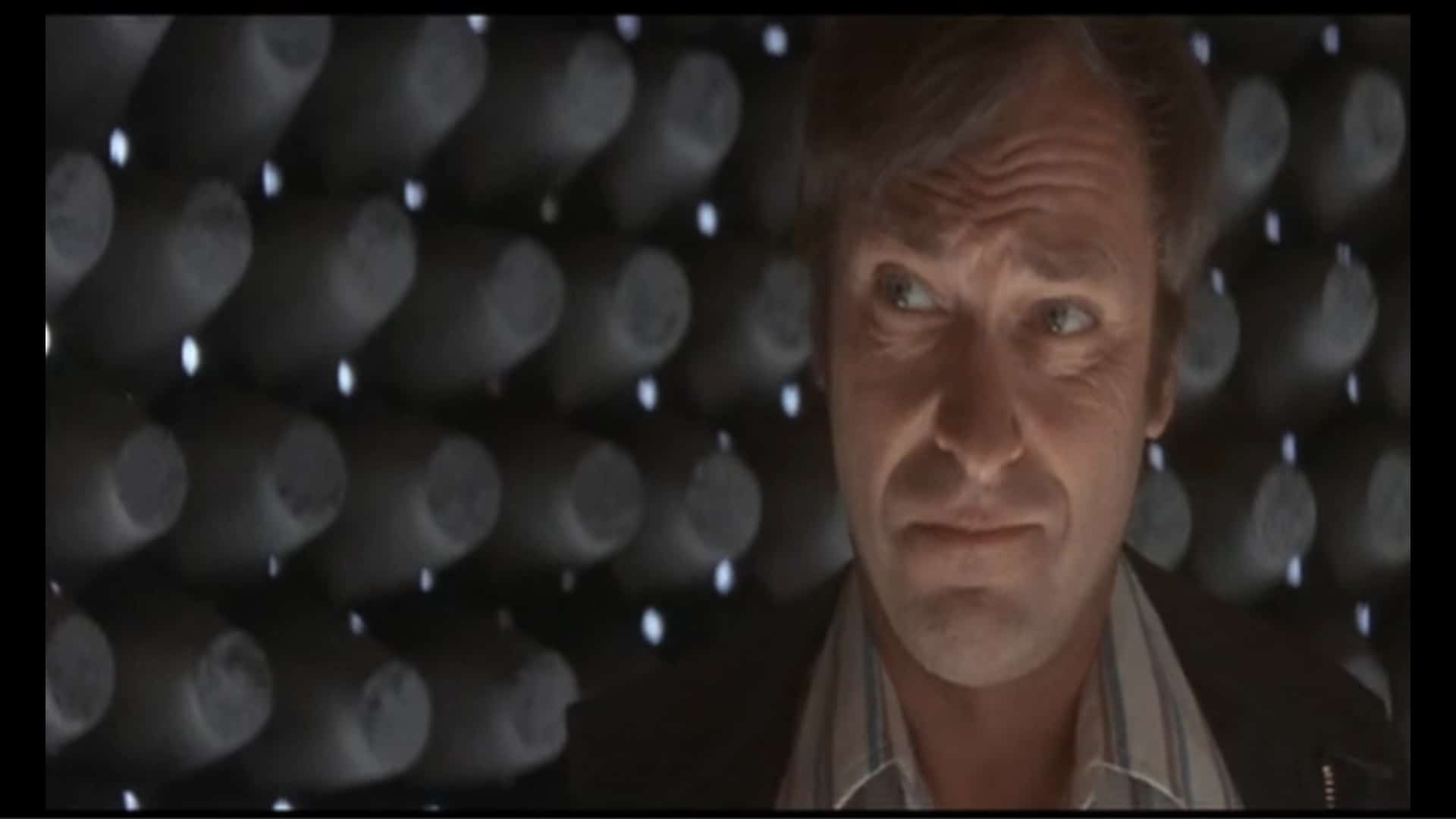 When introduced to Dr. Bryce, he is a man whore who uses being a teacher to have sex with 18-year-old students at his school. However, the more he learns about World Enterprise, the more he desires to work for them, only to end up part of their downfall.
Additional Information
Quotes & Gifs
Oliver (Buck Henry)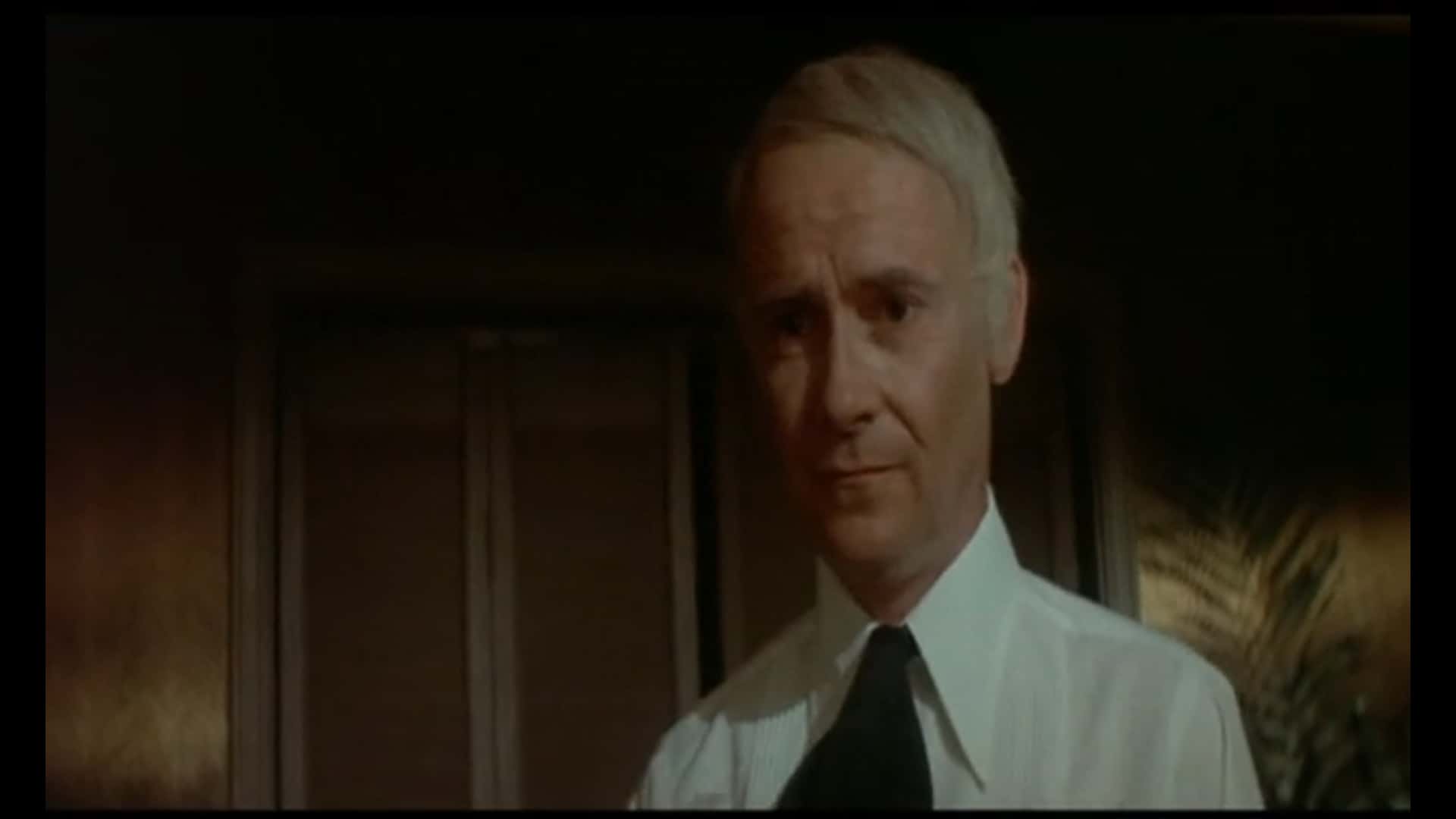 Oliver was Thomas' lawyer, and the public head of World Enterprise, who followed Thomas' orders to make the company a success.
Additional Information
Quotes & Gifs
Mr. Peters (Bernie Casey)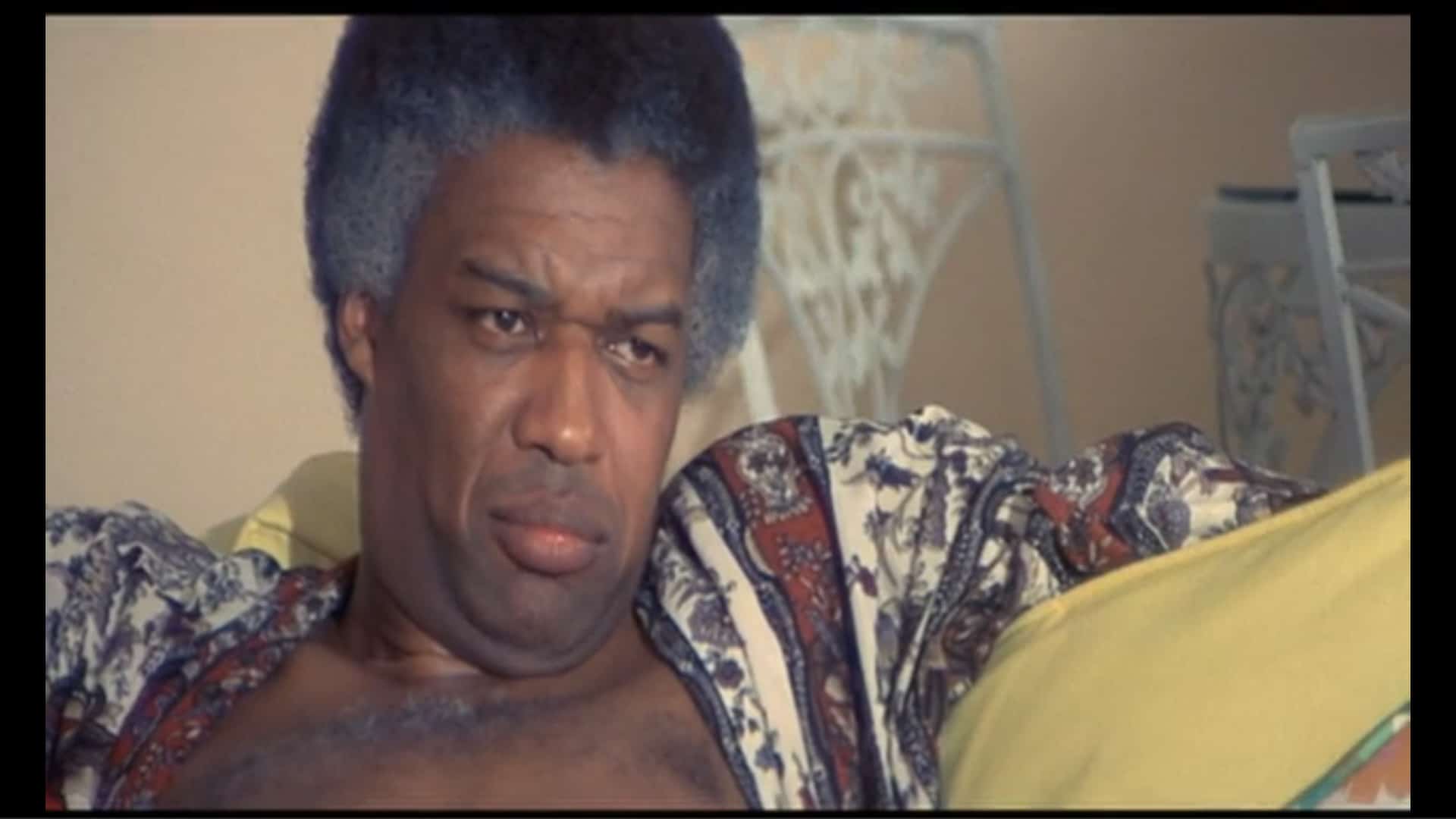 Mr. Peters was a CIA agent who was tasked into investigating Thomas and World Enterprise
Additional Information
Quotes & Gifs
Watt (Zoe Wanamaker)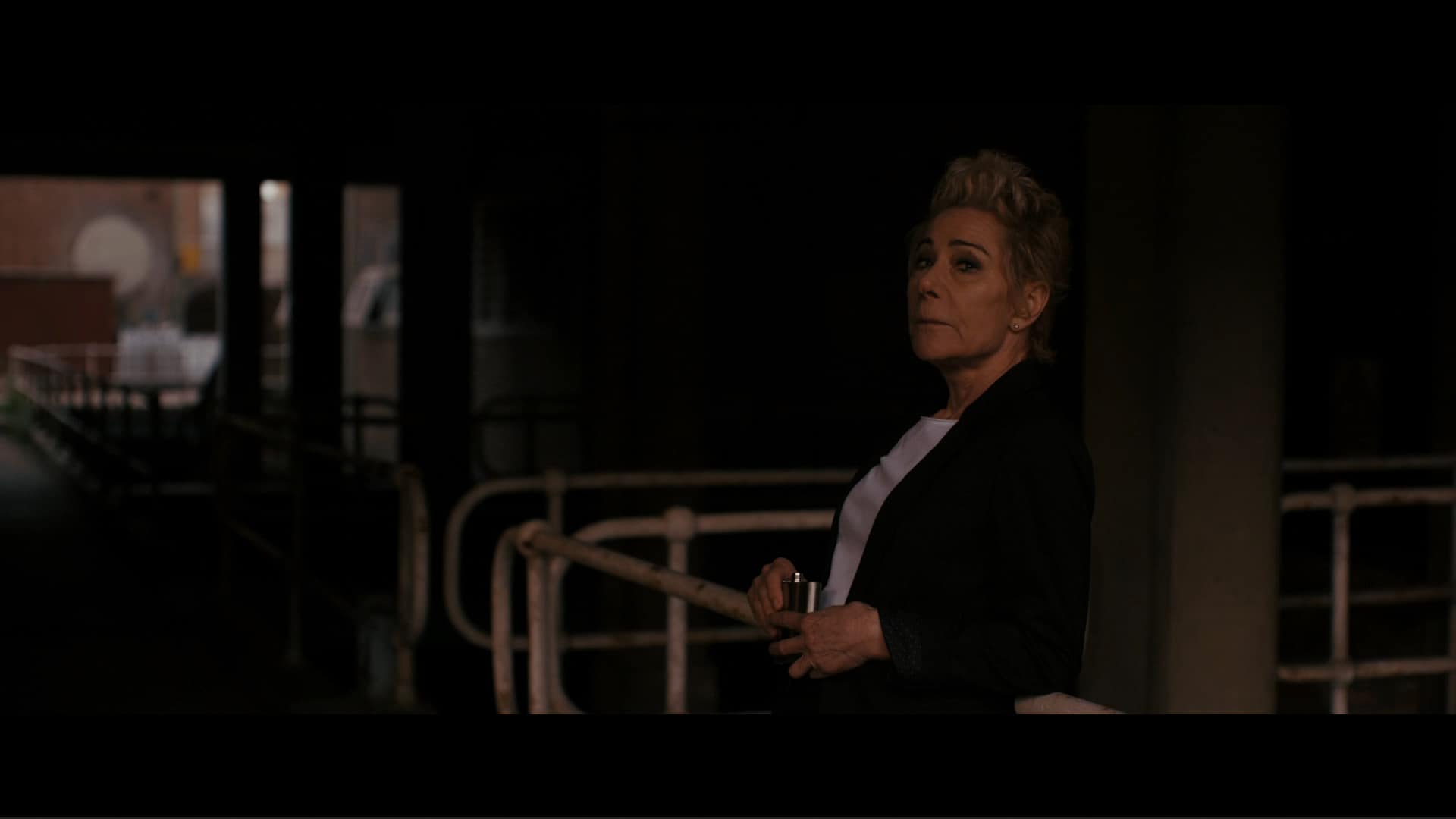 Watt is a mirage of sorts that Faraday comes up with as he struggles to break from a drone mindset and solve Thomas Newton's puzzle.
Additional Information
Quotes & Gifs
Teddy (Christopher Colquhoun)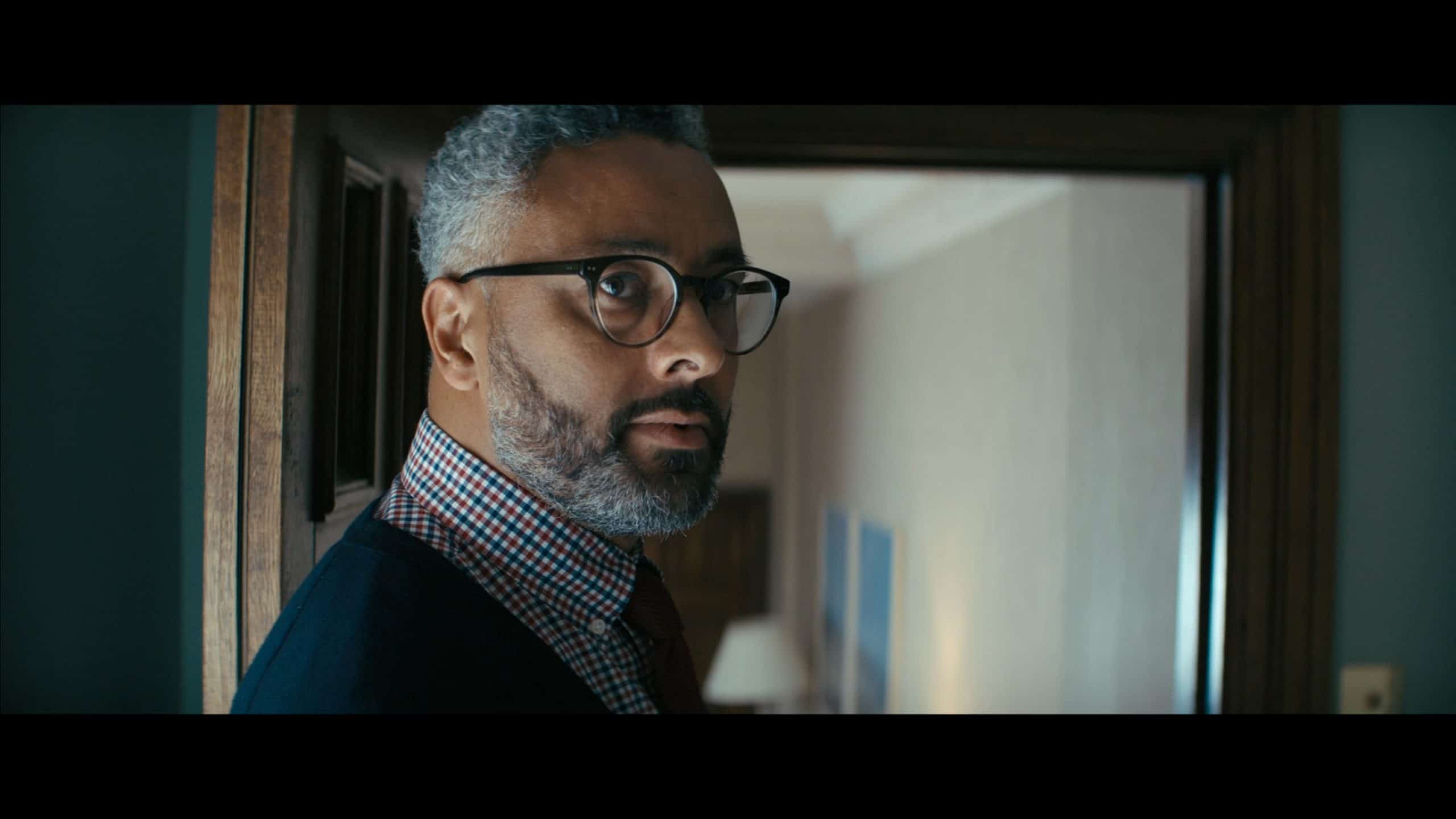 Teddy is Hatch's former partner who is a doctor.
Additional Information
Quotes & Gifs
Porsha (Tanya Moodie)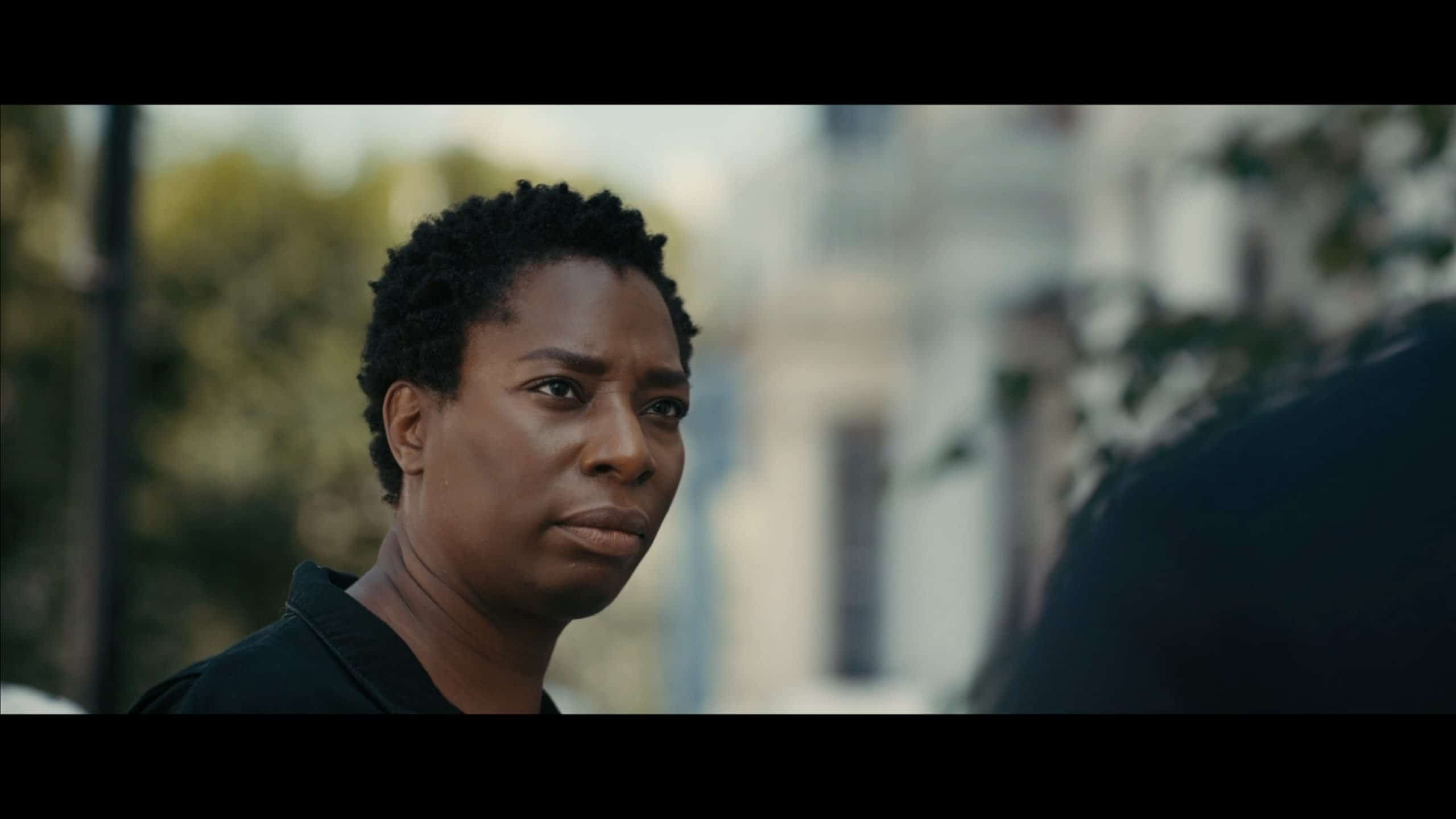 Porsha is Justin's best friend who she formerly worked with when cleaning up toxic waste.
Additional Information
Quotes & Gifs
Penny (Victoria Smurfit)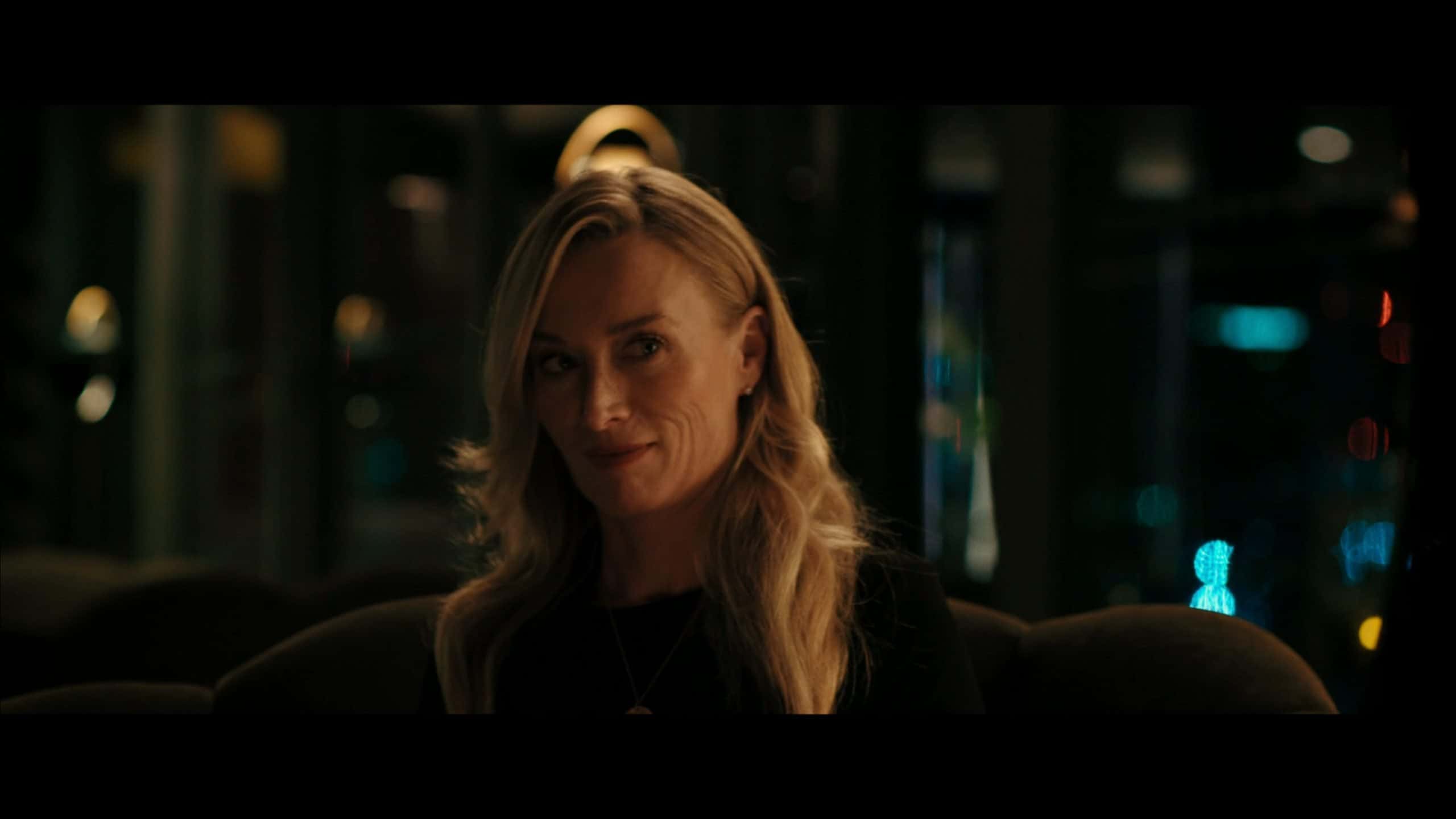 Penny is a friend of Hatch, who is a writer for the Washington Post.
Additional Information
Quotes & Gifs
Henning (Art Malik)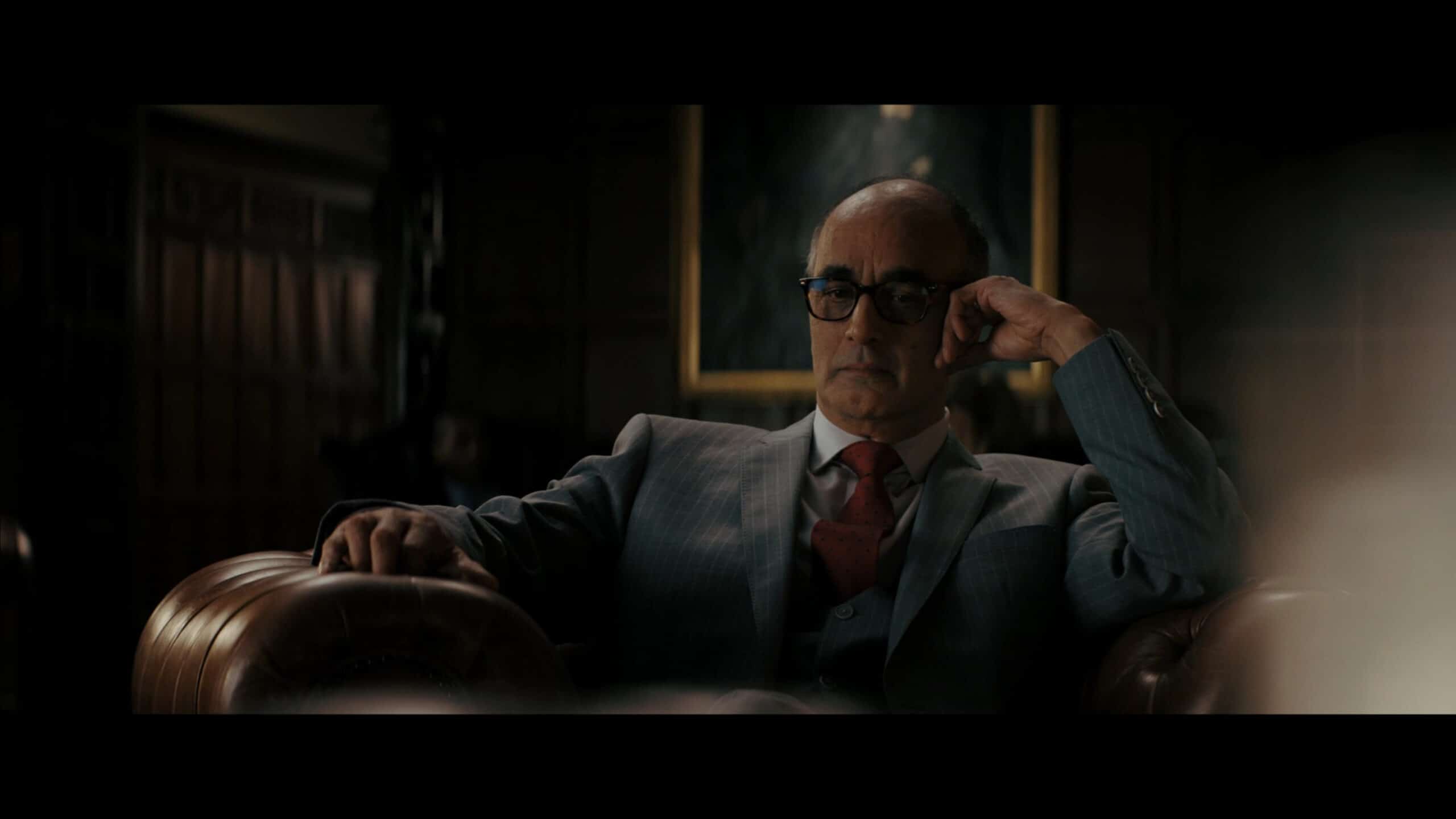 Henning is a representative of Mr. Thorn, who has an interest in purchasing a stake in OriGen
Additional Information
Quotes & Gifs
Edward (Adrian Lukis)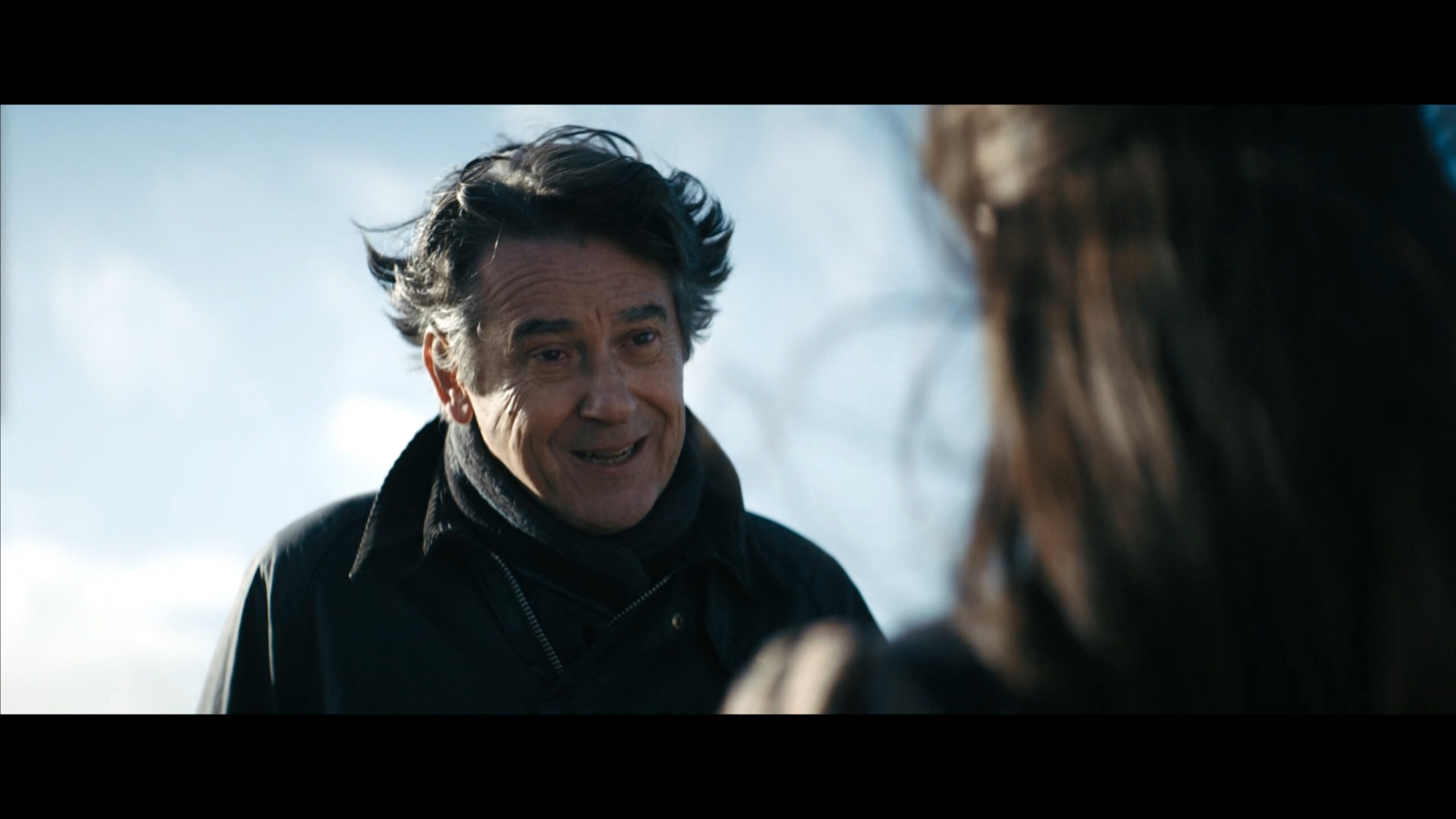 Edward is Edie and Hatch's father, who is the former head of OriGen. From Hatch's point of view, he was a bastard, especially toward Edie. As for how Edie saw him? She wanted to like and love him, but he made that hard by being a misogynist.
Additional Information
Quotes & Gifs
Valentina (TBD)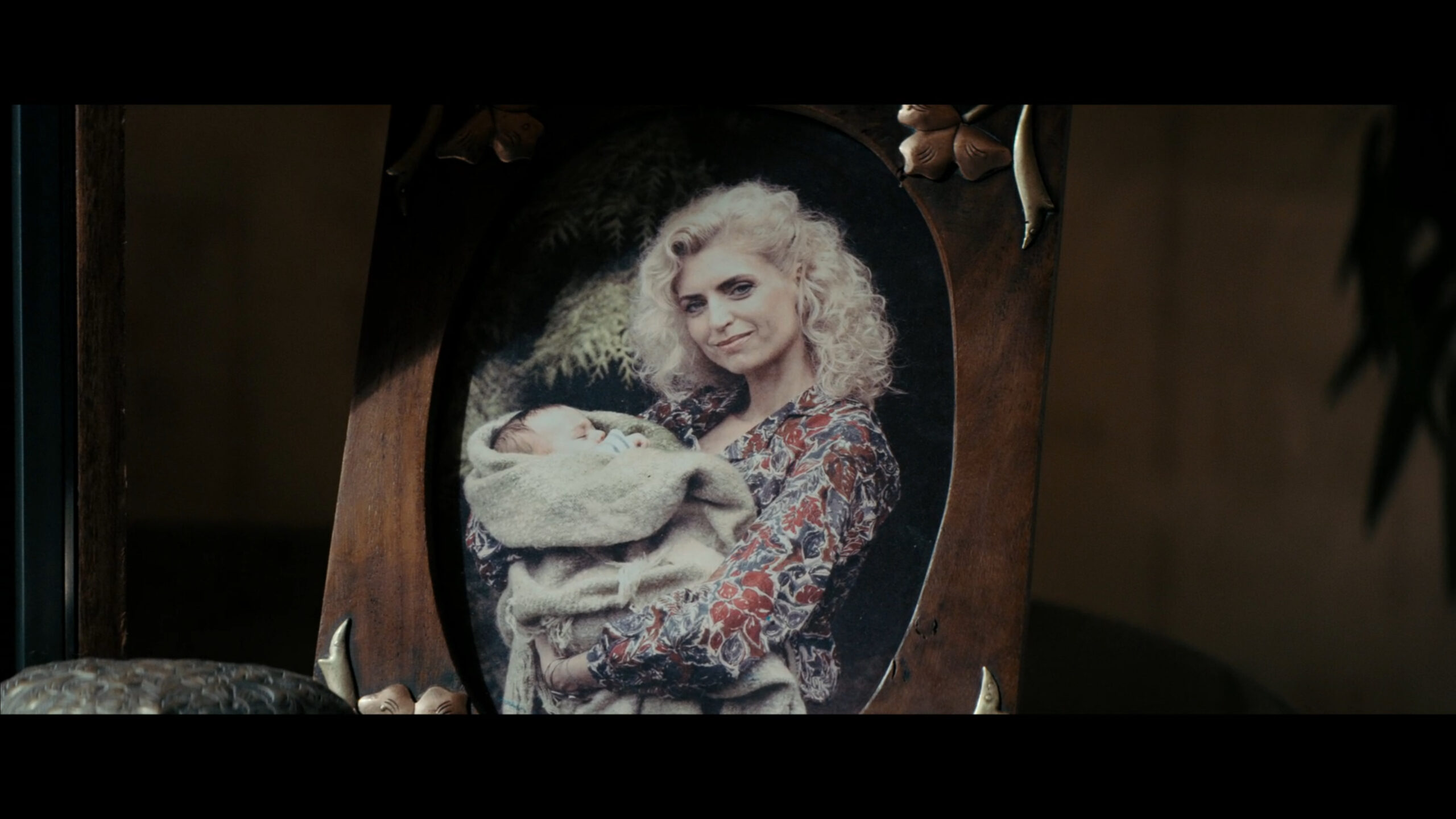 Valentina is Spencer's mother who is from Russia, moves to Chicago, and he was raised thinking she abandoned him after committing a terrorist act.
Additional Information
Quotes & Gifs
Related Topics:
Adrian Lukis
,
Annelle Olaleye
,
Art Malik
,
Bernie Casey
,
Bill Nighy
,
Buck Henry
,
Candy Clark
,
Chiwetel Ejiofor
,
Christopher Colquhoun
,
Clarke Peters
,
David Bowie
,
Jimmi Simpson
,
Joana Ribeiro
,
Juliet Stevenson
,
Kate Mulgrew
,
Laurie Kynaston
,
Louie Mynett
,
Naomie Harris
,
Paul Freeman
,
Rip Torn
,
Rob Delaney
,
Sonya Cassidy
,
Tanya Moodie
,
The Man Who Fell To Earth
,
Victor Alli
,
Victoria Smurfit