The Man Who Fell To Earth: Season 1/ Episode 2 "Unwashed and Somewhat Slightly Dazed" – Recap/ Review
---
Community Rating: 0.00% (0) - No Community Ratings Submitted (Add Yours Below)
---
This post may contain affiliate links and spoilers. Please read our disclosure policy.
---
The madness continues as Faraday is given his next assignment, and we learn one of the reasons Newton didn't return to Anthea.
---
Aired (Showtime)
5/1/2022
Directed By
Alex Kurtzman
Written By
Jenny Lumet, Alex Kurtzman
Introduced This Episode
Spencer
Jimmi Simpson
Dr. Papel
Paul Freeman
Drew
Kate Mulgrew
This content contains pertinent spoilers.
Recap
Seattle – Newton, Josiah, Justin, Faraday
Thomas Newton, at one time, was seen as a possible savior to Faraday's people, but 45 years ago, he disappeared when he was expected to bring water to the people. Because of that, his name isn't uttered at all. But, his most obedient and supportive drone, Faraday, was called to Earth to finish what he started. Which calls for him to go to OriGen in Seattle.
Now, how to get to Seattle is a major issue. Justin sees Faraday's true face, and between that and the tornado, she is freaked out to the point of wanting to abandon the whole situation for her sanity. But, between the hell which is Faraday's journey and the hell which is the debt that awaits her with Josiah's needs, the house being on the brink of foreclosure, and more, something has to give.
The Man In Alaska – Drew, Spencer, Dr. Papel
With Faraday making contact, this pops up on people's radars, and while many are directed to not pay attention, some, like Drew, decide to investigate. Now, because of the secrecy involved with Newton, naturally, Drew doesn't handle the situation herself. The file is old, with only one survivor, and getting involved could be dangerous. Hence she sends the pariah of the CIA, Spencer, whose career she saved.
However, Drew doesn't realize that she could have gotten Spencer killed. How? Well, he is sent to Alaska to speak to Dr. Papel, the only living person who knows the truth about the heavily redacted file on Newton. But, with being a recluse, paranoid, and guilt-ridden, Dr. Papel doesn't take kindly to a stranger showing up and seems to be ready to kill Spencer.
Luckily, Spencer is able to fight back, but before he can learn anything beyond Newton being tortured, and his eyes taken, Dr. Papel kills himself.
Removing The Obstacle – Josiah, Molly, Justin, Faraday
Faraday is told he needs to get on a plane to get to Seattle from New Mexico. So with his remaining money, he gets a taxi to the airport, but because of the radiation from the X-Ray machines, he ends up vomiting water from all four of his stomachs. This led to his favorite emergency contact, Justin, being called, and her showing up more for clarity than to help.
After all, she just wants to know if she is insane, and he confirms she isn't. She saw what she saw. With this, she mulls over what to do with him as she brings Faraday to where Josiah gets physical therapy and picks up her daughter. As you can imagine, Faraday acts up by questioning why the elderly at the adult day care stay alive and even questions Josiah staying past his prime. This is upsetting, but that's the heavier moments that Faraday presents. He also presents a few light moments, such as singing "Papa Was A Rolling Stone" with Justin's family, praising Justin's work, agreeing with Josiah about his greatness, and bantering with Molly.
However, there comes a point when Justin has had enough and wishes to rid herself of Faraday. Because of that, he decides to remove an obstacle in her joining him in Seattle: Josiah. At first, it seems like removing the obstacle meant killing Josiah, but what Faraday ultimately does is de-age Josiah, so the effects of his stroke are gone. This leaves Faraday crumpled up on the floor, but maybe he can heal fast enough for this not to matter.
Things To Note
Unexpected Content Advisory: Violence (Suicide by Self-Inflicted Wound)
Question(s) Left Unanswered
Is Newton trapped in that dream space he is in?
How many drones were there before?
Who was in that picture in Justin's living room?
What Could Happen Next
The exploration of whether Newton is as crazy as Dr. Papel said
Learning more about what Faraday can do, especially if he has powers that can de-age people or take away their ailments
There was a lot of hinting that Justin's failure may not have been a personal one but someone else involved, so they may explore that
Review
Highlights
The Strangeness Of Faraday
Faraday's audacity remains a highlight, but it is the kind of highlight that doesn't have the ability to last throughout the season. Either the luster will wear off at a certain point, or Faraday will become articulate and learn what is socially acceptable. However, till then, it is still comical to hear this man speak people's worst fears out loud and freak them out.
On The Fence
At Times, This Felt Dull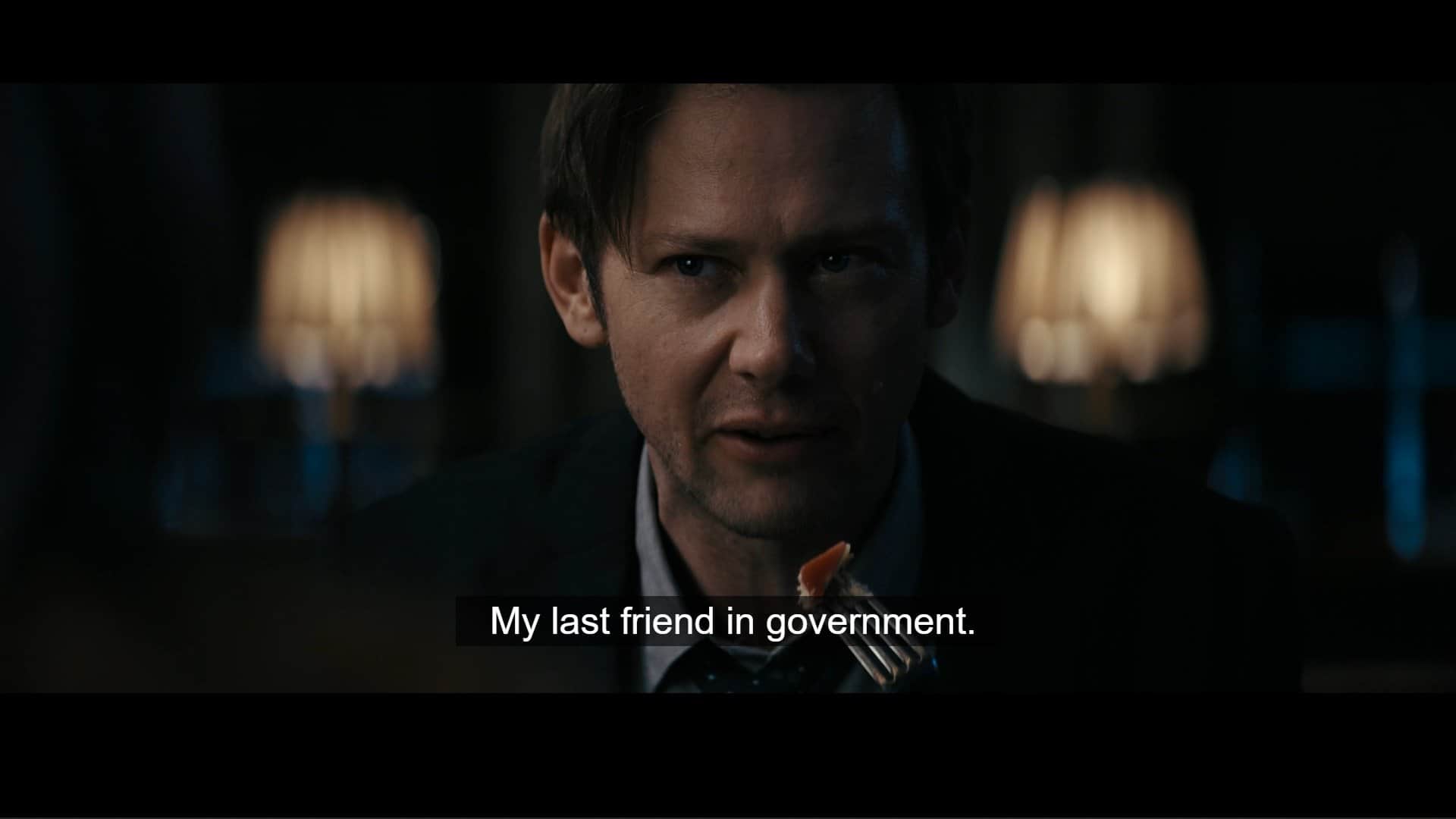 While Spencer's entrance adds details to Newton and what he went through, I wouldn't say it gives the show extra oomph. If anything, it shows The Man Who Fell To Earth's flaws in terms of recognizing it needs to have something shocking be done to keep you engaged. It has to have someone cut up a character, kill themselves, or say something shocking to keep you awake. Otherwise, what is there?
Mind you, all shows have to have something to hook viewers, but the problem here is the lack of things that can keep you on the hook and the new possibilities not being strong enough to compensate or escalate things.
[ninja_tables id="66116″]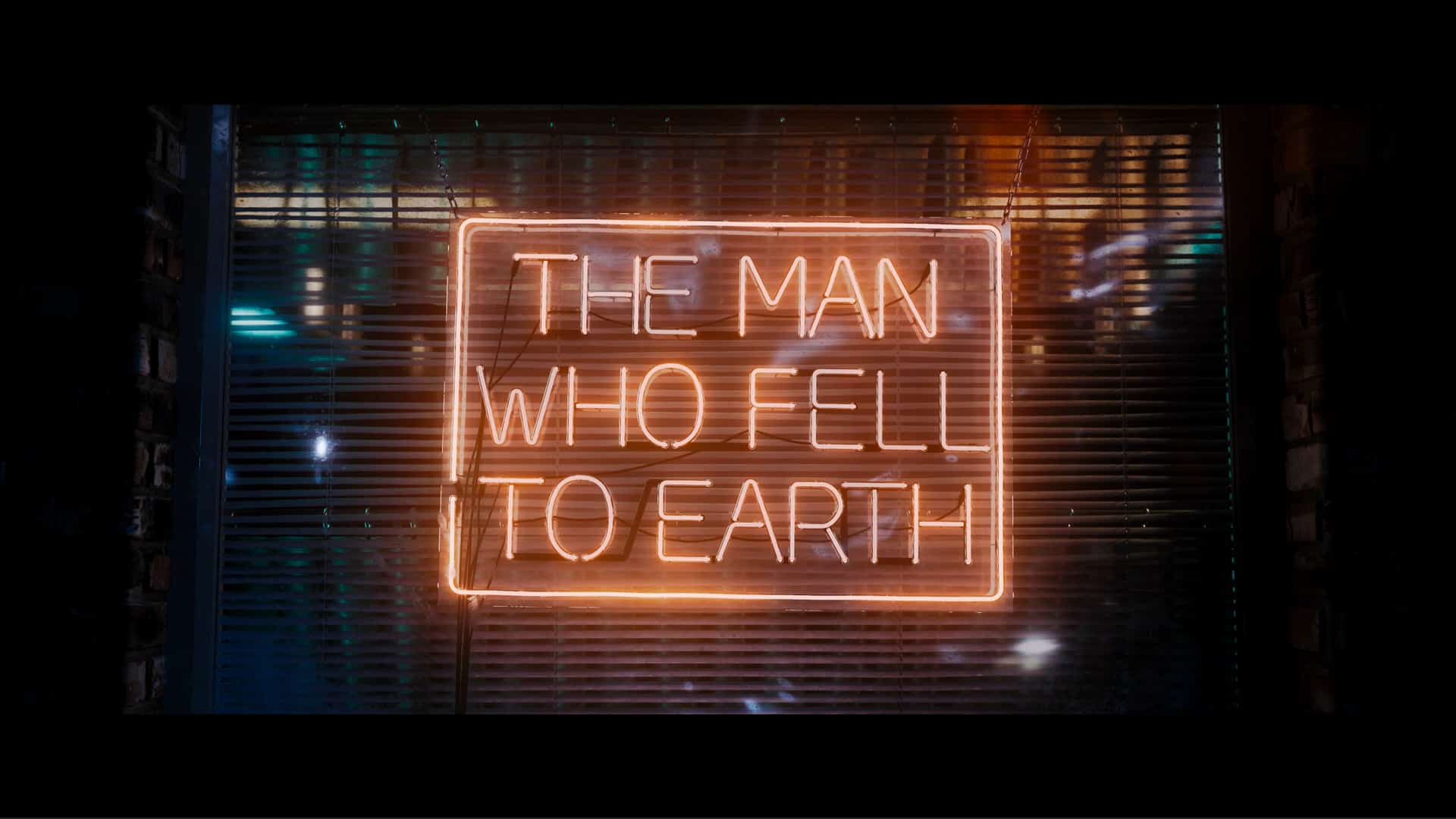 The Man Who Fell To Earth: Season 1/ Episode 2 "Unwashed and Somewhat Slightly Dazed" – Recap/ Review
Overall
While The Man Who Fell To Earth still is entertaining, you can see the slow decline potentially beginning as you grow used to Faraday. Add in newly introduced characters not boosting the show to give it better longevity, and that could mean trouble.
Highlights
The Strangeness Of Faraday
Disputable
At Times, This Felt Dull