Would You Rather gives you a raw teenage experience, sans the usual sex and drugs.
---
Network
Sundance Film Festival
Creator(s)
Roman Gueret, Lise Akoka
Aired
1/28/2021
Episodes
10
Genre(s)
Comedy, Romance, Young Adult, LGBT, Non-English
Noted Cast
Djeneba
Fanta Kebe
Ismael
Zakaria Lazab
Aladi
Mouctar Diawara
Shaiou
Shirel Nataf
This content contains pertinent spoilers. Also, images and text may contain affiliate links, which, if a purchase is made, we'll earn money or products from the company.
Season Summary
Djeneba, Ismael, Aladi, and Shaiou have been friends most of their lives. Djeneba being almost everyone's longest friend with knowing Ismael since kindergarten and Shaiou before that. However, with them coming upon 16 and going through changes in their dynamics and who they are as people, there is a strain between all parties. Especially since, with knowing each other that long and having these intimate relationships, it means they speak openly, honestly, despite how ignorant or potentially messed up their opinion is. Be it how some feel about abortion, talking about someone's weight, and so much more. Often times with the prefix of "Would you rather" before posing two sometimes shocking extremes.
Review
Highlights
It Isn't Politically Correct, At All
In some ways, the kids on Would You Rather are lightly offensive as they make fun of people's weight, and you hear Djeneba get called an oreo. However, there are also conversations about whether you'd rather have a child with down syndrome or not have one at all posed. Then conversations about which race or culture is cheaper? As well as colorism, homophobia, and more!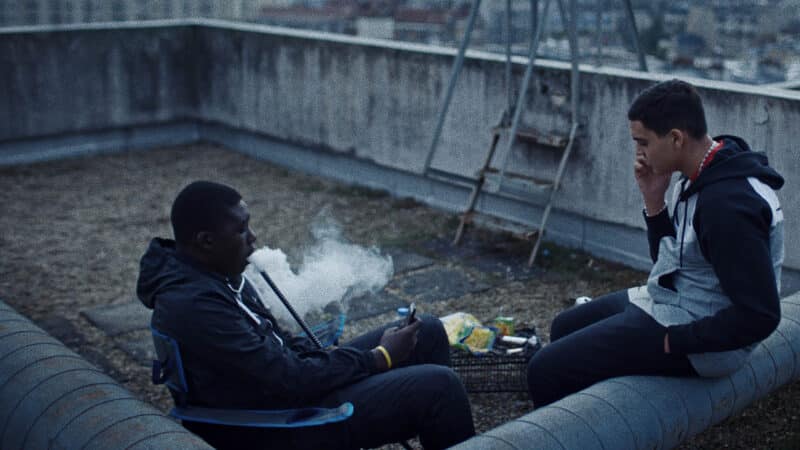 And mind you, none of it feels like it is done for shock value or to stir up a conversation for its audience. Rather, what you get are the kind of conversations many have when not on camera, and they feel very comfortable in their environment. Especially if there isn't someone who lives for correcting others and make it feel like you need to be on your guard.
The Diversity
Djeneba is a Black girl, Shaiou identifies as Jewish. Aladi is a Black guy with a family who is one or two generations removed from Africa, and Ismael is Arabian and Muslim. Because of their background, each comes with a different personality, different thoughts, and something to say. Which both adheres and sometimes conflicts with who they present themselves as in the most wonderful way.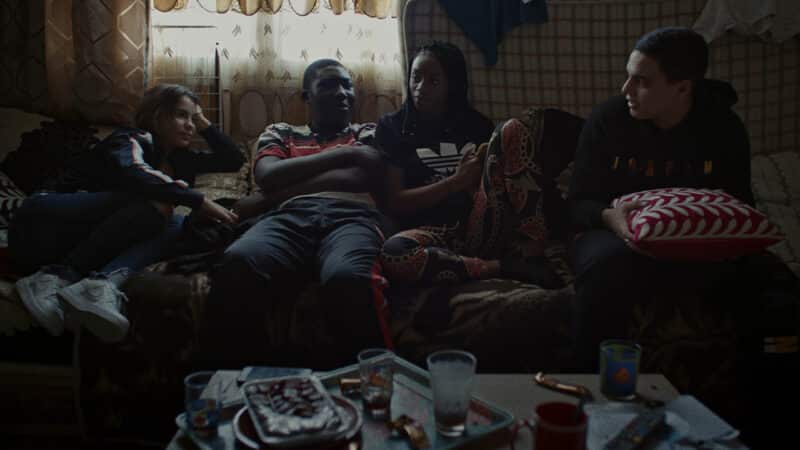 Mainly in how it reminds you that these four are at or around 16 and are still forming their opinions about themselves, life, and the world in general. And to see them passionately go back and forth on various topics, it shows as much as they may share certain things, there is no monolith. Also, no topic is Black and white as there are so many layers and complications that have to be considered.
Understanding, For Varied Reasons, People Grow Apart
I think alongside finding love early and it lasting for the rest of your life, there is also this fantasy that your best friend since the sandbox will also be your best friend at your funeral – and that isn't realistic. Most shows push that idea it can happen, yet Would You Rather makes it clear early on, as much fun as they have with each other, these four often need space.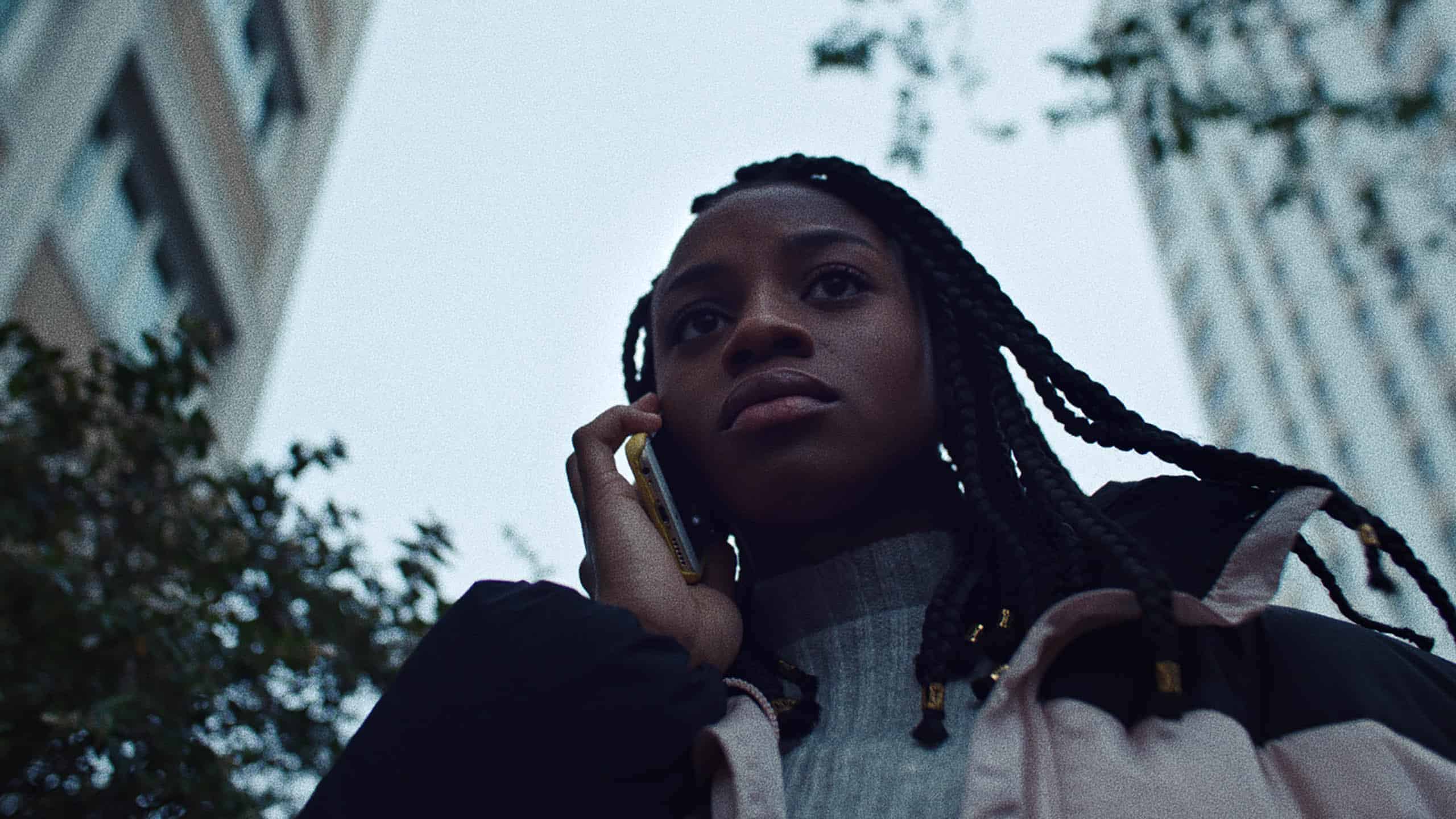 Djeneba and Shaiou, for example, have a lot of opinions that are completely opposite, and while they often enjoy each other's company, you can also see they don't resolve their conflicts, they just move on. Also, add in Djeneba seems to have a need for Shaiou that isn't returned the way she wants and, you can see two people, in the same friendship, with different takes on what makes it work, what are the benefits, and whether it can continue for months, years, decades, if not for a lifetime.
It Isn't About Sex, Drugs, and Excess
Too often, it seems if a show focuses on people in their teen years, it's about drugs, sex, parties, and excess. Would You Rather isn't like that. Don't get us wrong, everyone in the friend group likes to go out. However, they also don't have the money to be going here and then, running up a tab, or buying a bunch of drugs and getting messed up. Also, while they may talk about how they feel about sex, no one is having sex consistently from what it appears.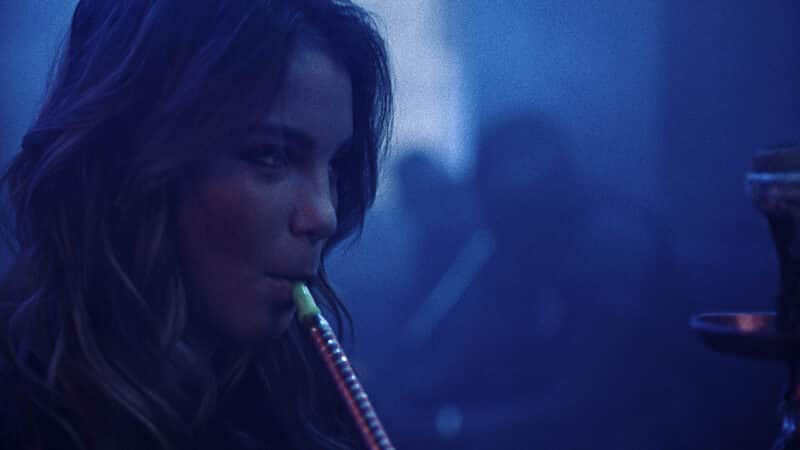 So what you get is sort of that innocence of youth mixed with not being naïve. It's like, they know what's out there and are gathering an opinion on what's available but aren't necessarily trying to spend up their youth trying everything in rapid succession.
On The Fence
Wanting To Know And See The Parents and Families That Made These People
Would You Rather is a rather tight show which may show Shaiou has other friends, may feature Aladi's mother on occasion, usually by voice or at a distance, but you don't get to know these people first hand. We don't meet Djeneba's father or see if her stepmom is as horrible as she says. For one episode, we're in the apartment Shaiou shares with her family, but we see most of them once, a little girl twice, and that's it.
Which, with how invested you get, kind of sucks, just because you want to see where their opinions and thoughts stem from – beyond their faith, in some situations.
Overall
As someone who loves Skins, Euphoria, the various young adult shows of FreeForm, and the ones scattered across networks that don't necessarily cater to young adults on a consistent basis, we appreciate Would You Rather bucking the norm in almost every way possible. It doesn't wish to give us wild and crazy teens, nor is it trying to present cautionary tales or stir up conversations.
What Would You Rather is trying to do is give you what teen relationships, romantic or otherwise, look like when we're not talking about privileged suburban kids, nor people who need to drink, have sex, or are trapped in some poverty loop. To us, Would You Rather are the kids forgotten because they don't live in some kind of extreme. They may have jokes and make comments that are shocking, but it is because they, like many, aren't politically correct when around friends. Why would you?!
Hence the positive label and recommendation. When it comes to shows featuring people under 18, Would You Rather has jumped ahead of so many, with maybe only Anne With An E, and a select few others, holding onto higher positions.
[amazon box="B08L3Q9BD7,B07Q3LDPT2″]
Season Reviews & TV Specials
Summary
Wanting To Know And See The Parents and Families That Made These People - 78%
It Isn't About Sex, Drugs, and Excess - 91%
Understanding, For Varied Reasons, People Grow Apart - 85%
It Isn't Politically Correct, At All - 88%
Would You Rather are the kids forgotten because they don't live in some kind of extreme.