Vida: Season 3 – Review/ Summary with Spoilers
After a ten-episode season in season 2, the 6 episode season 3 feels like a disservice to such a great show.
---
Network
Starz
Creator(s)
Tanya Saracho
Aired
4/26/2020 to 5/31/2020
Genre(s)
Comedy, Drama, Romance, Young Adult, LGBT
Noted Cast
Emma
Mishel Prada
Vida
Rose Portillo
Victor
Jesse Borrego
Lyn
Melissa Barrera
Nico
Roberta Colindrez
Zoe
Cara Santana
Mari
Chelsea Rendon
Eddy
Ser Anzoategui
Monica
Karen Sours Albisua
This content contains pertinent spoilers.
Season Plot Synopsis
What the final season of "Vida" is about is letting go. For Emma, it is letting go of the pain that Vida and Victor caused and finding her joy. Never mind learning to trust despite how much history has made it hard to rely on people when she needed them. Then, with Lyn, it is about letting go of the need for validation and being who others want or need her to be.
In season 3, Lyn really solidifies a new persona, and when tested, she shows that as much as she may still like a party and to be sexy, that isn't the sum of who she is. Lyn takes the reins and defines herself, loves herself to a whole new level, and proves the deletant she was known as, that person is no more.
Alongside their stories, we have the introduction of Victor, Emma, and Lyn's father. Also, there is Nico's past with Zoe dived into a bit more, as well as their relationship with Emma, and Mari breaking away and out from her lame a** social justice group.
Highlights
Emma & Nico's Relationship
I truly feel Emma and Nico are one of the cutest couples, period. Beyond the confines of being queer or Latinx, the chemistry between Prada and Colindrez is what you dream of. And while, yes, there was drama due to Zoe and Emma's trust issues, it was so hard to not be wrapped up in what was going on with them to the point of forgetting "Vida" wasn't just about their relationship, sometimes.
Lyn's Next Chapter
Lyn's growth as a character is one of the highlights of not just this season of "Vida," but the series. Her going from this party girl whose claim to fame was how attractive she was, and the access that gave her, to her healing her relationship with Emma, standing on her own, and becoming a businesswoman, it was remarkable to watch.
One of the best examples, when it comes to Lyn's journey, is her developing her own identity. As Lyn notes this season, men have largely influenced who she was in social situations. Be it the girlfriend role, the daughter, the sex kitten, what have you.
However, who she is, or wanted to be presented as, not so much. And it is really a testament to the writers that they took this beautiful woman, gave her a slew of problems, and watching her work through them didn't make you roll your eyes. Rather, it became on of the most compelling arcs episode to episode, and season to season.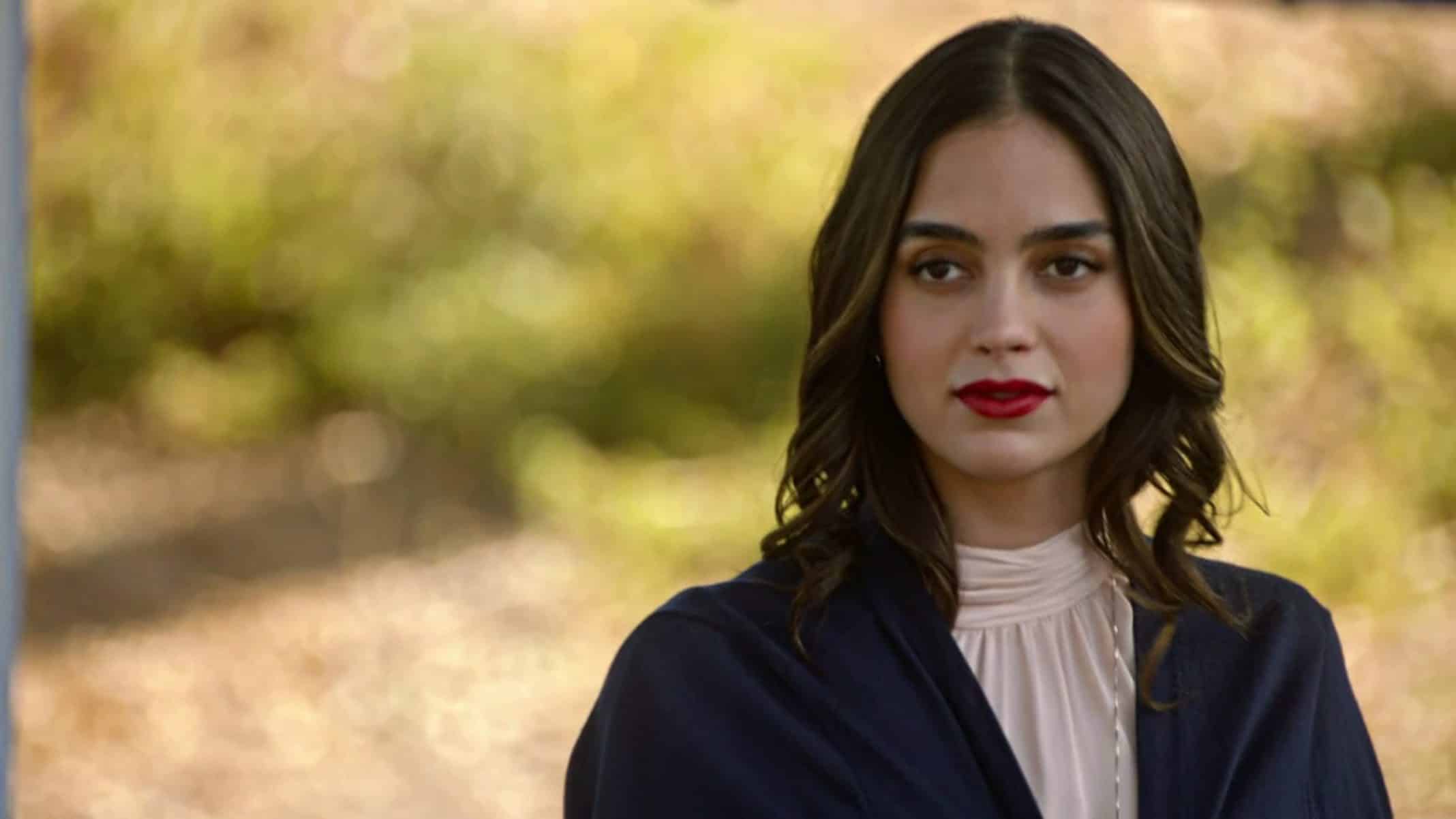 Eddy Had A Potential Love Interest
It wasn't until this season you find yourself realizing how desexualized Eddy is. Never mind, because of the pace of the show, they never really got to the point of moving on from Vida. So with the introduction of Monica, it seemed like the perfect time to reintroduce Eddy and who she is and perhaps was before Vida.
Which, sadly, isn't done, but finally taking a step towards that was major.
On The Fence
Mari Didn't Reconcile With Emma
Not to discount Mari breaking away from her bum ass protest group, or finding a platform which will not only verbally support her stance, but pay her, but a part of me wanted to see her and Emma reconnect. One of the reasons being, with Mari's dad dying, and Emma confronted by Victor being back in her life, it presented a reason and opportunity for them to reconnect. Never mind, when it came to Yoli and the rest protesting Vida's, it would have been nice for Mari to firmly note what Emma did for her, and for it to be acknowledged that Lyn has been hosting Latinx artist and events.
Alas, Mari's storyline largely remained separate, and while you have to appreciate her journey, it's hard to not feel it wasn't made for a final season.
Victor Was A Bit Of A Letdown
Eddy and Victor are the two most negatively affected by a shortened season. In Victor's case, it seemed him showing his homophobic colors was rushed more than slowly revealed, and with his fight for the bar not being announced until the end of the season, it leaves a storyline left unwrapped. Thus creating this idea that there was a scramble to finish this season or an ellipsis was made on purpose. Neither of which I'd say fans deserved.
Overall
Review Summary: One and Done
I'm torn between wishing "Vida" had an additional season or this one having 10 to 13 episodes. Mainly because we're giving enough to complete a season, by no means does season 3 feel like it was made to be the last one. Especially due to characters experiencing exponential growth, primarily with Lyn, Emma finally beginning to heal from old wounds, as well as Eddy, and being left on the brink of them starting a new chapter is frustrating.
Yet, we're still labeling this as something to watch. The main reason? In an age so focused on diversity, it is nice for a program like "Vida" to exist and focus on one culture and the depths of it. Be it it's queer community, how gentrification is hitting some of their neighborhoods, not feeling/being enough, despite it being all you know, and so much more. Truly, "Vida" not having another season is a notable loss for STARZ and a huge loss for both established and eventual fans.
How To Watch
Powered by
JustWatch
Information on Season 4 of Vida
Has Another Season Been Confirmed?
The Show Is Officially Over
What We'd Like To See If There Was Going To Be Another Season
Mari Reconnect With Emma
Get To Know Vida Without A Third-Party Perspective
Emma and Lyn getting accepted in the community
Eddy and Monica getting together
Victor's fight for the bar
Lyn and Johnny make it work, including with Johnny's baby momma
Emma and Nico having a functioning long-distance relationship or Emma going with Nico as Nico finishes her book
Emma & Nico's Relationship - 90%
Lyn's Next Chapter - 89%
Eddy Had A Potential Love Interest - 83%
Mari Didn't Reconcile With Emma - 78%
Victor Was A Bit Of A Letdown - 75%
"Vida" not having another season is a notable loss for STARZ and a huge loss for both established and eventual fans.
Related Topics:
Cara Santana
,
Chelsea Rendon
,
Comedy
,
Drama
,
Jesse Borrego
,
Karen Sours-Albisua
,
LGBT+
,
Melissa Barrera
,
Mishel Prada
,
Roberta Colindrez
,
Romance
,
Rose Portillo
,
Ser Anzoategui
,
Starz
,
Tanya Saracho
,
Vida
,
Vida: Season 3
,
Young Adult