The Summer I Turned Pretty: Season 1/ Episode 1 "Summer House" [Premiere] – Recap/ Review (with Spoilers)
"The Summer I Turned Pretty" presents you with everything you'd want and need to swoon, laugh, and engorge.
---
Aired (Prime Video)
6/16/2022
Created or Developed By
Jenny Han
Director(s)
Jesse Peretz
Writer(s)
Jenny Han
Genre
Comedy, Drama, Romance, Young Adult, Family
Introduced This Episode
Isabel "Belly"
Lola Tung
Steven
Sean Kaufman
Conrad
Christopher Briney
Jeremiah
Gavin Casalegno
Laurel
Jackie Chung
Susannah
Rachel Blanchard
Cam
David Iacono
Taylor
Rain Spencer
This content contains pertinent spoilers and screenshots are from the platform noted in "Aired ()."
Summary
15-year-old Belly, government name Isabel, wants this summer to be different. Usually, her brother Steven, with his friends Conrad and Jeremiah, hang out all summer while Belly sticks with her mom Laurel, and her mom's best friend Susannah, who is Conrad and Jeremiah's mom. However, this year Belly will try to explore her feelings with her long-time crush Conrad. Also, rather than focus solely on him, she is going to socialize, as she does with this boy name Cam, and really make this a summer to remember. Hopefully, with so many good stories to tell her best friend Taylor when she gets home.
Things To Note
Unexpected Content Advisory: Cursing (Yes), Violence (Some fighting), Sexual Content (Outside of Steven in the shower, but nothing shown, no), Miscellaneous (Drinking, smoking cigarettes, smoking weed)
Question(s) Left Unanswered
Why did Laurel divorce Belly's dad?
Did Belly get her nickname from being swung into the pool by her brother and Susannah's sons?
What Could Happen Next
Belly meets Conrad's ex and learns why they broke up
We meet Belly's dad and learn he isn't a bad person
Belly kisses a whole lot of boys and isn't sure if she wants to be official with any of them, even if for the summer
Laurel starts to date again
We learn there are a lot of secrets Savannah isn't letting people know about
Review
Highlights
Relationships So Close, You Can't Tell If They Are Platonic
Chemistry is not as easy to cast. I would submit that some casting directors focus more on general attractiveness and two people having enough compatibility for a scene to work. "The Summer I Turned Pretty" goes far beyond that. Each actor seems to have an established relationship with their scene partner to the point of you questioning whether their characters are supposed to be queer.
With Jeremiah doing something in the mirror as Steven showers, Steven and Jeremiah have this sort of bond which makes you think of a rare, happy, loving gay couple. Then when it comes to Laurel and Sussanah, with how affectionate Susannah is, you can almost see Laurel be the stern one who is the disciplinarian with the kids and the rock of the relationship. With Susannah being the one who coddles, and is the one the kids go to when they need a cry, and softens Laurel after having to be strong all day.
And the fact such notable relationships exist that don't include the lead is really saying something.
You Want To Follow Belly's Journey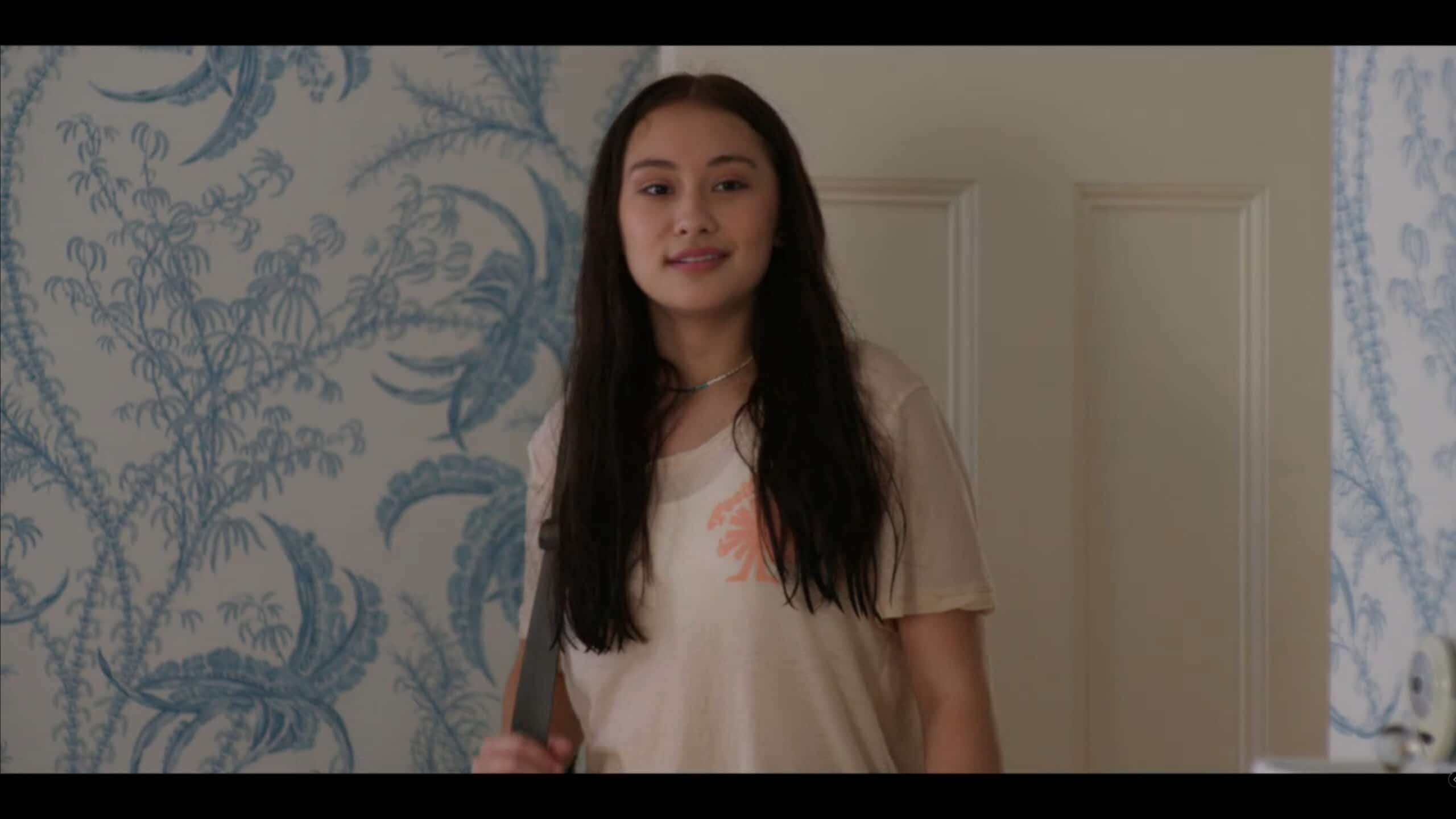 Belly is more than just our lead. She has the duality of presenting that vibe that she can be any girl, yet this is also a unique journey just for her. She is someone, as Susannah says, in bloom, and after living her life overlooked by boys and seemingly enacting a self-imposed restriction to Susannah's house, she is putting herself out there. As you can see, this is a bit rough since she has to deal with the people in her life having to adjust to this change. Yet, it is exciting watching her journey and owning that she is more than meets the eye, and she plans to find out what that means.
Quality Soundtrack
While I'm confused why the show has a censored version of Cardi B's "Up" considering the characters curse, there is no denying there are a lot of bops here. Thanks to Prime Video's X-Ray feature, I'd even say you may find yourself taking note of quite a few songs to put on a playlist or download later.
The Boys Seem To Be More Than Love Interests
Do we have your stereotypical dark and broody character in Conrad? Yes. Do we also have the golden retriever type in Jeremiah? Again, yes, we do. Then, of course, there is Cam, who seems capable of being something in between, but the trope they fit into doesn't seem to be the sum of who they are. Conrad just got out of a relationship that has devastated him and seemingly is breaking away from what he thinks would have brought him and his dad closer, so his moodiness is coming from trying to find purpose in his life.
With Jeremiah, usually, there is a happy kid like that either because they were never left wanting for love or because they need to hide what goes on behind closed doors. So considering how often Susannah might be alone with her boys as her husband travels for work, maybe Jeremiah knows something? Maybe his dad is cheating on his mom, or maybe his mom is deeply unhappy but puts on a brave face, and there is no infidelity?
To me, there is more going on than meets the eye, and when it comes to Cam, with his mom working at the country club, he is likely to show us the other side. Not the life Susannah and her boys live, but those who clean and serve people who live that life. Which could easily show a different side to this world Belly so idolizes.
Laurel's Issues With Potentially Being Seen As An Asian Writer
There aren't many shows or movies, especially those with a front and center push, that focus on Asian Americans. So with Laurel presenting the idea she doesn't want her culture to dictate her writing, that should be interesting to explore. What does her discomfort stem from? Is that she doesn't want to have that prefix of being an Asian writer, and she just wants to be a writer? Is it that she wasn't raised by Asian parents and was adopted, so she has a hard time figuring out how to own being Asian when she doesn't know what that personally means beyond the physical? I didn't read the book, so I'm guessing here, and all I'd like is to see where this is going.
Initial Impression
Picking a show to essentially dedicate a weekend to is tough. There is so much out there, of varying quality, with new movies and shows weekly, whether at home, in theaters, or at film festivals. But "The Summer I Turned Pretty" rises above a lot of the productions put out more so for the sake of quantity than quality and has no need to demand you to watch, for it just naturally attracts you to do so.
[ninja_tables id="67008″]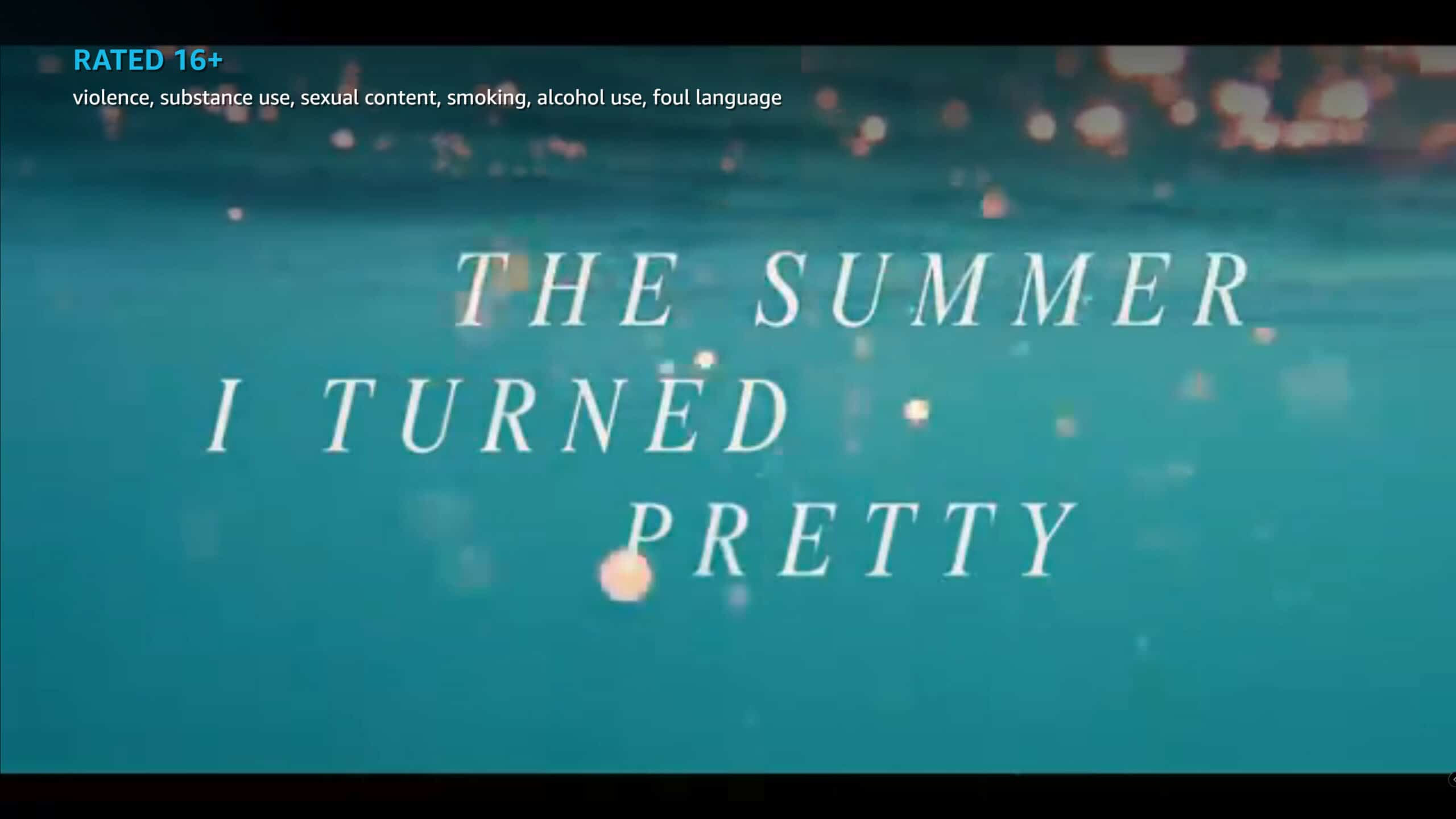 The Summer I Turned Pretty: Season 1/ Episode 1 "Summer House" [Premiere] – Recap/ Review (with Spoilers)
Overall
"The Summer I Turned Pretty" presents a beautiful coming-of-age story that seems dedicated to giving each of its characters purpose beyond the love triangle advertised to come. Because of this, no one seems expendable, and nearly all stories bring you in, offer you a seat, and set the table for all they are going to give you.
Highlights
Laurel's Issues With Potentially Being Seen As An Asian Writer
The Boys Seem To Be More Than Love Interests
Quality Soundtrack
You Want To Follow Belly's Journey
Relationships So Close, You Can't Tell If They Are Platonic
Related Topics:
Christopher Briney
,
Comedy
,
David Iacono
,
Drama
,
Family
,
Gavin Casalegno
,
Jackie Chung
,
Jenny Han
,
Jesse Peretz
,
Lola Tung
,
Prime Video
,
Rachel Blanchard
,
Rain Spencer
,
Romance
,
Sean Kaufman
,
The Summer I Turned Pretty
,
The Summer I Turned Pretty: Season 1
,
Young Adult