As part of keeping its users engaged, Tinder has come up with an interactive murder mystery for swipers to play – let's talk about it.
---
Aired
11/7/2021
Network
Tinder
Created By
TBD
Directed By
Sasie Sealy
Written By
Julie Sharbutt, Kristen Buckels, Lacey Jeka
Genre
Comedy, Crime, Horror, Mystery, Romance, Thriller, Young Adult, LGBT
Introduced This Episode
Benjy
Luke Slattery
Francisco
Iván Carlo
Aimes
Ashley Ganger
Otis
Emile Ravenet
Phoebe
Francesca Xuereb
Tex
Calvin Seabrooks
Reese
Nozipho Mclean
This content contains pertinent spoilers.
Plot Overview
It's Benjy's 23rd birthday weekend and with him stressed out about producing new music, he has all of his friends over. This includes you, who seems to have the knack for being fashionably late, Phoebe, his ex, his current boyfriend Tex, and so many more! There is Phoebe's current boyfriend, Francisco, who is a bit off-putting. There is Otis, who seems too young to drunk and just happy to be there, Reese, who says she is Benjy's manager, yet he calls her an intern, and then Aimes, who seems to see you as one of her closest friends in the group.
Together, minus Francisco and Tex, you are the people that knew Benjy before he got famous, and it seems between all the names mentioned, one of you literally stabbed Benjy in the back.
Things To Note | Question(s) Left Unanswered
What Could Happen Next
I have a good feeling that Benjy was seeing someone new and creating a messy transition from Tex to the next – thus Tex either killed him or Francisco.
Review
Highlights
The Way Characters Are Performed
Let's begin by saying, is the acting campy? Absolutely. However, in it being campy and you getting to participate, it is like you're dealing with real people. Those who are so completely themselves that there isn't necessarily the vibe of airs and graces. They are amongst friends, are drinking, and thus have no desire to put on airs and graces. Plus, from what it seems, you are the nicest of the group, so everyone can let their armor down.
The Decisions
A part of me gets TellTale Games vibes from this, in that you may think these are mundane decisions you are making, but they could matter in the end. After all, who is to say that everyone couldn't turn on you and say you did it, based on your decisions? For while, yes, you are given one opportunity to look at a card, a wallet, and a book and see what people wrote, pretty much, you are solely given a chance to make decisions at face value.
Will you jump off a roof with Benjy, note bucket hats are ugly, whether exes can be friends, or even tell Tex one of Benjy's secrets? That's up to you, and while you can replay the individual episode, it isn't clear if you can revisit as additional episodes are released throughout November.
Initial Impression
Swiping is hell, and sadly, most dating applications have shifted to the Tinder model, with the only difference being how thorough your profile can be. However, once again, Tinder seems to want to change the dating scene by giving its users a shared experience to talk about so that neither side will find themselves getting a dry introduction.
Swipe Night Directory
| | |
| --- | --- |
| Character Guide | Not Created |
| Collected Quotes | Not Created |
| Season Reviews | Not Created |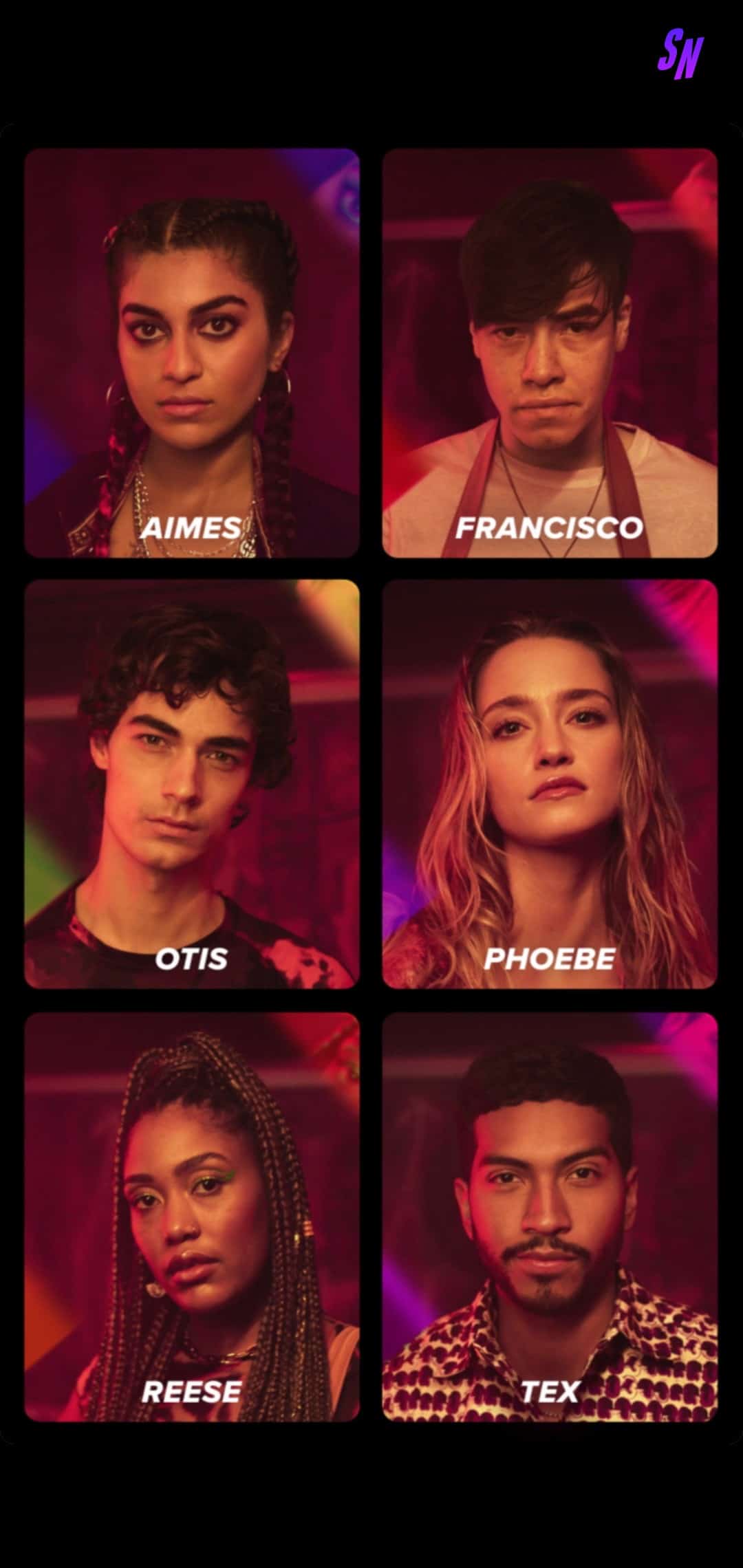 Swipe Night: Killer Weekend: Episode 1 – Recap/ Review (with Spoilers)
Who Is This For?
Unfortunately, it is strictly for Tinder users. So those who are on the market, tired of swiping or managing their matches, this can either be a fun distraction or means of having a better ice breaker than, "Hey."
Highlights
The Way Characters Are Performed
The Decisions