Shining Vale: Season 1/ Episode 1 "Chapter One – Welcome to Casa De Phelps" [Series Premiere] – Recap/ Review (with Spoilers)
After a tryst in their home in Brooklyn, an infamous writer moves, with her family, to Connecticut, where hallucinations make it seem things have become far worse for her.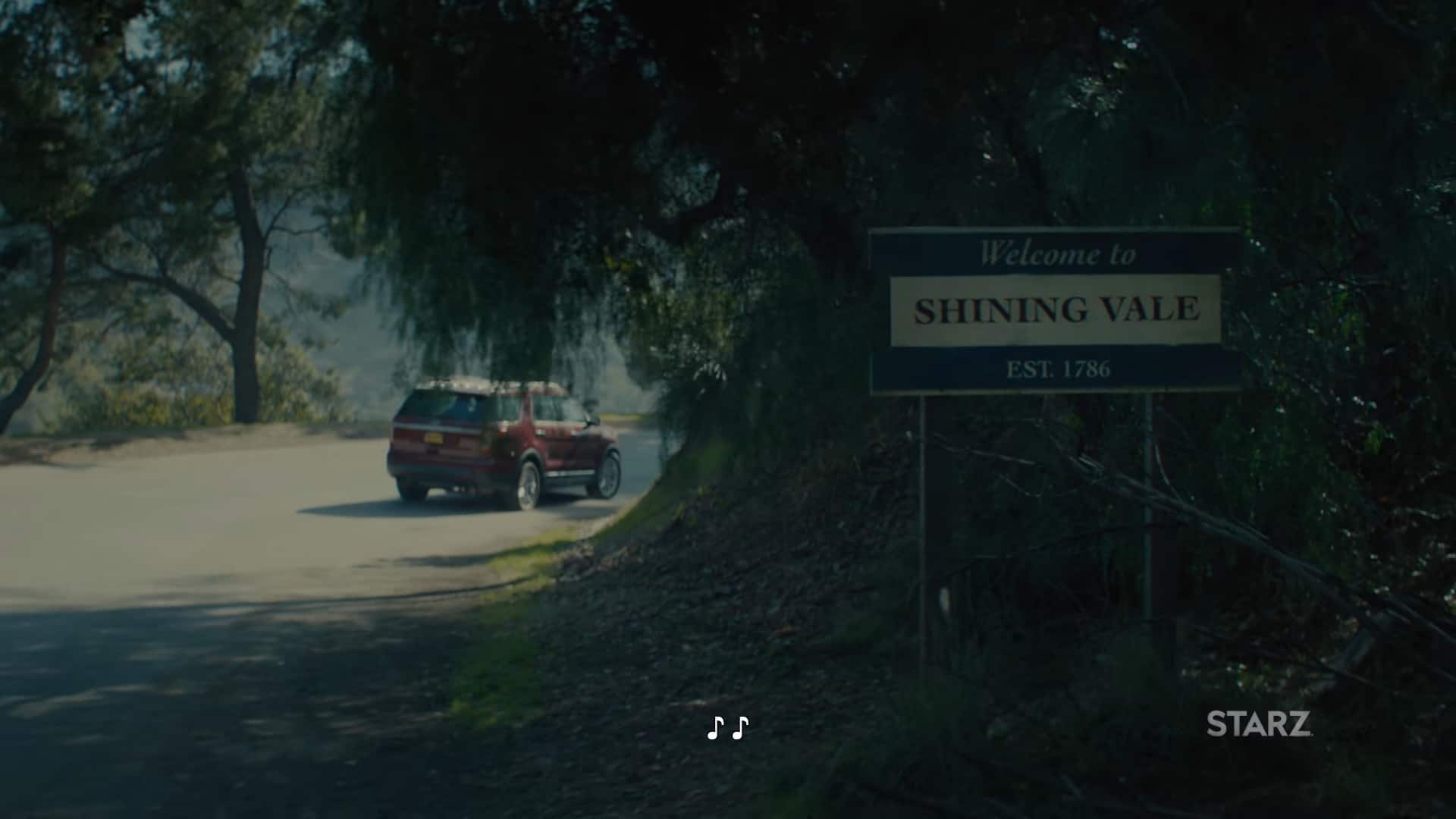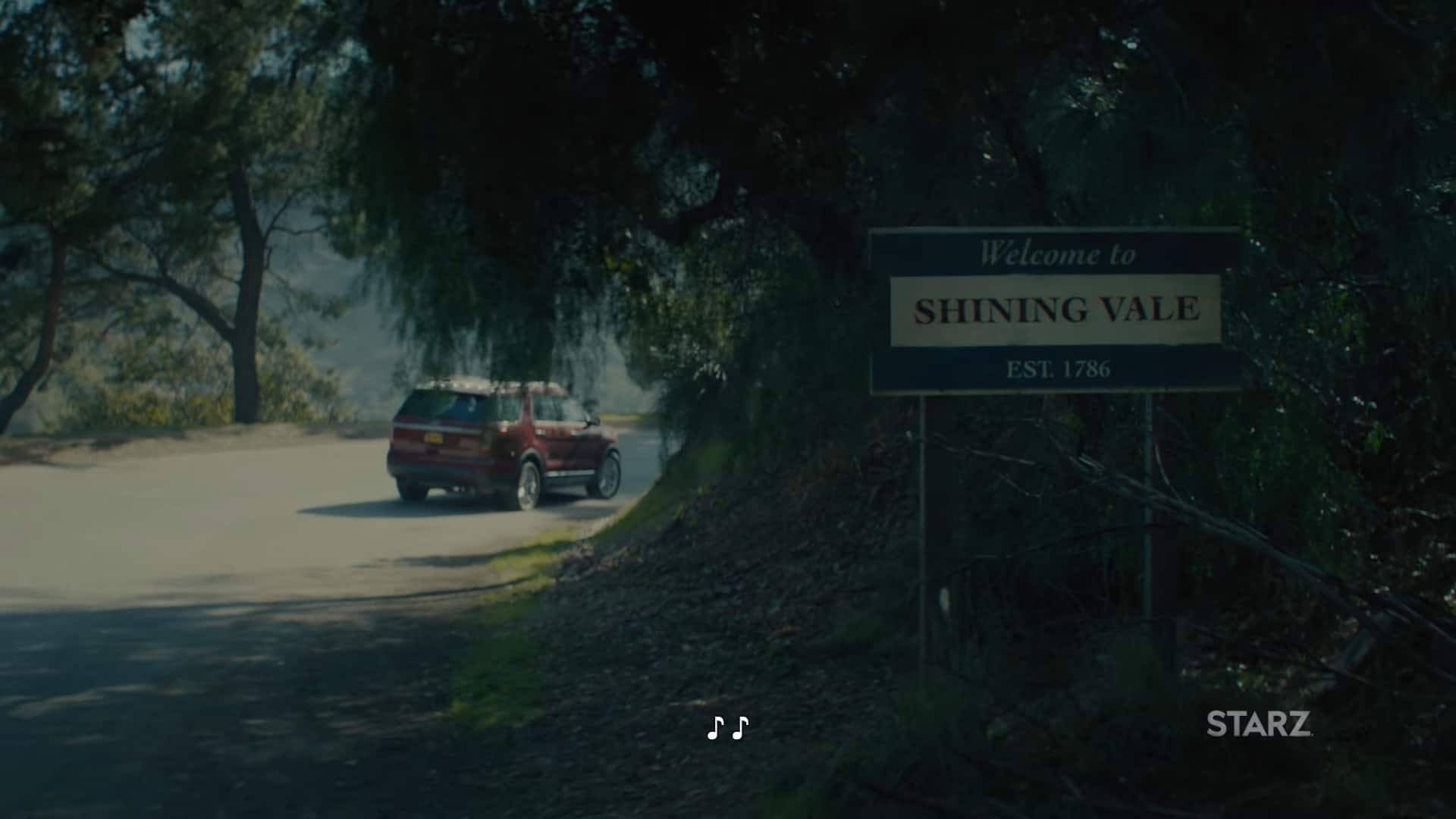 After a tryst in their home in Brooklyn, an infamous writer moves, with her family, to Connecticut, where hallucinations make it seem things have become far worse for her.
---
Aired
3/6/2022
Network
STARZ
Created or Developed By
Jeff Astrof, Sharon Horgan
Directed By
Dearbhla Walsh
Written By
Jeff Astrof
Genre
Comedy, Drama, Fantasy, Horror, Mystery, Young Adult
Introduced This Episode
Pat
Courteney Cox
Terry
Greg Kinnear
Jake
Dylan Gage
Gaynor
Gus Birney
This content contains pertinent spoilers.
Plot Overview
Over 17 years ago, Patricia, "Pat," wrote "Cressida: Unbound, " an erotic novel focused on a sex addict who made bad choices. Since then, she hasn't released a follow-up and is seemingly focused on the family she has with her husband, Terry. Someone who graduated from Penn State, was a yell leader, and appears to be a good dad. Well, the best dad you can be to a son like Jake, who is addicted to video games and lacks certain social skills, and a daughter, Gaynor, who is well aware of her mother's faults, so she treats that as a means to do as she pleases.
But, despite two children who test her patience and a husband who comes off a little too perfect, Pat's main focus is trying to stay sane, which is hard. For one, psychosis runs in her family, alongside alcoholism, and if rumors are true, Pat could be a recovering sex addict. So while leaving Brooklyn limits temptation and presents a calmer environment, it doesn't solve all of Pat's issues. If anything, the silence forces her to confront them since there is nothing to drown them out.
Thus leaving viewers to question, as Pat hallucinates and deals with this eerie house and neighborhood, is Pat cracking and having the kind of breakthrough which could lead to her second book, or is she just plain losing it?
Things To Note
Question(s) Left Unanswered
Was the handyman Pat's only affair or just the last one?
Is Jake possibly autistic?
What Could Happen Next
Gaynor is definitely going to chat up that guy on the bus, but I think she won't find herself capable of following in what she perceives as her mother's footsteps
We're going to learn something sinister happened or keeps happening, in that house
Review
---
Community Rating:
---
Highlights
The Creep Factor
While I wouldn't say the creep factor veers towards jump-scare horror territory, it is a bit unnerving. Pat's hallucinations make you want to pay keen attention to what is going on, just so you don't get caught off guard or miss something important. And I'd even say, considering Pat is the type who would curse out a ghost, it makes the idea of her being uncomfortable, even a bit scared, something you want to keep your eye on.
A Likable, Dysfunctional, Family
As a whole, Pat's family, the Phelps, are definitely entertaining. Pat and Terry's dynamic is complicated due to her affair and perhaps worry over her family history. Their relationship with their kids is loving, but you can tell Gaynor gets on both of their nerves and Jake? Well, they worry about him since his life is consumed by video games.
Yet, despite their issues, there is love and a sense of togetherness that isn't deniable. Plus, watching this family mend fences after Pat nearly destroyed everything should be a sight to see. Especially as we learn what Terry may have contributed to her deciding to have an affair.
Wanting To Know What Happens Next
Are we left on a cliffhanger, with meeting the former owner of the house? Yes. However, I wouldn't call meeting her a desperate cliffhanger. We've seen shows that throw everything at you, expecting you to want to stick around to watch them unpack the mess they made. Shining Vale seems different. It feels like it has enough faith in its actors and the story they can tell so that it doesn't need to overwhelm you with details and drama. Rather, on top of trusting its actors and behind-the-scenes creatives, it also trusts its viewer to not have a short attention span.
We appreciate this, alongside the episode being roughly a half-hour, because it leaves you wanting more and making the week between not feel like recovery time but time to speculate.
On The Fence
The Kids Being Focused On As Individuals
As part of a unit, the kids are tolerable, even interesting, as they play off their parents. However, I don't know how things will be when we are watching Jake and Gaynor at school and with any friends they make. Jake is socially awkward to the point of being cringey, and unless paired with someone who knows how to play off that, he could be a liability.
The same goes for the angsty Gaynor since, you can see she is coming into her own, trying to get a handle on who she is, especially in relation to her mother and family history. But, again, what will make or break her character is who she plays off of, and with a lack of familiarity with all of the actors on here but Cox, I must admit there is some hesitation on getting excited about individual arcs beyond Pat's.
Initial Impression
Starz, like Showtime, releases their shows at midnight, rather than coerce you to wait until 9 PM and beyond, as HBO. It's one of the things we love about their networks. But, when it comes to Shining Vale, I feel like this isn't something you leisurely watch on a Sunday when bored and nothing else is on. This is the show where you either stay up till midnight on Saturday or as soon as you wake up on Sunday, you watch this and make it a routine throughout the season's run.
Why? Because there is just a certain level of intrigue here and a pace that doesn't create any form of lull. Add in a respect for your time and an effort to present something compelling but not desperate for viewership, and it makes Shining Vale something worth seeing.
[ninja_tables id="64807″]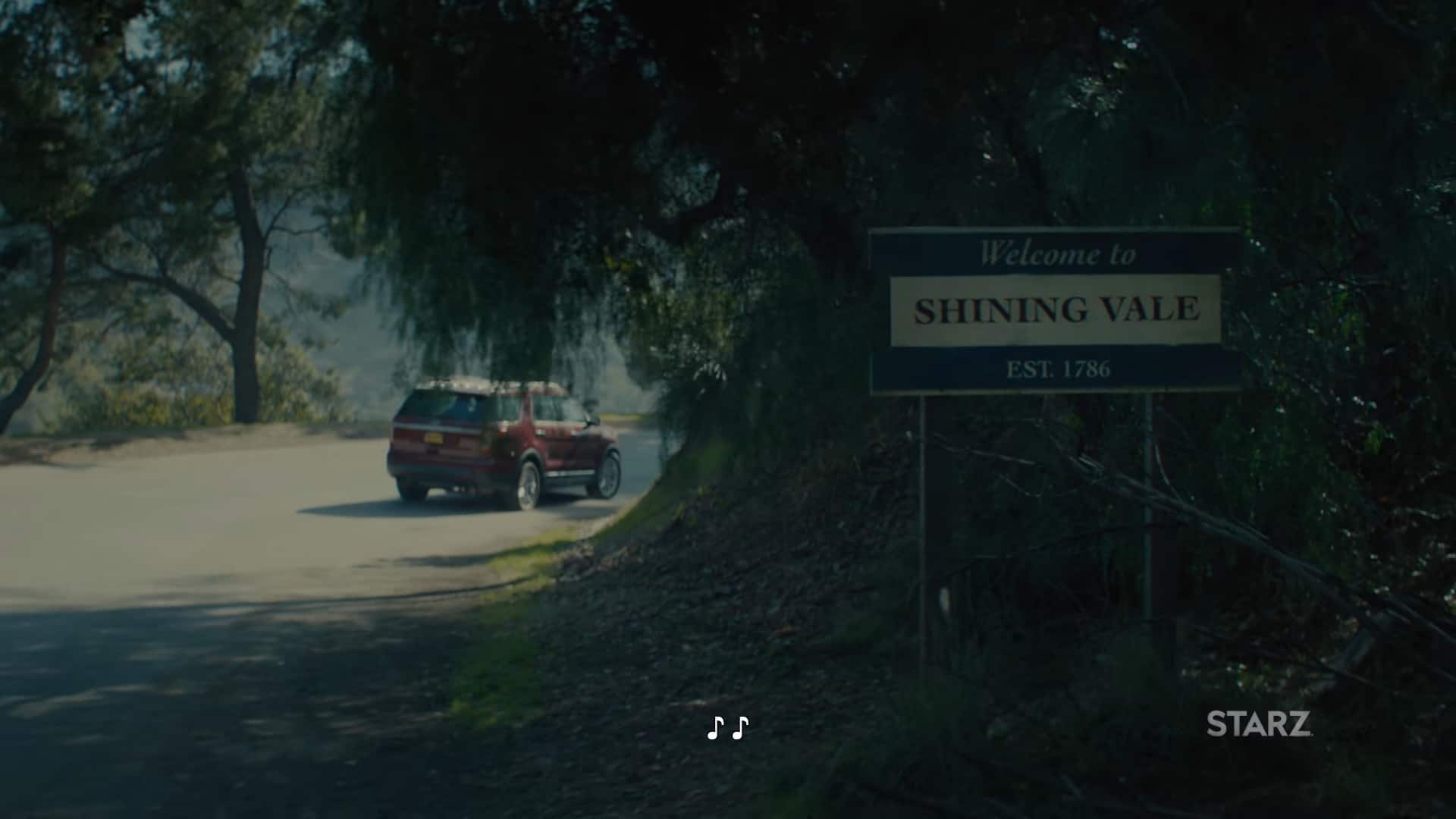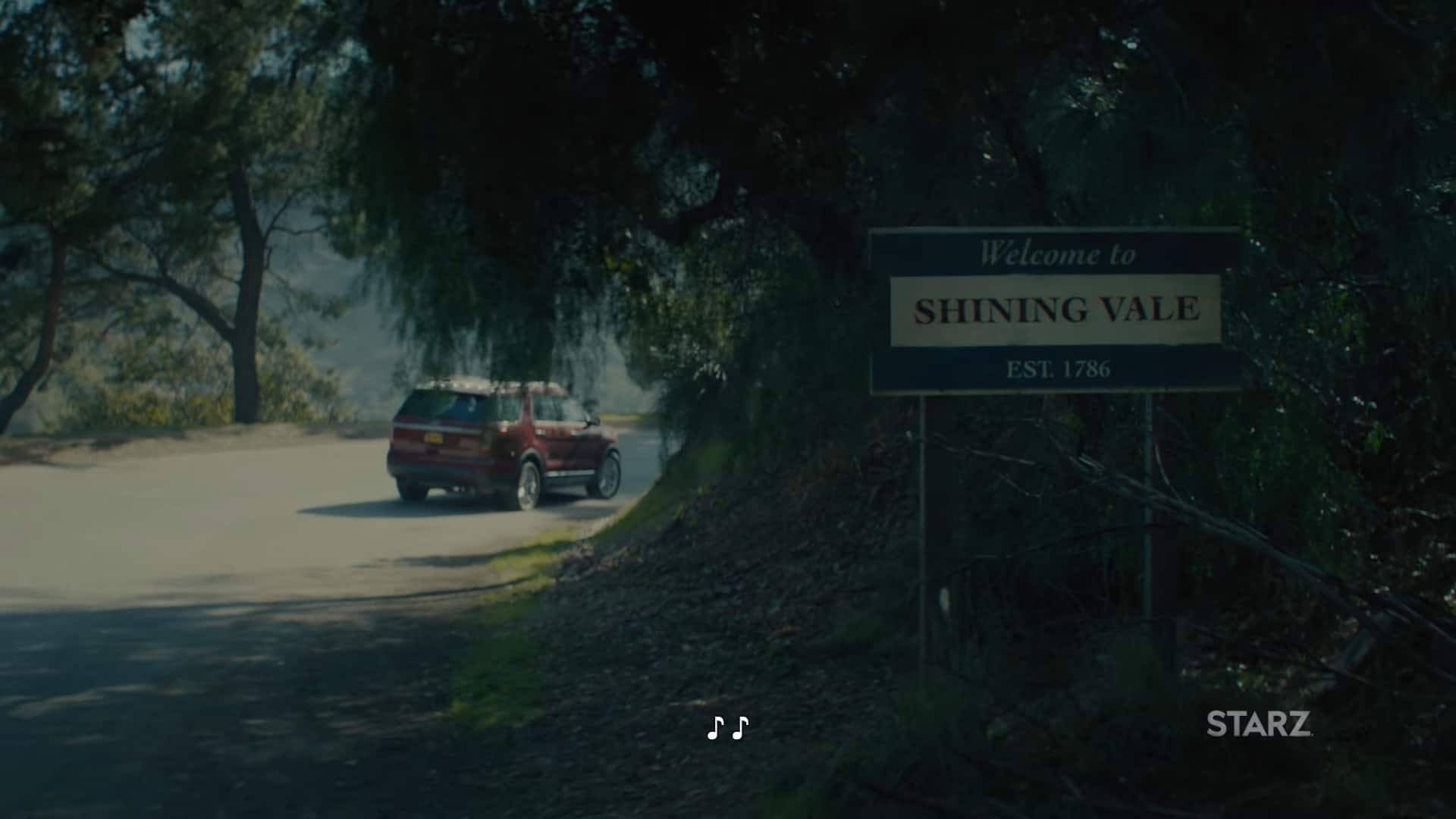 Shining Vale: Season 1/ Episode 1 "Chapter One – Welcome to Casa De Phelps" [Series Premiere] – Recap/ Review (with Spoilers)
Who Is This For?
Fans of creepy mysteries, with a dysfunctional comedic family that curses at each other, and parents who aren't as perfect as they struggle to seem.
Highlights
The Creep Factor
A Likable, Dysfunctional, Family
Wanting To Know What Happens Next
Disputable
The Kids Being Focused On As Individuals