"Rap Sh!t" may start a little rough as the lead eclipses a lot of the show's potential assets with her insecurities, but once her best friend does some course correction, it takes off.
Aired (HBO Max)
7/21/2022
Created or Developed By
Issa Rae
Director(s)
Sadé Clacken Joseph
Writer(s)
Issa Rae
Genre
Comedy, Drama, Romance, Young Adult, Musical
Introduced This Episode
Shawna
               Aida Osman
Francois
Jaboukie Young-White
Cliff
Devon Terrell
Mia
KaMillion
This content contains pertinent spoilers.
Summary
Shawna's life isn't going as planned at all. Her rap career that she was planning with Francois Boom has damn near flatlined. Her boyfriend Cliff and her don't see eye to eye, and she isn't in the mood while he is trying. On top of that, she is working a dead-end job at the Plymouth Hotel while rapping under an alias just to keep the hope on life support.
But, things begin to change when her high school best friend Mia hits her up to watch her daughter real quick, and the two rekindle their friendship. Thus leading to a night of drinking, the club, a strip club, and Shawna dropping the type of rhymes she usually doesn't, but finding more interest in that one song than anything else she has released in years.
Things To Note
Unexpected Content Advisory: Cursing (Absolutely), Violence (Nope), Sexual Content (Nudity), Miscellaneous (Drinking)
Question(s) Left Unanswered
What got Shawna into rap?
Is Cliff going to stay by Shawna's side, or does she have a good reason to suspect he might stray?
What Could Happen Next
Shawna being torn between the success of the music she puts down and the type she wants to do
Review
On The Fence
Shawna On Social Media All The Time & Her Misery
Clearly, Shawna's life isn't going towards whatever plan she made as a teenager or adult, so she is doing whatever is necessary to get through her day. Be it scamming the demanding and indignant people at her job, rapping a bit, or trying to find means to distract herself from her own life.
In many ways, I get it. Social media is a cheap means of avoiding all the things in your life you do or don't have control over and gives you the ability to get lost in other people's lives. Yet, as shown with Shawna, what originally is just something to do or a distraction can quickly turn into envy and present hater vibes.
And it is watching Shawna be miserable that just makes what is 32 minutes feel so much longer. Which from Mia to others, they give a bit of a reprieve. But there is a vibe that Shawna will be the type of character you may feel something for but also gets on your nerves. Be it because you are Shawna, or you know someone like her who gets wears you out just listening to them answer, "How was your day?"
Initial Impression
"Rap Sh!t" is the kind of show that can only be made by a creative like Issa Rae, who trusts their voice and fan base and has the type of network backing for a show to fly or fail. For "Rap Sh!t" isn't the kind of show that feels made to win over those who aren't into anything this show sells. Like a Tyler Perry production, "Rap Sh!t" feels made for a specific audience, and while anyone is welcome to enjoy, if you feel like this isn't for you, you are likely 100% right.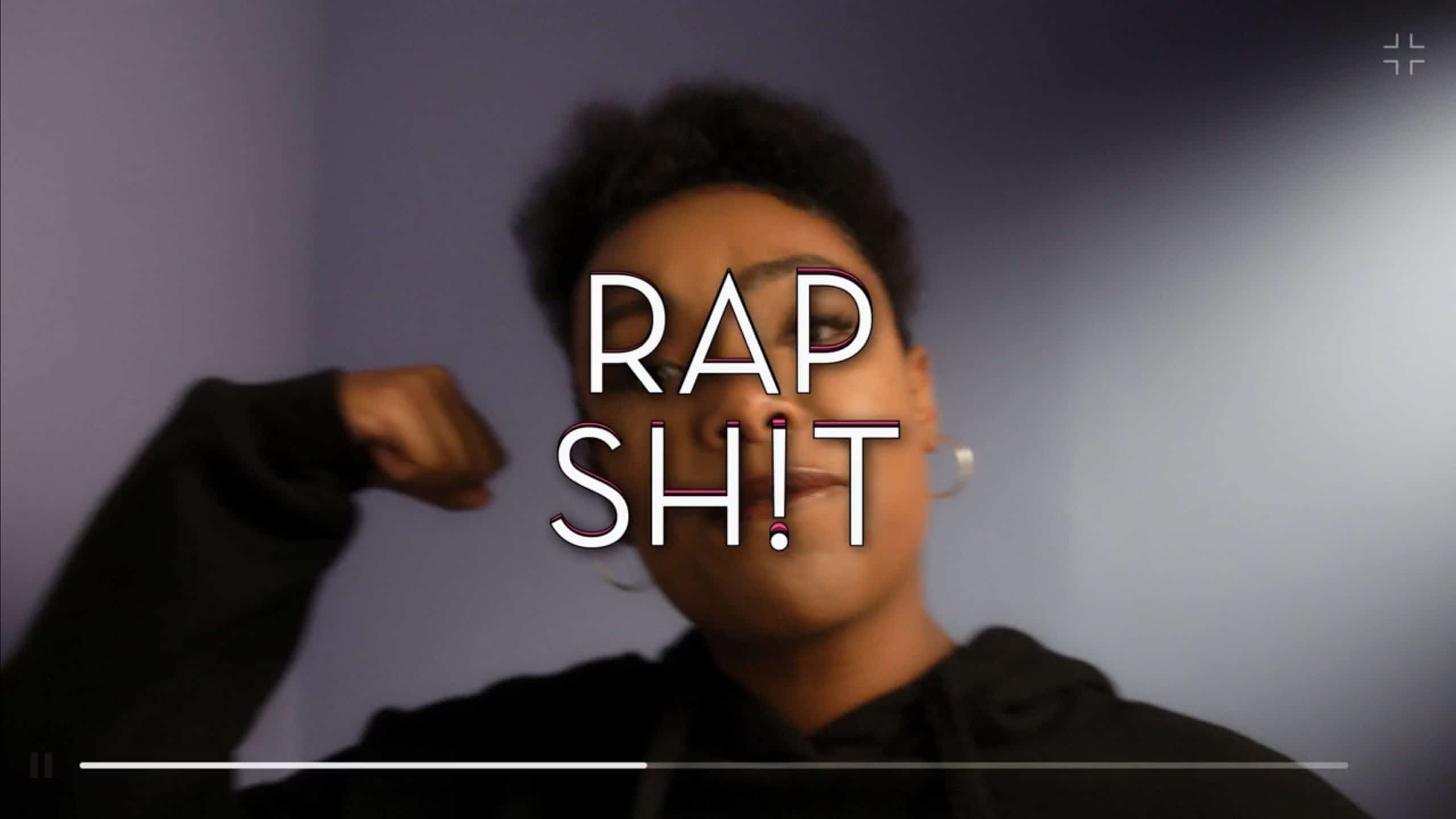 Rap Sh!t: Season 1/ Episode 1 "Something For The City" [Premiere] – Recap/ Review (with Spoilers)
Overall
"Rap Sh!t" is straight up the kind of show a lot of creatives would love to make. It comes off uncompromising in its vision and knows who its audience is so well, that you can't pinpoint something done or added to bring some version of mainstream appeal from those who don't get "Rap Sh!t" is mainstream. In fact, it's whole vibe is that it doesn't want or tries to win your over. It just gives you directions to something you may enjoy more, and keeps strutting.
Disputable
Shawna On Social Media All The Time & Her Misery