Network

Peacock

Created or Developed By

Rian Johnson

Based On

N/A

Executive Produced By

Iain B. MacDonald

Nena Rodrigue

Nora Zuckerman

Lilla Zuckerman

Natasha Lyonne

Ram Bergman

Rian Johnson

Genre(s)

Crime

Noted Characters

Charlie Cale

Natasha Lyonne 

Cliff LeGrand

Benjamin Bratt

Sterling Frost, Jr.

Adrien Brody

Marge

Hong Chau

Taffy Boyle

Lil Rey Howery

Ruby Ruin

Chloë Sevigny

Irene

Judith Light

Joyce

S. Epatha Merkerson

Luca Clark

Simon Helberg

Kathleen Townsend

Ellen Barkin

Michael Graves

Tim Meadows

Ava

Jameela Jamil

Kyle Owens

Tim Blake Nelson

Davis McDowell

Charles Melton

Arthur

Nick Nolte

Laura

Cherry Jones

Raul

Luis Guzmán

Trey Nelson

Joseph Gordon-Levitt

Jimmy Silva

David Castañeda

"Mortimer Bernstein"

Stephanie Hsu

Emily Cale

Clea DuVall

Sterling Frost, Sr.

Ron Perlman
This content contains pertinent spoilers.
Summary
Charlie Cale can detect bullshit. She has this unique ability to tell when someone is lying about anything. While this is the show's premise, what Charlie is more interested in (and where the audience gets joy) is Charlie uncovering why someone is lying. Charlie's essential superpower is equally a blessing and a curse that gets her into all sorts of hilarious and dangerous situations throughout the first season of Poker Face. 
While "Poker Face" is a procedural, case-of-the-week mystery show, it also unravels a season-long narrative introduced within the first episode. Charlie works at a casino with her good friend Natalie, and this particular casino is changing ownership as Sterling Frost, Jr. takes over for his father. Frost Jr. is eager to prove himself and ensure the gambling business goes smoothly.
He's so fixated on his flawless reign and profit that when Natalie tells Jr. she saw something criminal while cleaning a high-rolling guest's hotel room, he orders a hit on Natalie to ensure the secret never gets out. The casino's right-hand man and fixer, Cliff LeGrand, kills Natalie and her boyfriend and frames the murder as a domestic violence case.
Enter Charlie, who's been working at the hotel for years. Jr. knows of Charlie's remarkable knack for detecting lies and wants to use it to cheat his casino guests out of their money. But Charlie is more interested in discovering the truth behind her deceased coworker Natalie. Once she realizes Jr. and LeGrand are responsible for Natalie's death, she becomes determined to get justice.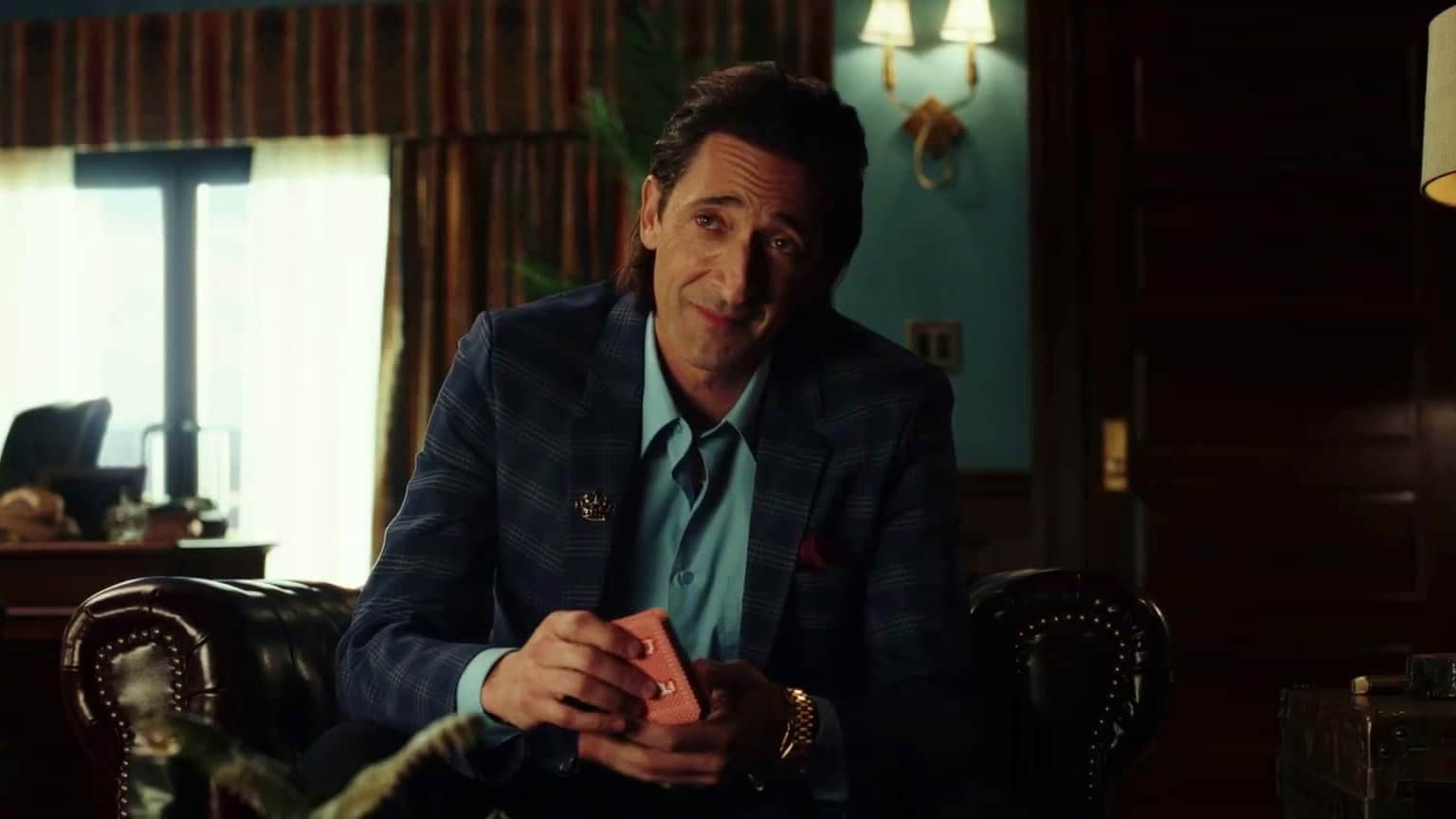 One of Charlie's more creative and cathartic traits is that she is not a cop. Unlike other past mystery shows that follow police officers or detectives, Charlie does not arrest anyone by the episode's end. She does not have the power of the law. But the show embraces Charlie as an underdog, shaggy fighter that can find justice in her own ways.
In the first episode's case, Sterling Frost Jr. isn't arrested but faces his comeuppance when Charlie secretly records how Jr. plans to cheat his casino guests. Jr. realizes she beat him and that his one dream of proving his father wrong crumbles; hence, he throws himself off the balcony. Charlie is no longer safe from the casino's initial owner, Sterling Frost Sr., as he swears to hunt her down and make her pay. Charlie is now on the run, with each episode showcasing her many misadventures, friends, and murders she discovers along her road trip to escape. 
The show's structure brings a nostalgic comfort to the audience with a cast of murderers that are colorful in their menace. Like "Poker Face's" spiritual predecessor "Columbo," each episode starts with the viewer seeing the murder and how the killer covers up their tracks. Our enjoyment stems from seeing how our protagonist Charlie uncovers this too, and how this power shifts away from the villain. The tight structure of the show and the sensational displays of villains across different cultures in the U.S., all through the lens of our charming and scrappy protagonist, make "Poker Face" my favorite show so far this year. 
Review
---
Community Rating:
---
Our Rating: Positive (Watch This) – Recommended
Who Is This For?
Fans of murder mysteries, dark comedies, and vintage television story-telling will find the show enjoyable. If you've enjoyed any of Natasha Lyonne's recent work (Russian Doll, Orange is the New Black) or Rian Johnson's mystery homages (Knives Out, Brick), you'll enjoy this too.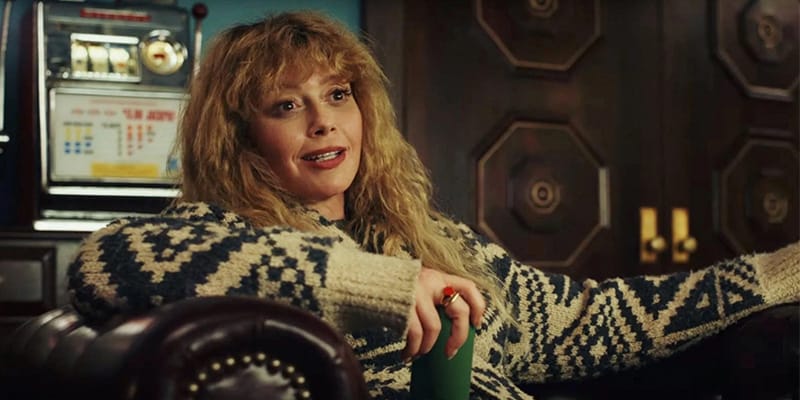 Notable Performances, Moments, or Episodes
Natasha Lyonne shines as the breezy and affable Charlie Cale. In a role written explicitly for Lyonne, she finds new ways to charm and shock the viewer each week. Whether it's getting attacked by senior women or turning a dog into a sidekick, she provides plausibility within most cartoon hijinks. Lyone, most importantly, displays unwavering empathy for the people and workers she meets in passing, showing the viewer every stranger has a story to share. 

Every episode introduces us to a new obsessive villain. The quality guest appearances allow well-known actors to sink their teeth into fun and demented roles, but my personal favorites are Adrien Brody as Sterling Frost Jr., Judith Light, and S. Epatha Merkerson as conniving women at a senior facility, Ellen Barkin and Tim Meadows as bitter stage actors, and Nick Nolte and Cherry Jones as old haunted friends. 

Episodes to Anticipate: The beauty of a show like this is that you can start where you like due to its mostly contained-episode storytelling. Because each episode's setting and style is so different, there's something new to enjoy from each, but my personal favorites are: 1.1 "Dead Man's Hand," 1.3 "The Stall," 1.5 "Time of the Monkey," 1.6 "Exit Stage Death" 1.8 "The Orpheus Syndrome" and 1.10 "The Hook" 
Highlights
Character-Driven Writing Gives Investment into Hero and Memorable Villains 
Each episode introduces us to the murderer's perspective first. The power behind seeing the villain's origin story makes their downfall more enticing: we feel the walls shrink around them, and we feel the panic behind their feigned smiles. While we see most people only within their episode, the writing and casting for this show create memorable characters that media sites can discuss for years.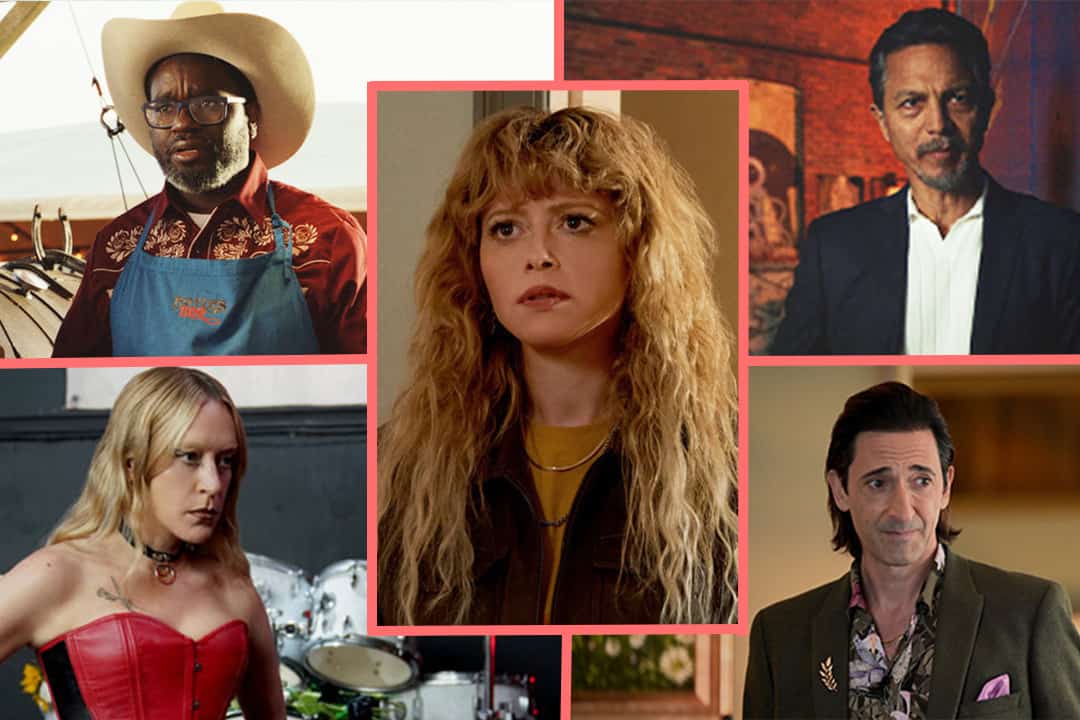 Structure Provides Tight and Comforting Storytelling 
Because of the show's crime-of-the-week structure, we know roughly how the episode will play out: we see the murder, how it's covered, see how Charlie Cale stumbles into the case or knew the victim, watch as she becomes increasingly suspicious of the antagonist, and at some point, we know the antagonist will pay. While some may see this as too predictable, there's still plenty of room for creativity within that structure. Putting the pieces together is endorphin-inducing, and the mystery feels like cozying up with your favorite mystery book. 
A Spectrum of Settings Creates Fun Genres
Every episode takes place in a different corner of America. The setting can be a lonely truck stop in the middle of the desert, a cabin in a snowstorm, or a barbecue pit in the heart of Texas; the environment becomes its own character as the episode dives deep into the culture of that setting. This allows the show to flirt with other genre tropes and flourish in different visual styles to tell each contained story. 
On The Fence
Contained Stories Can Create Varied Audience Interest
The show's primary strength and weakness is most of the episodes being contained stories. The murder mystery resets each week with the only certainty of Charlie returning. Unlike other shows that can feel like visiting old friends each week, this program requires you to get invested in a new mystery each time. That investment is subjective and dependent on the individual's tastes.
"Poker Face" isn't necessarily a show to binge-watch, but it is a show with master storytelling and craftsmanship, all within a concise hour.
What I Hope To See
The show has been a stellar showcase for Natasha Lyonne, with standout guest performances by plenty of seasoned character actors. While season 2 is confirmed, I hope we get to see a few of Charlie's friends make guest appearances throughout next season and learn more about Charlie's past. If the show continues to use "Columbo" as a template, "Columbo" also used some of the same actors in different roles each season. The first season has been a delight, and I hope the creative team's risks, twists, and ambitions grow even more next season.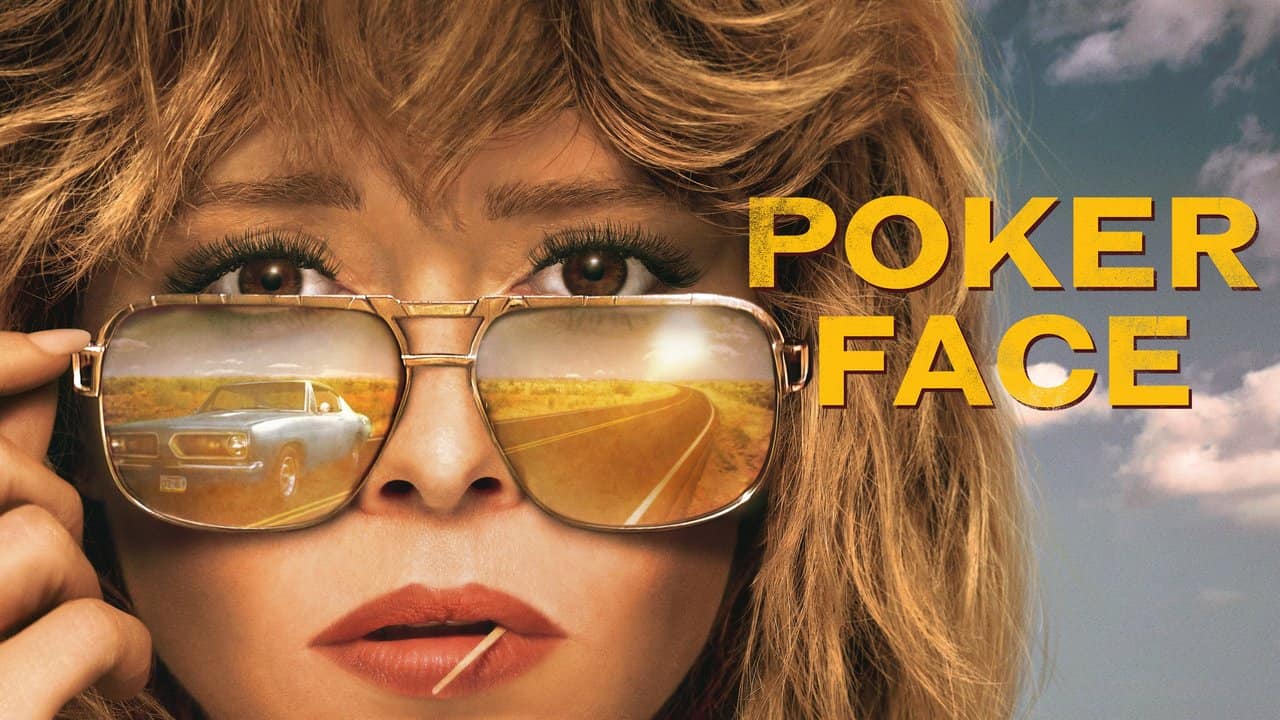 Poker Face (2023) – Season 1 Review
Overall
Poker Face's 10-episode first season is confident showmanship that tributes murder mysteries of the past while providing excellent characters and settings.