Shazam! The Fury of the Gods (2023) – Movie Review
Shazam! Fury of the Gods returns as a sequel with the super hero family battling a wicked trio of twisted sisters complete with a dragon and monsters wreaking havoc on Philadelphia.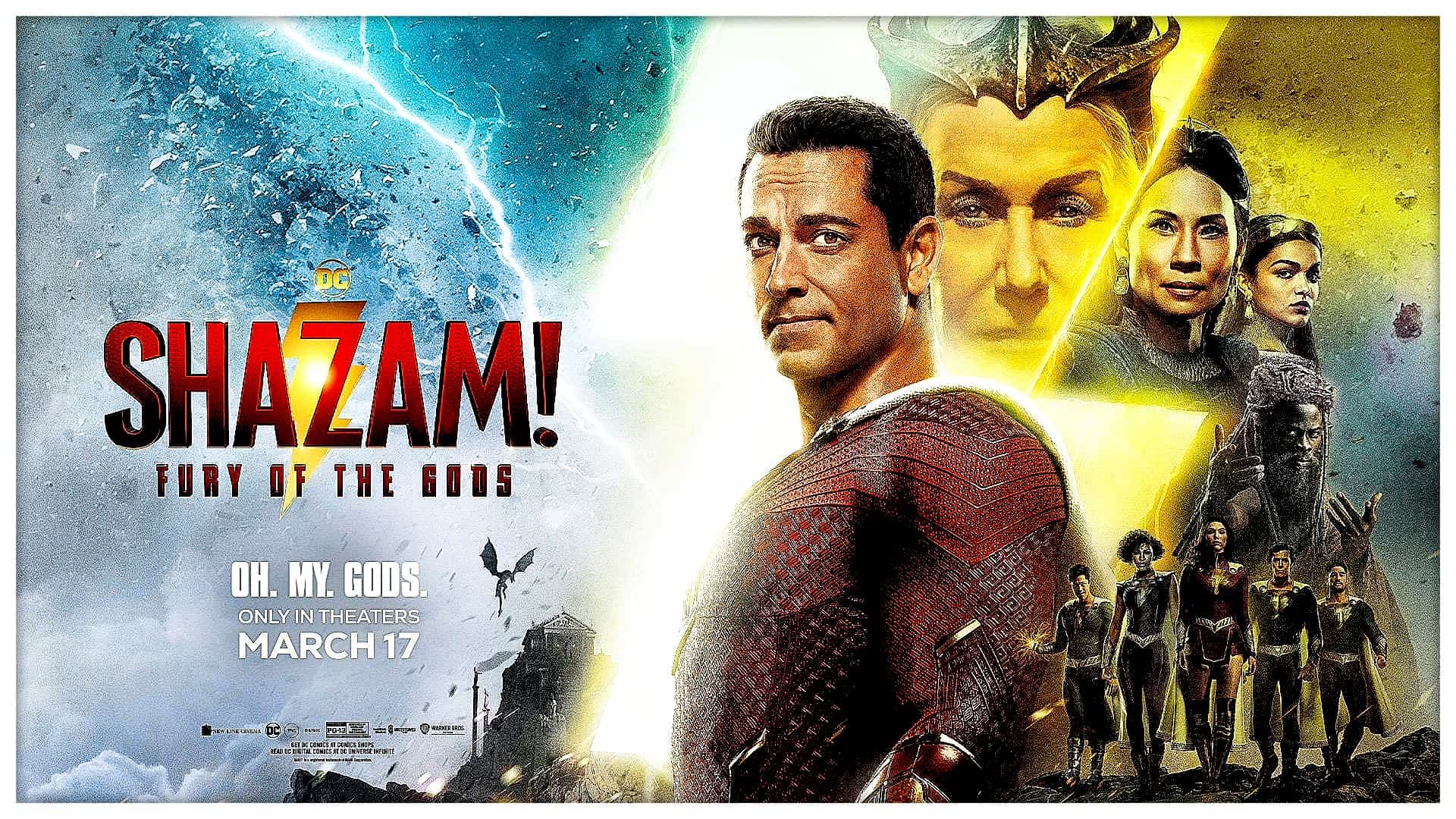 "Shazam! The Fury of the Gods" is an adequate offering for a sequel, but only mediocre in its appeal.
---
Director(s)
David F. Sandberg
Screenplay By:
Henry Gayden & Chris Morgan
Date released (In Theatres)
March 17, 2023
Genre(s)
Action
Adventure
Comedy
Fantasy
Sci-Fi
Family
Young Adult
Youth
Duration
2 hours and 10 minutes
Content Rating
PG-13
Noted Cast
Shazam
Zachary Levi
Billy Batson
Asher Angel
Freddy Freeman
Jack Dylan Grazer
Super Hero Freddy
Adam Brody
Mary Bromfield/Super Hero Mary
Grace Caroline Curry
Hespera
Helen Mirren
Kalyspo
Lucy Liu
Anthea
Rachel Zegler
Super Hero Darla
Meagan Good
Darla Dudley
Faithe Herman
Super Hero Eugene
Ross Bultler
Super Hero Pedro
D.J. Cotrono
Pedro Peña
Jovan Armand
Wizard
Djimon Hounsou
This content contains pertinent spoilers. Also, images and text in this post may contain affiliate links which, if a purchase is made from those sites, we may earn money or products from the company.
---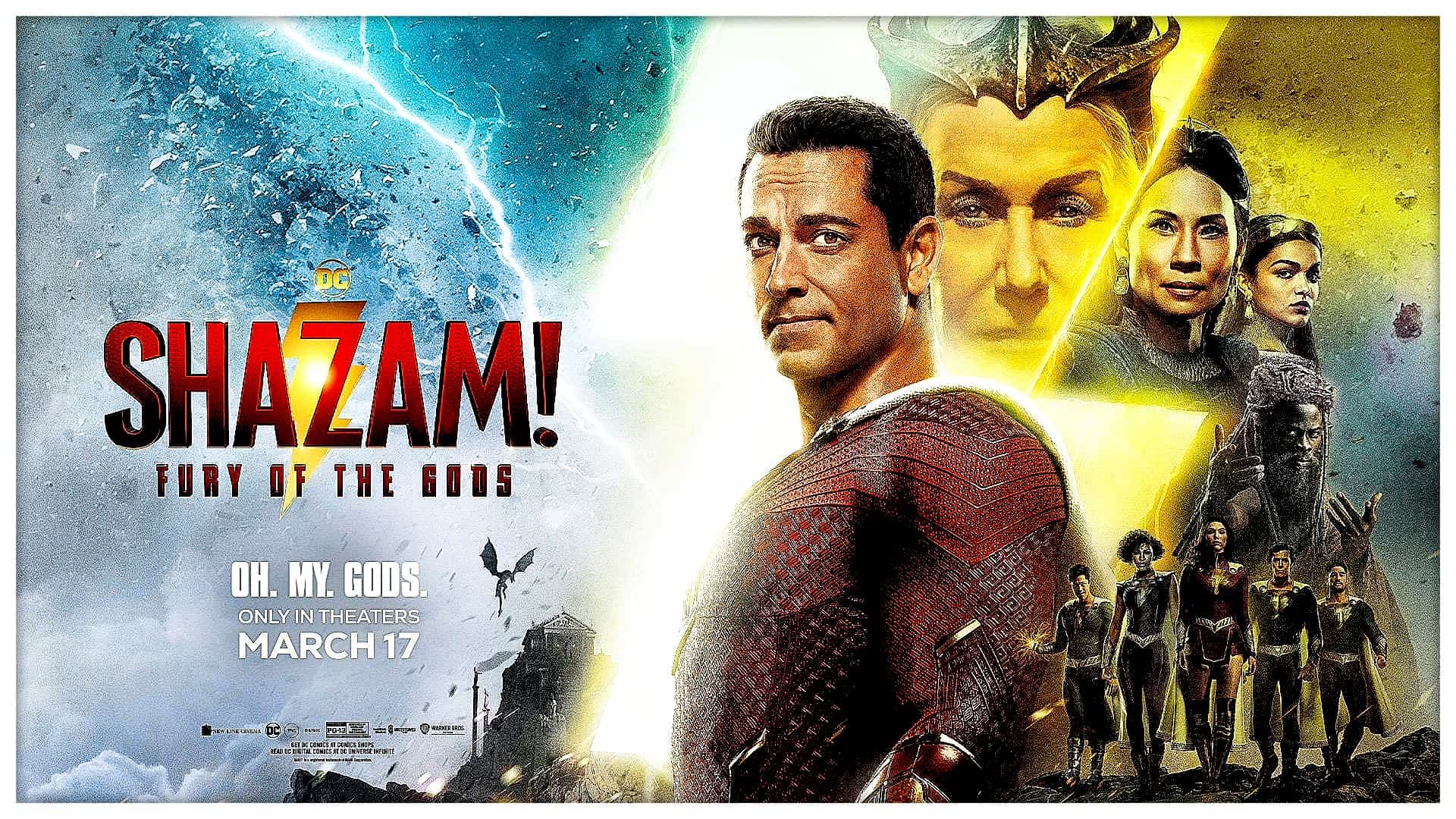 Summary/Review
---
Community Rating:
---
The DC franchise rolls out its second uninspired, and mediocre sequel, "Shazam! The Fury of the Gods," with Billy Batson (Asher Angel) and his alter ego Shazam (Zachary Levi) returning with his siblings in tow. This family of superheroes known as the "Philly Fiascos" struggling with their self-image must battle the Atlas sisters consisting of Hespera, played by the incomparable Helen Mirren, and Kalypso played by Lucy Liu, with both being underserved in their roles here, and lesser known Rachel Zegler as Anthea. The sisters are united in their goal to avenge the death of their father, Atlas, killed by the Wizard (Djimon Hounsou) by regaining the power and magic of their family of Gods, which has been trapped inside the Wizard's magical scepter staff and procuring the Golden Apple which is the seed of the Tree of Life.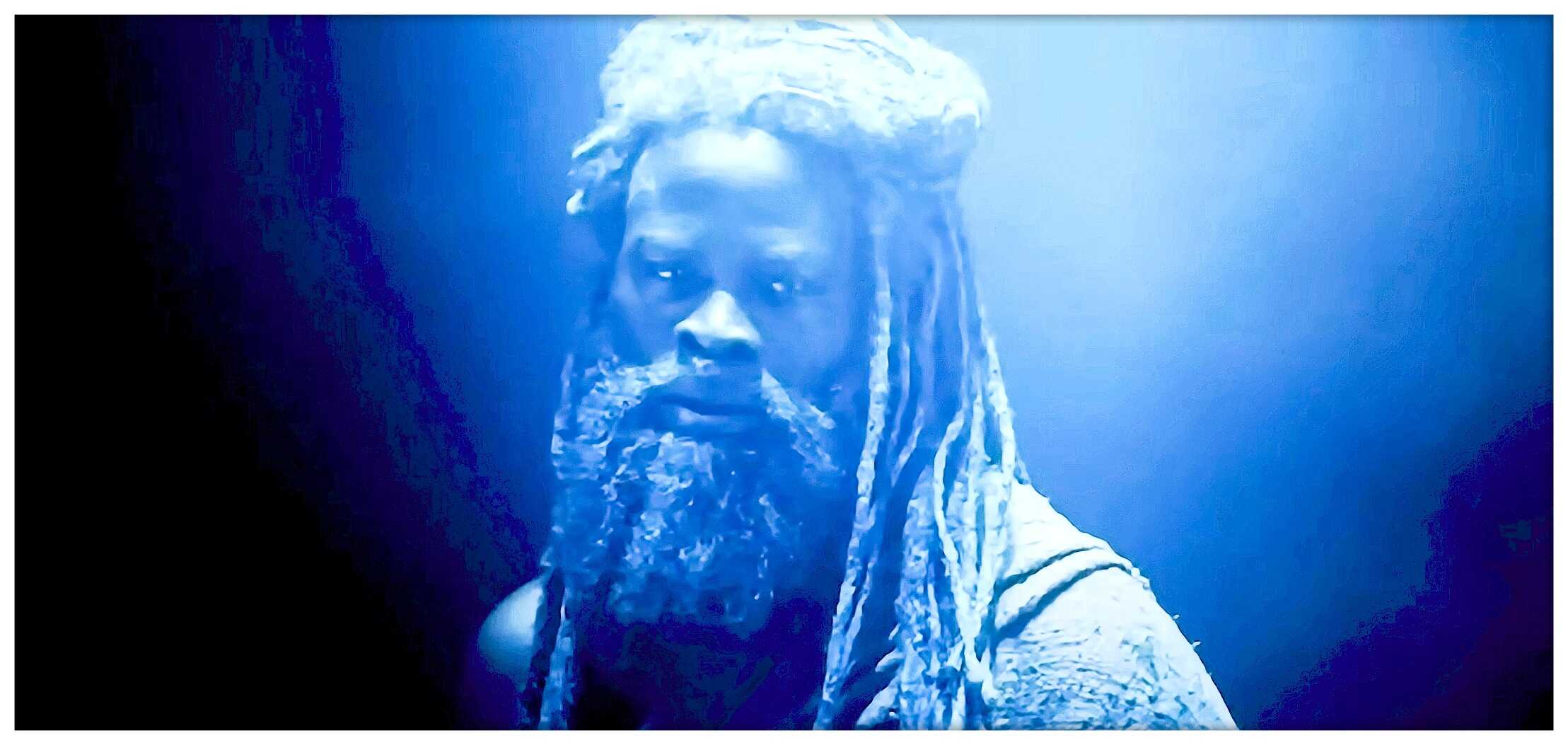 "Shazam! Fury of the Gods" maintains its tongue-in-cheek yet goofy humor but does not deliver the balance of the first movie, which was more successful in its approach. The first movie was much more cohesive, with self-discovery and teen angst interaction focused between Billy Batson and Freddy Freeman (Jack Dylan Grazer). Billy Batson has limited screen time in favor of centering on Shazam. The magnanimous Freddy takes center stage for the non-superhero presence and provides the film's heart as the other superhero family members characterizations are widely underdeveloped. He shares screen time in a budding romance with the perceived villainous Anthea, who is attracted to his genuine qualities, and the wizard whose role has greatly broadened from the limits of the first movie, but neither character can uplift this lackluster script.

Kalypso provides action and thrills in her evil, treacherous machinations. She brings forth and enlists the aide of an ancient dragon named Ladon, who is impressive, and its moments on screen are the film's highlights. In addition, there are a number of CG-created monsters and even some scarier-than-average yet heroic skittle-eating unicorns.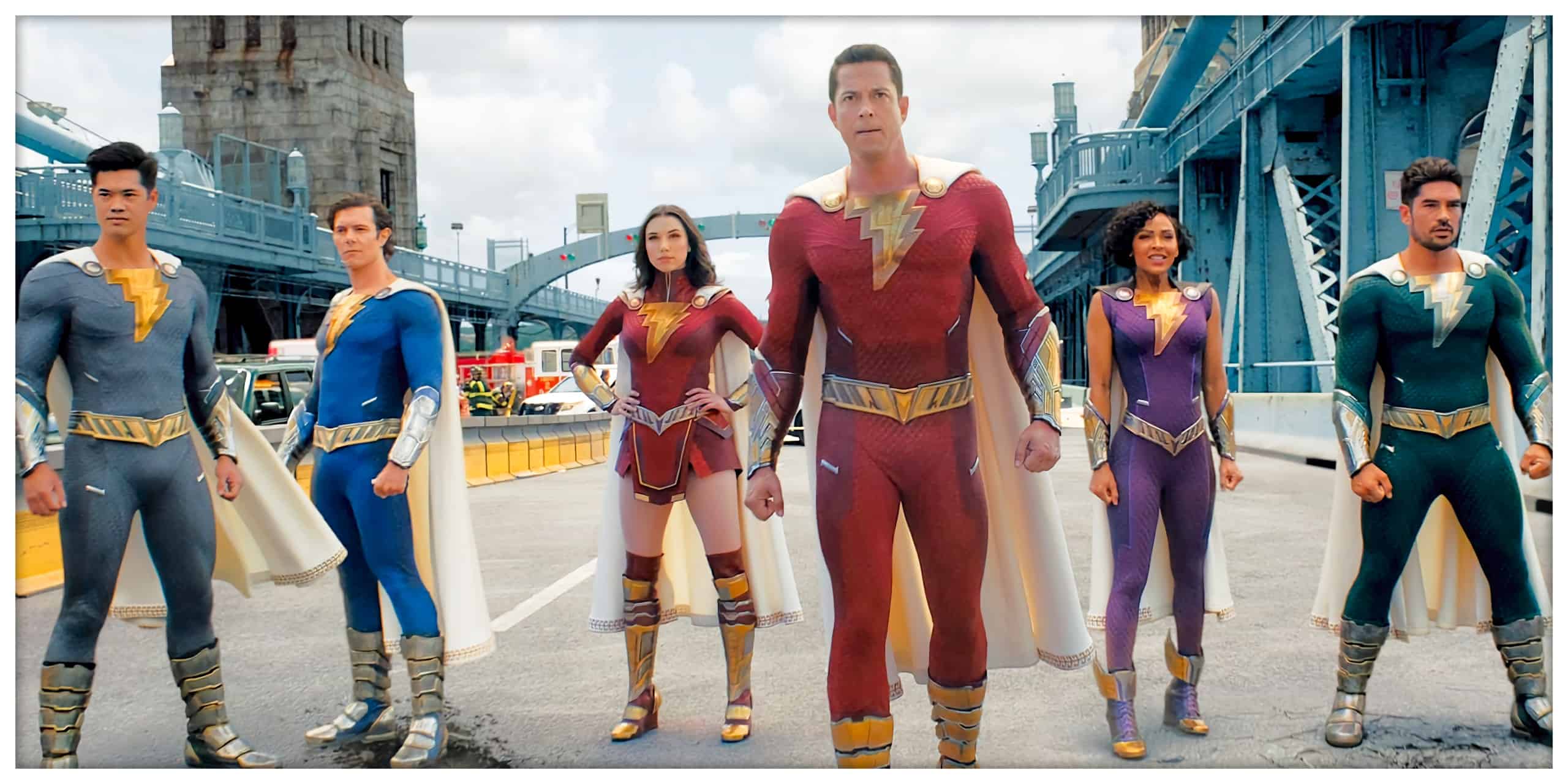 Ultimately "Shazam! Fury of the Gods" is less compelling than your average superhero movie. It is more appealing to younger audiences than adults. It is a bit cheesy, hokey, and goofy yet entertaining enough and makes for appealing family viewing.
Things To Note
Why Is "Shazam! The Fury of the Gods" Rated PG-13
• Dialog: profanity interspersed throughout
• Violence: Building and Bridge destruction, Monster kills, violent interactions, one ending in death
• Sexual Content: Teen romance kiss
• Miscellaneous: one drink of sparkling wine, referral to a hangover, and jokes about drug use
Character Descriptions
Please Note: This character guide is not an exhaustive list of every cast member, and character descriptions may contain what can be considered spoilers.
Billy Batson
The character Billy Batson has limited screen time in favor of his super hero alter ego Shazam. His main concern is aging out of the foster care system.
Shazam
Shazam is weighed down with worry over his questionable leadership abilities and keeping his superhero family united in their efforts while trying to thwart the Atlas sisters from their plans for domination.
Freddy Freeman
Freddy is the leading character for teenage angst this time around versus Billy Batson. He wrestles with self-confidence and dealing with bullies.
Hespera
She is led in her misguided motivations by her desire to reclaim the power and magic once wielded by her family, perceived as wrongfully stolen.
Kalypso
Power-driven vengeful Goddess bent on the destruction of Earth at all cost.
Anthea
Goddess struggling with her allegiance to her sisters and their combined desire to restore their family's legacy without malice, particularly inspired by the remarkable characteristics of Freddy Freemon.
Wizard
The wizard wallows in hopeless self-pity and defeat as he wiles away his days imprisoned physically and mentally.
[ninja_tables id="46802″]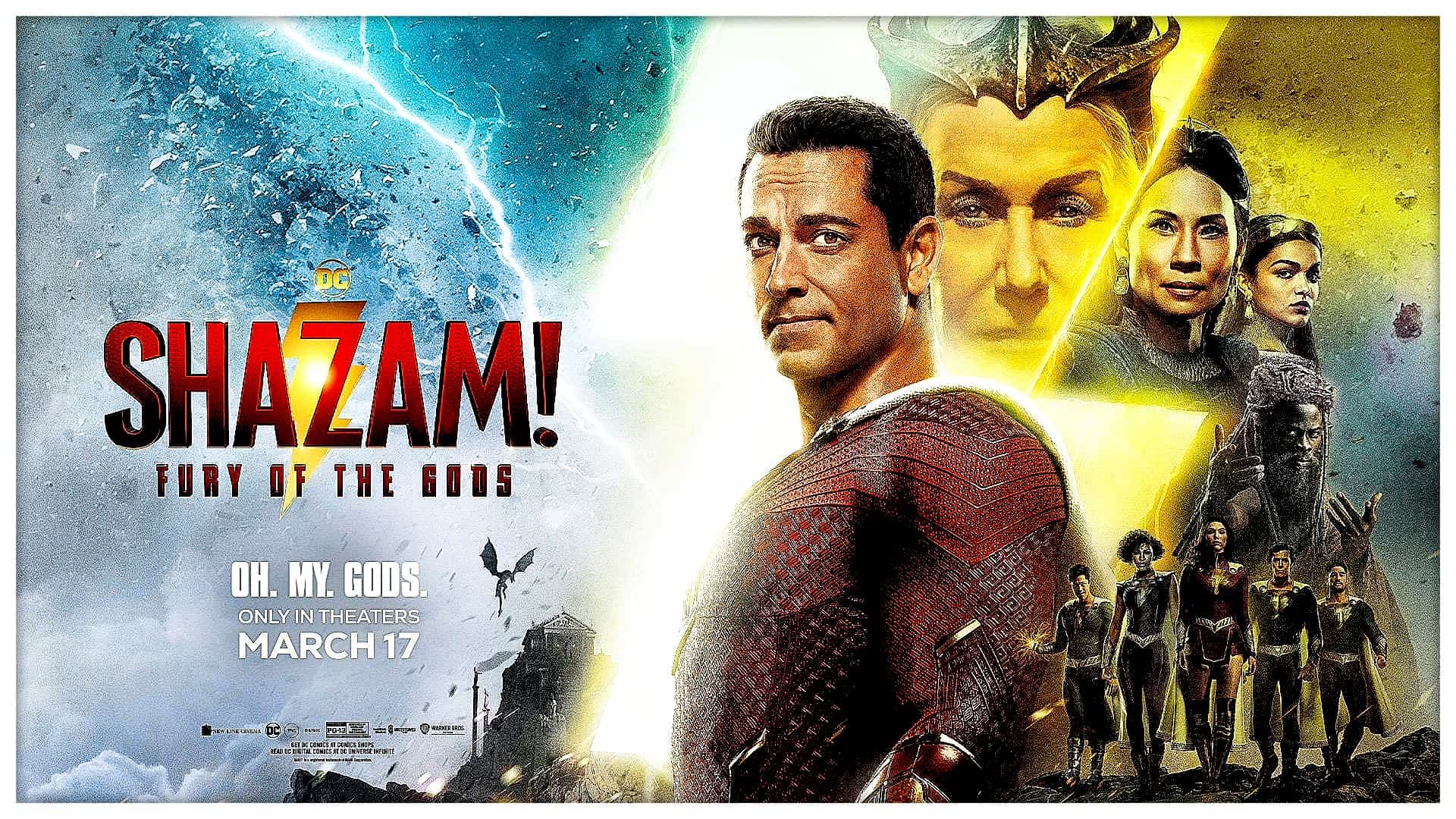 Shazam! The Fury of the Gods (2023) – Movie Review
Overall
Shazam! Fury of the Gods is a modest offering as a sequel, but not as worthy as the first movie. It is mildly entertaining and will suffice as family entertainment that will be more amusing to a younger audience versus adults.
Highlights
The dragon scenes provide for the most thrilling moments.
Dragon Scenes
Disputable
The humor at times can be too cheesy and goofy.