American Born Chinese (2023): Season 1 – Review
American Born Chinese is ambitious and nuanced in its Asian American representation, yet there are parts that feel watered down or changed by its Disney overlords.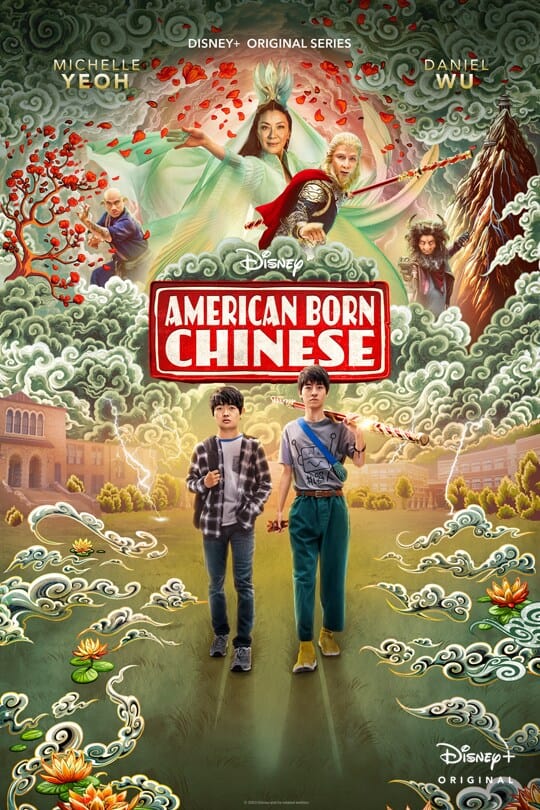 Network

Disney Plus

Created or Developed By

Kelvin Yu

Based On

American Born Chinese

graphic novel

by

Gene Luen Yang

Executive Produced By

Kelvin Yu, Destin Daniel Cretton, 

Asher Goldstein, Jake Kasdan

Genre(s)

Action

, 

Comedy

, 

Fantasy

, 

Young Adult

Noted Characters

Jin Wang

Ben Wang

Wei-Chen

Jimmy Liu

Christine Wang

Yeo Yann Yann

Simon Wang

Chin Han

Guanyin

Michelle Yeoh

Freddy Wong

Ke Huy Quan

Amelia

Sydney Taylor
This content contains pertinent spoilers.
Summary
It's not every day you see a show balancing the troubles of high school, marriage, racism, and a battle for heaven. "American Born Chinese" has a lot on its mind. It's ambitious and grand in its storytelling, themes, and messages, but the shifts in story can often feel like whiplash, and the results can be uneven, especially when trying to tell an intricate story through the Disney machine. Yet Kelvin Yu, Destin Daniel Cretton, and the rest of the cast and crew try to fit everything into eight episodes. Because of American Born Chinese's ambitious story and the passionate filmmakers behind it, the show creates a unique family experience where each person can take away a different message.
"American Born Chinese" is based on Gene Luen Yang's graphic novel of the same name. The show follows at least four different storylines, with the main narrative belonging to Jin Wang. Jin (played by Ben Wang) is a high school student who's trying to find his own identity and reflect on his interests, his goals, and his relationships. Jin spends much of the series trying to fit in on his high school soccer team and get closer to Amelia (Sydney Taylor). Yet Jin's plans are often uprooted by the new kid at school, Wei-Chen.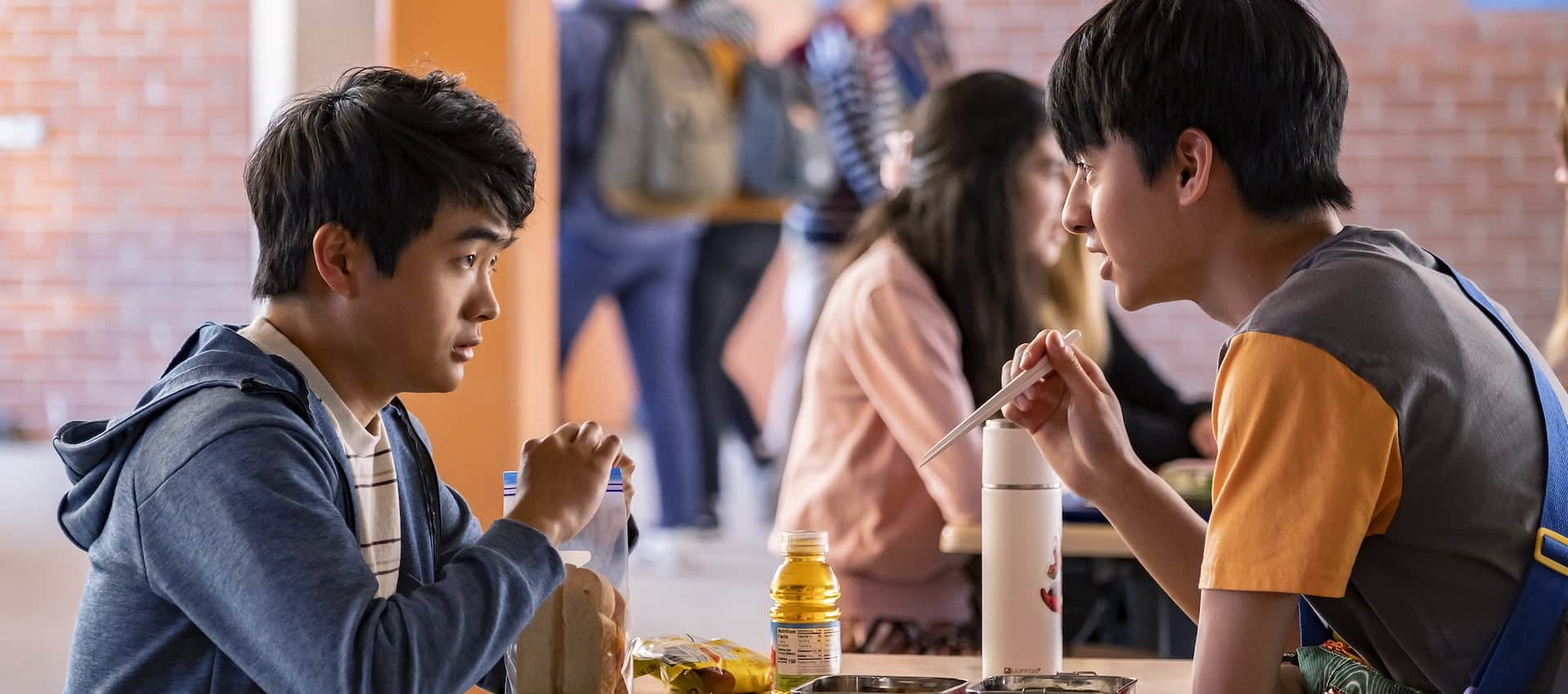 Wei-Chen (played by Jimmy Liu) is obliviously optimistic and confident, and he immediately views Jin as a friend and guide. On the surface, Wei-Chen might be embarrassing and an outcast in high school, yet Wei-Chen is actually the son of The Monkey King, a noble ruler in the afterlife. Wei-Chen is only disguised as a high school teen and is actually a royal heir to a throne in heaven and a kickass fighter who's seeking the fourth scroll. Wei-Chen believes Jin can guide him to the fourth scroll, but he must retrieve it before the Bull Demon finds it and destroys heaven and earth.
As one story is grounded in reality and the other is pure fantasy, "American Born Chinese" has fun making Jin and Wei-Chen's worlds collide as these two worlds are initially held secret from each other. Yet the series also establishes Jin's parents' marital struggles and the stereotypes behind an in-world sitcom starring Asian actor Freddy Wong. These other two stories provide depth and mature reflection on marriage and the complicated history of Asian portrayal in media. Yet these four stories can sometimes tonally clash, have trouble connecting, and result in uneven resolutions.
"American Born Chinese" disappointingly ends like a Marvel movie with a big, special-effects-heavy apocalyptic fight and a last-minute cliffhanger. Yet Jin and Wei-Chen's journey is entertaining, insightful, and a television rarity.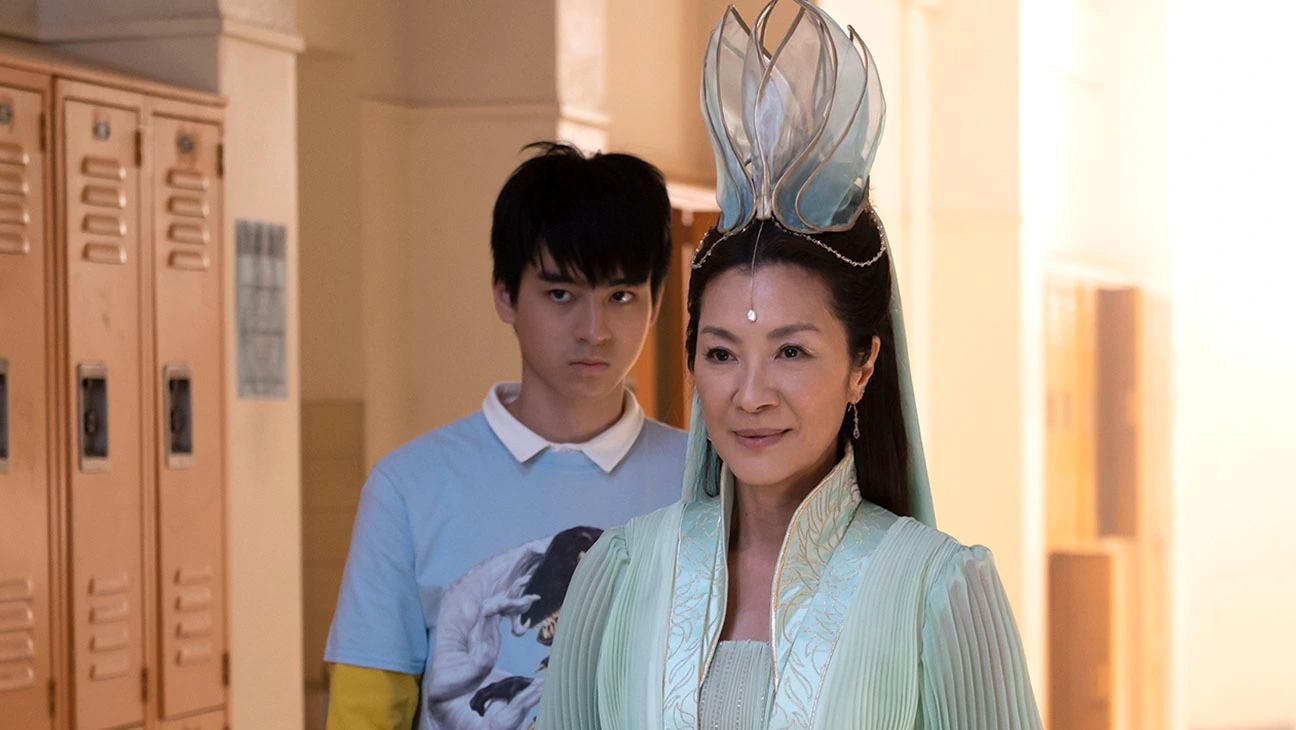 Review
---
Community Rating:
---
Our Rating: Positive (Watch This)
Who Is This For?
Fans of the "American Born Chinese" graphic novel should find the series intriguing but view the show as a standalone Disney series and not a faithful adaptation of the novel. Fans of Chinese cinema and more Asian representation will not be disappointed. Lastly, fans of "Everything Everywhere All at Once" will be surprised that this show has a supporting cast and cameos from at least four actors from the award-winning movie.
Notable Performances, Moments, or Episodes
Every performance is committed to the material, yet a notable standout is Ke Huy Quan's, Freddy Wong. While his story is the most disconnected from the others, Quan's experience in Hollywood is similar to that of Wong. And Quan plays the retired television actor with seasoned wisdom and patience, trying to educate the public about the dangers of his stereotypical character.
Episodes to Anticipate: 1.1 "What Guy Are You," 1.2 "A Monkey on a Quest," 1.4 "Make a Splash," and 1.7 "Beyond Repair"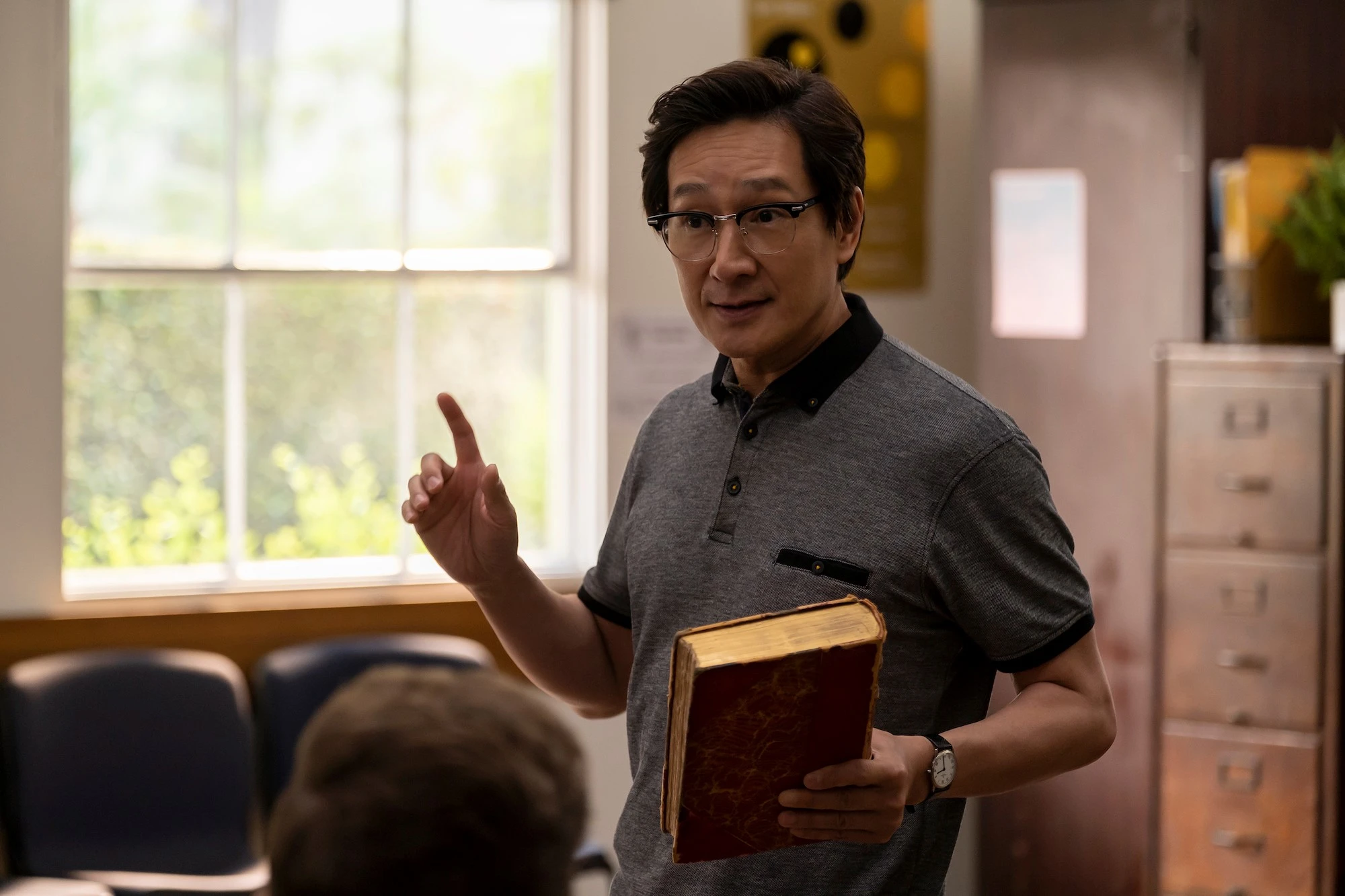 Highlights
Great Ensemble Performance Make Every Storyline Engaging
From cameos by James Hong and Stephanie Hsu to supporting characters like Mahi Alam's Anuj, fantasy, action, and drama work so well together because of the actors involved. Yeo Yann Yann and Chin Han create a heartbreaking yet realistic portrait of a marriage in doubt; Michelle Yeoh plays a wise yet powerful auntie; and the two leads, Ben Wang and Jimmy Liu, provide excellent foils to each other that feel like an authentic budding friendship while still being an odd couple.
Changing Cinematic Styles are Playful and Inventive
"American Born Chinese" is a high school movie, a '90s sitcom, a kung-fu action story, and a retro '70s fantasy all rolled into one show. Some of the most energetic scenes are when the show cinematically changes into different genres, like when Wei-Chen enters a fight or Episode 4's backstory with Wei-Chen's father. The show finds its own voice when paying tribute to Asian cinema and media that have come before it.
Nuanced Emphasis on Asian Portrayal in Media
As AAPI Month ends, "American Born Chinese" will continue to provide insight to viewers unfamiliar with certain issues Asian Americans face. When Jin is bullied, the real torment seems to be when his friends want him to become a symbol for all the AAPI hate, but he just wants to fit in. Jin's torn identity offers no easy solutions, and the first season ends with him still navigating who he is. While Freddy Wong was given opportunities through his sitcom, he's also haunted by the stereotypical role he's most known for. People's enjoyment from laughing at you can be confused for love and admiration, and "American Born Chinese" displays that people considered "other" often experience being torn between these two thoughts.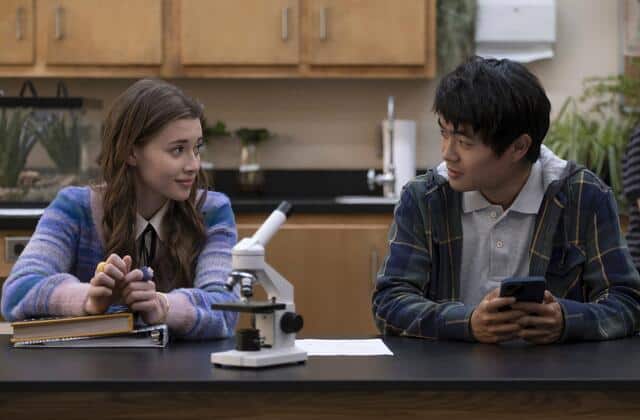 On The Fence
Tonal Shifts with Multiple Stories Provide Mixed Results
The action choreography is great, and the dialogue between Christine and Simon is great, but when these two scenes are intercut with each other, they both seem distracting to the other. When "American Born Chinese" juggles so many different stories, it risks an audience being more invested in one story and impatient with another. And some of those storylines feel like they have rushed conclusions or are disconnected from the finale, like Freddy Wong's story or the parents' marital issues.
Underwhelming Finale
The last episode of season one ends in a CGI fest on the high school soccer field. While having student spectators provides levity, the stakes are falsely raised. Anuj basically says, "Oh yeah, if the bad guy wins this fight. It's the end of the world." But since we never get a sense of the Bull Demon's destruction and this apocalyptic ending is introduced in the final episode, it feels forced. The action is confusing and different from the skilled choreography of the previous seven episodes. And worst yet, it ends on an unneeded cliffhanger.
What I Hope to See:
"American Born Chinese" ends with the reveal that Jin Wang is the fourth scroll and he has his own secret powers. Unfortunately for Jin, Princess Iron Fan has abducted Jin's parents and will not return them unless he follows her. The show is confident it will get a second season to continue this story, but it also risks needlessly complicating it.
In the future, I hope the show is able to dive deeper into AAPI issues and provide more connection between the varying stories. Not every fantasy story has to end with a world-ending threat, but if it does, make it feel threatening to the rest of the world. The show could also have more fun, including Jin's friends in the fantasy world (like what the finally did with Anuj).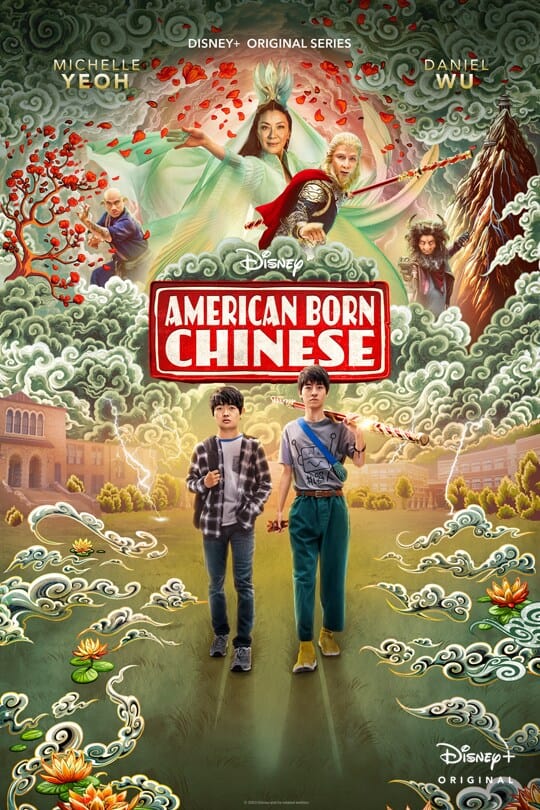 American Born Chinese (2023): Season 1 – Review
Overall
American Born Chinese's first season has a promising start with committed performances by all. If the show is given more liberty away from Disney blockbuster tropes in a future season, the storytelling would be more rewarding.
Highlights
Great Ensemble Performance Make Every Storyline Engaging
Changing Cinematic Styles are Playful and Inventive
Nuanced Emphasis on Asian Portrayal in Media
Disputable
Tonal Shifts with Multiple Stories Provide Mixed Results
Underwhelming Finale
---
Follow, Like, and Subscribe
Community Rating: 0.00% (0) - No Community Ratings Submitted (Add Yours Below)