"Whitney Houston: I Wanna Dance With Somebody" will make you forget the countless TV movies that predates it.
Director(s)
Kasi Lemmons
Screenplay By
Anthony McCarten
Based On
The Life of Whitney Houston
Date Released (In Theaters)
December 20, 2022
Genre(s)
Comedy, Drama, Biopic, Musical, Historical
Duration
2 Hours and 26 Minutes
Content Rating
Rated PG-13
Noted Characters and Cast
Whitney Houston
Naomi Ackie
Clive Davis
Stanley Tucci
Bobby Brown
Ashton Sanders
Cissy Houston
Tamara Tunie
John Houston
Clarke Peters
Robyn Crawford
Nafessa Williams
Pat Houston
Kris Sidberry
This content contains pertinent spoilers. Also, images and text in this post may contain affiliate links which, if a purchase is made from those sites, we may earn money or products from the company.
Film Summary
From singing in church and background to the fateful night she lost her life, so much of Whitney Houston's life is chronicled. Whether it is her close relationship with Robyn, her complicated relationship with her mom, Cissy Houston, or her dad, John Houston, to the rise and fall of Whitney and Bobby's relationship, you get it all. The American princess Clive Davis and John made to the woman who felt she needed coke to get to where people wanted her to be. "Whitney Houston: I Wanna Dance With Somebody" may not dive deep into the trauma, but it makes it clear that Whitney had troubles and flaws, but no one can take away her voice and accomplishments.
Things To Note
Why Is "Whitney Houston: I Wanna Dance With Somebody" Rated PG-13
Dialog: Cursing, but not gratuitous
Violence: Threats of violence and potential signs of domestic abuse
Sexual Content: None
Miscellaneous: Drinking, implied drug use
Collected Quote(s)
"To sing with the Gods sometimes, you need a ladder."
— Whitney Houston
Character Descriptions
Please Note: This character guide is not an exhaustive list of every cast member, and character descriptions may contain what can be considered spoilers.
Whitney Houston
"The Voice," one of the most accomplished soloists regarding sales and accolades, while the tail end of Whitney's career may have been troubled, the rise and peak remain unmatched.
You May Also Know The Actor From Being: Hazel in "Small Axe," Bonnie in "The End of the F***ing World," and Jannah in the "Star Wars" franchise
Robyn Crawford
Robyn is Whitney's first love, perhaps the only one publicly known to not struggle with Whitney's persona, and she was her creative partner throughout her early and mid-career years.
You May Also Know The Actor From Being: Noel in "A Holiday Chance," Anissa 'Thunder' Pierce in "Black Lightning," and Missy and "Black and Blue."
Pat Houston
Whitney's * who took over her affairs after it became clear John Houston had a spending problem with Whitney's money.
You May Also Know The Actor From Being: Sophie Clark in "Boston Strangler"
John Houston
Whitney's original manager who was a man who wanted to live off her glory and exploit her worse than any man or person in the industry ever had the opportunity to.
You May Also Know The Actor From Being: Harvey Fuqua in "Sexual Healing," Josiah Falls in "The Man Who Fell To Earth" and Otis in "Da 5 Bloods"
Cissy Houston
Tough but fair, Cissy was Whitney's mother and vocal trainer and laid the foundation for who she became.
You May Also Know The Actor From Being: Nevla 'The Bank' in "See," Ana in "Cowboy Bebop," and M.E. Dr. Melinda Warner in "Law & Order: Special Victims Unit"
Clive Davis
Originally trying to operate as her financer and partner in music, with time, Clive found himself, once again, too invested in his client's personal life and growing close to Whitney. Even to the point of opening the door for her to be herself fully.
You May Also Know The Actor From Being: Jack Warner in "Feud," Caesar Flickerman in the "The Hunger Games" franchise, and Fred in "Some Velvet Morning."
Bobby Brown
A bad boy, as Whitney liked, who she saw on her level, Bobby was supposed to offer Whitney the best of both worlds. What her family is pushed her to have and what could keep her happy. But the task of being all Whitney expected was too much for a young man who didn't have the
You May Also Know The Actor From Being: Bobby Diggs, aka RZA in "Wu-Tang: An American Saga," Bigger Thomas in "Native Son" and Jahkor Abraham Lincoln in "All Day and a Night"
Review
Our Rating: Positive (Worth Seeing) – Recommended
Notable Performances or Moments
The Comedic Beats
While Whitney Houston is known for her voice, those who have listened to her interviews or watched the infamous "Being Bobby Brown" will also know Whitney was quick with a comeback. Also, she had an unparalleled sense of humor and would gather someone quickly if they tried her. We see a litany of moments in the film showcasing that, and the writer Anthony McCarten and director Kasi Lemmons surely knew what would give a laugh, for there were pauses for you to acknowledge the moment before the film moves on.
Highlights
Full Acknowledgement of Robyn and Whitney's Relationship
There is nothing subtle about Whitney's sexuality and her relationship with Robyn in this movie. Robyn is shown as a friend, confidant, and lover who only didn't get to have Whitney as long as both wanted to because of Whitney's faith and fear of disownment. But, even if romance wasn't an option, you can see Whitney stretched how far a best friend could go.
Heck, you could even submit when "I Will Always Love You" plays; it's an ode to Whitney releasing Robyn of what could ever be between them as she made her choice and sealed her fate. And honestly, the beginning of the film, up until Bobby comes around, creates one of the most touching and heartbreaking queer romances you may see featuring Black women.
Chills from Vocal Performances
Whether lip-syncing, singing on top of Whitney's tracks, or whatever method was done, if you love certain Whitney songs, especially the ballads, you will get all the feels like it was Whitney herself performing. For you truly are allowed to just lose yourself in the moment in ways that make it clear Ackie has no intentions of trying to become a star off Whitney's back. She just wants to honor her and give her career a brighter bulb for her deserved spotlight.
It May Not Have Dived Deep Into Whitney's Flaws And Drug Use, But It Made It Clear She Was An Addict
From acknowledging her drug use started with family, that Bobby Brown wasn't the cause of the worse, to helping you understand between being overworked and thinking she needed the drugs, that's what did her in, you get it. Whitney was an addict that, like many addicts, needed weed, coke, and maybe other substances to cope. She was the one out there, defined by her voice, and trying to live up to a reputation impossible to carry both in public and private. Whitney's father, John, spent her money, thinking she owed him for being a father. Robyn? Pat? Yes, they were there, but they couldn't be everywhere, they couldn't be everything, and at times, they likely didn't want to when Whitney wanted to take things too far.
So, having to work to provide for her entire family, she made time when she didn't have any to find a means to relax. Self-destructive means, as history shows, but what the film makes clear is that Whitney, like any great you can name, was exploited to the point that retirement wasn't possible and with being made to feel all they had was their talent, the thing so many made money off of, to lose that was worse than death. So flirting with it was nothing to them.
Time Flies By Thanks To Excellent Pacing
The music, the comedy, moments you remember seeing live, sans the Diane Sawyer or Wendy Williams interview, it's all there, and you never want to check your watch. You're always waiting for your next favorite song, for Cissy to give a look or gesture, or a moment of heartbreak you hope doesn't hit you dead in your chest. Expectation keeps you engaged, and fulfillment keeps you appreciative and wanting more.
Who Is This For?
Without a doubt, casual and hard-core Whitney Houston fans, alongside those who wanted the closest thing to an official depiction of Whitney's life you can get.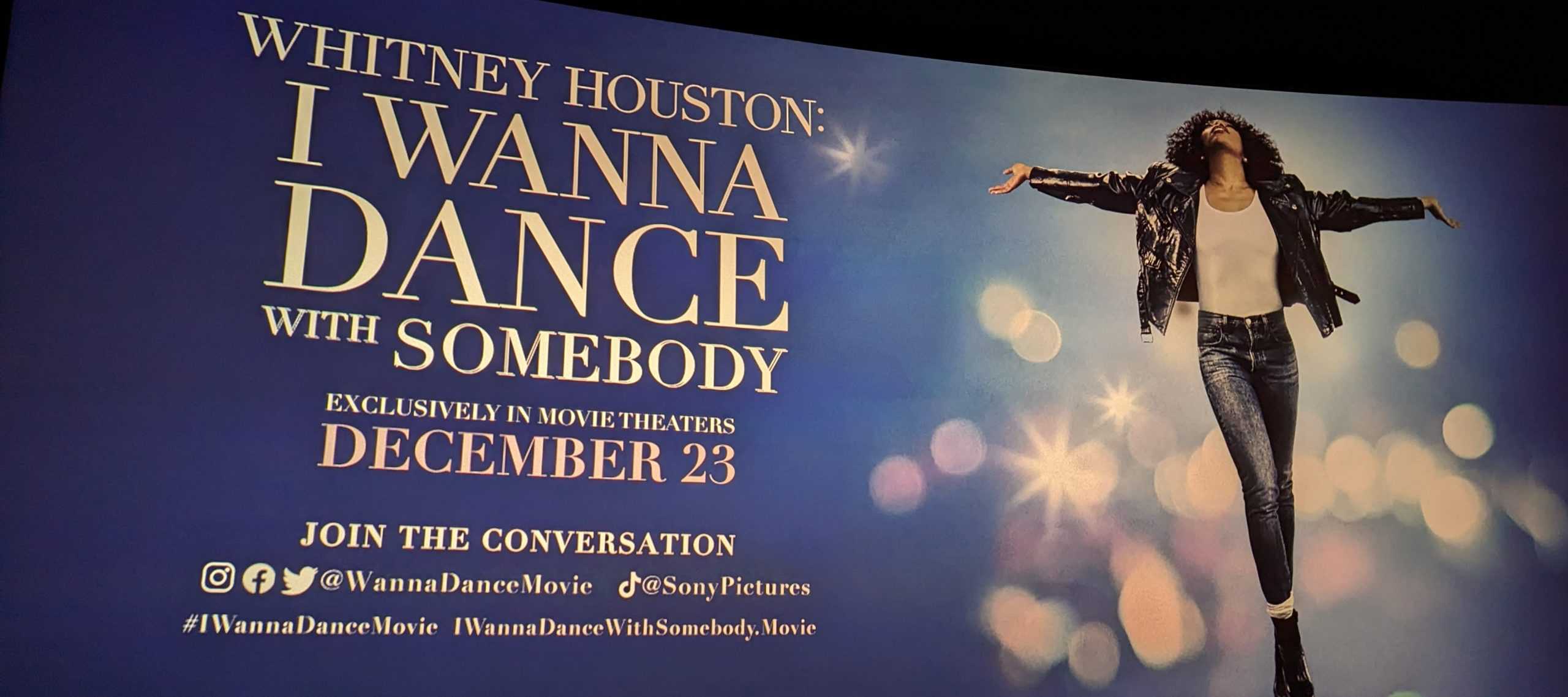 Whitney Houston: I Wanna Dance With Somebody (2022) – Review/ Summary (with Spoilers)
Overall
While "Whitney Houston: I Wanna Dance With Somebody" is a crowd pleaser that fulfills Whitney's wish of getting to be both America's princess while showcasing who she really is once the ball gown comes off.
Highlights
Time Flies By Thanks To Excellent Pacing
It May Not Have Dived Deep Into Whitney's Flaws And Drug Use, But It Made It Clear She Was An Addict
Chills from Vocal Performances
Full Acknowledgement of Robyn and Whitney's Relationship
The Comedic Beats