Vodka (2022) – Review/ Summary (with Spoilers)
With one of the greatest women she has ever known passing, Ivy tries to figure out how to honor her grandmother's legacy.
---
Director(s)
Roxy Sophie Sorkin
Screenplay By
Roxy Sophie Sorkin
Date Released (Film Festival – Tribeca Film Festival)
6/15/2022
Genre(s)
Comedy, Drama, Young Adult, Family
Duration
13 Minutes
Content Rating
Not Rated
Noted Cast
Ruth
Michelle Webber
Ivy
Iris Apatow
This content contains pertinent spoilers.
Film Summary
Ruth was a force. Even in her golden years, she cussed, made a statement verbally and in looks, and was everything Ivy wanted to be when she grew up. But with her gone and a rather dry shiva to honor her, Ivy and her friend try to process how Ruth would want to be remembered and how.
Things To Note
Reason(s) for Film Rating: Cursing (Yup), Miscellaneous (Drinking and Smoking)
Question(s) Left Unanswered
What was the relationship between Ivy's mom and Ruth like?
Character Descriptions
Please Note: This character guide is not an exhaustive list of every cast member, and character descriptions may contain what can be considered spoilers.
Ruth
Allegedly she did molly with Cher. Also, she was at the March on Washington, where MLK spoke. But to Ivy, Ruth was the outspoken idol who drank, smoked, beat everyone at Monopoly, and was her go-to person when she needed a pep talk.
Ivy
In many ways, Ruth is walking in her grandmother's footsteps. But with her being young, she hasn't found a way to not think of herself as too much but others as unappreciative of what she's serving.
Review
Our Rating: Positive (Worth Seeing)
Highlights
Ruth Doesn't Just Come With The House
It's always beautiful to see those in their golden years being vivacious and a vital part of any story, rather than be furniture. "Vodka" is the perfect example of this as Ruth is an undeniable presence. Whether it is her colorful hair, how attentive Ivy is, hanging off her every word, or you, like Ivy, wanting to walk in Ruth's footsteps, you want to know more.
In fact, it makes you wonder why we don't see more Ruth types out there who are more than someone's grandmother but an entire experience. One that exists outside of helping raise kids, cook, or just nodding when acknowledged? This isn't to disregard films like "Queen Bees" coming out last year or the work Helen Mirren, Lily Tomlin, Jane Fonda, and more put out fairly consistently. However, you notice the pattern there, right? Hopefully, in terms of diverse stories, we can see more Ruth's out there, in productions with a budget behind them, marketing especially, come to fruition soon.
[ninja_tables id="46802″]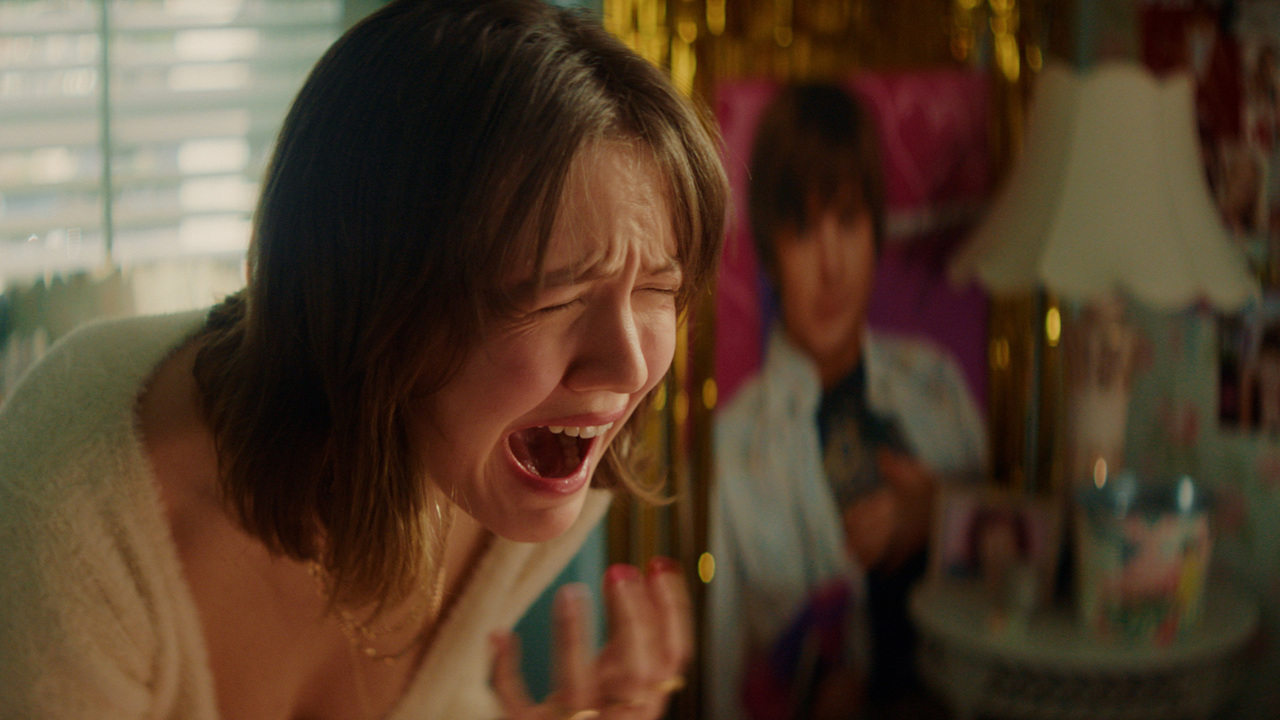 Vodka (2022) – Review/ Summary (with Spoilers)
Overall
"Vodka" leaves you to wonder, when it comes to media seeking new voices and diversity, where are the stories of those who paved the way whether by existing, surviving or thriving into their golden years?
Highlights
Ruth Doesn't Just Come With The House