Smartly, Kevin Hart continues to wade slowly into the drama genre and while maintaining growth in that area, he doesn't abandon what made him famous in the first place.
---
Director(s)
Neil Burger
Written By
Jon Hartmere
Date Released
1/10/2019
Genre(s)
Drama, Comedy
Good If You Like
Dramas That Don't Get Too Heavy But Recognize The Pain Of Its Characters

Consistent Comic Relief

Movies In Which You See An Actor Grow As A Performer

Isn't For You If You
Are Expecting A 180 Degree Turn Out Of Kevin Hart As A Performer
Noted Cast
Dell
Kevin Hart
Anthony
Jahi Di'Allo Winston
Latrice
Aja Naomi King
Phillip
Bryan Cranston
Yvonne
Nicole Kidman
Lilly
Julianna Margulies
Images and text in this post may contain affiliate links which, If you make a purchase, I may earn money or products from the company. Most affiliate links contain an upward facing, superscript, arrow.
The Upside Plot Summary (Ending on 2nd Page)
Dell for a long time was a product of his environment. Stealing was easy money, and like most things which came easy, he paid the price. He lost time with his son, Anthony, and lost faith with his girlfriend at the time Latrice. However, after getting out Dell, to appease his PO, tries to get signatures saying he was looking for a job. Not the kind he'd want since, heaven knows, it is hard enough to get a job you want in general. So imagine how hard it is for someone like Dell with a record.
Luckily, Dell stumbles into the life of Phillip. Someone who is wealthy enough to buy the Brooklyn Nets but not so well off he could find a way to undo the damage from a paragliding accident. But, with being a quadriplegic person, he naturally needs help. Though, more support than what his executive, Yvonne, is trying to find him. Like the majority of movies featuring a person with a disability, he is looking for someone who makes living fun again.
Making Dell, who is a bit ghetto, just the man. For though he isn't qualified to take care of another person, at all, since he can barely take care of himself, his spirit rouses up something in Phillip. So while Yvonne doesn't like Dell, at first, she is but an employee of Philip so she does what he asks. Leading to both Philip and Dell getting a 2nd chance at life. One they both sorely needed.
Highlights
The Growth of Kevin Hart
One of the things you have to admire about Kevin Hart's venture into being a more serious actor is he isn't going head first. Rather than outright abandon what got Hart to the point he can experiment, we've seen him take baby steps. In Night School we saw him explore his feelings deeper than before and The Upside takes it to the next level. For while him playing an ex-con who has a strained relationship with his kid, and is tempted by what sent him to jail in the first place, we get a different side of Hart. Yes, that comical dude who wails and cracks jokes incessantly is there, but also the pain which the laughter tries to distract from.
Not to tell all of Dell's story, but it is clear his upbringing didn't have a whole lot of opportunity or guidance to send him in the right direction. Latrice was probably one of the few positive examples he had, and one person can only do but so much. So as it becomes clear Dell isn't a bad guy and at one time was probably just a desperate one, you see Hart play upon Dell's different layers. Allowing each one to reveal itself as Hart uses his charisma to bring you close enough to see Dell's pain.
How Bryan Cranston & Nicole Kidman Play Off Kevin Hart
I don't want to say Hollywood is segregated, but you have to admit the idea of Kevin Hart, if not most Black comedians, with Bryan Cranston or Nicole Kidman sounds strange. Especially since the film doesn't have Hart in the south, as a slave, or in a situation where he is at a dangerous disadvantage. Leading you to wonder how their dynamic will be? Well, though a bit awkward at first, more so because the characters come from drastically different lives, you have to enjoy how Kidman and Cranston playoff Hart.
Now, when it comes to Cranston, the benefit he presents Hart is with challenging him as an actor. Particularly since Cranston has proven himself already to be able to be a grade A comedic actor as much as a thespian. So, even without moving most of his body, he pushes Hart to play off him, and you can see him enjoying the challenge.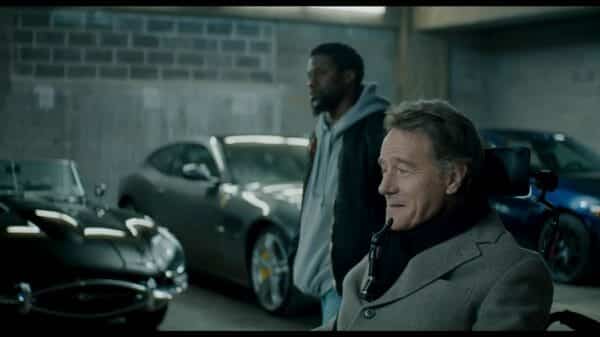 The same goes for Hart's scenes with Kidman. While their relationship is mostly contentious, it is also used to help remind audiences that Hart isn't abandoning his bread and butter in hopes to be taken seriously. Hart still enjoys being the funny guy and a scene-stealer, like when he and Cranston are having an awkward moment when Dell has to take Philip's catheter out. However, with Kidman, we may not get that one hilarious scene, but we get to see Hart show he doesn't have to be loud and all over the place to make a joke. Thus making it so, both as a dramatic actor and a comedic one, we see that he isn't comfortable resting on his laurels.
On The Fence
The Story of Dell Redeeming Himself In His Exes and Child's Eyes Felt Underdeveloped
When it comes to Dell's relationship with Anthony and Latrice, we don't see much in the way of him healing that relationship. Yes, Dell throws some money Latrice's way and hangs out with his son once or twice. However, during this 2-hour movie, which accounts for six months, Anthony and Latrice seem like an afterthought.
Heck, even in terms of developing Latrice as an individual, that seemingly was never a thought. Granted, this movie isn't about her. But considering Philip's role was to help Dell grow up and be responsible, only seeing him be responsible monetarily with his family seemed like missed opportunities.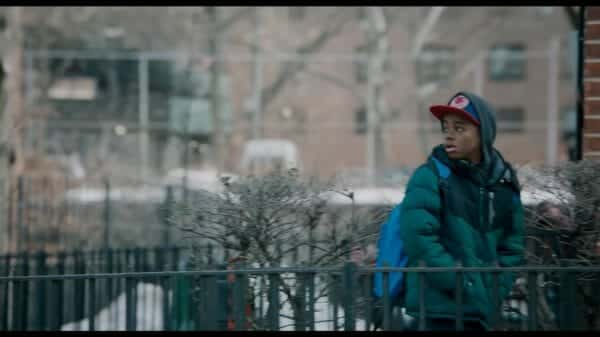 Ultimately, thanks to Hartmere taking advantage of Hart's known persona, rather than he, and Burger, asking his to discard it, we get a touching, and comical movie. One which allows Hart to be the comedian he is, but also allow him to push himself as an actor without being sent off to the deep end. And while Hart is probably the main focus here, you can't discount Cranston and Kidman both challenging him as an actor, and even King to a degree.
Leading to why The Upside is being given a positive label: Even if you take away the idea of seeing this as a growth movie, it is good. It's comical, has moments in which the struggles you recognize were emotional for the actors, and seeing a person reborn because of human compassion is inspiring. For though there is a bit of controversy in yet another non-disabled actor playing a person with a disability, while that note does taint this film a bit, it isn't enough to not say you shouldn't check it out.
---
Follow Wherever I Look on Twitter, Like us on Facebook and Subscribe to the YouTube Channel.
---
Check Out Other Movie Reviews Below