The Equalizer 3 (2023) – Review/ Summary
Denzel Washington makes what is likely to be his final return to "The Equalizer" franchise, and while he shows he still has it, the film doesn't present much to show why this film needed to become a trilogy.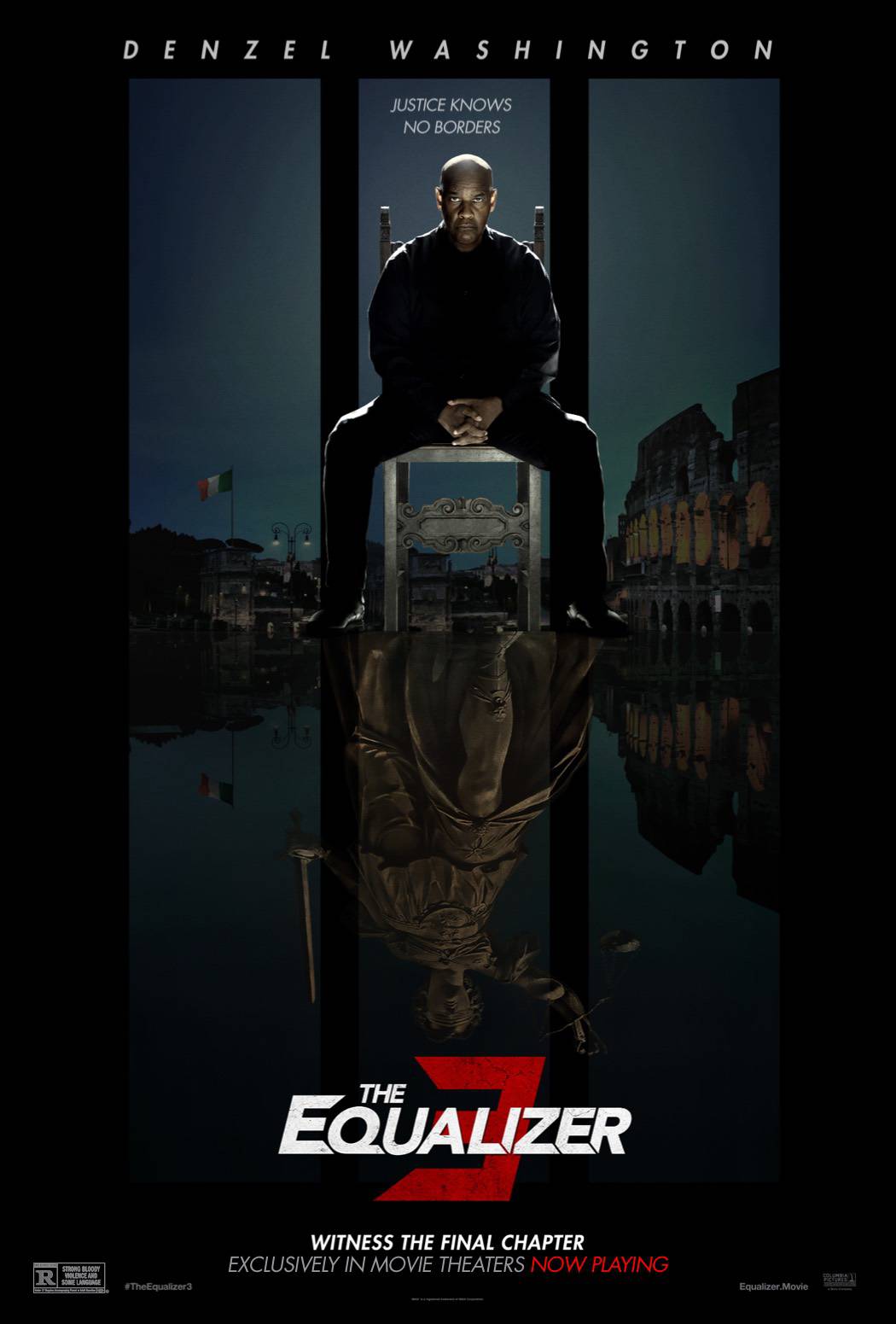 General Information
Director(s)
Antoine Fuqua
Screenplay By
Richard Wenk
Based On
N/A
Date Released (In Theaters)
September 1, 2023
Genre(s)
Action, Crime, Drama, Thriller
Film Length
1 Hour 49 Minutes
Content Rating
Rated R
Noted Characters and Cast
Robert McCall
Denzel Washington
Enzo
Remo Girone
Emma
Dakota Fanning
Film Summary
This content contains pertinent spoilers. Also, images and text in this post may contain affiliate links. If a purchase is made from those sites, we may earn money or products from the company.
In Sicily getting justice, Robert McCall underestimates one person and nearly dies. However, he is rescued by a small coastal town doctor named Enzo, and during his recovery, he falls in love with small-town life. However, as the local mafia starts making a move, McCall tries to ignore them, but the further they take things, the less he is able to control himself and has to do what he has always done.
Character Descriptions
Please Note: This character guide is not an exhaustive list of every cast member, and character descriptions may contain what can be considered spoilers.
Robert McCall
Long retired but still finding himself using the skills he gained, Robert has found himself in Italy doing what he does best, but while he originally goes because of work, an injury pushes him to have a vacation. The kind that makes it seem, that while his home is in America, his life could be in Sicily.
Enzo
Enzo is the main doctor for a small town in Italy and has been the physician for generations of local families and probably assisted with the birth of at least two generations for the majority of locals.
Emma
Emma works for the United States government and becomes McCall's go-to so that he can remain retired but get government assistance for what he is trying to accomplish.
Review
---
Community Rating:
---
Our Rating: Mixed (Divisive)
Highlights
Not As Many, But Still, Cool Kills
Thankfully, we still see McCall do his signature stopwatch-timed kills, but not to the extent shown in the first two films. With McCall getting older and increasingly uncomfortable with murder being one of his first solutions to handle things, there is more restraint. Not to the point of feeling like any kills seen are earned, but you are given a sense that things are made to be less flashy, less notable, but just enough to feel like sustenance.
On The Fence
Reliant On Denzel To Drive A Thin Story
While there is a connection to previous entries in the trilogy, for the most part, this send-off is about seeing Denzel Washington play the character one last time and be an action hero. For when it comes to the story of a mob threatening a small town they want to turn into a resort? There isn't much in the way of new characters or plot points to really drive your interest. And while, as noted, there are still McCall-styled kills, there is a lack of enthusiasm behind them so that, when it comes to "The Equalizer 3," it is all about Denzel Washington's charm more than the talents of the writers of the previous "The Equalizer" movies.
Fanning Feels Wasted
Considering Denzel Washington and Dakota Fanning's history, you'd think they may want to tap into the chemistry we saw in "Man on Fire" if not have things be a bit tongue-in-cheek. Well, while you do get a master and protégé dynamic, which includes Washington often looking like a proud papa, things aren't taken to the point where you feel like Fanning is utilized to the utmost degree.
Now, the benefit of this is her not being set up to be the next Equalizer. However, considering Washington has a heavy load to carry, considering the baton of being "The Equalizer" felt effectively transferred to Queen Latifah, he could have used someone like Dakota Fanning to make this send-off notable rather than a conclusion to an arc that seemingly was already closed.
Recommendations
If you like this movie, we recommend:
Sherlock Holmes
The Equalizer (TV Series)
Check out our movies page for our latest movie reviews and recommendations.
---
Follow, Like, and Subscribe
Community Rating: 0.00% (0) - No Community Ratings Submitted (Add Yours Below)
The Equalizer 3 (2023) - Overview
Summary
While you will appreciate Denzel Washington bringing what is expected to what can be considered as one of his iconic roles, unfortunately, like for many actors who are wrapping up franchises and characters they are associated with, Washington is unable to say things ended on a high or even on par with the first film, as "The Equalizer III" wastes most of what it has for the sake of an Italy vacation.
Not As Many, But Still, Cool Kills -

83%

Reliant On Denzel To Drive A Thin Story -

77%

Fanning Feels Wasted -

74%
Highlight(s)
Not As Many, But Still, Cool Kills
Disputable
Fanning Feels Wasted
Reliant On Denzel To Drive A Thin Story