Sometimes I Think About Dying (2023) – Review/ Summary (with Spoilers)
---
Community Rating: 0.00% (0) - No Community Ratings Submitted (Add Yours Below)
---
This post may contain affiliate links and spoilers. Please read our disclosure policy.
---
"Sometimes I Think About Dying" is a dry and awkward romance that sometimes has moments of sweetness but is often tiresome to watch.
Director(s)
Rachel Lambert
Screenplay By
Kevin Armento, Stefanie Abel Horowitz, Katy Wright Mead
Based On
The Play "Killers" by Kevin Armento
Date Released (Film Festival – Sundance Film Festival 2023)
1/24/2023
Genre(s)
Comedy, Romance, Young Adult
Duration
1 Hour and 33 Minutes
Content Rating
Not Rated
Noted Cast
Fran
Daisy Ridley
Robert
Dave Merheje
This content contains pertinent spoilers. Also, images and text in this post may contain affiliate links which, if a purchase is made from those sites, we may earn money or products from the company.
Film Summary
Fran lives an uneventful and rather isolated life. She has no friends, barely knows her co-workers, and doesn't even have so much as a pet or plant. In some ways, it seems she may prefer this, as she grew up in a very quiet part of town, so it makes the conversations, parties, and noises of her co-workers rather foreign. However, when a new employee, Robert, joins and engages Fran, so comes the need to question if she may be missing out and the life she has lived thus far could be better.
Things To Note
Why Is "Sometimes I Think About Dying" Rated Not Rated
Dialog: A handful of course words
Violence: None
Sexual Content: None
Miscellaneous: Some drinking
Character Descriptions
Please Note: This character guide is not an exhaustive list of every cast member, and character descriptions may contain what can be considered spoilers.
Fran
Fran works at a shipping company, and while it is hard to say whether she enjoys it, she shows up on time, attends meetings, does her work, and doesn't make a fuss. But, with her life being without any real stimulation, sometimes she daydreams about dying and disappearing. As there just doesn't seem to be anything worth living for.
You May Also Know The Actor From Being: Rey in the Star Wars franchise, Viola in "Chaos Walking," and Marguerite (voice) in the upcoming animated movie "The Inventor."
Robert
Fresh from Seattle but originally from Canada, Robert is new to the company and quickly makes a good impression, for he is quite comical. Though, he also, at times, is annoying since it seems his gift of gab got him the job more than his actual skillset.
You May Also Know The Actor From Being: Ahmed in "Ramy"
Review
Our Rating: Mixed (Divisive)
Highlights
Moments When You See Fran Open Up
What will bring you back from almost drifting off to sleep is when Fran lights up or becomes curious, especially regarding Robert. For the way Fran is written and performed, it is like watching an old car try to turn over. A lot of the time, you just get that discouraging noise, but when things are a go! Oh, it is wonderful to see Fran go on a date, kiss, and even be social since she seems far more capable of it than she, or you would think she is.
Low Points
A Lot Of Nothing Happens
If I didn't pay to watch this, I probably would have stopped watching early on. Nothing happens within the first twenty minutes of "Sometimes I Think About Dying." All that is established is the lack of stimulation, the lack of hobbies, just a lot of nothing going on in Fran's life. And throughout the film, even though Robert, and later others, help invigorate the film, whenever Fran doesn't get to revolve around Robert, it goes right back to that terrible place of being duller than already dried paint.
[ninja_tables id="46802″]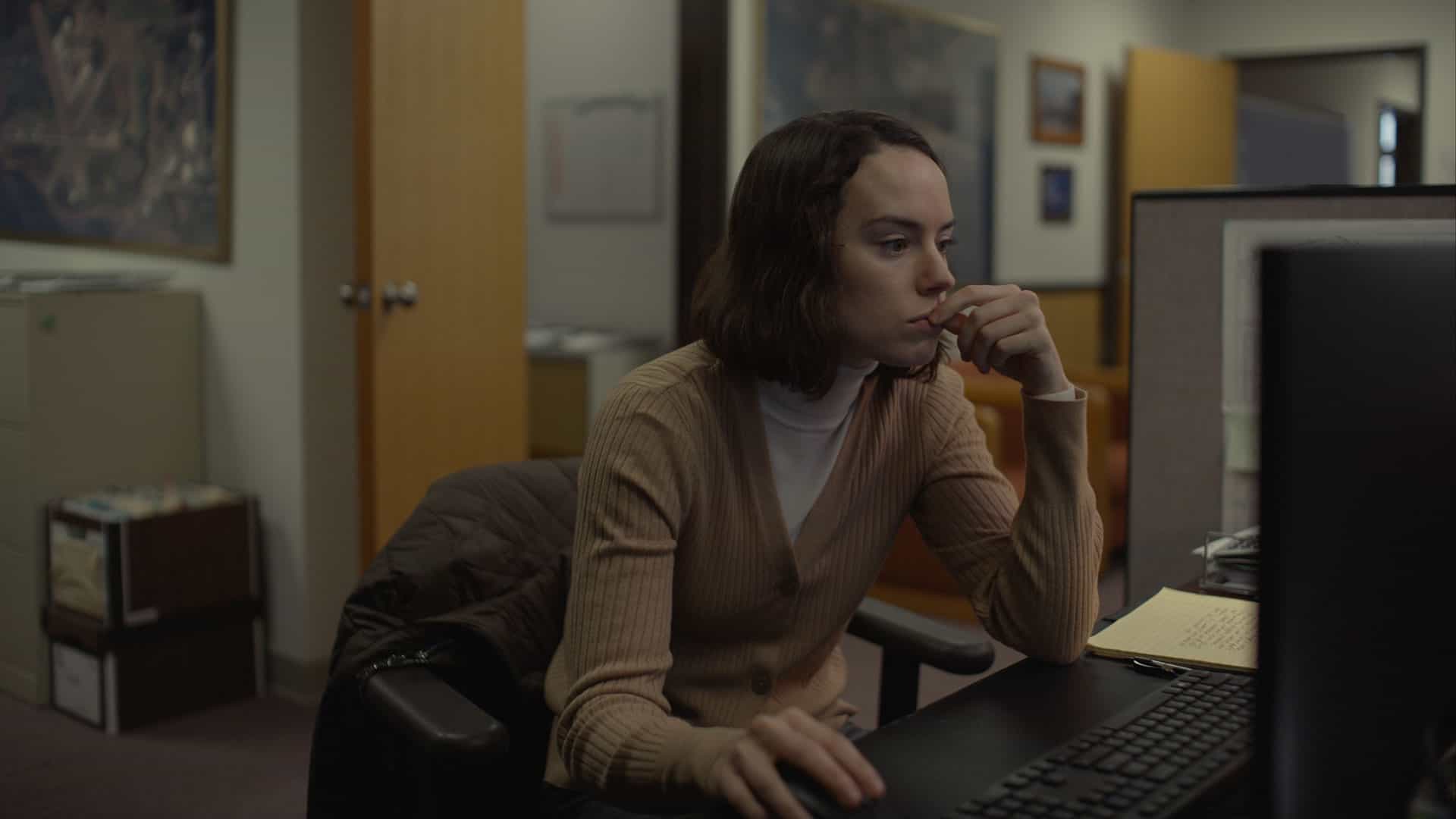 Sometimes I Think About Dying (2023) – Review/ Summary (with Spoilers)
Overall
"Sometimes I Think About Dying" comes off as the kind of comedy that indie audiences, and certain New Yorkers, will find hilarious thanks to the awkwardness of some moments. However, for a general audience? It leaves you longing for something interesting to happen too long, and with it suppressing Ridley's charm for most of the film, there is very little here to keep you watching unless you can't get a refund.
Highlights
Moments When You See Fran Open Up
Disputable
A Lot Of Nothing Happens
Related Topics:
Comedy
,
Daisy Ridley
,
Dave Merheje
,
Film Festival
,
Katy Wright Mead
,
Kevin Armento
,
Not Rated
,
Rachel Lambert
,
Romance
,
Stefanie Abel Horowitz
,
Sundance
,
Sundance Film Festival
,
Sundance Film Festival 2023
,
Young Adult