Mutt (2023) – Review/ Summary (with Spoilers)
"Mutt" is part of the new wave of LGBTIA+ media which moves beyond the coming out and trauma often associated with that, and explores that period of adjustment once the dust settles.
Director(s)
Vuk Lungulov-Klotz
Screenplay By
Vuk Lungulov-Klotz
Based On
N/A
Date Released (Film Festival – Sundance Film Festival 2023)
1/24/2023
Genre(s)
Drama, Romance, Young Adult, LGBT+
Duration
1 Hour and 27 Minutes
Content Rating
Not Rated
Noted Cast
Feña
Lio Mehiel
John
Cole Doman
Zoe
MiMi Ryder
Pablo
Alejandro Goic
This content contains pertinent spoilers. Also, images and text in this post may contain affiliate links which, if a purchase is made from those sites, we may earn money or products from the company.
Film Summary
With more than a year into transitioning publicly, the dust has mostly settled in Feña's life, but there are still specks and issues which make certain things cloudy. Be it his relationship with his ex John, the abandonment of their little sister Zoe, or their relationship with their parents? While Feña is more comfortable and free, it wasn't without some sacrifice, but there is hope that, even with their mom being a wash, maybe reconciliation might be possible with the others from their former life. Their father, Pablo, especially.
Things To Note
Why Is "Mutt" Rated Not Rated
Dialog: Cursing
Violence: None
Sexual Content: Implied sex, but no private parts
Miscellaneous: drinking and smoking
Question(s) Left Unanswered
Is Pablo also Zoe's father, or do they only share the same mother?
Collected Quote(s)
Everything informs everything else.
— Feña
Character Descriptions
Please Note: This character guide is not an exhaustive list of every cast member, and character descriptions may contain what can be considered spoilers.
Feña
Over the last year and a half, a lot has changed for Feña due to physically, hormonally, and socially transitioning. They have been kicked out of their home and isolated from certain friends and family members. But, with being comfortable in their skin, they couldn't be happier.
You May Also Know The Actor From Being: Birdie in "WeCrashed."
John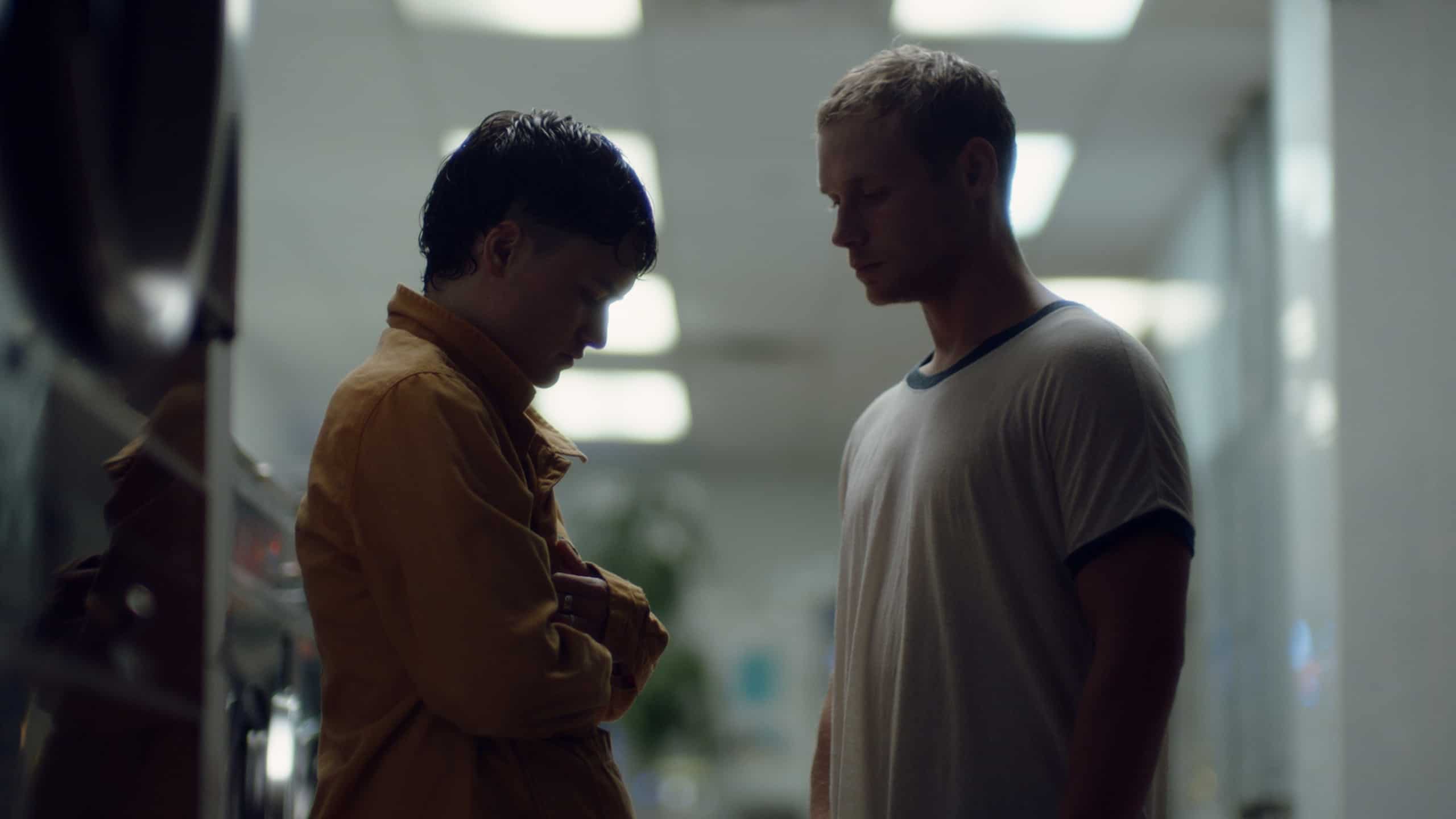 John is Feña's ex who partly struggled with Feña's transition, but mainly what makes Feña who they are beyond being trans. Like him being a bit flighty at times. Which, with John having his own problems, like his sickly mom, it made for a lot of drama in their relationship.
You May Also Know The Actor From Being: An unknown role in the upcoming "My First Film" with Odessa Young, Chris in "Let The Right One In," and 16-year-old Frank in "Uncle Frank."
Zoe
Zoe is Feña's 14-year-old sister, who they haven't seen in almost a year due to their mother poisoning the well and damn near forbidding Zoe from seeing Feña.
Pablo
Pablo is Feña's father, who generally lives in Chile, but loves their child with all their heart. However, while Pabloe loves Feña, he does struggle with the idea of losing a daughter and gaining a son, as being trans isn't as normalized for him as it is for those in Zoe's generation.
You May Also Know The Actor From Being: M. Valdez in "Los Espookys," Federica Andrade in "Casa de Muñecos," and Medico in "A Fantastic Woman."
Review
Our Rating: Positive (Worth Seeing)
Highlights
The Day In A Life Approach
"Mutt" isn't written in a way that calls for big moments or scenes or is even directed to come off artsy. You're dropped into a few days in Feña's life, and everything feels unremarkable but never boring. Yes, Feña is a trans man, but as much as that may inform their day-to-day life, it isn't the core of it. Their worries are about their ex, who they still have feelings for, returning and the awkwardness of them talking again, and what that could lead to.
Also, there is Zoe tracking them down, having her first period, and running errands throughout the city to prepare for Pablo showing up. There is Feña wanting to not seem like a screw-up and like he has his stuff together so that the parent he has always had a stronger bond with can be proud of him and love him as he always has.
All of this is presented with the type of dramatics you'd expect from not seeing a parent or sibling in over a year or old feelings returning to the surface. Nothing is made to be a statement about being a trans person or the rarely depicted trans man. It's one of Feña's adjectives but by no means the totality of his being.
Feña's Relationships – Even If You Don't Get As Much Detail As You May Like
Watching Feña navigate their relationships is what keeps you hooked. John is someone they clearly had a lot of drama with for reasons not dove into as much as you'd like. Yet, it is clear they had good times, which complicates both potentially moving on.
Yes, when John and Feña were together, Feña was masquerading as a woman and trying to be a good girlfriend while struggling with maintaining that presentation. This makes now being the man he is, lead to a new dynamic in their relationship with John, who truly loves the person Feña is but is still dealing with a lot that is in their past and in the now.
Zoe, who feels unrightfully abandoned, is another relationship you'd love to see more of. Clearly, Feña is someone they feel close enough to run away to and seek out comfort, affection, some sense of family, or community. But as for deeply getting to know their bond as siblings? You just get a taste. One good enough for you to get it, but the craving for a follow-up is so high.
Lastly, with Pablo? It's a wonderful display of how, even if a parent may not understand gender, especially the idea of a person realizing or transitioning from one to another, it doesn't mean they are no longer a parent. They might not know the right words to use, may dead name you at times, but it isn't just one person transitioning, it is everyone around them too. For while Feña's core remains the same, so much else changes, and as Feña says, "Everything informs everything else." And that kind of shift takes time and reverberates through many pathways and people.
[ninja_tables id="46802″]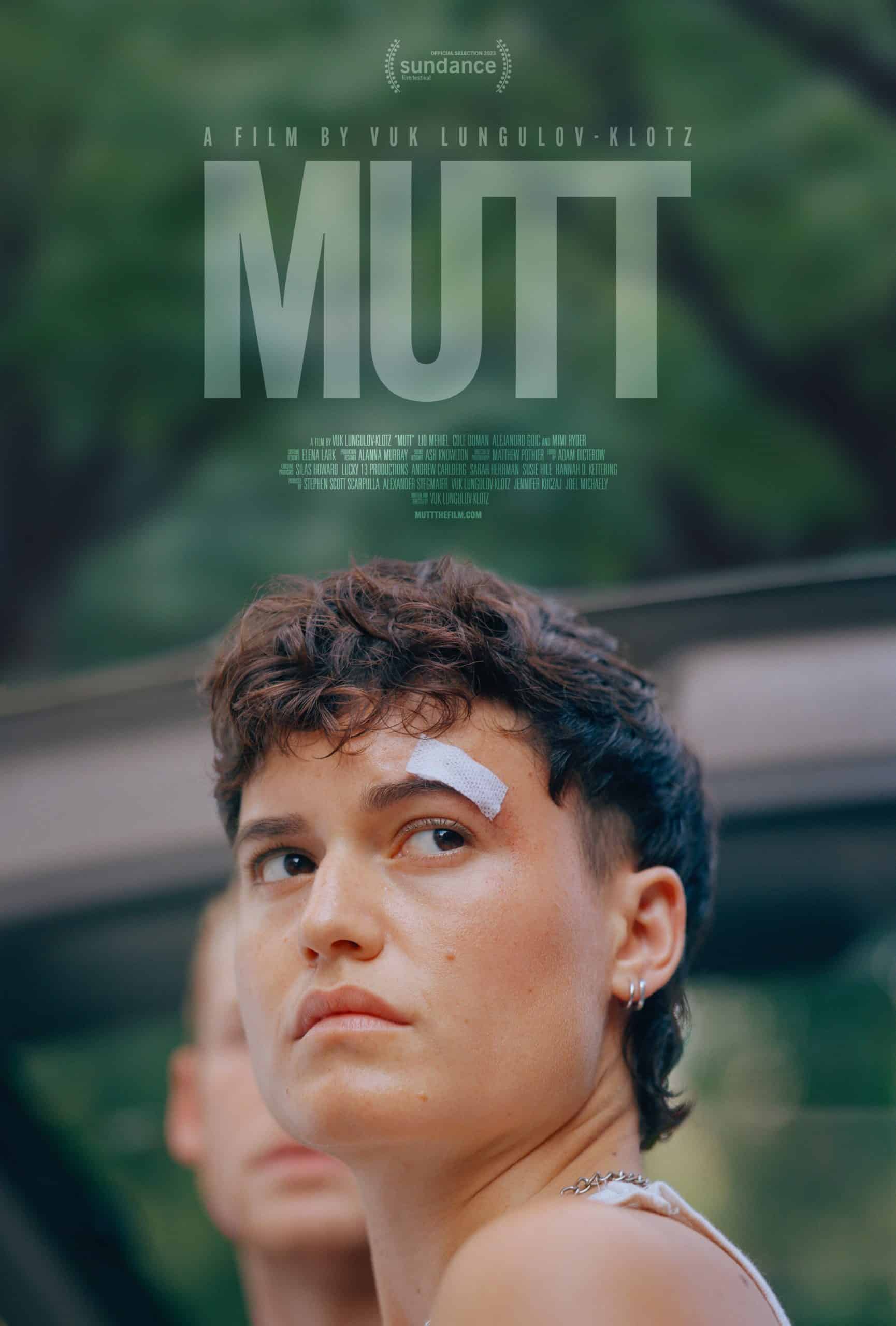 Mutt (2023) – Review/ Summary (with Spoilers)
Overall
"Mutt" gives us an experience that reminds you that, as much as it matters to be clear that a film or show represents the experience of someone who is queer, trans, or Latin, that person is still having a human experience. One with relationships more complicated than they need to be and adjustments constantly being made as people don't want to lose their shared history due to mistakes made and personal flaws.
Highlights
Feña's Relationships – Even If You Don't Get As Much Detail As You May Like
The Day In A Life Approach
Related Topics:
Alejandro Goic
,
Cole Doman
,
Drama
,
LGBT+
,
Lio Mehiel
,
MiMi Ryder
,
Not Rated
,
Romance
,
Sundance
,
Sundance Film Festival 2023
,
Vuk Lungulov-Klotz
,
Young Adult