"Somebody I Used To Know" may have a wonderful "Community" reunion and unexpected friendship worth investing in, but it doesn't offer much beyond that.
Director(s)
Dave Franco
Screenplay By
Dave Franco, Alison Brie
Based On
N/A
Date Released (Prime Video)
February 10, 2023
Genre(s)
Comedy, Drama, Romance, Young Adult
Duration
1 Hour 46 Minutes
Content Rating
Rated R
Noted Cast
Ally
Alison Brie
Sean
Jay Ellis
Cassidy
Kiersey Clemons
Benny
Danny Pudi
Jeremy
Haley Joel Osment
This content contains pertinent spoilers. Also, images and text in this post may contain affiliate links which, if a purchase is made from those sites, we may earn money or products from the company.
Film Summary
At this point in Ally's life, she has had one successful show but as for her personal life? It isn't satisfying. She does hook up every now and again, but a relationship? That has been put on the back burner, and it isn't until her show gets cancelled does she even consider one, and it is with her ex, Sean, from 10 years ago, who is about to get married.
But, to further complicate things, his soon-to-be wife, Cassidy, reminds Ally so much of herself when she left Sean, because of how much Cassidy believes she has to give up to be with this mean, including her career. So what starts off as Ally potentially trying to win back the one she let get away, becomes her being torn on what to do for a young woman who is at a crossroads.
Things To Note
Why Is "Somebody I Used to Know" Rated R
Dialog: Cursing Throughout
Violence: None
Sexual Content: Male and female nudity (breasts and genitals)
Miscellaneous: Drinking and smoking
Character Descriptions
Please Note: This character guide is not an exhaustive list of every cast member, and character descriptions may contain what can be considered spoilers.
Ally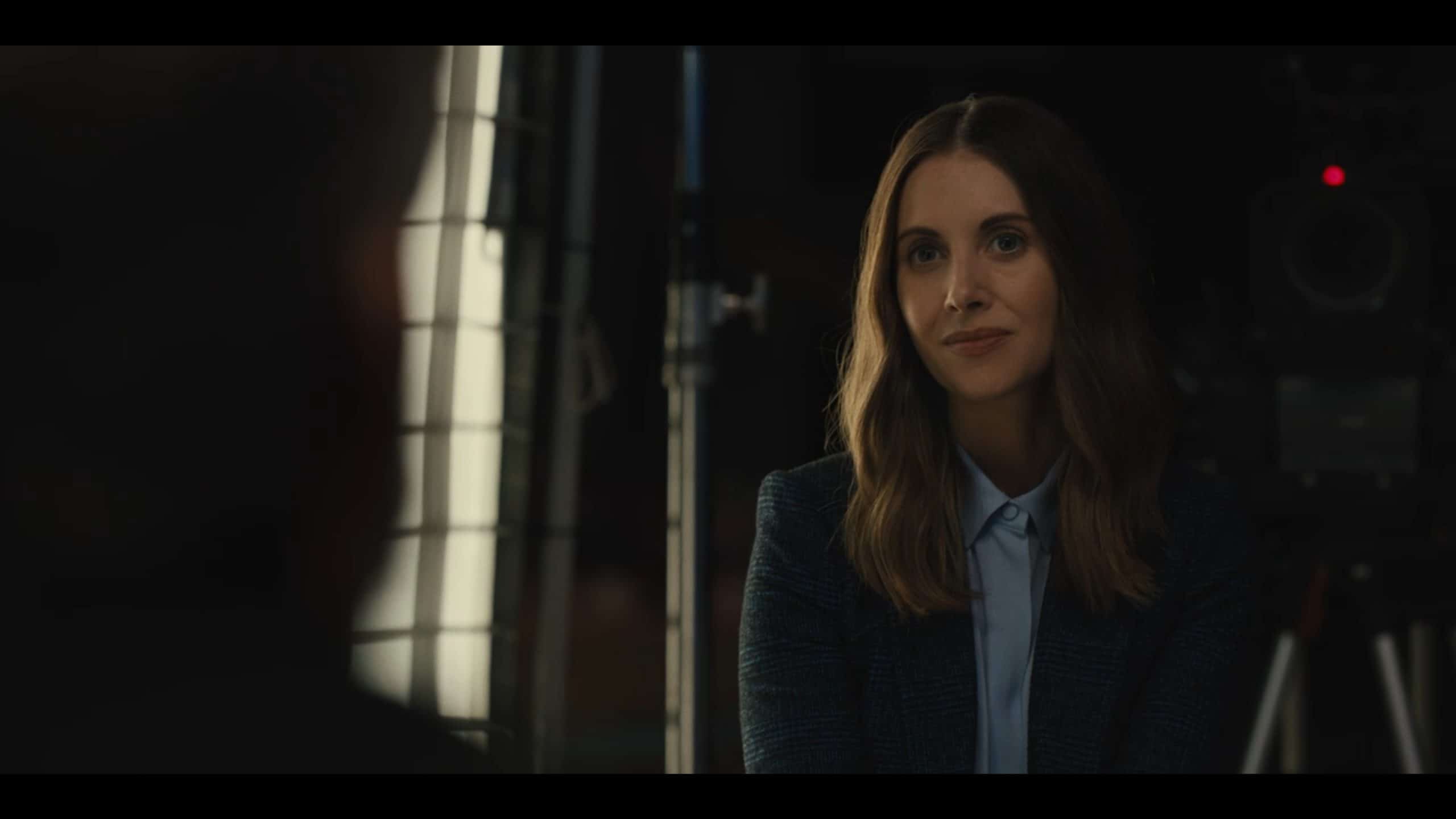 After leaving her hometown of Leavenworth, Washington for Los Angeles, Ally was a success. Mind you, it has been ten years, and only three of them have been on a major show, but the networking she has and the staff she has, it made leaving worth it. But, with her current show ending, and being someone who has worked non-stop for a few years, she isn't sure what should be next since, what got her famous, isn't what fulfills her.
You May Also Know The Actor From Being: An unknown role in the upcoming "Freelance," Sloane in "Happiest Season," and Annie Edison in "Community."
Sean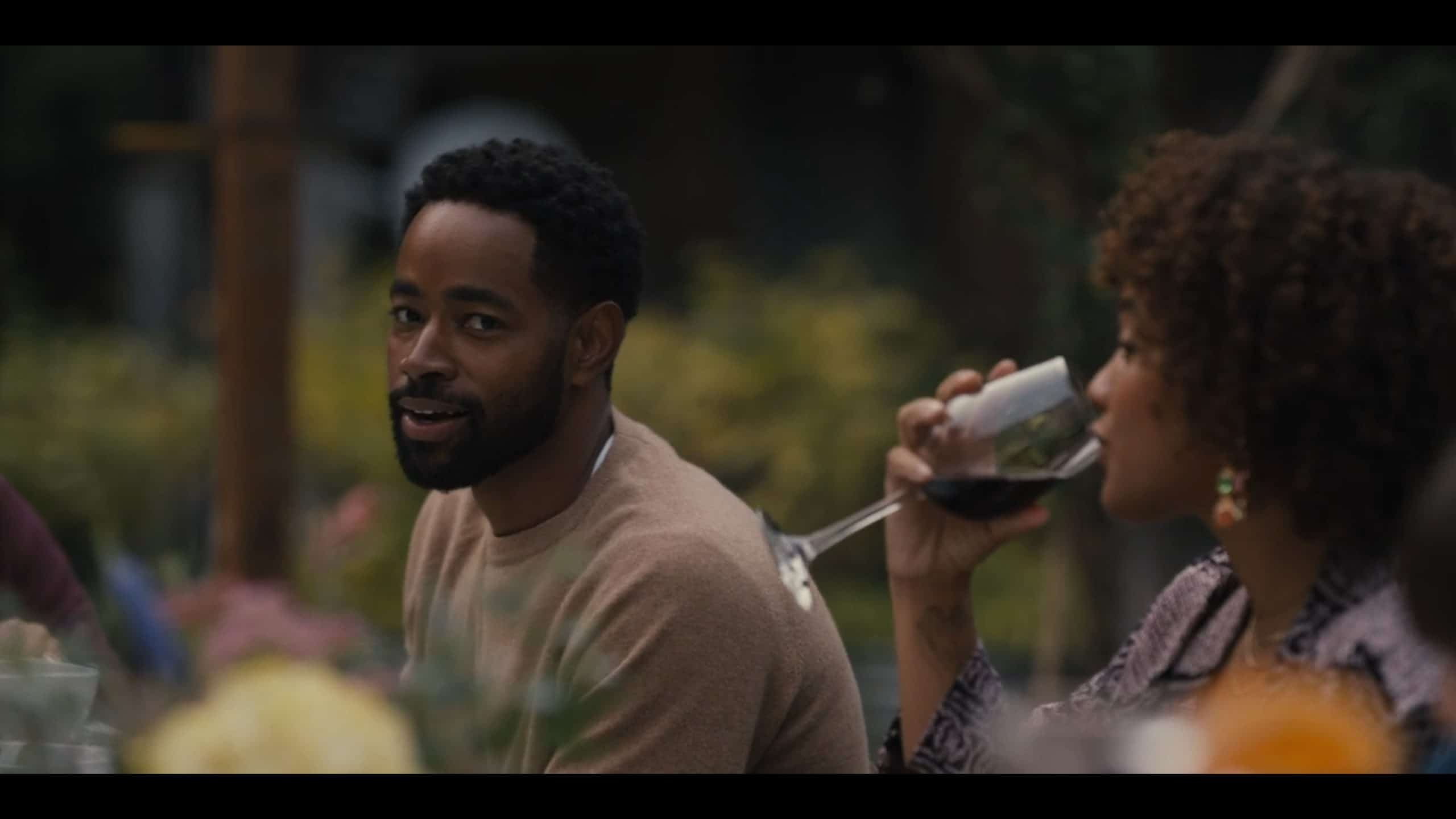 Sean is the man who, at one time, maybe thought about leaving home and venturing out, but with taking over his adopted father's business, he has settled in for the long haul.
You May Also Know The Actor From Being: An Unknown Role In The Upcoming "History of the World: Part 2," An Unknown role in the upcoming "Freaky Tales," and Lawrence Walker in "Insecure."
Cassidy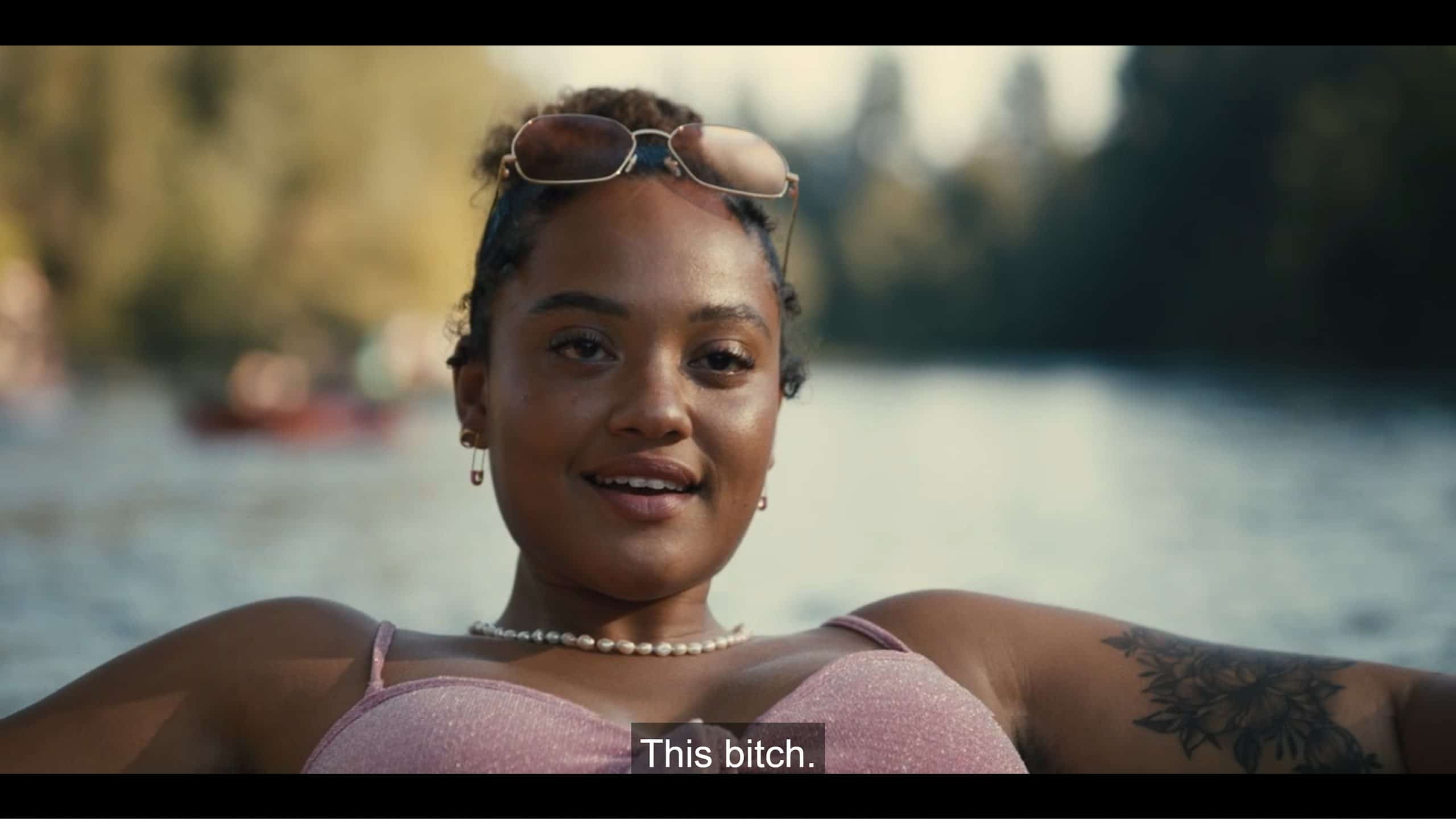 A Seattle native, who met Sean on Bumble, Cassidy is a rock star who has traveled internationally, and with getting engaged to Sean, the potential of settling down and leaving the rock star life behind is presented. She's torn because she loves her life, and dating while on the road is hard – see her last relationships as evidence for that. But, with Sean's family so welcoming and not the ass****s that her biological family are, she doesn't want to lose him but doesn't want to discard who she is either.
You May Also Know The Actor From Being: An Unknown Role In "The Young Wife," Iris West in the upcoming "The Flash," and Joey in "Asking for It."
Benny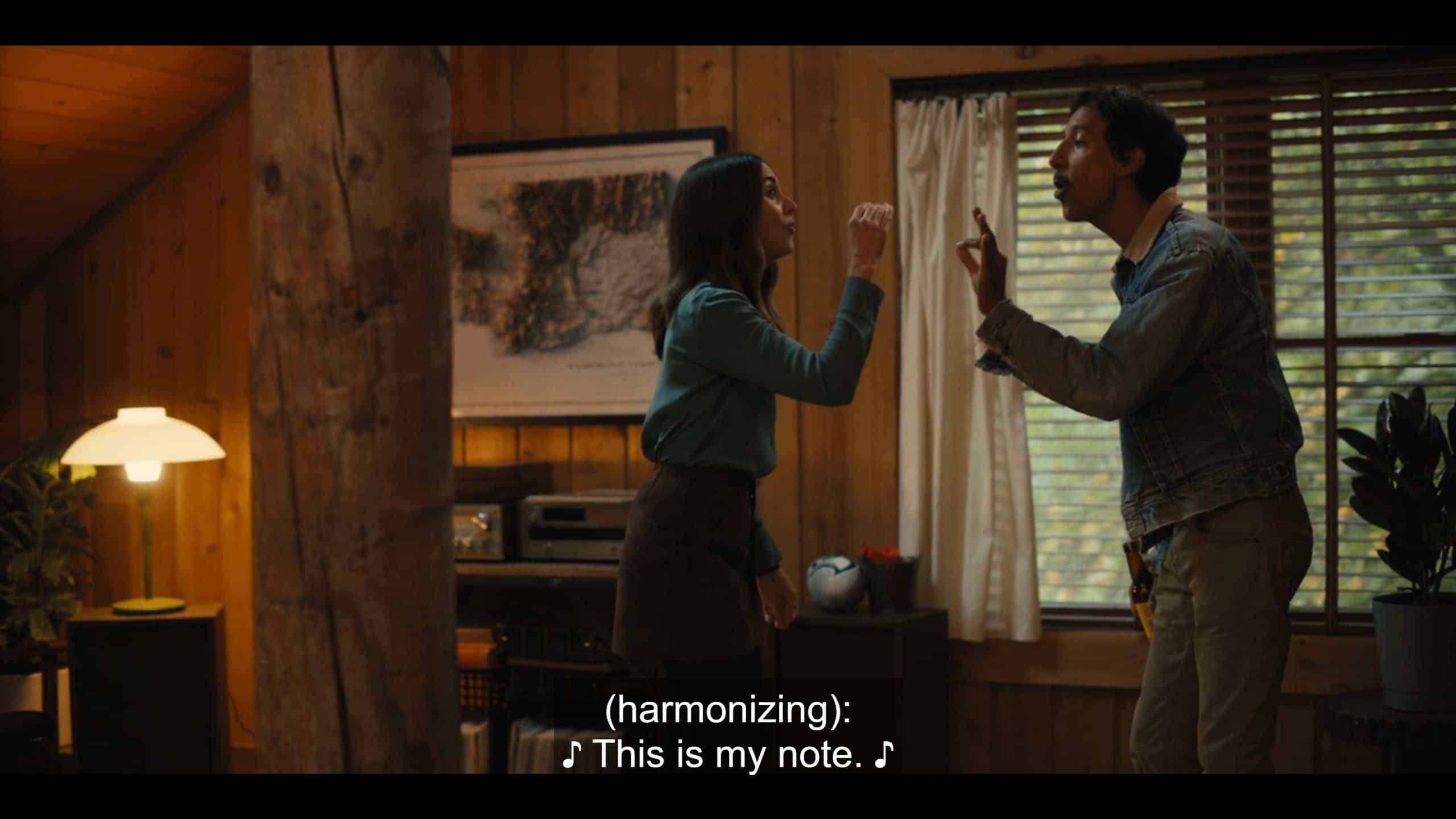 Benny is one of Ally's friends who sees what she is doing while she is back and isn't supportive of it.
You May Also Know The Actor From Being: The Mechanist in the upcoming "Avatar: The Last Airbender," Brad Bakshi in "Mythic Quest," and Abed Nadir in "Community."
Jeremy
Jeremy is Sean's adoptive brother, who is lovable but also his own brand of weird. Not the creepy red flags everywhere, kind of weird, but so himself that you can't help but love it.
You May Also Know The Actor From Being: Sora in the "Kingdom Hearts" franchise, Forrest Junior in "Forrest Gump," and Cole Sear in "The Sixth Sense."
Review
---
Community Rating:
---
Our Rating: Mixed (Divisive)
Highlights
Ally and Cassidy's Friendship
What drives "Somebody I Used To Know" is not Sean's relationships with either Ally in the past or Cassidy in the present. Honestly, you'll probably not give a damn about Sean at all. What will keep you engaged is Ally and Cassidy's unexpected friendship, mainly because they recognize themselves in each other. Because of this, it complicates them wanting, in some form, to hate each other since Cassidy knows what Ally is doing, and Ally thinks Cassidy is too young for Sean and she can offer something better.
But as it becomes clear they aren't going to compete and damn near become friends, it is hard to not end up latching onto that and wishing there would be a twist. One in which both never mind Sean and end up together since that is where the chemistry is.
A "Community" Reunion
Alison Brie and Danny Pudi sharing scenes together, and getting to be silly, is one of the best early things you get in "Somebody I Used To Know." Now, take note, we barely learn much or anything of note about Pudi's character Benny, but after a certain point, you realize that's not why he is here. He is here for nostalgia, maybe to remind Ally that what she is doing is wrong, and that's it. He isn't supposed to be his own fleshed-out character.
Low Points
The Music Moments
After seeing Kiersey Clemons in "Hearts Beat Loud," I must admit the idea of her doing music in a movie was quite exciting. However, the song she does is unfortunate and certainly not a hook or highlight.
On The Fence
The Comedy
Like music, comedy is subjective, but I would submit there are more awkward moments that could be funny than outright funny moments. For example, Sean's brother, Jeremy, played by Haley Joel Osment, is excessively awkward. Now, in some ways, you may find the way he is very authentic, considering Osment seems comfortable in character. Yet, when you have the names of Dave Franco, Alison Brie, and Danny Pudi in something, it is hard to not want undisputable funny moments.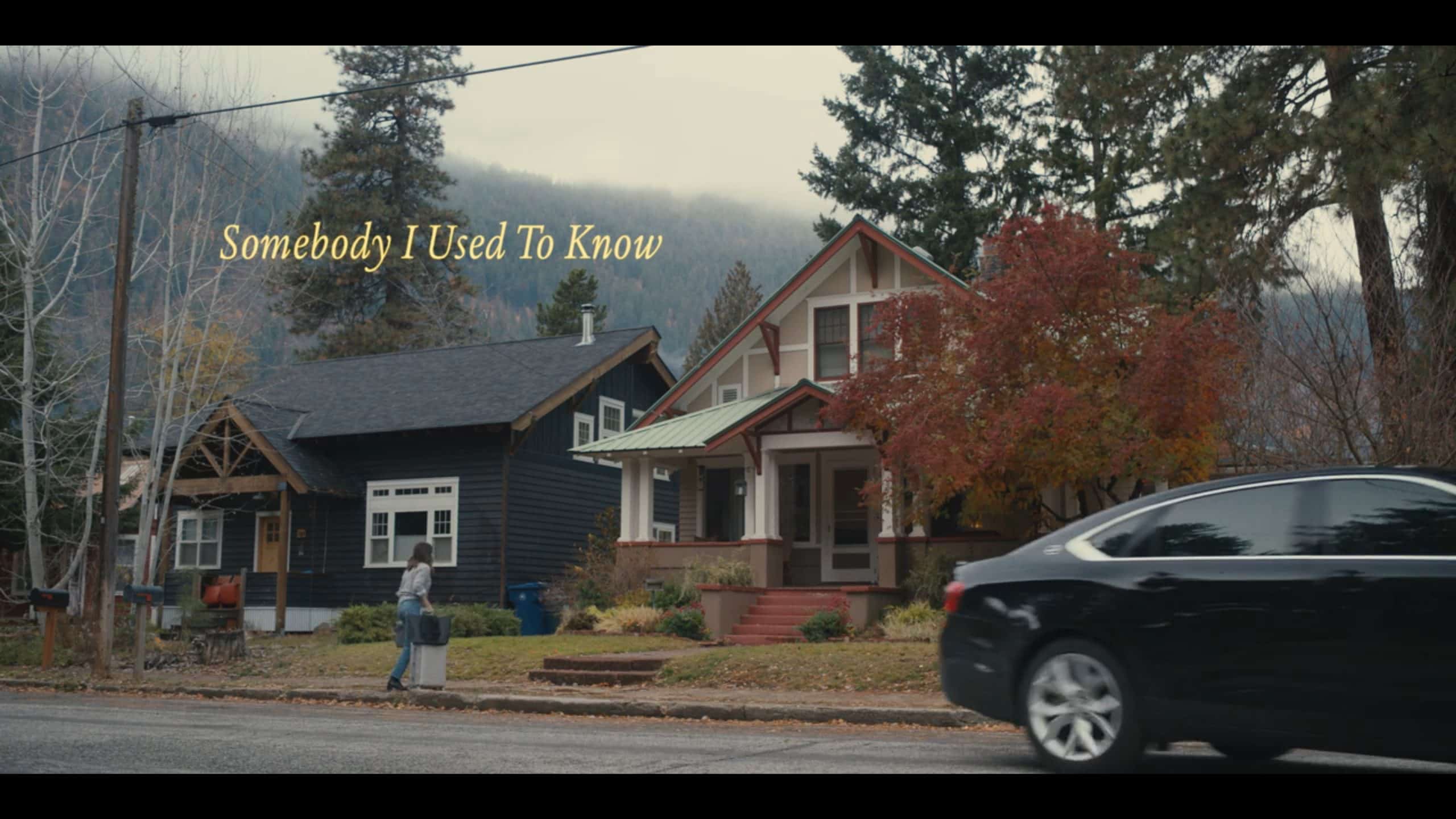 Somebody I Used To Know (2023) – Review/ Summary
Overall
"Somebody I Used To Know" unfortunately doesn't tap into its strongest relationship and barely dips into the "Community" reunion it has. Instead, it is partly focused on one of the least interesting people in the room, at any given time, and ignores everything else it has going for it.
Highlights
A "Community" Reunion
Ally and Cassidy's Friendship
Disputable
The Comedy
The Music Moments