Single Black Female (2022) – Review/ Summary (with Spoilers)
---
Community Rating: 0.00% (0) - No Community Ratings Submitted (Add Yours Below)
---
This post may contain affiliate links and spoilers. Please read our disclosure policy.
---
Single Black Female delivers on the story, performances and madness you expect.
---
Director(s)
Shari L. Carpenter
Screenplay By
Tessa Evelyn Scott, Sa'rah L. Jones
Date Released
2/5/2022
Where To Watch
Lifetime
Genre(s)
Crime, Drama, Romance, Thriller, Young Adult, Family
Duration
1 Hour 27 Minutes
Content Rating
TV-14
Noted Cast
Monica
Raven Goodwin
Andre
Kevin Savage
Elodie
Erin Ownbey
Denise
Janet Hubert
Eric
Devale Ellis
Bebe
K. Michelle
Simone
Amber Riley
Film Summary
With the recent death of her father, Monica is in mourning and vulnerable. Especially since her boyfriend, Andre, also gave her something to mourn – their relationship. So with that, she is trying to focus solely on being the new Tea Time host at KQNB. However, with her assistant quitting and frenemy Elodie competing with her, life is just one challenge after another.
Luckily, she gets a new assistant, Simone, a friend in the new Floor Director named Eric, and she still has her best friend Bebe and mother, Denise. However, when it comes to Simone, she comes to realize she desires far more than to become Monica's assistant and friend.
Cast & Character Guide
Please Note: This is not an exhaustive list of every cast member.
Monica
Monica, the daughter of Houston's former mayor, is a daytime TV host at KQNB who shares a show with Elodie and hopes to be promoted to Tea Time, an afternoon show that would be a solo gig.
Andre
When the film begins, Andre is Monica's boyfriend.
Elodie
Elodie is Monica's co-star on one of KQNB's morning shows and is also her rival for the Tea Time afternoon show.
Denise
Denis is Monica's mother, who can be a very critical person, which has long made Monica and her have a strained relationship.
Eric
Eric is the new Floor Director who takes a liking to Monica.
Bebe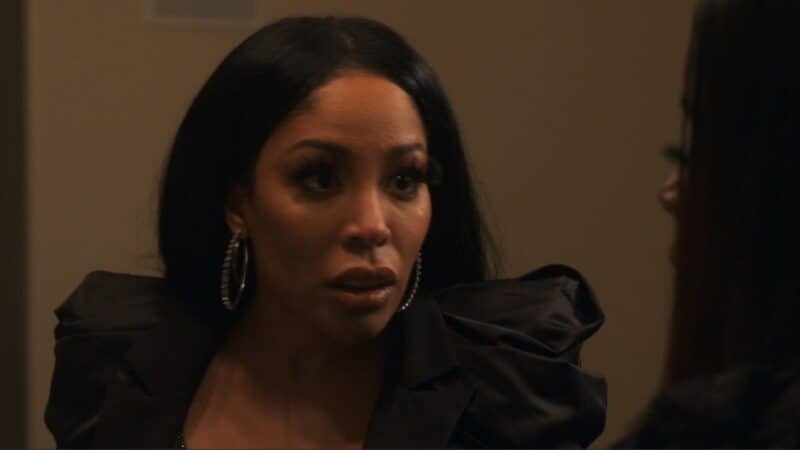 Since elementary school, Bebe and Monica have been best friends, even though they come off like opposites. But, no matter what, they got each other's backs.
Simone
Other Noteworthy Information
Reason(s) for Film Rating: Blood, Disturbing Imagery (Beware of the backpack), mild sexual content
Collected Quote(s) & .Gifs
If you don't like the road you're walking, pave another one.
— Monica
Review
Highlights
Character Chemistry
Nearly everyone's dynamic is perfect. Monica and Bebe have the perfect, bougie-ghetto and suburban Black relationship. Whether you are talking about Andre or Eric, both have enough chemistry with Monica for you to understand the attraction, and with Eric, you can see it is more than physical. Heck, even though Elodie isn't in the movie much, her friendly and shady side with Monica? Oh, it'll make you wish you'd got to see what happened to her when she crossed Monica.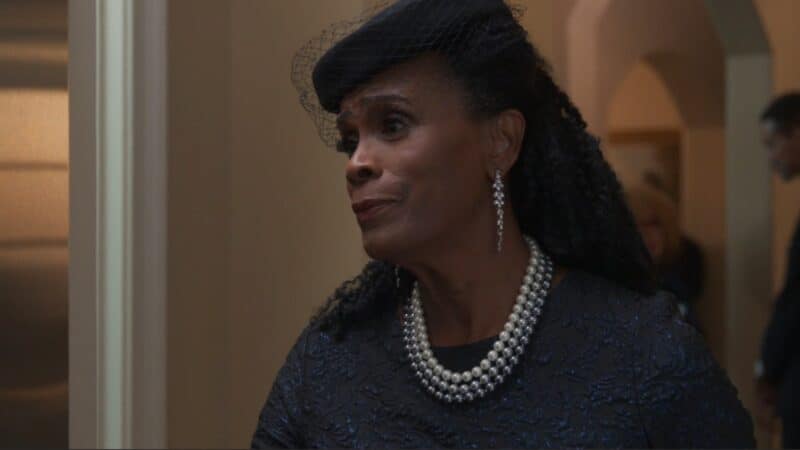 However, the top combinations come from Denise interacting with Simone and Simone and Monica. When it comes to THE Janet Hubert and Amber Riley, while they share very few scenes, it pushes you to think Hubert needs the kind of role where she can go toe to toe with someone throughout a whole movie. For the tone shift from who she is as Monica's mom to how she handles Simone? It'll make you wonder what it would be like for her and Lynn Whitfield to battle it out.
Then, when it comes to Monica and Simone, at times, you'll wish that the inevitable wouldn't come to be since you can see a genuine friendship shine through. Yet, it is also because of that friendship that when things go south, and Amber Riley has to go crazy, you see some of that anger from being mistaken for Raven Goodwin, if not from other sources. Thus, it makes you never feel that anyone was cast strictly by name when it comes to Single Black Female.
Monica Getting To Be Sexy Yet It Not Being Made Into A Thing
Something you rarely ever see is big girls being portrayed as sexy. Especially without being overtly sexualized to the point you almost feel like it is supposed to be a joke. This is why we love the balance given to Monica. Men desire her, she is dressed in a way that isn't conservative, gives you a little va-va-voom, and is allowed to be seen as grown and sexy.
On top of that, while it is Lifetime, so they only go so far, they make it clear she has sex and can put it down! It's refreshing and hopefully won't continue to be a rare thing in mainstream media (though you don't see it too often on the festival circuit either).
On The Fence
It Will Get Campy Towards The End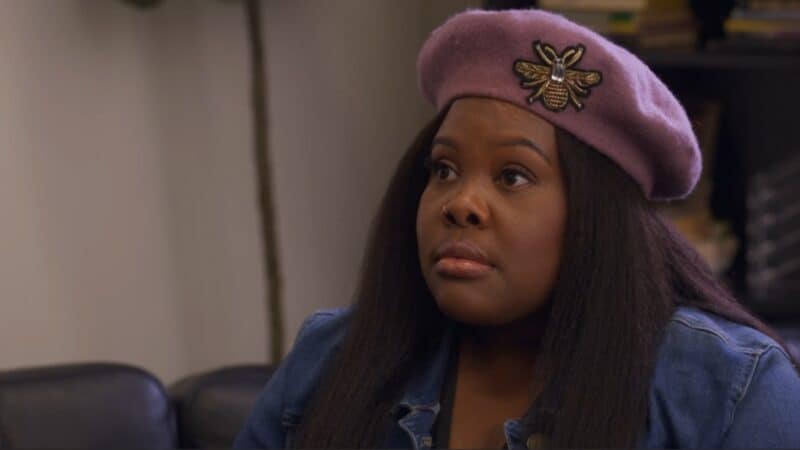 After a certain point, of course, reveals begin, and so does an intense level of drama. However, while Denise's place in this keeps the drama rooted in realness, unfortunately, Simone's does not. Random screaming, her antics getting over the top, combined with the film trying to have a grandeur finale, just makes it all so campy. For some, in a way that might be funny, and for others in a way that undercuts all the good the film had going for it up until that point.
Overall
Our Rating: Positive (Worth Seeing)
To my pleasant surprise, despite my cable service not having Lifetime, it was offered on their site free, and to be honest, I wouldn't have minded if this was a $4.99 or $7.99 purchase. For while no means is this a classic, it is an entertaining movie that doesn't get dull, and it isn't until it has to wrap up that it goes off the rails and begins to struggle. But, by then, you got what you needed and can easily forgive what you knew had to happen because of the type of film this is.
[ninja_tables id="46802″]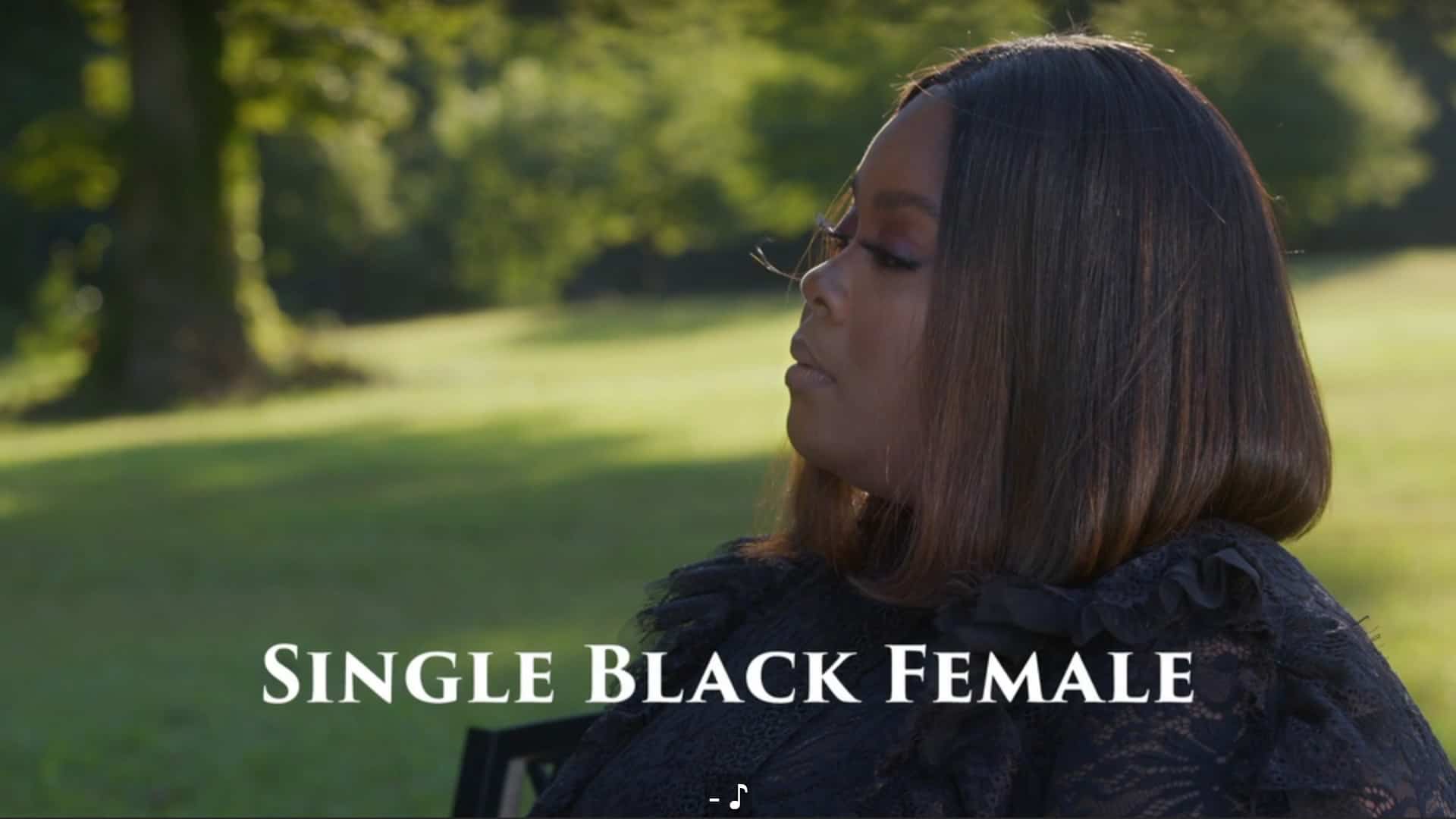 Single Black Female (2022) – Review/ Summary (with Spoilers)
Who Is This For?
Those who like thrillers and especially Lifetime's brand of movies.
Highlights
Character Chemistry
Monica Getting To Be Sexy Yet It Not Being Made Into A Thing
Disputable
It Will Get Campy Towards The End
Related Topics:
Amber Riley
,
Crime
,
Devale Ellis
,
Drama
,
Erin Ownbey
,
Family
,
Janet Hubert
,
K. Michelle
,
Kevin Savage
,
Lifetime
,
Raven Goodwin
,
Romance
,
Sarah L. Jones
,
Shari L. Carpenter
,
Tessa Evelyn Scott
,
Thriller
,
TV-14
,
Young Adult