My Eyes Are Up Here (2023) – Movie Review and Summary (with Spoilers)
"My Eyes Are Up Here" presents to you a romance complicated by more than just someone's personal baggage.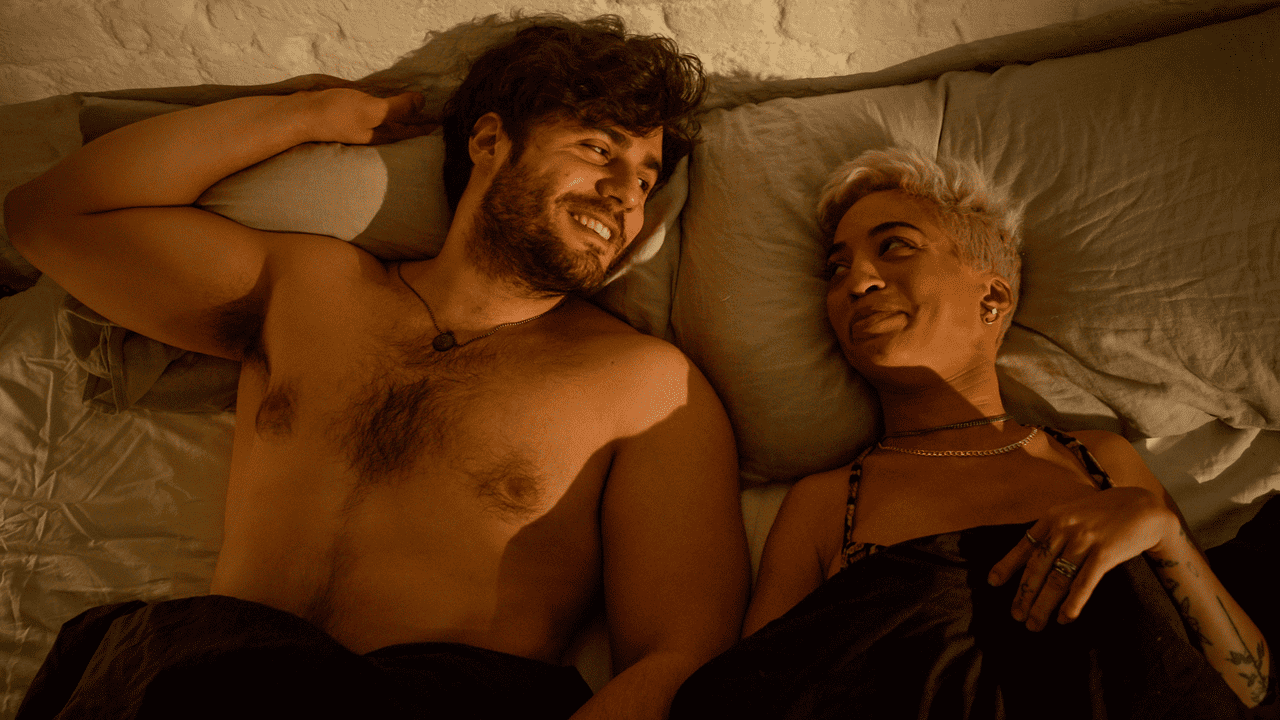 Film Summary
Images and text in this post may contain affiliate links. If a purchase is made from those sites, we may earn money or products from the company.
Sonia and Tom slept together, and it is a little bit of a scandal. Not for Sonia, since she enjoyed herself, but for Tom? It is an issue because his mom thinks he took advantage of her. But, what becomes a true problem is the condom broke, so Sonia needs a Plan B pill, and with her being hyper-independent, it makes the labrador like Tom a bit of a nuisance since he wants to come with her, help, and in the process, he finds himself dealing with what is an unfortunate norm from her be it accessibility issues or just dealing with ass****s on the street.
Character Descriptions
Please Note: This character guide is not an exhaustive list of every cast member, and character descriptions may contain what can be considered spoilers.
Tom
Tom is the son of a woman with a notable role in fashion who is generally a good guy.
Sonia
Sonia is a model who, while she has dealt with many a health ailment, she finds joy and sex and may have even found love.
Review
---
Community Rating:
---
Our Rating: Positive (Worth Seeing) – Recommended
Notable Performances or Moments
The Multi-Level Complexities Of Sonia
Shorts are a palette cleanse. They are proof of concepts, present feelers, for a lack of a better term, and show stories, peoples, and characters, who you often have to search for to find because the mainstream media doesn't produce, distribute, and sometimes market when they have people and characters beyond their usual fare.
Hence why we love "My Eyes Are Up Here." For though there are productions out there like "I Didn't See You There," no matter which demographic you are talking about, there is still a desperate need for diverse depictions and stories. Yes, "I Didn't See You There" also features someone who uses a wheelchair and has certain challenges because of the inconsideration of others, but it isn't a love story like "My Eyes Are Up Here." Also, it doesn't necessarily address dating, sex, or what it is like to be a woman who needs a wheelchair for mobility.
And what Mercado brings is more than just a different viewpoint but a multilayered reality. From the pull and push of having to be independent yet also wanting to be soft with certain people, to the series of medications required to be able to function, and then a world that, from commentary to how it is built, wants to make it clear you are an "other," we see it all.
But, like with "I Didn't See You There," it is made clear it is the world that is the issue, and that the world is the subject, and while you might be, vicariously through a camera, experiencing a life which might be different from yours, Sonia isn't a subject to peer at. She is a person who, like everybody, is different; just in a handful of ways, she is different in more apparent ways than others.
However, with that said, your preconceived notions aren't welcome, and damn if this short didn't also show those with good intentions, who can be sweet people, can present microaggressions and mess up too. Like the pharmacist who assumed she wouldn't need a Plan B pill.
General Information
Director(s)
Nathan Morris
Screenplay By
Aminder Virdee, Arthur Meek
Based On
N/A
Date Released (Film Festival – Tribeca Film Festival)
June 19, 2023
Genre(s)
Comedy, Romance, Young Adult
Film Length
13 Minutes
Content Rating
Not Rated
Noted Characters and Cast
Tom
Ben Cura
Sonia
Jillian Mercado
Also, check our movies page for more recommendations and our latest movie reviews.
What Is "My Eyes Are Up Here" Rated And Why?
"My Eyes Are Up Here" is not rated and features sexual situations, like male nudity and cursing.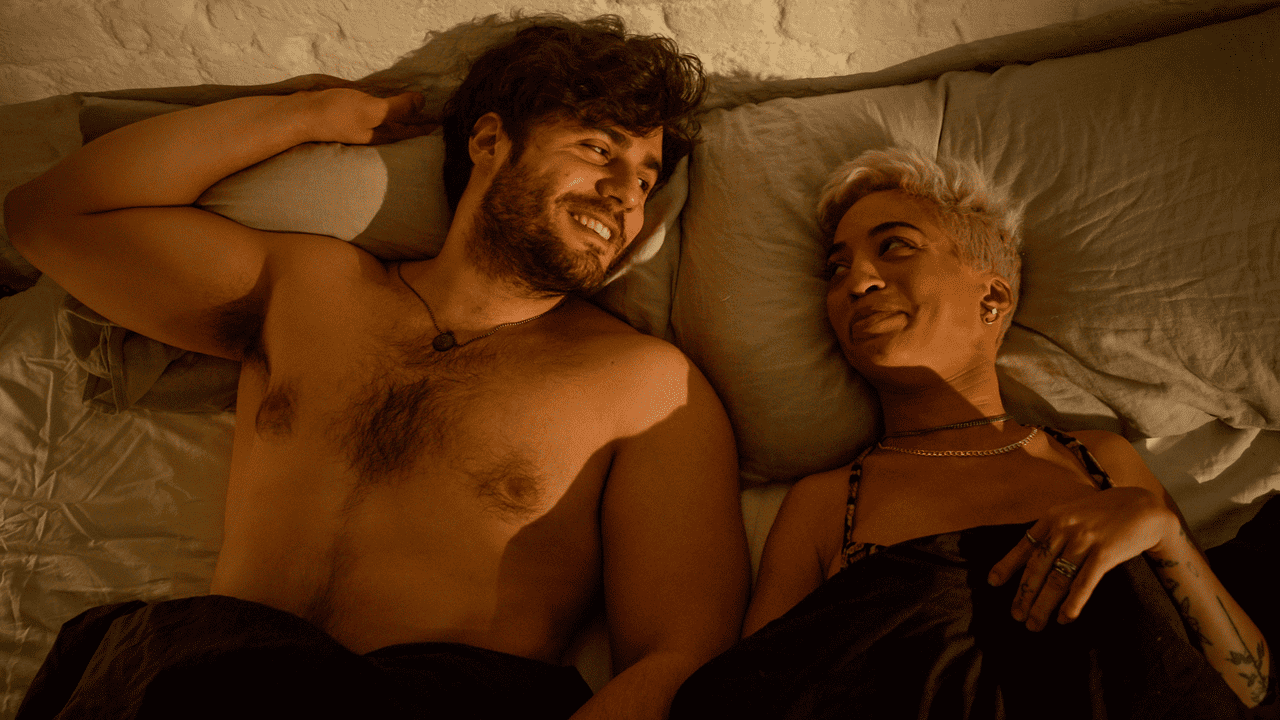 My Eyes Are Up Here (2023) – Movie Review and Summary (with Spoilers)
Overall
I so badly hope FreeForm, which usually pursues stories that aren't overdone when it comes to 20-somethings, pursues expanding "My Eyes Are Up Here" into a movie or series.
The Multi-Level Complexities Of Sonia
87
Highlights
The Multi-Level Complexities Of Sonia
---
Follow, Like, and Subscribe
Community Rating: 0.00% (0) - No Community Ratings Submitted (Add Yours Below)