While buying robots makes almost all of your daily chores easier, can you imagine if the company behind them installed some special features to kill you?
---
Director(s)
Meat Dept
Screenplay By
John Scalzi, Meat Dept
Date Released (Netflix)
5/14/2021
Genre(s)
Action, Comedy, Horror, Sci-Fi, Animation
Duration
12 Minutes
Rating
TV-MA
Noted Cast
Jeanette
Nanci Linari
Bill
Brian Keane
Customer Service (Voice)
Ben Giroux
This content contains pertinent spoilers. Also, images and text may contain affiliate links, which, if a purchase is made, we'll earn money or products from the company.
Film Summary
In Sunset City, which is mostly filled with senior citizens, Vacuubots pretty much handle the majority of the tasks there are. Be it walking dogs to directing traffic and even helping seniors get around. However, for Jeanette, all she needs her vacuubot to do is vacuum and help keep things tidy. But, after fighting over the placement of a picture and trying to shut the robot down, it goes into a predatory mode.
Cast & Character Guide
Please Note: This is not an exhaustive list of every cast member.
Jeanette (Nancy Linari)
Jeanette is a retiree who is into yoga, her dog, and keeping a simple life. That is until she gets onto her vacuubot's bad side.
Bill (Brian Keane)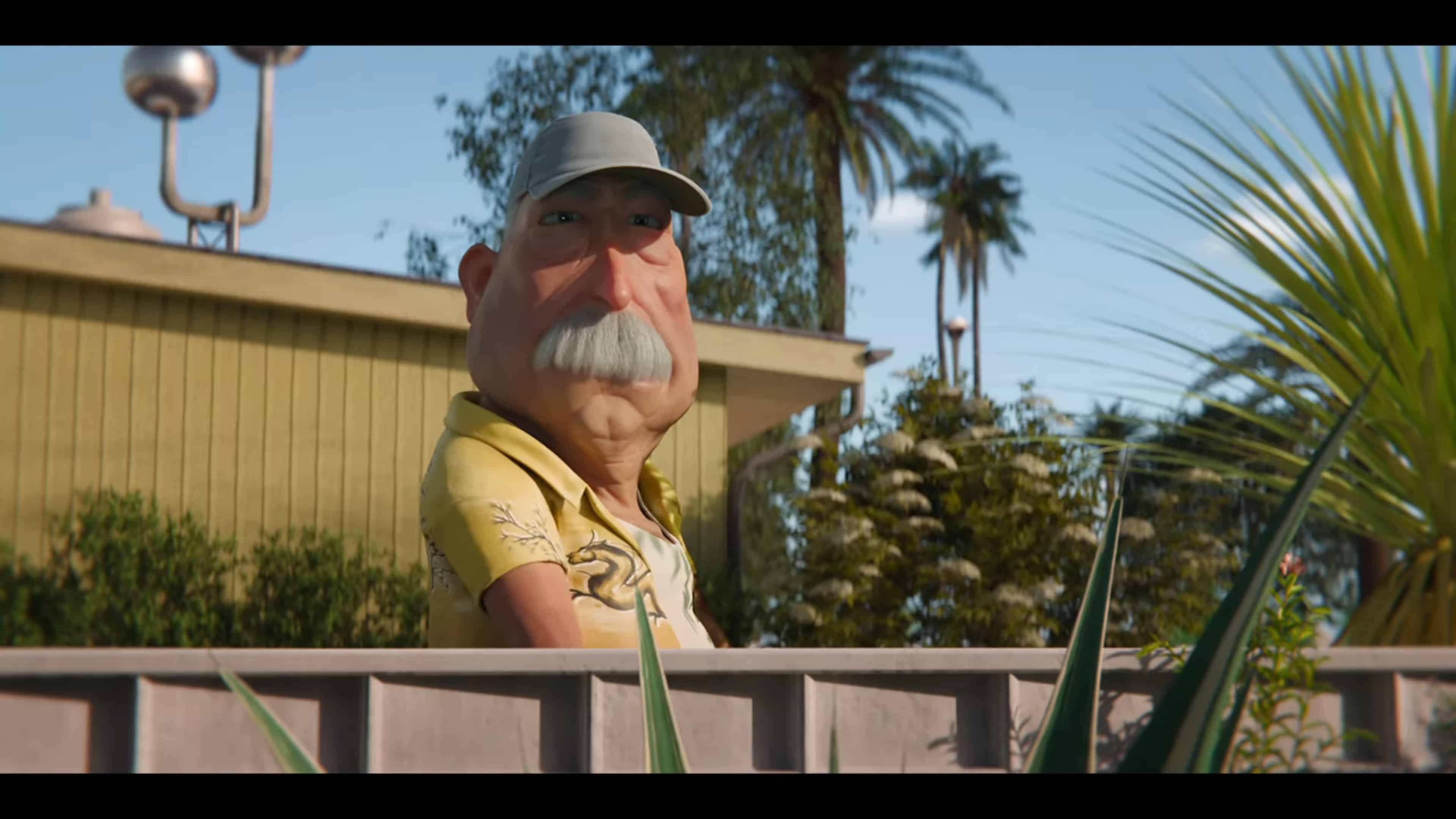 Jeanette's neighbor who is a friendly old guy who seems to enjoy watching Jeanette do yoga – but not in a creepy way – we think.
Customer Service (Ben Giroux)
The voice of Vacuubot customer service who you are forced to deal with unless you want to wait hours for an actual human being.
Things To Note | Question(s) Left Unanswered
Reason(s) for Film Rating: Cursing
Review/ Commentary
How It Is Both Comical & Scary
With being presented a world that may trigger Wall-E memories, due to human dependency on machines, quickly the short evolves into something you could imagine being a companion to Courage The Cowardly Dog due to the unnerving animation style. For as much as Jeanette and her neighbor Bill are friendly, their faces remind you of the images of when they show a photorealistic Homer Simpson.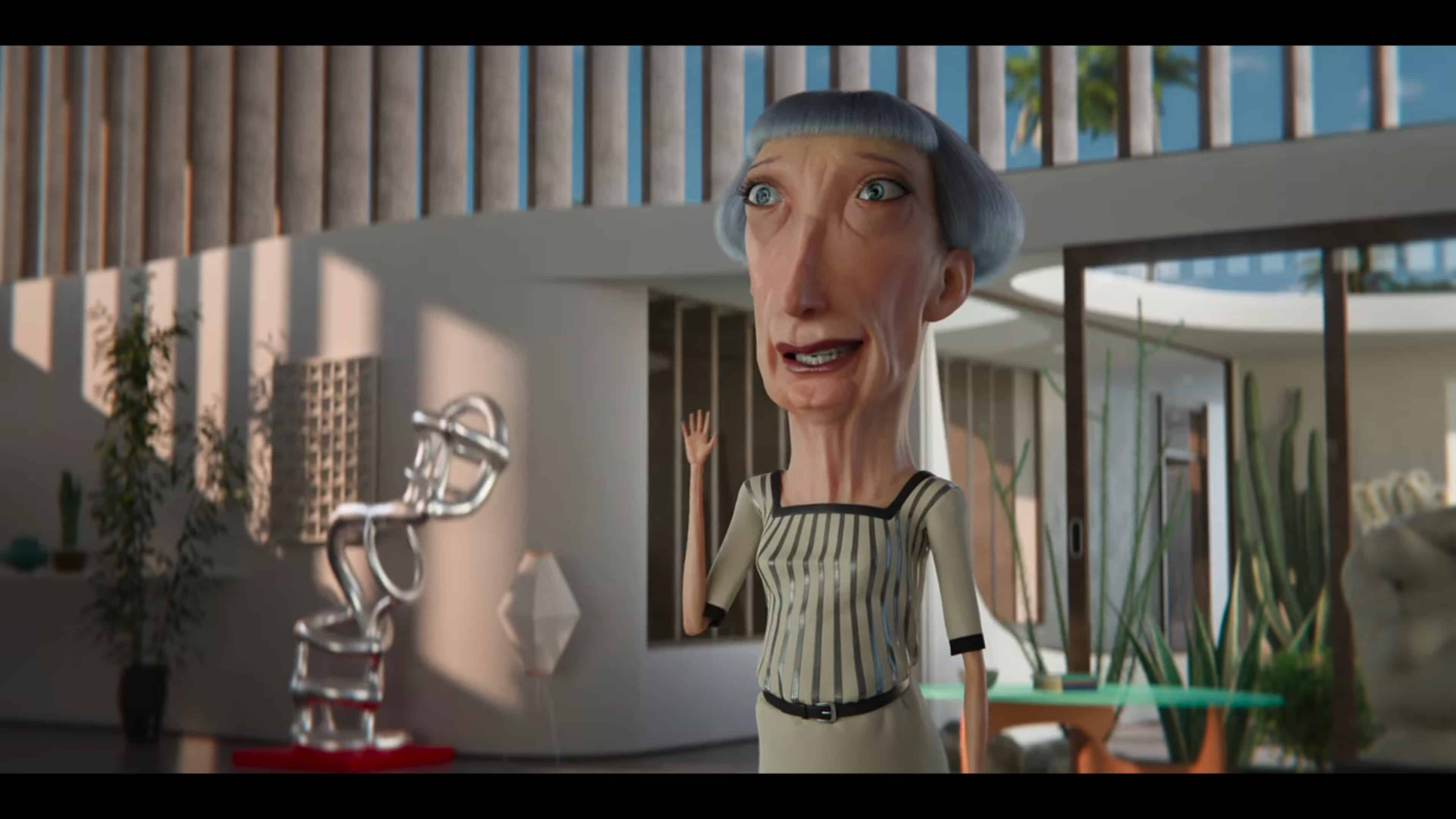 Though, perhaps the real fear here is these robots, who have mapped your home, know your habits, being equipped with security defense mechanisms with you having no real means to stop them. Never mind them being on a network that can share information and you being at the mercy of the robots and the company which can extort you for safety.
Overall
Rating: Positive (Worth Seeing)
Automated Customer Service is fun enough to get into quickly yet leaves a haunting message for the future. One that reminds you, one way or another, robots will eventually rise up, and that it could be all according to plan.
Automated Customer Service Ending (Spoilers)
With having to wait 6 hours to speak to a human, Jeanette instead speaks to the automated customer service operator who is of little help. They would like Jeanette to sacrifice their dog and pretty much risk their life to get close to the vacuubot. However, the only thing the ends up stopping it is when Jeanette gets her hands on Bill's shotgun and destroys it.
But, in destroying it, seemingly, it puts Jeanette on a hit list with all vacuubots, and now she can either pay up to be put on a whitelist or be on the run forever. Of the two, Jeanette decides to go on the run with her dog and Bill by her side.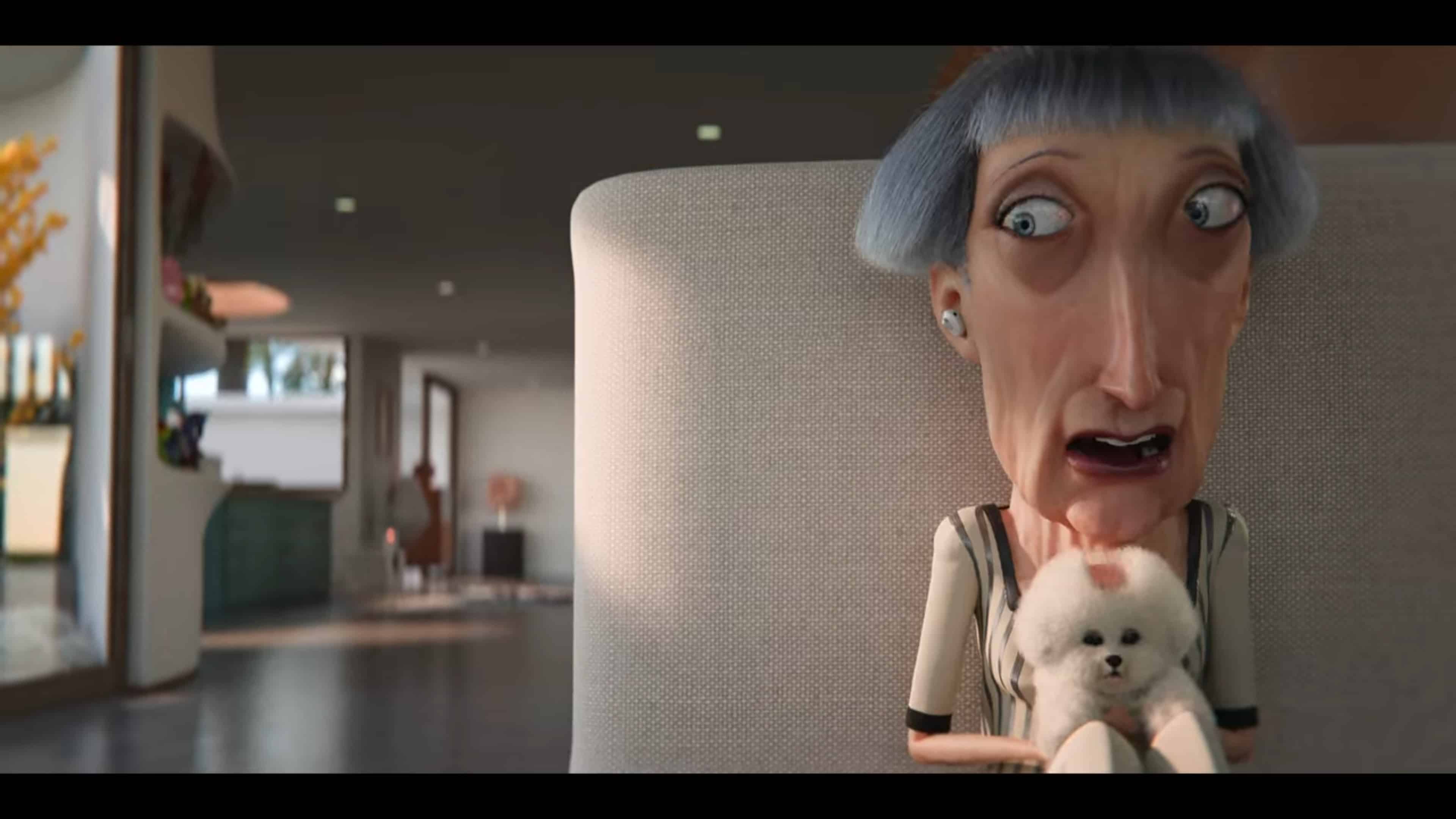 Love, Death & Robots: Automated Customer Service – Review/Summary (with Spoilers)
Who Is This For?
People who want to prove why buying robots to do housework is a setup.
Highlights
How It Is Both Comical & Scary