It's unfortunate "Scoob!" couldn't be seen in theaters, for it might be one of the first Scooby-Doo movies in a while which deserved a theatrical release.
---
Director(s)
Tony Cervone
Screenplay By
Adam Sztykiel, Jack C. Donaldson, Derek Elliott, Matt Lieberman
Date Released (Digital)
5/15/2020
Genre(s)
Action, Adventure, Comedy, Crime, Fantasy, Animation
Duration
1 Hour, 33 Minutes
Rating
PG
Noted Cast
Fred
Zac Efron
Daphne
Amanda Seyfried
Velma
Gina Rodriguez
Shaggy
Will Forte
Scooby
Frank Welker
Himself
Simon Cowell
Dick Dastardly
Jason Isaac
Muttley
Billy West, Don Messick
This content contains pertinent spoilers.
Plot Summary
With being on the verge of adulthood and for years solving mysteries, the crew of Mystery Inc., Fred, Daphne, Velma, Shaggy, and Scooby decide it time to take things to the next level. So, with a potential investment from Simon Cowell, everyone is excited! However, with him wanting Shaggy and Scooby out, since he doesn't see what they bring to the table, the two decide to call it quits when their friends don't fight for them as they'd like.
But, overall, the film is about more than showing Shaggy and Scooby's worth but focusing on their relationship. Especially once it is revealed who Scooby's ancestor is and how Dastardly will need him for his latest scheme. Which throws off Shaggy and Scooby's dynamic.
Cast Guide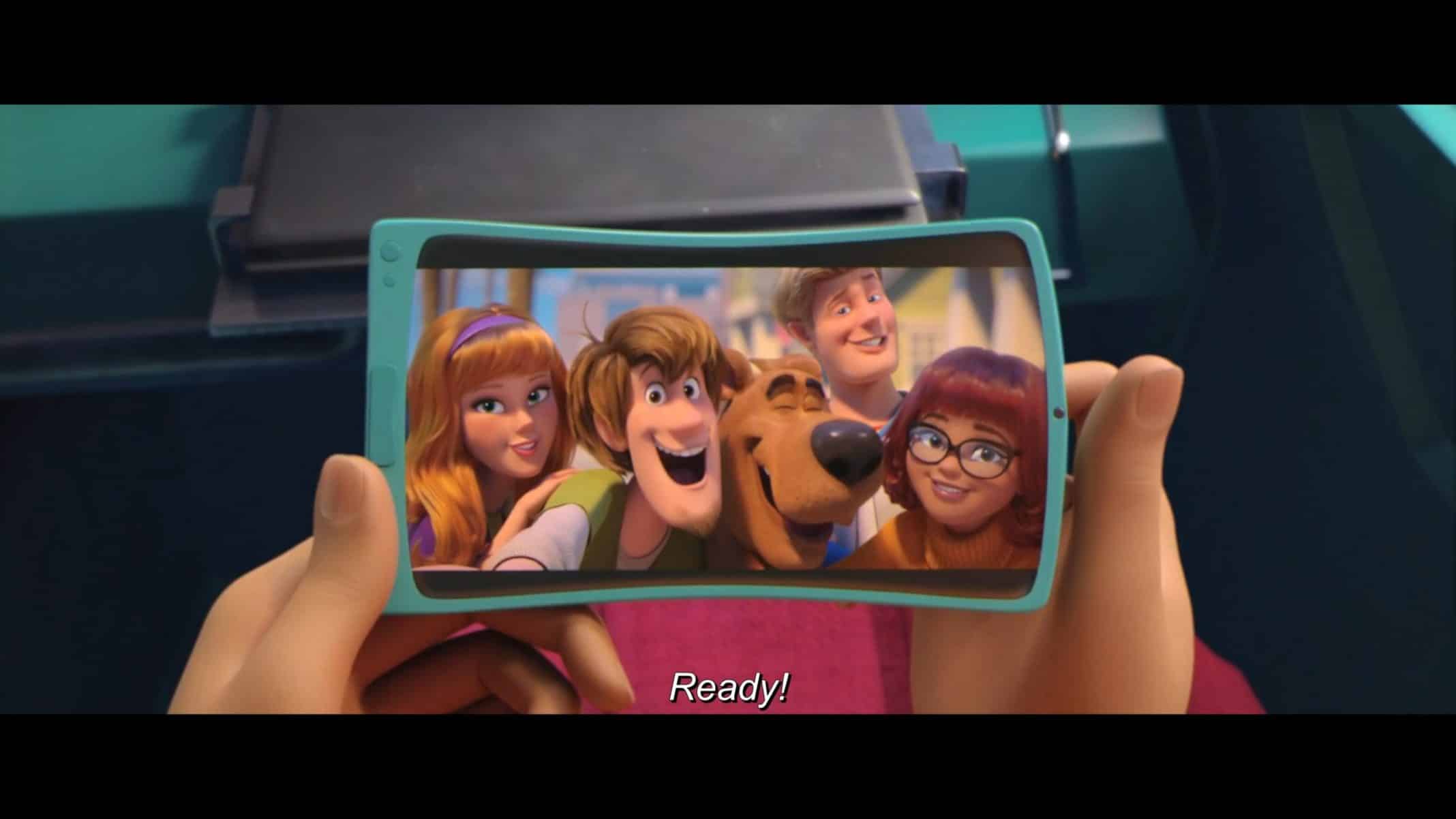 Fred (Zac Efron)
Brief Description
The leader, the charmer, the person who invited Scooby and Shaggy into Mystery Inc., and leads the charge in finding them after they leave, due to being insulted by Simon Cowell.
Daphne (Amanda Seyfried)
Brief Description
Considered the people person of Mysery Inc., and is Fred's right hand.
Velma (Gina Rodriguez)
Brief Description
The brains of Mystery Inc., and not just when it comes to the tech, but perhaps the finances as well.
Shaggy (Will Forte)
Brief Description
Before meeting Scooby and the rest of the gang, Shaggy was often alone. He did have the appetite he and Scooby were known for but, he didn't have friends and would often just listen to music to kill time. But once he met everyone, he came out of his shell more, and while less shy, he definitely remains not the most adventurous person.
Scooby (Frank Welker)
Brief Description
Scooby was, at one time, a stray dog. It isn't clear why or where his parents are, but he survived the best he could. And it isn't until meeting Shaggy did he ever have an owner, much less experience a bed. Which is why Scooby loves Shaggy so much. He fed him, claimed him, and gave him a sense of family.
Simon Cowell (Simon Cowell)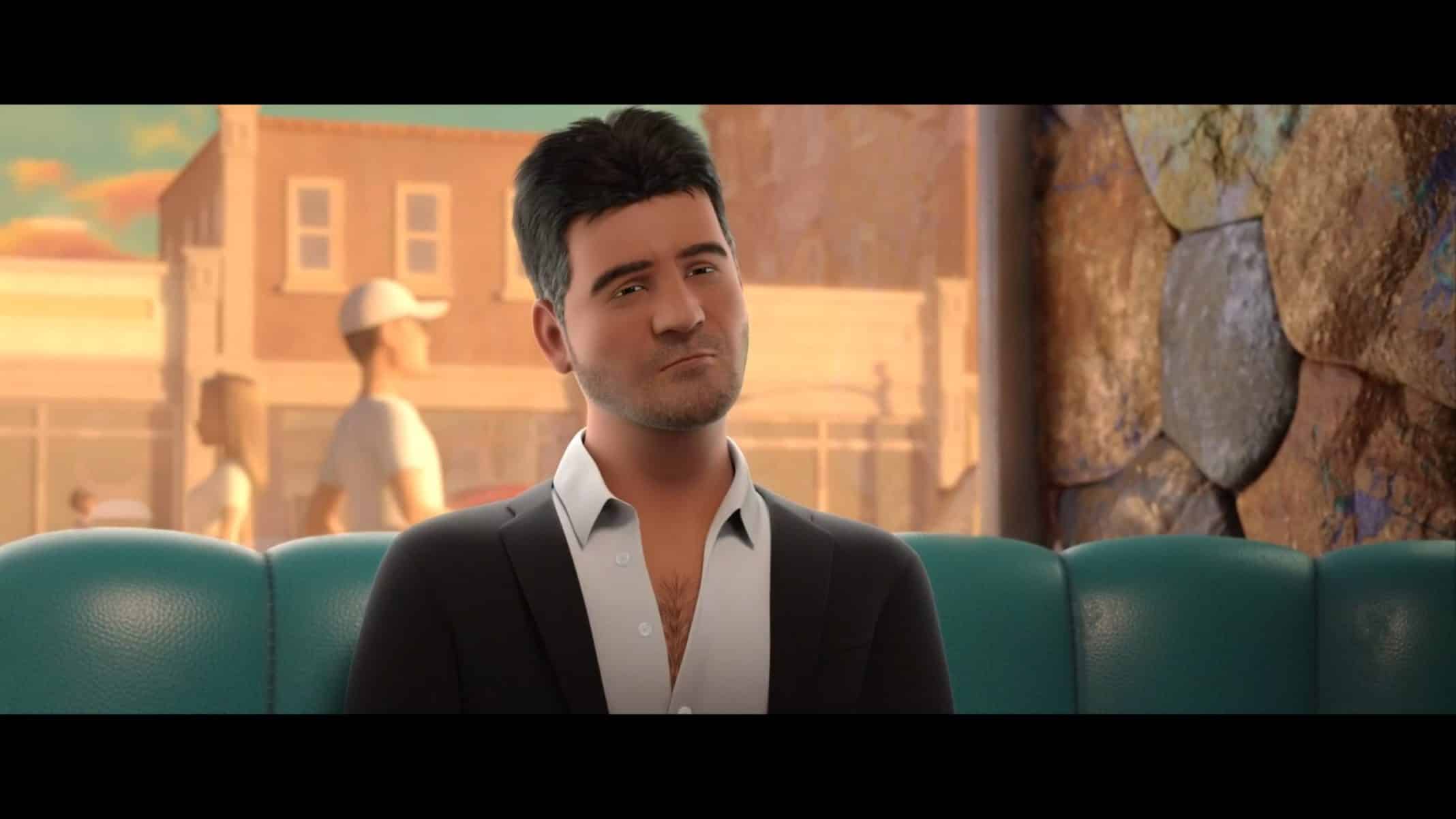 Brief Description
With Mystery Inc., becoming adults, and wanting to expand, Simon is brought in as a potential investor, but what he ends up doing is temporarily breaking up the group. Solely due to not wanting to invest if Scooby and Shaggy are part of the team – since he doesn't see their value.
Dick Dastardly (Jason Isaac)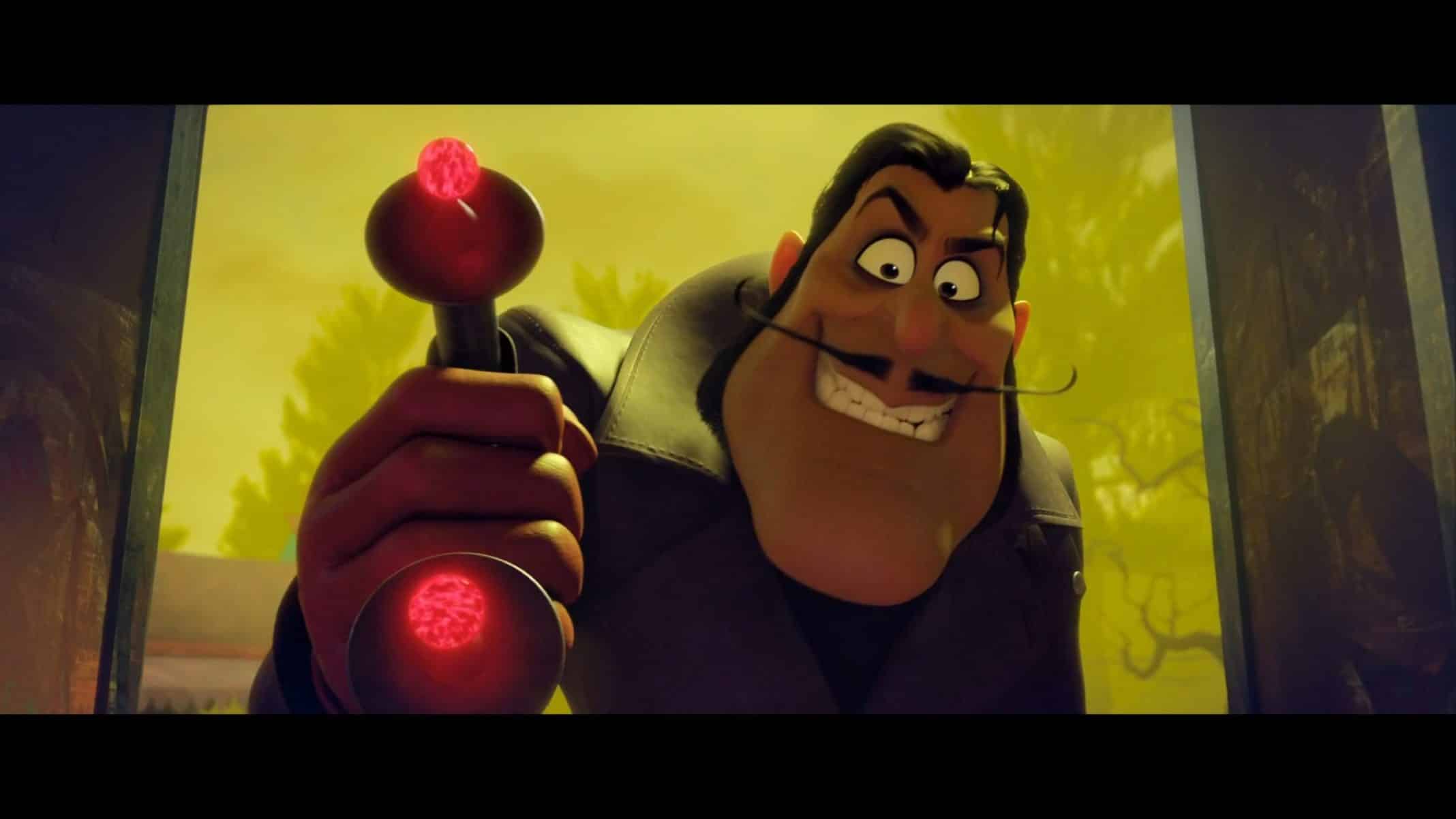 Brief Description
This film's villain who is looking to gain the riches of the underworld and save his dog Muttley.
Muttley (Billy West, Don Messick)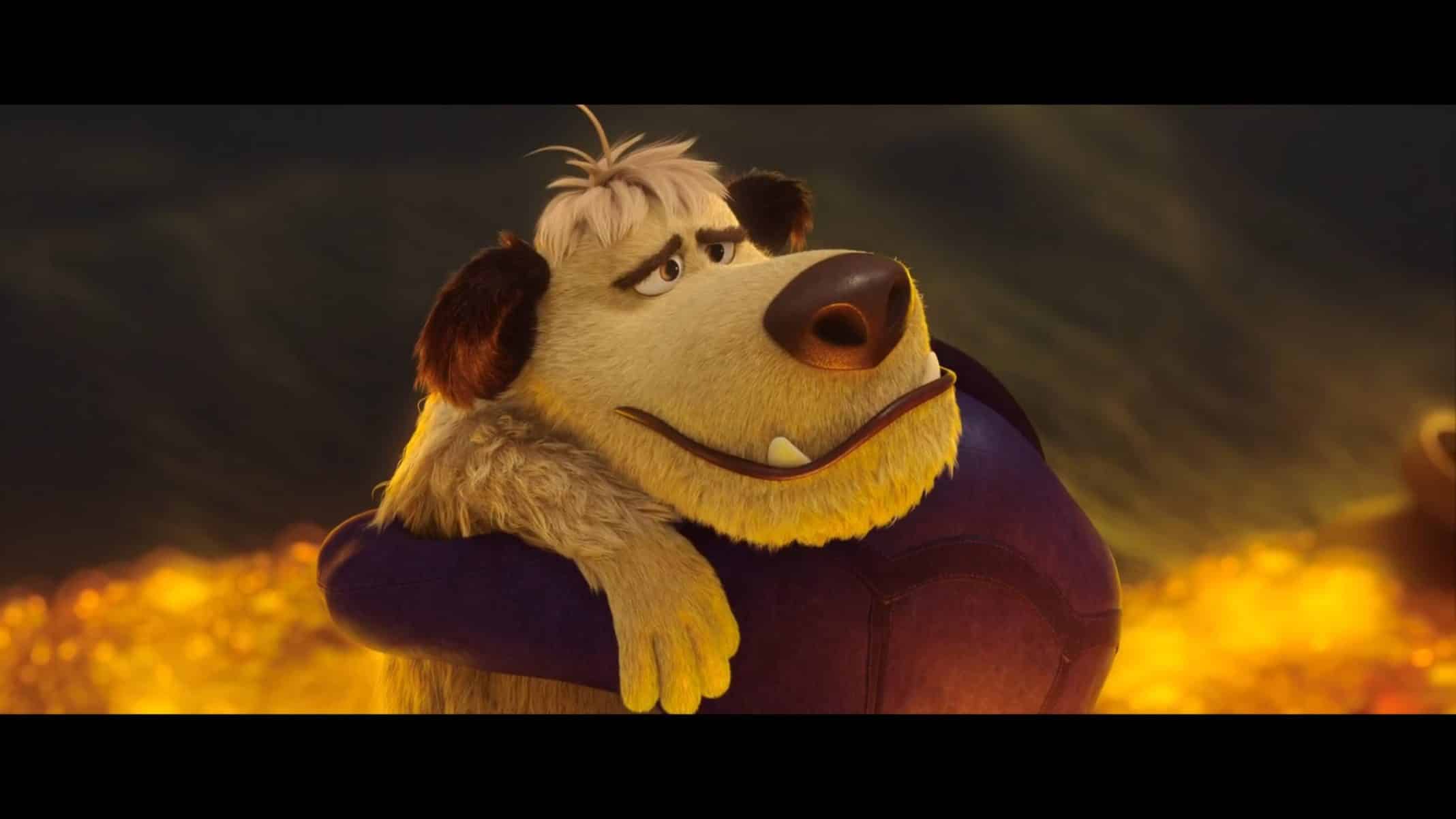 Brief Description
Dick Dastardly's dog who is trapped in the underworld after an experiment gone wrong.
Highlights
The Start Of A New Era
While there have been numerous Scooby-Doo films since we've last seen the icon in theaters, they could have easily gone under your radar. Even their recent WWE mashup. However, "Scoob!" feels like the start of a new franchise. One that, yes, there is the vibe they are trying to make this new franchise an interconnected Hannah Barbera universe, a la Marvel or DC, but would that be so bad? Especially since, unlike the Marvel and DC universe, it isn't like their media was lopsided, and either the villains were the stars, with boring heroes, or vice versa.
I mean, even in the case of Dick Dastardly, considering his minion like assistants, and his relationship with Muttley, one could say he was a far more interesting villain than what we usually get in animated films. Never mind movies made for a young audience. I'd even say, similar to Gru of the "Despicable Me" franchise, you could fully imagine the villains, as well as heroes, having their own movies.
Almost leaving you to wonder, what took so long?
Scooby and Shaggy's Relationship May Get You Emotional
While you get a touch of an emotional relationship with Dick Dastardly and Muttley, that is an appetizer compared to what Scooby and Shaggy offer. Their relationship is the core of the film and, I'd submit, the franchise. So from seeing how they first meet to how, ten years later, they found their rhythm and how they deal with Simon Cowell dismissing their value, it could hit you in your feelings a bit. Especially as the movie presents Scooby an opportunity to be more than Shaggy's best friend and how that changes things.
On The Fence
It's Partly Modernized But With The Same Character Personalities
While characters use smartphones and they are clearly in modern times, Shaggy still talks like a hippy, and sometimes the movie is a mix between feeling dated and trying to keep up. With that, you'll still enjoy the film but can see in trying to maintain the spirit and personalities of the characters, there were some unresolved challenges.
Overall
Would Watch Again? – One and Done
Whether a parent who wants to introduce their kids to some of their favorite characters or just someone who enjoys PG-rated animation, "Scoob!" is worth seeing. Granted, in trying to adapt to modern times, you see some kinks that need to be worked out, but beyond that, Mystery Inc. further shows its longevity and will certainly entertain you for its time-length.
Scoob! Ending Spoilers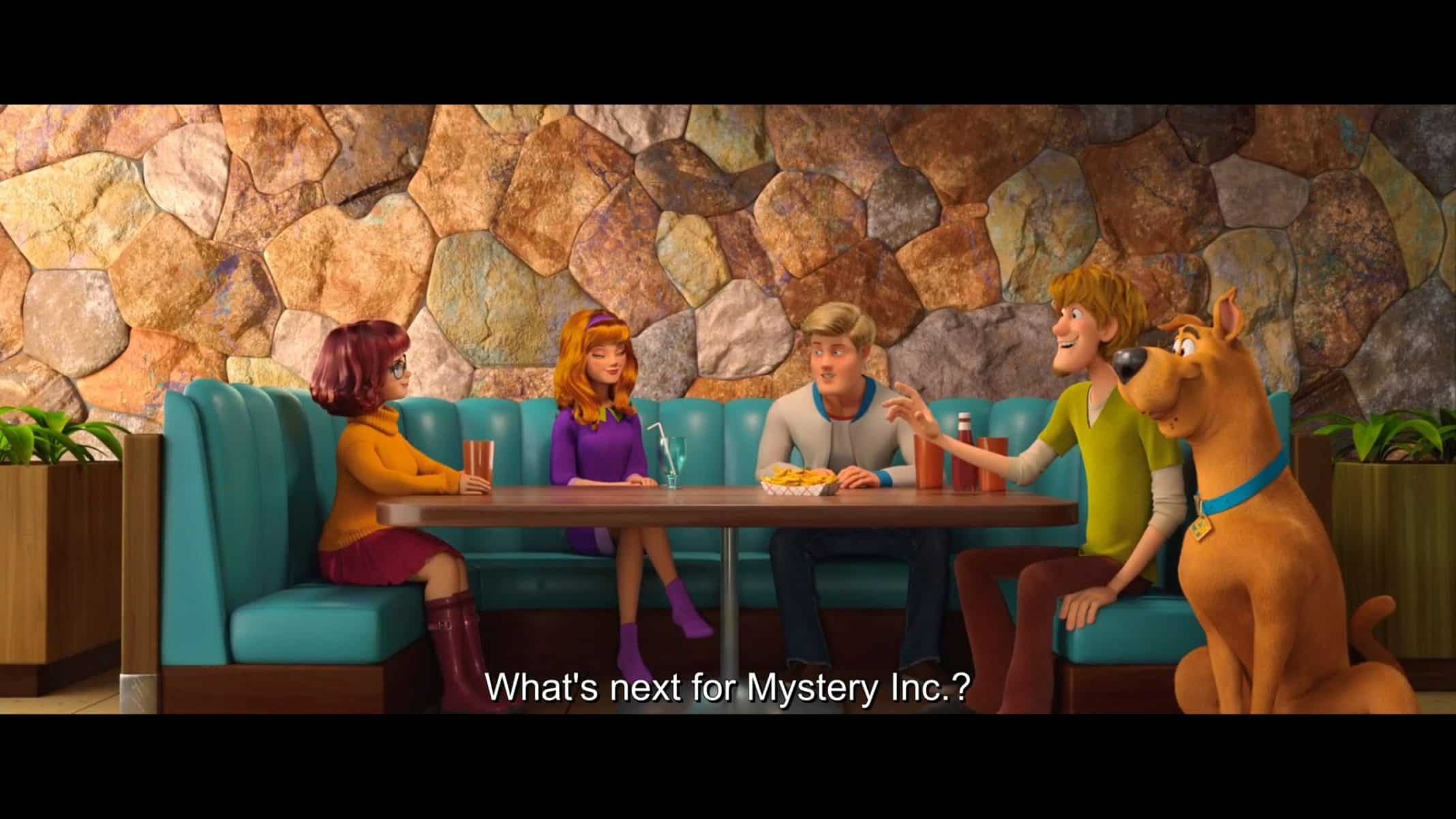 We learn Scooby is actually the descendant of Peritas, Alexander The Great's dog, and his paw is needed in order to open a gate Alexander made to the underworld. Hence Dick Dastardly wanting Scooby so bad. However, with learning he is important, and being treated as such, this leaves Shaggy feeling left out and like he brings nothing to the table. However, after Dick is defeated, it is Shaggy's love for Scooby which closes back the portal Dick forced Scooby to open. Also, it is the love Scooby has for Shaggy which allows Shaggy to return back to the mortal world.
Ultimately leading to the gang realizing that Scooby and Shaggy are the heart of Mystery Inc., and while it isn't clear if they got the investment from Simon Cowell, the movie does end with them opening up an office.
Sequel Potential
Considering all the villains, we saw in the television show and numerous movies, the sequel potential is endless.
Movie Directory
On The Radar
---
Ratings
---
Special Categories/ Tags
The Start Of A New Era - 85%
Scooby and Shaggy's Relationship May Get You Emotional - 88%
It's Partly Modernized But With The Same Character Personalities - 75%
Mystery Inc. further shows its longevity and will certainly entertain you for its time-length.