Resident Evil: Welcome to Raccoon City (2021) – Review/Summary (with Spoilers)
In this reboot of Resident Evil, all the familiar names from the video game are introduced in an origin story format.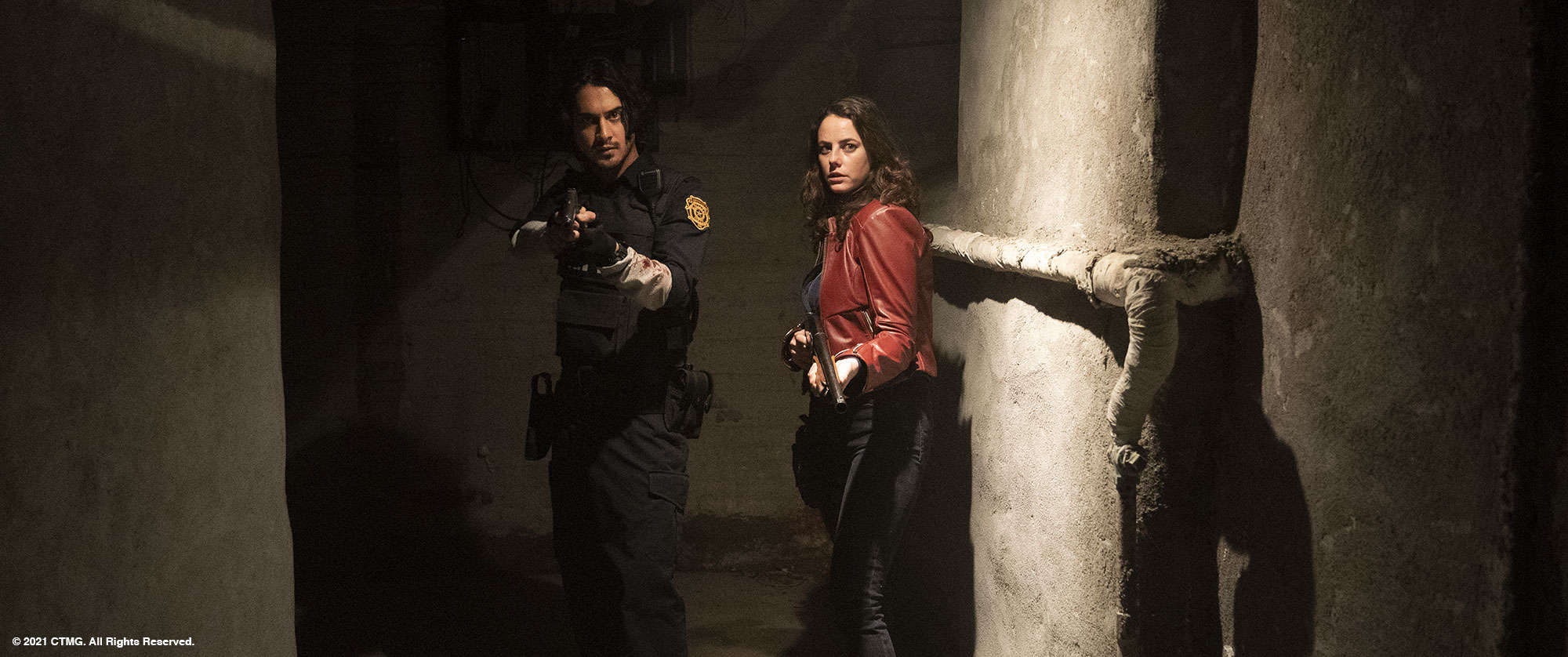 In this reboot of Resident Evil, all the familiar names from the video game are introduced in an origin story format.
---
Director(s)
Johannes Roberts
Screenplay By
Johannes Roberts
Where Can You Watch?
In Theaters
Date Released
11/23/2021
Genre(s)
Action, Adventure, Horror, Thriller
Duration
1 Hour, 47 Minutes
Rating
R
Noted Cast
Chris Redfield
Robbie Amell
Claire Redfield
Kaya Scodelario
Jill Valentine
Hannah John-Kamen
William Birkin
Neal McDonough
Leon S. Kennedy
Avan Jogia
This content contains pertinent spoilers.
Film Summary
It's September 30th, 1998, The Umbrella Corp is abandoning Raccoon City, and in their absence, the town is disintegrating the same way any town would built around one employer. But, the focus of the story is barely the town, but rather the siblings Chris and Claire Redfield, who were raised in a Raccoon City Orphanage.
Claire has just returned to town after a conspiracy theorist convinced her something fishy is going on, and she wanted to speak to her brother. But what was supposed to be an uneasy family reunion, the first time they saw each other in 5 years, becomes a fight for survival as we learn what the Umbrella Corp was leaving behind wasn't just the town, but one of the first attempts at the T-Virus gone wrong.
Things To Note | Question(s) Left Unanswered
Reason(s) for Film Rating: Body horror, gore, gun violence, drinking
Review/ Commentary
---
Community Rating:
---
Highlights
If Familiar With The Faces Or Familiar Names, The Film Is Easy To Get Into
Even without playing the games[1], thanks to watching others, names like Leon Kennedy, Claire and Chris Redfield, and Jill Valentine immediately click upon hearing their names, and the actors who play them being familiar faces helps your investment. Especially since they all have lead character energy, carried over from past roles, and make it so they look like they belong there when they are on the screen.
But, even if you aren't familiar with the actors, they all bring something to the movie. Avan Jogia, as Leon S. Kennedy, when he was a rookie, makes for a decent comic relief throughout the movie. Hannah John-Kamen, paired with Kaya Scodelario, may not be as intense as Milla Jovovich when she started the last movie franchise in 2002, but they do craft new lanes for themselves.
As Claire, Scodelario brings that vibe that has carried her since her debut in Skins. One that has a sort of edge, mid key badass appeal, yet there is this well-shielded vulnerability. Which is helped by us seeing her and Chris as a child and learning their sordid tale.
Switching to Hannah John-Kamen's Jill Valentine? Admittedly my memories of her are sparse, yet how John-Kamen plays her shows how far we've come when talking about women in action movies. Like Scoldelario, she is a deadly force with a gun, yet you don't get the vibe that she is masculinized in order to gain some sense of legitimacy. Rather, perhaps more than Claire, you can see Jill still has this playfulness, maybe even light flirty, air about her. Yet, never in a way that makes it seem her place is to be anyone's love interest, even if it is hinted she does have an interest in another character.
As for Robbie Amell as Chris? I won't try to dress it up, he is mostly just a guy shooting zombies to survive, but the film did try to do more with him by building up a relationship between him and William Birkin – it just wasn't strong enough to make him stand out like the others.
On The Fence
The CGI Sometimes Seems A Bit Off For A Movie Coming Out In 2021
The quality of the CGI and VFX was not of the caliber you'd expect in 2021. More so, it is the quality you'd expect from a franchise that has seen better days and, with the video game counterpart experiencing a resurgence, it seems they are hoping to piggyback off of that.
The Story Is Barebones & Heavily Relies On You Being Familiar With The Big Names Of The Franchise
Unfortunately, this is the kind of film which relies on you having a previous connection to the actors and/or their characters and does little to nothing to build that investment on its own. It puts no effort into developing Jill, barely talks about Leon's past, and, honestly, the Redfield siblings' past doesn't bring much in the way of interest.
Yes, the girl Claire met when a child was weird and raised an eyebrow. However, nothing that happens in the past seems absolutely necessary to the present. Even when you factor in Chris never leaving Raccoon City and being a product of the Umbrella Corporation funding his education.
Overall
Rating: Mixed (Divisive)
Resident Evil: Welcome To Raccoon City seems more like a streaming release, something Netflix would invest into, than a theatrical release. It doesn't try to have mass appeal and gain new fans, but rather it focuses on appealing to those who already know the lore of Resident Evil. Thus, if you have never played (or watched someone play) the games that make up the series, you don't pick up the importance of certain moments, items, or characters. Instead, you are largely left in the dark and given that generic action movie style of dialog and story being treated as a necessary evil to transition to the next action scene.
For more gaming news check Riseupgamer
[1] I love horror movies but can't do horror games
[ninja_tables id="46802″]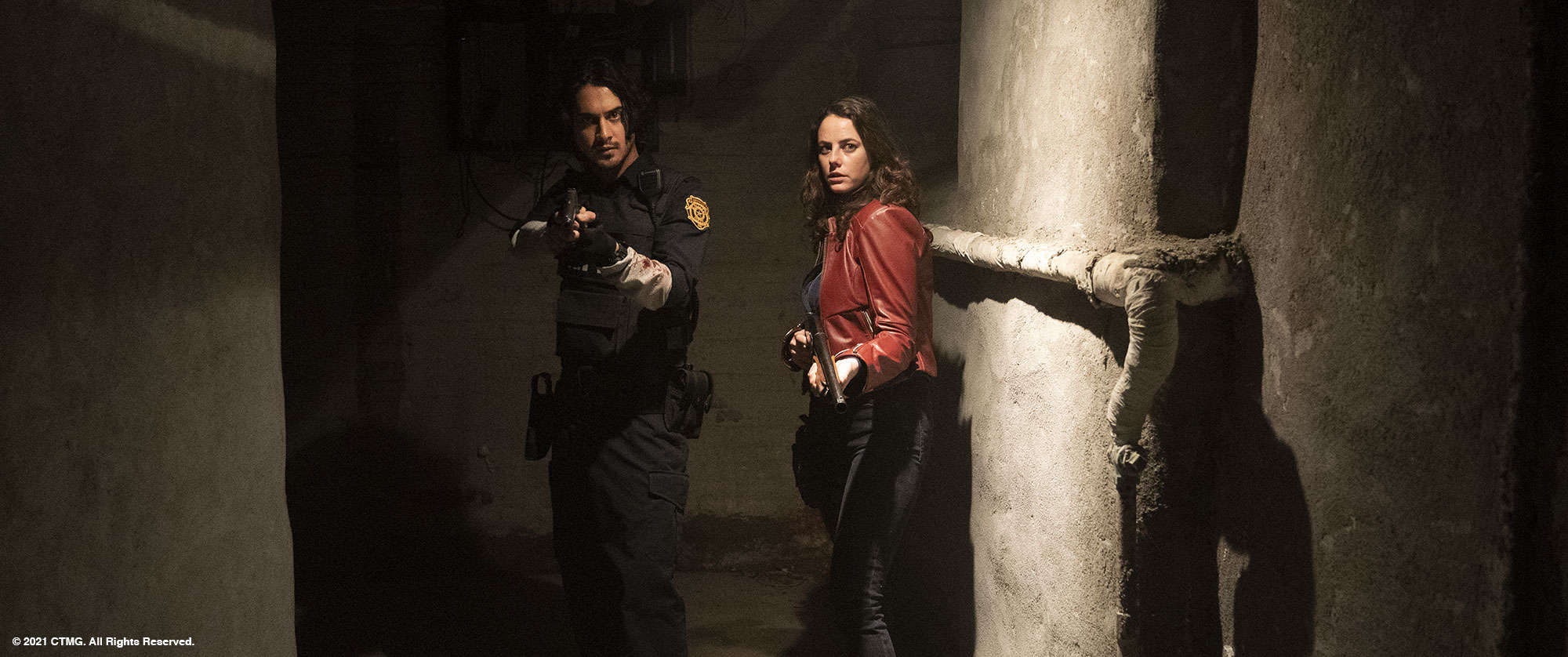 Resident Evil: Welcome to Raccoon City (2021) – Review/Summary (with Spoilers)
Who Is This For?
Resident Evil: Welcome to Raccoon City is mainly for fans of the game series and who liked the movies from the 00s. As for those new to the franchise, as a whole, you may find this film to lack anything notable to make you a fan.
Highlights
If Familiar With The Faces Or Familiar Names, The Film Is Easy To Get Into
Disputable
The CGI Sometimes Seems A Bit Off For A Movie Coming Out In 2021
The Story Is Barebones & Heavily Relies On You Being Familiar With The Big Names Of The Franchise
---
Follow, Like, and Subscribe
Community Rating: 0.00% (0) - No Community Ratings Submitted (Add Yours Below)