Prey For The Devil (2022) – Review/ Summary (with Spoilers)
While you have to appreciate "Prey For The Devil" reminding you the history of exorcisms is rooted in the ignorance of psychology and medicine, that doesn't make its desire to become a franchise any more appealing.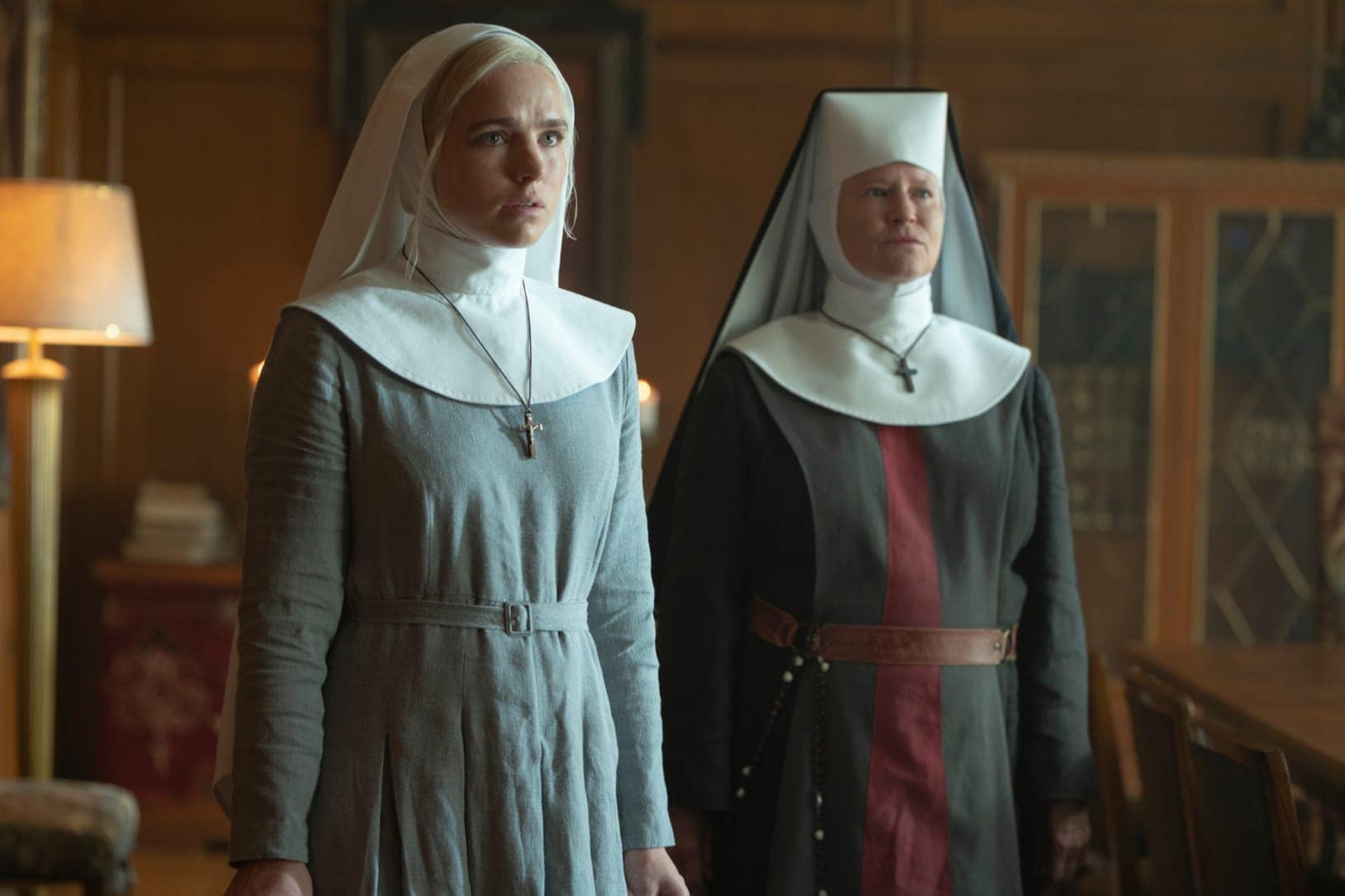 While you have to appreciate "Prey For The Devil" reminding you the history of exorcisms is rooted in the ignorance of psychology and medicine, that doesn't make its desire to become a franchise any more appealing.
Director(s)
Daniel Stamm
Screenplay By
Robert Zappia
Based On
N/A
Date Released (In Theaters)
10/28/2022
Genre(s)
Drama, Horror, Young Adult,
Duration
1 Hour 33 Minutes
Content Rating
Rated PG-13
Noted Cast
Ann
Jacqueline Byers
This content contains pertinent spoilers. Also, images and text in this post may contain affiliate links which, if a purchase is made from those sites, we may earn money or products from the company.
Film Summary
Ann, for most of her life, has experienced trauma. She did as a child when her mom would abuse her, while possessed by an unnamed demon, and then as a teenager, she gained more trauma from becoming pregnant and not knowing who impregnated her. But, by reaffirming her faith and even becoming a nun, she hopes to change other people's lives.
Not like in the movie "Sister Act," but rather Ann wants attend a school of exorcism school in Boston to face demons and do dispel evil. The problem is that the Catholic Church sees that as the work of men and nuns expected to be nurses who provide support. But, as Ann isn't above pushing people's buttons, bending or breaking the rules, and redrawing boundaries, she finds herself facing evil in multiple instances. All with the hope that she can do better than the Vatican's priests, which fail 90% of the time.
Things To Note
Why Is "Prey To The Devil" Rated
Dialog: Minor cursing
Violence: Violence against children, blood, disturbing imagery, minor gore, and open wounds
Sexual Content: N/A
Miscellaneous: Drinking
Character Descriptions
Please Note: This character guide is not an exhaustive list of every cast member, and character descriptions may contain what can be considered spoilers.
Ann
Between trauma as a child, from a mother diagnosed with schizophrenia and depression to becoming a wild child by 15 and getting pregnant, Ann has had quite a life. However, now in her mid-20s, she has dedicated herself to the lord and, as a young nun, wishes to integrate the all-male exorcism class of the Catholic church. But, while of faith, she is no less willing to take the initiative to reach her goals, no matter how many feathers she ruffles or how people cling to tradition and try to impede her progress to learn the rite of exorcism.
You May Also Know The Actor From Being: Jillian Hayes in "Salvation"
Review
---
Community Rating:
---
Our Rating: Mixed (Divisive)
Highlights
The Addition Of Psychology To The Conversation of Exorcisms
The acknowledgment of how psychology opens up people to demonic possessions and that the guilt and shame that comes from being devout to a religion also contributes, is a interesting take. It's almost as if, by giving your mind over to faith, you create a vulnerability for if you ever come to the point of feeling disowned by God, Jesus, the deity your pray to, that opens you up to evil. But, while doubt is the pathway to evil, is the traumatic response to your infliction truly possession?
This is an idea not heavily explored, since "Prey For The Devil" makes it very clear being possessed by a demon is real. However, the conversations, early on, which push the idea of how much demons are used to blame for humanity's free will going astray, are intriguing.
On The Fence
Few Quality Jump Scares
The horror element isn't necessarily a strong point for "Prey For The Devil." It's more of a drama, with horror elements, in terms of Ann's relationship with her mother or dealing with her past and present trauma. Which isn't to say you don't see the occasional gruesome scene or find yourself jolting a bit. It's just, that isn't the goal from what it seems. "Prey For The Devil" isn't trying to be overtly serious, but it isn't trying to be blood, guts, gore, jump scares, and that's it. Like many new horror films, there is a desire to be something more, but I wouldn't say either the story or characters compensate for horror movie staples.
Likable Characters, But Not To The Point Of Being Franchise Building
The way "Prey To The Devil" ends, you can foresee the desire for a sequel. The problem is, this leans towards being story-driven more than character driven. Note: we learn a good amount about Ann, meet her mom, and see the family of one supporting character. However, no one has the charisma or performance where you'd want to say, "I want to see this person's journey throughout a trilogy or for decades."
"Prey For The Devil" is okay to watch but isn't something you'd want to see over and over because it barely offers you the minimum you'd expect.
Predictable Story
While the conversations around possession help "Prey For The Devil" stand out, it story certainly doesn't. Ann's abuse, pregnancy, journey dealing with the patriarchy as she seeks to do exorcisms, doesn't make for the most engaging tale. Then, as it becomes predictable to the point where you can guess what will happen next, and you get a string of uninspiring writing, it really makes the fact the film doesn't overstay its welcome and knows how to place a jump scare in perfect spots its saving grace.
[ninja_tables id="46802″]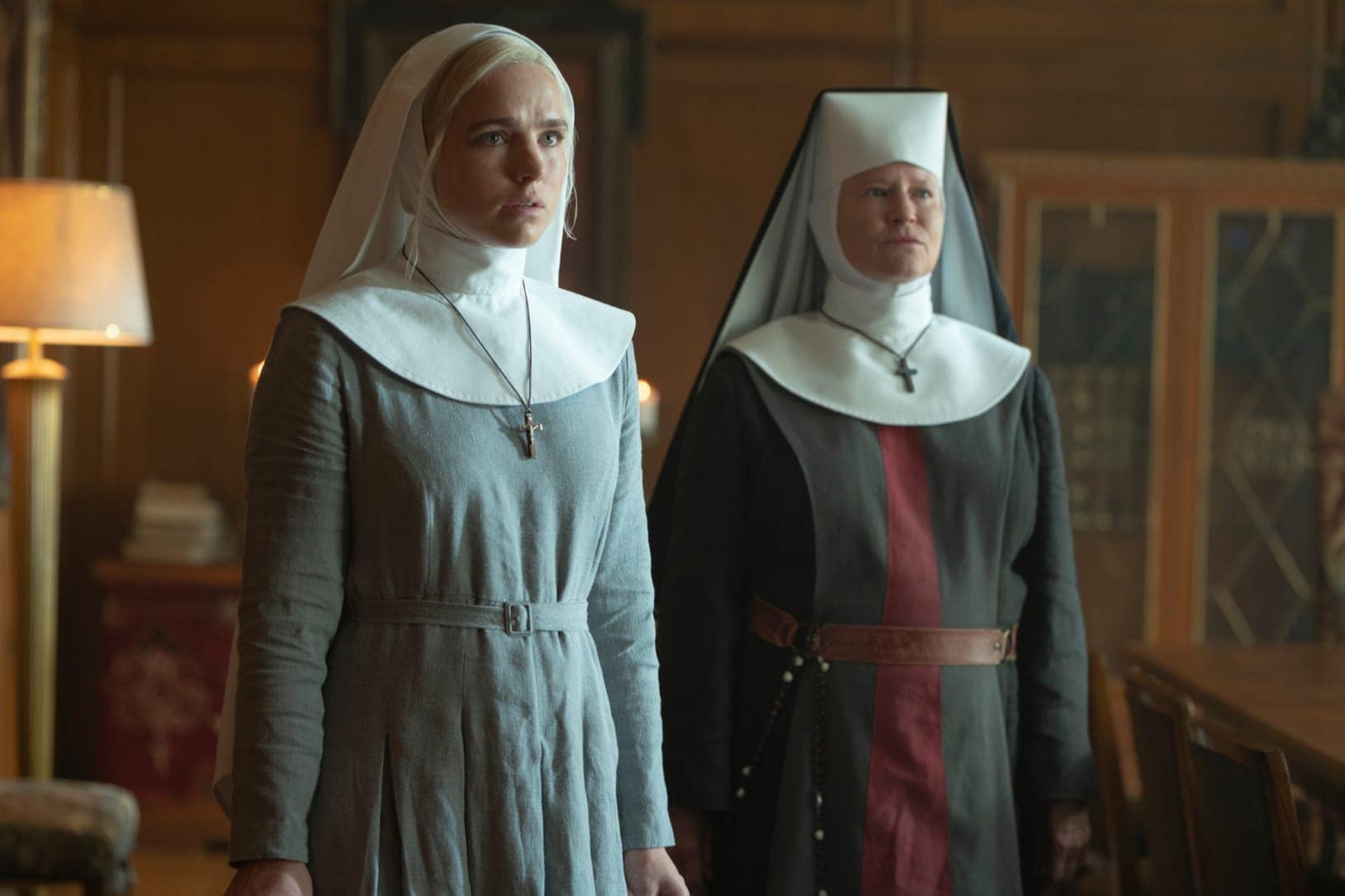 Prey For The Devil (2022) – Review/ Summary (with Spoilers)
Overall
"Prey For The Devil" will barely deliver anyone's horror movie fix, but if you are desperate for something new, it's enough of a distraction until something better comes out.
Highlights
The Addition Of Psychology To The Conversation of Exorcisms
Disputable
Predictable Story
Likable Characters, But Not To The Point Of Being Franchise Building
Few Quality Jump Scares
---
Follow, Like, and Subscribe
Community Rating: 0.00% (0) - No Community Ratings Submitted (Add Yours Below)